Herman Cain Wants Job He Is Least Qualified Person on Earth To Have
News
December 15, 2011 03:24 PM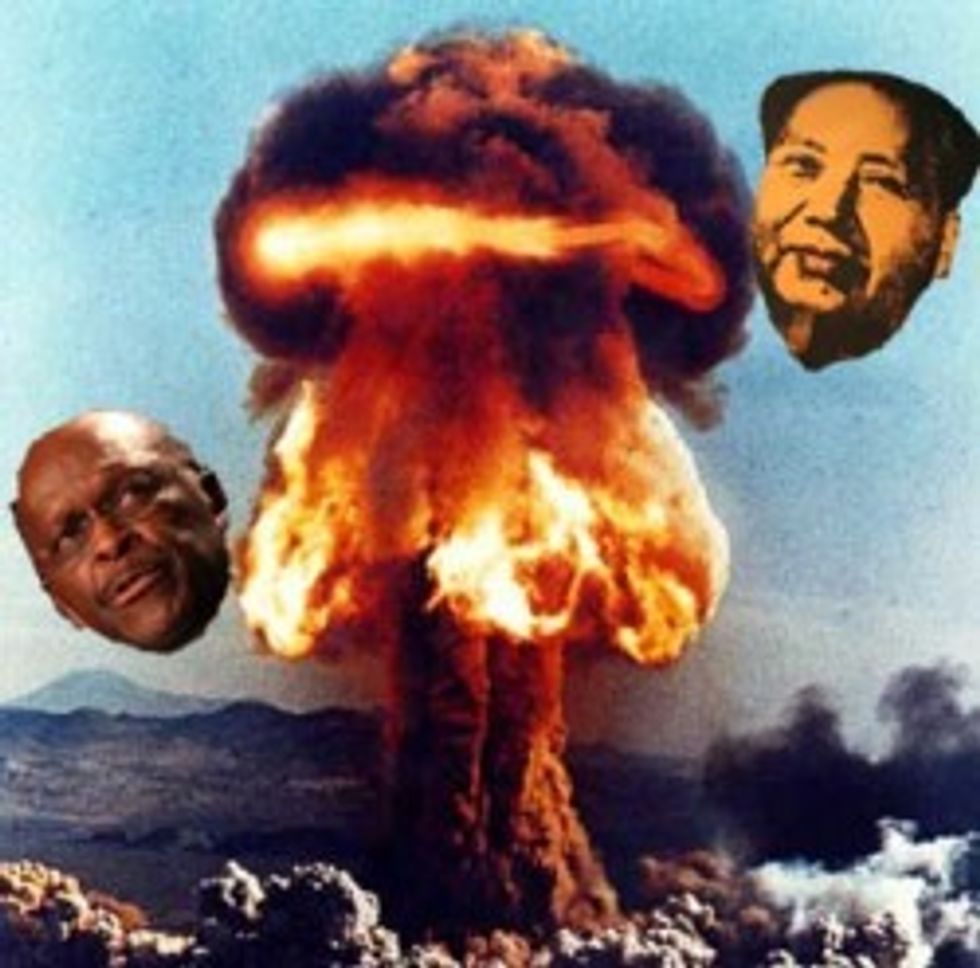 Unemployed dingbat Herman Cain is now, like so many Americans, in search of a new job. Herman Cain has given some consideration to his three main qualifications of "illiterate," "serial sex creep" and "shit pizza shill," and according to some mind-numbing teevee interview he gave to Barbara Walters, his resume makes him the best fit for, UH, SURE WHY NOT... "Secretary of Defense." That's cool, we were thinking about that position, too. Seems like fun, sort of an entry-level spot where you can "learn on the job" about foreign policy affairs, right? Probably Herman Cain noticed he has no idea what Libya is, what China's nuclear capabilities are, who if anyone is running Ubekistanolabekistan, and the topography of Iran? We could go onnnnnn with TEH EGG-ZAMPLES, but the main point is, these are all excellent reasons why Herman Cain should be in charge of the military.
---
From some interview part of a Barbara Walters special year-end collection of idiots she oxyMORONICALLY chose to speak to, on teevee, for being the opposite of "fascinating":
When asked what Cabinet position he would want, Cain said, "Totally, totally hypothetical: Department of Defense."

"What?" Walters responded, clearly surprised. "Not Treasury? I mean, you're the 9-9-9 guy."

Cain said he wanted to be Defense secretary to help rebuild the military "the way it should be."

Walters said that to run the Pentagon, he would need a strong knowledge of foreign countries, and reminded him, "You have had some difficulty with that."

"I have been doing my homework ever since that difficulty," Cain said.
See, he's been doing his "homework," like a good fifth grader. He really wants that "Secretary of Defense" internship, real bad!
HERE IS DA VIDEO: