Hero School Board Member Martyred Over Plan To Lovingly Remember Sandy Hook Victims With Ammo Giveaway
News
January 09, 2014 04:18 PM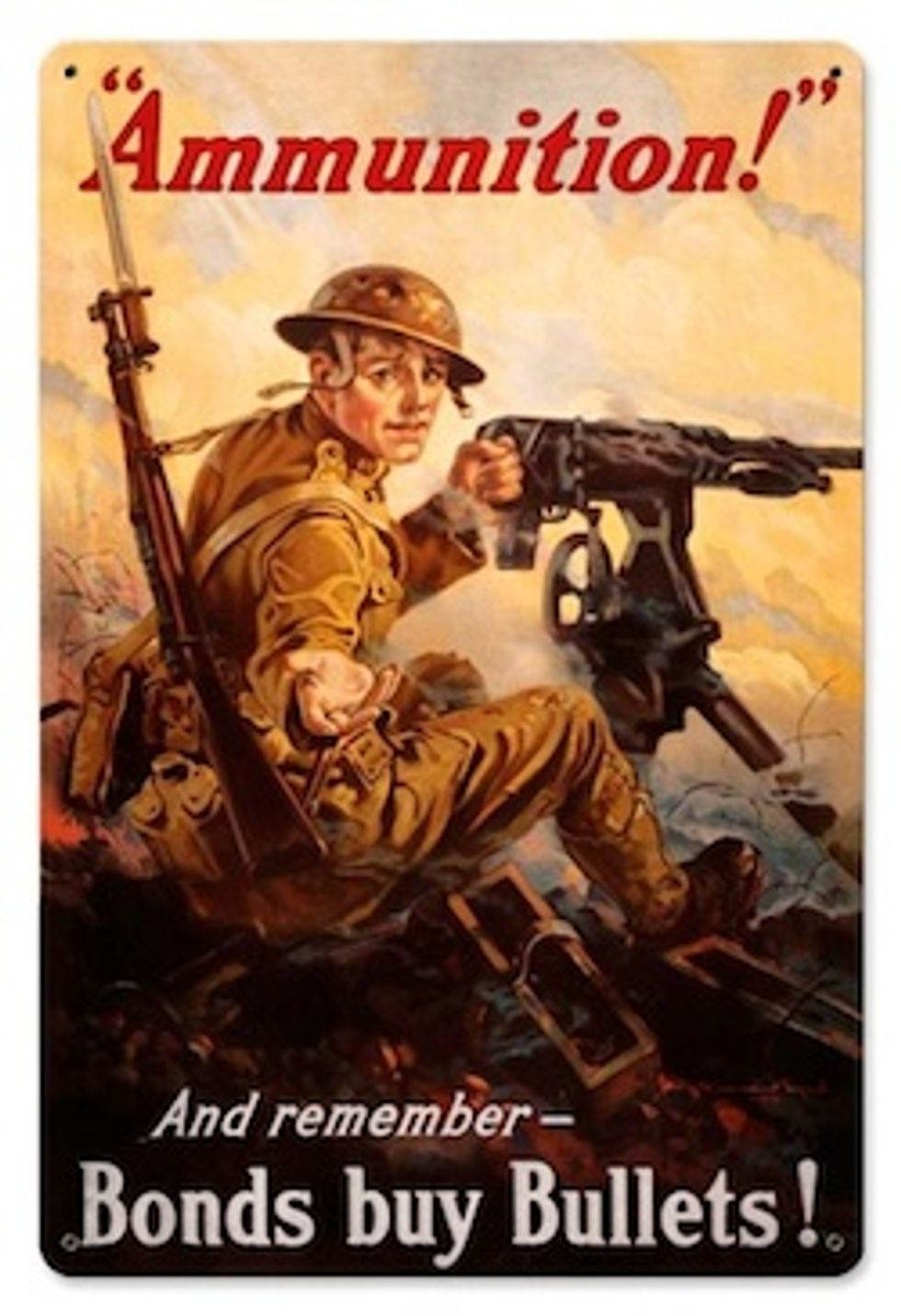 Last month, lots of people worked through their continuing grief over Sandy Hook in their own ways. There weremoments of silence and flags flown at half-mast. Some people, like Gregory Beck, a member of the Brookfield school board, which is about 15 minutes from Newtown, decided that the best way for him to remember the Sandy Hook victims was to engage in "26 Acts of Kindness" by which he meant that he would buy ammo for all his gun-fiend friends for 26 days.
---
Unsurprisingly, some small-minded ingrates took umbrage at the idea that he would honor shooting victims -- child shooting victims, no less -- with a good old ammo giveaway.
The outcry against Beck stemmed from a Facebook post made after the Nov. 5 election that stated his "26 Acts of Kindness" tribute would be to deliver boxes of ammunition to his gun-enthusiast friends. Many people considered the post to be inappropriate and offensive, since the "26 Acts" movement had been dedicated to the victims of the Dec. 14, 2012, shootings at Sandy Hook Elementary School in Newtown.
How can people be so small-minded, so petty? Gregory Beck sounds exactly like the person you would like on your school board, responsible for the hearts and minds of children all throughout Brookfield, particularly if you wanted to turn those children into unfeeling sociopaths who think that honoring mass shootings with ammo is appropriate.
Beck ascended to his lofty, yet short-lived, school board throne as part of something called the Brookfield Party, which basically looks like Republicans in disguise, because Connecticut has a complicated minority representation requirement, but you can game the system if you just start a different party. You will not even be a little bit surprised to learn that his friends in the Brookfield party thought Greg's ammo giveaway was a swell idea.
"Greg made a Facebook post expressing his frustration at the anti-gun antagonists, not at the people of Newtown," Gianazza wrote. "Does Greg owe an explanation of his post and to own it? You bet, and I will encourage him to do just that. Will I ask him to step down? Not in this lifetime."
Hmmm...so which was it? 26 Acts of Kindness, or 26 Acts of Kicking People In The Teeth Because We Disagree? Sometimes that is such a fine line. Oh well. The Brookfield School Board won't have Gregory Beck to kick around anymore, as he resigned after two meetings' worth of people yelling at him. Also, too, he might be out of a job since his Facebook post announcing his Sandy Hook Memorial Ammo Prize Pack Giveaway Extravaganza Spectacular Spectacular was actually made while he was working at his gubmint job, which is a big no-no.
Fare thee well, Gregory Beck. We are sad to see you go, because we likely could have had many many future posts about you. You just seem like that kind of guy.