High School Principal Defies Lee Greenwood, And No One Defies Lee Greenwood
News
June 12, 2012 12:50 PM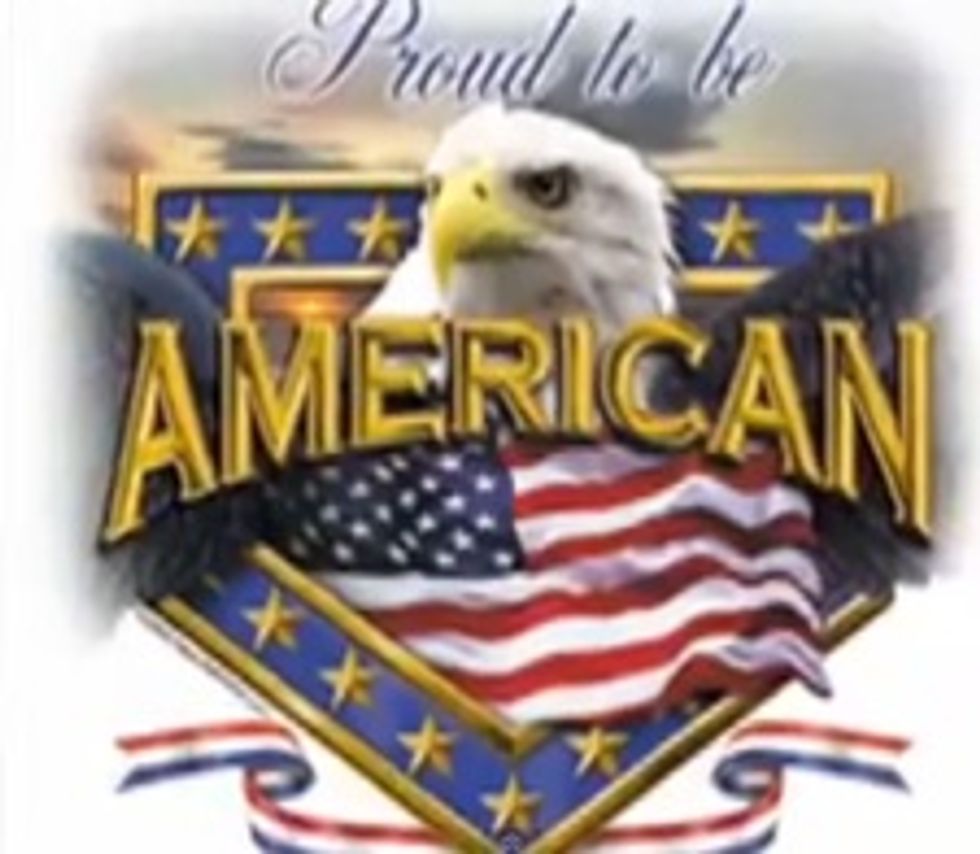 We all know that Lee Greenwood's "God Bless The USA" is the official song of Real America and 9/11 and fuckin' shit up in general. There we were after the day that changed everything, singing Lee Greenwood in unison, sobbing, everywhere around the country, everyday, to honor George Bush and his impending wars on the deserts and the mountains east, fighter jets flying overhead, all to beat the drum for tactical response murder. It was America's Song, the true one, and hell, we should have left Francis Scott Key where we found him. What is not to get,principal from Brooklyn who thought that this song might "offend other cultures" and therefore replaced it with Canuckian terrorstain Justin Bieber's "Baby" at her high school graduation ceremony? Quick, Rep. Michael Grimm, send that woman a harshly worded letter before you lose reelection!
---
So here is the Greatest Song Ever Written By a Living Thing, with appropriate 9/11-y YouTube art:
And here is the song that this high school principal and the Nazis and Osama/Obama love more:
AND SHE CHOOSES WHAAAAA?
Rep. Michael Grimm (R-N.Y.) criticized a Brooklyn school principal Monday for her decision to replace the song "God Bless the USA" with Justin Bieber's hit single "Baby" in her school's graduation ceremony.

Greta Hawkins, school principal at Public School No. 90, said that the patriotic Lee Greenwood song could "offend other cultures." According to the New York Post, five classes spent several months practicing the ceremonial song before it was switched at last week's rehearsal.

"I have just one question for this principal: 'Who exactly are we offending?'" Grimm said in a Monday statement blasting Hawkins' song choice. "The only thing offensive about any of this is the anti-American message being ingrained in our youth. We all should be proud to be American and we should never ever apologize for it!"
GRRR. Anyone else feeling bomby now? Let's throw this lady in Gitmo and bomb Greece with Lee Greenwood blasting from space, baby, baby, baby.
[HuffPo]