Hillary Throws Huge Drunken Pool Party At Her Home
June 06, 2008 04:41 PM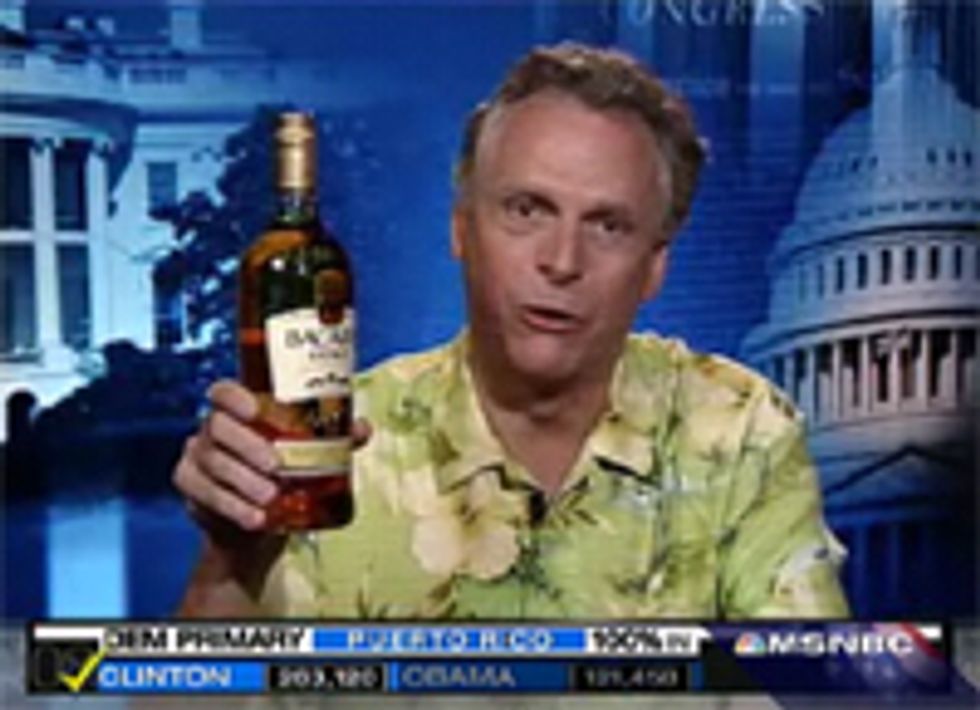 Tomorrow is quittin' time for Hillary Clinton, so today shethrew a big farewell bash for her 500-person staff at her Georgetown home, Whitehaven Manor Castle, "in the back yard by the swimming pool." And although Hillary could've served the troops just fine, thank you, with her trademark potato salad recipe -- which consists of bourbon and no potatoes at all -- she donated another $11 million to her campaign for catering! "All morning, workers brought tables, food, and bags of ice through the side gate, assisted by Secret Service agents. Valets helped park cars to keep them off the quiet one-way street." Oh boy!
---
UPDATE BELOW: We're hearing that many sad pandas on Team Clinton didn't get invited.
Highlights of the party included:
Bill Clinton played a round of golf before the party even happened. He loves golf!
Chelsea appeared for three seconds, before flying to Texas.
Hillary was dressed in "khakis and a white blouse." How "summer"!
"When informed that there was no alcohol inside the the Clinton's staff party [Terry] McAuliffe joked with reporters: 'There's no booze? I'll take care of that.'"
Terry McAuliffe then sneaked in a 40, ran to the bathroom and quickly chugged it.
Six minutes later, a member of Clinton's advance team Corporate Fat Cat squad told the Senator that McAuliffe was naked in the pool, alternating shouts of "SO COLD, MY NUTS!" when he's in chilly water, "I'M NEVER LEAVING HERE, THIS EXACT SPOT" when he finds a warm spot, and "THIS FEELS CRAZY YO" when he leans against the bubbly vents on the side of the pool.
Terry told the press that Hillary "will do anything she can to help Barack Obama."
UPDATE: What kind of a party was this after all? She didn't invite the field hands, writes an knowledgeable insider:
Your Hillary story notes the involvement of an "advance staffer" at the party.

It is a sad but true fact that the advance staff WERE NOT INVITED to this party. Limited space, yadda, yadda, yadda. There are hurt feelings out there.
So much for the hard-working, white Americans.
McAuliffe: Clinton Would Campaign Every Day for Obama [ABC News]