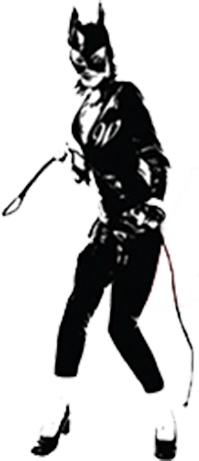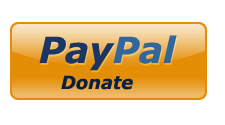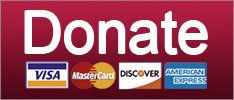 History Facts
January 26, 2020 02:00 PM
Progressives are always being told we need to face reality. There's no way we can have health care for everyone because it's just not realistic. Controlling global warming can't be done because running an advanced economy on clean energy "defies the laws of physics" (according to an oil lobbyist with a BA in political science). A nation simply can't relieve poverty because the iron laws of economic reality mean there must be winners and losers, and the winners get to write the tax laws, sorry. Regardless of what Anne Frank said, people aren't "good at heart" and the sooner you accept that reality, the better. Anyone who says otherwise has their head in the clouds.
Oh, but as Michael Isikoff and David Corn explain in painful detail in our current Wonkette Book Club selection, Hubris: The Inside Story of Spin, Scandal, and the Selling of the Iraq War, Republicans who want to get their war on don't need to be tethered to mere reality, because they know what they're doing.
In 2003, the wise conservatives of the George W. Bush administration went to war in Iraq because they were absolutely certain it had to happen. Further, they expected it would be a fairly easy win with little chance of failure and that the invasion would spark a wave of democratic reform across the region. Along the way, the executive-branch Deciders, from Bush on down, ignored or dismissed any information that pointed to inconvenient realities in Iraq, because their minds were made up. The war was necessary, and it would be easy. Anyone who said otherwise was either irrationally gloomy or outright disloyal.
The more I read Hubris, the more I'm reminded that Donald Trump and his many enablers didn't create "alternative facts." They've simply perfected the art of living entirely in a reality-distortion field. A self-created reality already took America into a disastrous war less than 20 years ago. Those "Just-So" stories the Bush administration told itself killed hundreds of thousands and made the region even more unstable.
Nice Time
January 16, 2020 10:04 AM
Virginia has quickly demonstrated all the good you can do when you literally "throw the bums out." Democrats won majorities in both chambers of the legislature last year. Women now lead both the House of Delegates and the Senate, and they're completing some unfinished business. Wednesday, the General Assembly passed the Equal Rights Amendment, making Virginia the 38th and final state necessary to approve the amendment.
House Speaker Eileen Filler-Corn set off cheers in the Capitol when she declared, "For the women of Virginia and the women of America, the resolution has finally passed." Del. Jennifer Carroll Foy was the resolution's chief sponsor in the House, and it's been a long-fought battle. How long? Del. Vivian Watts demonstrated for the ERA in Washington 44 years ago. She proudly showed a photo of herself with her daughter, who was then 14 years old. She voted for the resolution yesterday while wearing the same sash she wore in the photo.
WATTS: It should be ancient history. Forty-four years is a long time to wait.
News
Tulsi Gabbard continues embarrassing herself and loved ones.
January 10, 2020 09:45 AM
You might've noticed the hashtag #IVotedForHillaryClinton trending on Twitter earlier this week. People wanted to declare that they'd chosen sanity over what actually wound up in the White House. Donald Trump is marching us to a senseless war, as Republicans like to do whenever they're in office. Hillary Clinton tried to warn us. She didn't belabor the point. She often just pointed at Trump during debates and shouted, "Are you fucking kidding me?"
Some conservatives are claiming, however, that Clinton's Iran strategy wouldn't have differed much from Trump's. That assumes Trump actually has an Iran strategy and there's no evidence of this. His entire foreign policy is just a game of pin the tail on the dildo.
History Facts
If only Carter hadn't been weak, the Shah wouldn't have had cancer, either.
January 07, 2020 11:09 AM
It's been a good week for rightwing shitposter, convicted/pardoned felon, and habitual liar Dinesh D'Souza. Donald Trump, who D'Souza unironically compares to Lincoln, retweeted D'Souza's funny joke that it was perfectly fine that Democratic congressional leaders weren't informed in advance of the assassination of Iranian general Qasem Soleimani because after all, "Neither were the Iranians, and for pretty much the same reason." Haw haw, both are sworn enemies of the USA, how true this is!
Over the weekend, D'Souza departed from his usual schtick of explaining that Democrats love slavery and Jim Crow because history stopped in 1964, and offered a very smart historical take on the current unpleasantness, explaining that if only Jimmy Carter had propped up the Shah of Iran in 1979, Donald Trump wouldn't have to be fixing things now.
If nothing else, D'Souza stands in his complete wrongness as a pretty useful proxy for how Americans think about history and foreign affairs, especially the notion that US-Iran problems started with the Shah's ouster and the hostage crisis in 1979. Add to that the dubious idea that American presidents have the power to shape world events, and you might end up with a deeply stupid conclusion, like claiming Jimmy Carter singlehandedly allowed the rise of Islamic fundamentalist radicalism because he was weak. You might also have to be super dishonest and partisan to get there, too, which is Dinesh D'Souza's special talent.
foreign policy
The vice president shows off more of his vices.
January 05, 2020 12:25 PM
Have we mentioned lately that Mike Pence is a lying weasel? The vice president tried to plant the bloody glove of 9/11 on Iranian General Qasem Soleimani. Pence claimed in a tweet Friday that Soleimani, who the US killed good and dead, "assisted in the clandestine travel to Afghanistan of 10 of the 12 terrorists who carried out the Sept. 11 terrorist attacks in the United States." These are all lies. But the New York Times reacted as if he just flubbed an answer on his early 21st century history midterm.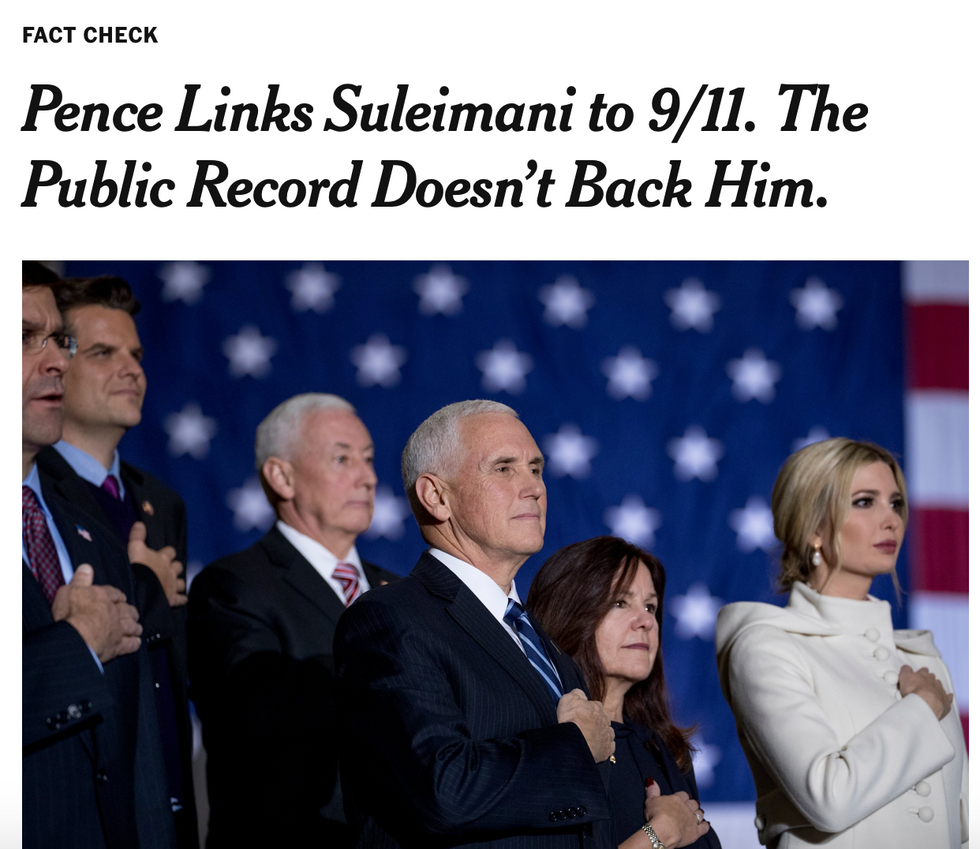 Sigh.New York Times
Trump
January 05, 2020 09:26 AM
Hillary Clinton warned us all that an unstable reality TV host would make a piss-poor commander-in-chief of the world's most powerful military. Unfortunately, she shrunk the testicles of insecure men in the rust belt, so here we are. Donald Trump, flush from killing Iranian General Qasem Soleimani, tweeted threats at Iran yesterday like a drunk-dialing Dr. Evil. Duck and cover, y'all.
News
January 03, 2020 03:22 PM
Like a seat in the US Senate, a presidential pardon is a fucking valuable thing. You just don't give it away for nothing.
Rod Blagojevich -- do you remember? -- is back, this time with an op-ed that compares both himself and President Pussygrabber to none other than Abraham Lincoln. In a piece for right-wing propaganda outlet Newsmax, titled "House Democrats Would Have Impeached Lincoln."
And, honestly ... it's amazing.
The man who was impeached and sent to prison for public corruption after trying to sell Barack Obama's Senate seat apparently has a lot to say about impeachment and public corruption. Some of it is a desperate attempt for a pardon from President Extortion. And the rest of it is a simultaneously sad and hilarious attempt to liken himself and Trump to Abraham Lincoln.
The piece is appropriately batshit and hits all of Trump's favorite nonsensical talking points. From invoking Queen Nancy as the bad guy ...
Recently I've wondered what would have happened had Nancy Pelosi been the Speaker of the House when Abraham Lincoln was president.
... to falling in line with the GOP pig manure about how today's Democrats are bad because Democrats in the 1860s were bad ...
In fact, at the time Lincoln issued the Emancipation Proclamation, the Democrats of that day opposed it.
... and the false claim that impeachment is the same as undoing an election.
And the worst part of it is, that should this happen, those politicians are taking from the people their right to choose their own leaders though free elections.
Buckle up, kids. This is going to be a bumpy -- and hilarious! -- ride.
White Nonsense
Oh you can't, she got fired from 'cultural diversity trainer.'
January 02, 2020 04:00 PM
Ding dong, the Nazis are gone.
Last month, a photo depicting 31 graduating West Virginia corrections officers doing a Nazi salute, with the caption "Hail Byrd" for one of the students' instructors, became public. Now, all of the cadets, the instructor they were saluting, and two other staffers from the Corrections Academy have been fired. Four additional instructors who saw the photograph and failed to report it to their superiors have been suspended with pay. And the Anti-Defamation League has been asked to help prepare Holocaust education for future Corrections Academy courses.
SHOCKINGLY, an investigation confirms exactly what we all expected it to.

Culture Wars
People aren't 'basically good' and teenagers are stupid.
January 02, 2020 01:00 PM
Rightwing intellectual Dennis Prager, the Family Values guy who explained child hunger is OK because free school breakfasts "weaken the parent-child bond," recently took on another pernicious corrupter of the world's morals: Anne Frank. The teen diarist, who died of typhus in Bergen-Belsen in 1945, was absolutely wrong when she wrote "In spite of everything, I still believe that people are really good at heart." Oh yeah? Dennis Prager, like any good Puritan, knows that human nature is essentially corrupt and sinful, which is why the Nazis persecuted Anne Frank and her family in the first place. And to rein in sinful human nature, we need strong authority figures who'll enforce God's laws and preserve us from chaos.
Prager summarized that a bit more succinctly, though, explaining Anne Frank didn't understand basic morality because she was a "secular Jew," and besides, "I don't get my wisdom from teenagers."