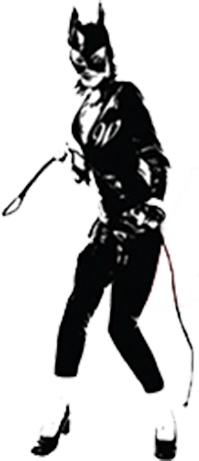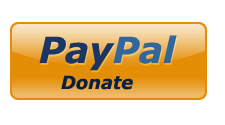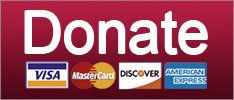 History Facts
This is fucking ridiculous.
America, the New York Times is doing that thing again. You know, the thing where it writes about something that's kind of a nothingburger (is a huge nothingburger), but is described so solemnly that it sure sounds like something awful must be up — you know, like Hillary Clinton had a foundation that took donations, and she was also secretary of State, and wasn't that horrible?
Now we've got a "both sides" the New York Times should be proud of. Sure, President Donald Trump keeps trying to give Crimea back to Putin, but Bernie Sanders did a sister city with the Soviet Union back in the '80s, along with dozens of other American mayors and with Ronald Goddamn Reagan's encouragement.
In a "blockbuster" "story" yesterday, the Times offered us the lowdown on Bernie Sanders's 1980s efforts to set up a sister-city connection between Burlington, Vermont, where he had been elected mayor in 1980, and the city of Yaroslavl in Russia. There's nothing scandalous in the story, unless you consider the news that even under Mikhail Gorbachev, the USSR still thought a lot about the propaganda value — in this case more like PR value than propaganda, which implies falsity — of having Americans say they preferred peace with the Soviets over nuclear war.
Finally: the redbaiting Glenn Greenwald is always complaining about, except real.
One good thing about this piece, though: We didn't realize until reading it that when wingnuts (and your harder anti-Berners in general) talk about Sanders's "honeymoon in the USSR," they're referring to his trip to arrange the sister-city agreement. Some commie tourism, huh?
Yeah, the Times discovered old Soviet documents about pushing the message that peace, through sister-city arrangements and other efforts, is better than imperialist warmongering. Shocking! But while the piece goes into exhaustive detail on how Russian archives recorded the Burlington-Yaroslavl connection, and how Sanders, as mayor, pushed to finalize the arrangement, it mostly ends up making us feel a bit nostalgic for the late-'80s optimism that maybe the Cold War could end in something other than nuclear fireballs.
We had Sting's "Russians" stuck in our heads the whole time we read the Times story, so welcome to our earworm:
Great, now Sting can't be president either. :(
Keep reading...
Show less
History Facts
This is truly a profile in stupid.
January 30, 2020 09:30 AM
It was apparently too difficult for Morris Berger to go a full week at his new job without sharing his personal fantasies about Adolf Hitler. Berger was hired on January 20 as Grand Valley State University's football offense coordinator. He leaned epically into the "offense" part of his new role when he was interviewed three days later by the Grand Valley Lanthorn, the Michigan university's student newspaper. The student editor asked him the softball question of which historical figure he'd like to have dinner with, and Berger answered Hitler, as in Adolf, because it's possible he doesn't really want this job.
BERGER: This is probably not going to get a good review, but I'm going to say Adolf Hitler.
No, this definitely won't get a good review. What the hell is wrong with this guy?
BERGER: It was obviously very sad and he had bad motives, but the way he was able to lead was second-to-none.
The Oscars snubbing Eddie Murphy for Dolemite Is My Name is "obviously very sad." We're talking about the goddamn Holocaust here. How does someone open their mouth to diminish World War II and the willful slaughter of millions as merely the product of "bad motives"?
Berger also supposedly has a degree in history yet he's bought into the myth that Hitler was some military and strategic genius. He was not. Obviously, Hitler's leadership wasn't second-to-none, because he very obviously had his ass handed to him. He ended his miserable life cowering in a bunker like the coward he was before sending himself on a one-way trip to hell.
Keep reading...
Show less
2020 Congressional Elections
She'll also lose less spectacularly than Goldwater did.
January 29, 2020 11:51 AM
A new political ad just dropped that attacks my favorite daytime soap opera villain, Martha McSally. It comes from the Lincoln Project, a collection of former or at least just dormant members of the Republican Party. Founders George Conway, Steve Schmidt, John Weaver, and Rick Wilson described the Lincoln Project in a New York Times op-ed as "an effort to highlight our country's story and values, and its people's sacrifices and obligations."
These guys all hate Donald Trump and the Republicans who enable him. McSally is one of the latter who isn't married to George Conway, so the Lincoln Project's ad really lets her have it. A mean girl narrator goes into taunting detail about how much of a big fat loser the non-elected senator is. Let's watch, shall we?
Keep reading...
Show less
History Facts
January 26, 2020 02:00 PM
Progressives are always being told we need to face reality. There's no way we can have health care for everyone because it's just not realistic. Controlling global warming can't be done because running an advanced economy on clean energy "defies the laws of physics" (according to an oil lobbyist with a BA in political science). A nation simply can't relieve poverty because the iron laws of economic reality mean there must be winners and losers, and the winners get to write the tax laws, sorry. Regardless of what Anne Frank said, people aren't "good at heart" and the sooner you accept that reality, the better. Anyone who says otherwise has their head in the clouds.
Oh, but as Michael Isikoff and David Corn explain in painful detail in our current Wonkette Book Club selection, Hubris: The Inside Story of Spin, Scandal, and the Selling of the Iraq War, Republicans who want to get their war on don't need to be tethered to mere reality, because they know what they're doing.
In 2003, the wise conservatives of the George W. Bush administration went to war in Iraq because they were absolutely certain it had to happen. Further, they expected it would be a fairly easy win with little chance of failure and that the invasion would spark a wave of democratic reform across the region. Along the way, the executive-branch Deciders, from Bush on down, ignored or dismissed any information that pointed to inconvenient realities in Iraq, because their minds were made up. The war was necessary, and it would be easy. Anyone who said otherwise was either irrationally gloomy or outright disloyal.
The more I read Hubris, the more I'm reminded that Donald Trump and his many enablers didn't create "alternative facts." They've simply perfected the art of living entirely in a reality-distortion field. A self-created reality already took America into a disastrous war less than 20 years ago. Those "Just-So" stories the Bush administration told itself killed hundreds of thousands and made the region even more unstable.
Keep reading...
Show less
History Facts
Education secretary compares abortion to slavery like a horrible person with limited knowledge of history.
January 24, 2020 10:49 AM
Education Secretary Betsy DeVos said some stupid crap the other day. She's an incredibly stupid person and likes to stay on brand. DeVos, who bought her Cabinet position at a GOP donor auction, took on the horrors of reproductive freedom at a Colorado Christian University event. She went so far (and so low) as to compare abortion rights to the enslavement of human beings. She might've also suggested that Donald Trump reminded her of Abraham Lincoln. It was a hot mess.
DEVOS: [Lincoln], too, contended with the "pro-choice" arguments of his day. They suggested that a state's 'choice' to be slave or to be free had no moral question in it. Well, President Lincoln reminded those pro-choicers that there is a vast portion of the American people that do not look upon that matter as being this very little thing. They look upon it as a vast moral evil. Lincoln was right about the slavery 'choice' then, and he would be right about the life 'choice' today. Because as it's been said: Freedom is not about doing what we want. Freedom is about having the right to do what we ought.
Congratulations, Ms. "Education" Secretary, you just failed seventh grade history.
DeVos is comparing something she doesn't like to something everyone (mostly) agrees is terrible. This rhetorical tactic is called "being an asshole." So abortion is just like slavery and zucchini on pizza. This intellectual laziness works equally well in reverse: Charter schools are like freedom and Girl Scout cookies. Her insulting argument falls apart under the slightest scrutiny.
Keep reading...
Show less
History Facts
That Anne Frank kid just keeps causing trouble!
January 20, 2020 04:46 PM
When we got back to work after the New Year, we enjoyed making fun of Dennis Prager, the rightwing culture warrior who thinks free school breakfasts for poor kids "weaken the parent-child bond," and whose fake "university" peddles dumb distortions of civil rights history. This time out, we took a look at Prager's thoughts on Anne Frank, whom he respects as the face of those who were murdered by the Nazis. But he rejects her dictum, "In spite of everything, I still believe that people are really good at heart," because as a conservative, he knows humans are in fact basically bad, and need to be kept in line by wise leaders with good morals. Here again is his dumb video, the salient feature of which is his saying -- without much elaboration -- that he rejects Frank's view of human nature:
Her diary is very famous, and it gives a face to the horror of the Holocaust. I know she wrote that, and my answer is, it doesn't matter that she wrote it. I don't get my wisdom from teenagers.
Well! Turns out that a completely different publication, a little mommyblog called "Newsweek," said some things about Prager's take on Anne Frank that were very wrong! Newsweek ran a piece headlined "Conservative Radio Host Ridicules Anne Frank: 'I Don't Get My Wisdom From Teenagers.'" In his column at Ben Shapiro's Internet Tendency, Prager insisted the Newsweek piece stood as "one of the most glaring examples of a lie in my lifetime."
Dennis Prager is 71 years old. Gotta wonder if anyone's ever told him about "I have here in my hand a list of two hundred and five people that were known to the secretary of State as being members of the Communist Party" or "The initial attack on the destroyer Maddox, on August 2, was repeated today by a number of hostile vessels attacking two US destroyers with torpedoes." Or even that Americans really could say "Merry Christmas" before Donald Trump was elected.
Fine, he said "one of." So maybe Newsweek's hed comes just after those.
Keep reading...
Show less
Post-Racial America
We've gotta do this every year, don't we?
January 20, 2020 09:25 AM
Rep. Ilhan Omar twice used the word "radical" yesterday to describe Martin Luther King Jr., and that annoyed conservatives who want to imagine the civil rights leader as a Bagger Vance figure who inspired America to fulfill its post-racial promise. They'd prefer we all join hands today and call no harm, no foul for the slavery and Jim Crow oppression. Omar set fire to the memo saying everyone should just tweet that "darkness cannot drive out darkness" quote and declare King's dream fully realized because Bad Boys For Life was number one at the box office this weekend. No, Omar decided to do something radical herself and talk about the Dr. King who actually existed.
Keep reading...
Show less
History Facts
January 19, 2020 01:02 PM
We chose this month's Wonkette Book Club book selection shortly after Donald Trump wished the world a Happy New War by assassinating Iranian general Qasem Soleimani via a drone attack in Baghdad. Since then, Trump and his war heads seem to have backed off somewhat from any immediate plans for a shooting war with Iran -- at least until there's another event in the region that might put everyone on edge again. But what are the odds of new tensions in the Middle East?
We figured it might be useful to examine the last time a bunch of hot-headed Republicans got us into a war, and that's why we're reading Michael Isikoff and David Corn's 2006 book Hubris: The Inside Story of Spin, Scandal, and the Selling of the Iraq War, which as its title suggests isn't so much a military history as an account of the snow job George W. Bush, Dick Cheney, and a raft of neocons did in convincing America to launch a war of choice in Iraq. There wasn't any need for them to convince themselves: again and again, Isikoff and Corn make clear Bush and company were already committed to ousting Saddam Hussein. Many had even wanted to before 9/11 provided a convenient national security crisis to exploit. And too many members of the media were perfectly willing to suspend their skepticism or even to aid and abet the liars.
As we read Hubris now, some parallels to the still unfolding Trump/Iran situation are obvious -- most notably the constant lies and spin around the motives for killing Soleimani (right down to a bullshit claim that he'd been involved with 9/11) and the facts about Iran's retaliatory missile strike. But the differences are striking, too. Bush et al lied us into a war that they'd wanted for a long time, for some very specific reasons. Trump, who acts based on a combination of longstanding bad ideas about the world plus whatever mood he happens to be in, doesn't seem to have any particular direction or consistent motives at all (beyond what he thinks will gain him money or votes). It remains to be seen whether that makes him even more dangerous than the Bush crew.
Keep reading...
Show less
Military
Trump is his very own Baghdad Bob.
January 17, 2020 01:04 PM
When Donald Trump did his presser the morning following Iran's missile attack on American air bases in Iraq (we stole 'em fair and square and they belong to us) on January 8, he was very clear that both the Americans and the Iraqis at the bases were completely unscathed, HOORAY.
Here, we've cued the video up for you:
Since he was reading from a teleprompter, Trump delivered the news in a relatively straightforward declaration:
I'm pleased to inform you, the American people [sniffsnort] should be extremely [audible exhale] grateful and happy [sniff!] no Americans were harmed in last night's attack by the Iranian regime. [sniff] We suffered no casualties [snort], all of our soldiers are safe, and only minimal damage was sustained at our military bases.
He went on to add that "No American or Iraqi lives were lost," which to our knowledge still appears to be true. But the stuff about no Americans being harmed is, we learned yesterday, pure uncut Trumpian bullshit. Turns out that in mere reality, 11 American troops were wounded in the attack, and were evacuated to American military hospitals in Kuwait and Germany. Defense One reports the injured US personnel will
be treated for traumatic brain injury and to undergo further evaluation, several U.S. defense and military officials have confirmed[.]
The news of 11 casualties is rather different not only from what Trump said, but also from what Pentagon and White House sources said immediately after the attack, when they insisted the Iranian missile strikes had resulted in "no casualties, no friendly casualties, whether they are U.S., coalition, contractor, et cetera."
And now the administration is spinning furiously to explain there's no contradiction at all between the initial "no casualties" declarations and the inconveniently brain-injured soldiers being treated at military hospitals.
Keep reading...
Show less