Hit the Sauce and Hit On an Obama
News
April 02, 2009 02:12 PM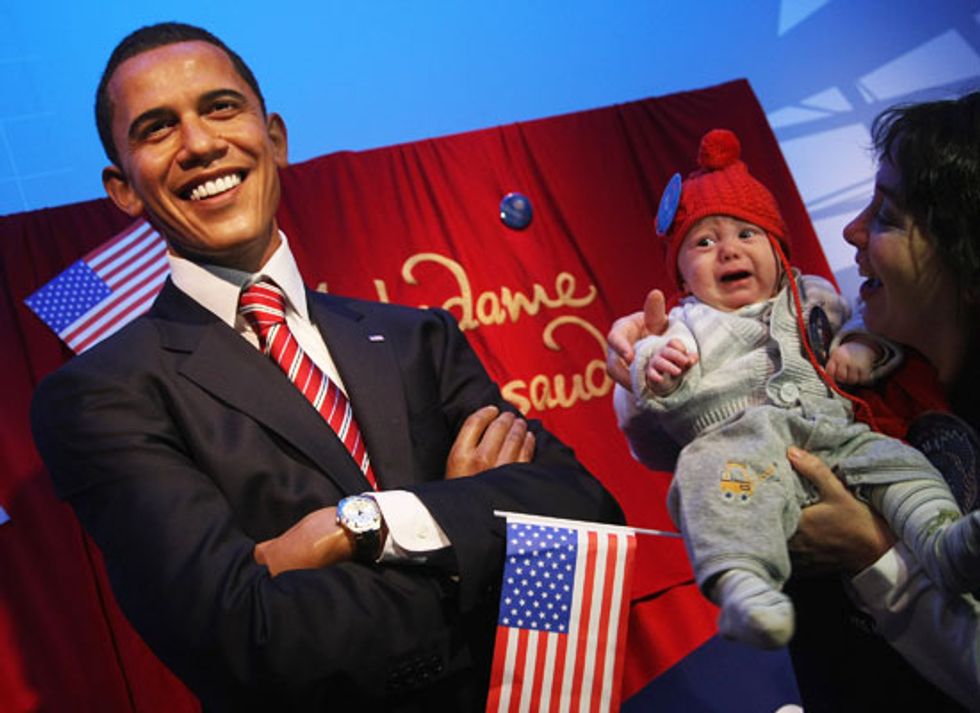 This Cherry Blossom Thing may attract tourists like flypaper, but it's good for at least one thing: it really inflates the number of boozey free-for-alls in DC, a service we can all appreciate. The next such event is the Cherry Blossom "Soiree" tonight at Madame Tussauds Wax Museum, which will provide the singular experience of drinking your fancy (unlimited!) sake alongside waxen likenesses of America's sexiest first couple.
---
The museum promises to "transform into a cherry blossom wonderland," whatever that entails, but the salient point is that there will be samples of beer, wine and sake. The booze is being wrangled by the Washington Wine Academy, which means there will be probably be some education involved in whatever you're drinking.
Of course, it being at Madame Tussauds, there will be opportunities to take photos of yourself inappropriately touching either waxen Obama. The fee for all this sexytime is only $38.50, and you can purchase your tickets here.But you should move quickly, as anything even tangentially tied to cherry blossoms seems to sell out quickly.
Cherry Blossom "Soiree", 6PM to 8:30PM, $38.50. [Madame Tussauds DC