House Republicans Bone The Gays While Democrats Squeal In Outrage. Typical Day In Congress.
Culture Wars
May 20, 2016 11:03 AM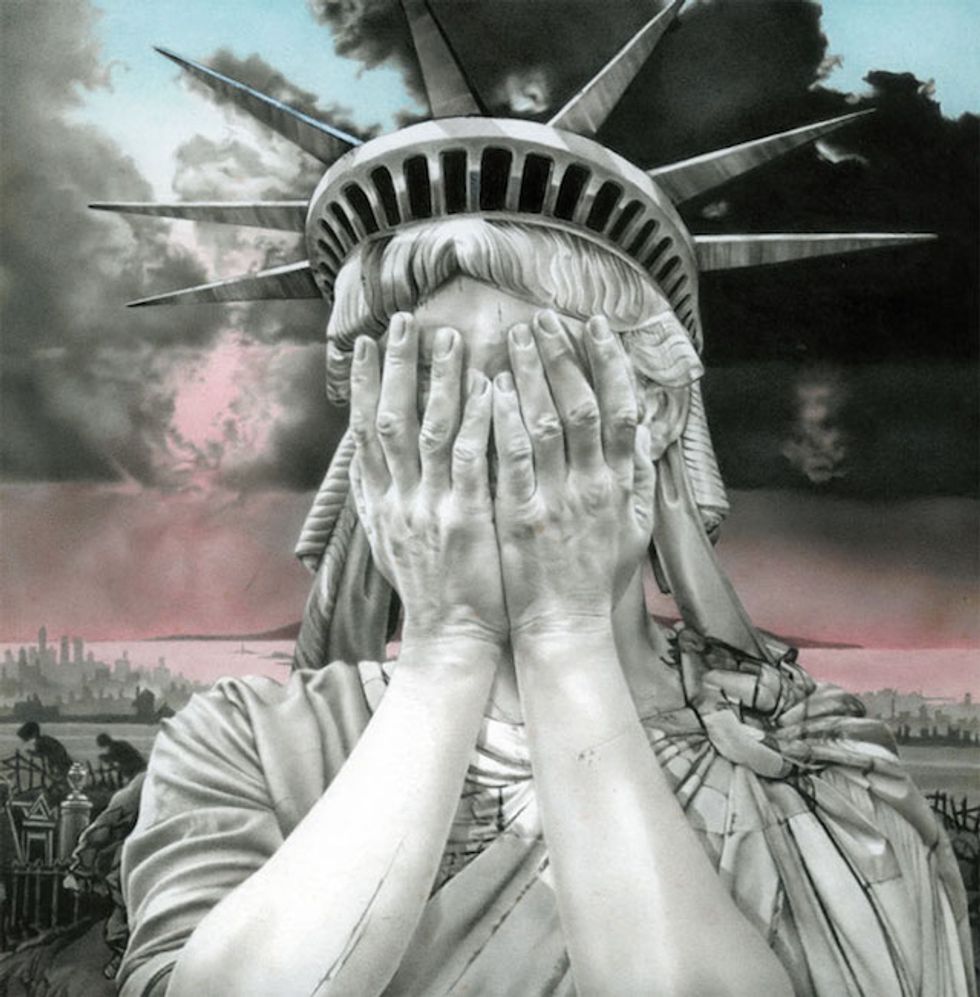 C-SPAN, so informative, so sexy.
---
You know how that damned President Obama has always been with his executive orders. Declaring that each and every gay atheist Muslim American should have his or her own pony, lawlessly, without even asking Congress who's going to pay for these ponies. Appointing fake "czars" to head up initiatives that probably aren't even legal. Way back in 2014, Obama appointed himself as God and decreed that federal contractors weren't allowed to discriminate on the basis of anything "LGBT," and Thursday, esteemed House Republicans fixed that fucking injustice right good.
Over at Slate, Mark Joseph Stern (one of the good Slate people) explains that in April, GOP Rep. Steve Russell added an amendment to the National Defense Authorization ACT (NDAA), basically negating Obama's lesbogaywad executive order. So Thursday, a Democrat who is also a gay, Rep. Sean Patrick Maloney, offered his own amendment to get rid of the Republican dick's amendment.
And the shit, it hitteth the fan:
Maloney's amendment appeared destined to succeed as the clock neared zero—with a good deal of Republican support. When the clock ran out, lawmakers cheered; as soon as the Republican legislator sitting in the speaker's chair brought down the gavel, the amendment's success would be official. But then something odd happened: The gavel didn't come down. Republicans instead held the vote open while the leadership persuaded GOP lawmakers to vote against the amendment.

Then, suddenly, the vote count began to shift. A handful of Republicans quietly switched their vote, effectively killing the amendment.
Well, shit. Well, what the hell just happened? Here is a video of House Democrats politely asking what the hell just happened, by yelling "SHAME!":
Perhaps you would like this story told to you in a more dramatic manner, perhaps with a "Star Wars" theme. Lucky for you, House Minority Whip Steny Hoyer was so pissed off he went back to his office and, for real, made you a "Empire Strikes Back"-type thing, about how these Republicans are fucking evil. It features a lot more yelling!
The Republican Empire Strikes Back to Allow Discrimination Against LGBT Americanshttps://t.co/bZmGhIPNDA

— Steny Hoyer (@WhipHoyer) May 19, 2016
So uncouth, how the Democrats didn't even use their inside voices, just because Republicans were being anti-gay assholes.
So you might be wanting to know if your dumbass Republican congressman or congresslady was one of the sniveling, cowardly little babies who changed their vote to appease the wingnuts. Well lookie, the Human Rights Campaign made you a picture, with their names on it!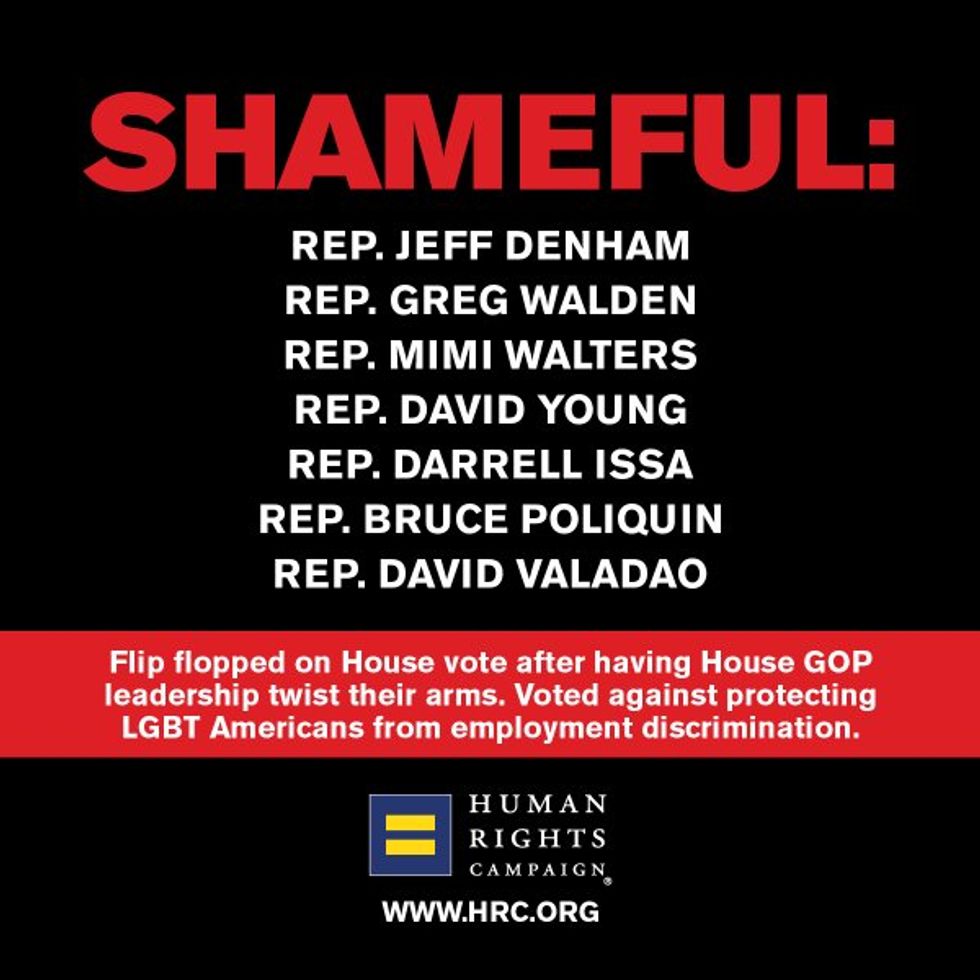 What, Darrell Issa switched his vote? Unpossible! Somebody probably told him the IRS was using the gay-loving nondiscrimination order to target the Tea Party or something.
But, but, but! You may be thinking, how is it even legal for the federal government to have a rule that the federal government can't hire federal contractors who discriminate against gays and BLTs, at the federal level? Isn't that a state's rights issue? If you are thinking that, you must be pretty boy dildo-brained speaker of the House Paul Ryan:
"This is federalism; the states should do this. The federal government shouldn't stick its nose in its business," he said.
We ... what ... I ... oh goodness! He doesn't ... I mean ... it's not like ... that's not how ... what the ...
Fuck it. We've told Paul Ryan before that he'd be best served to just sit there and look pretty instead of trying to Do Government Good, and looks like it's time to say it again. SIT THERE AND LOOK PRETTY, Mr. Speaker. Also, grow back the beard, it was cute.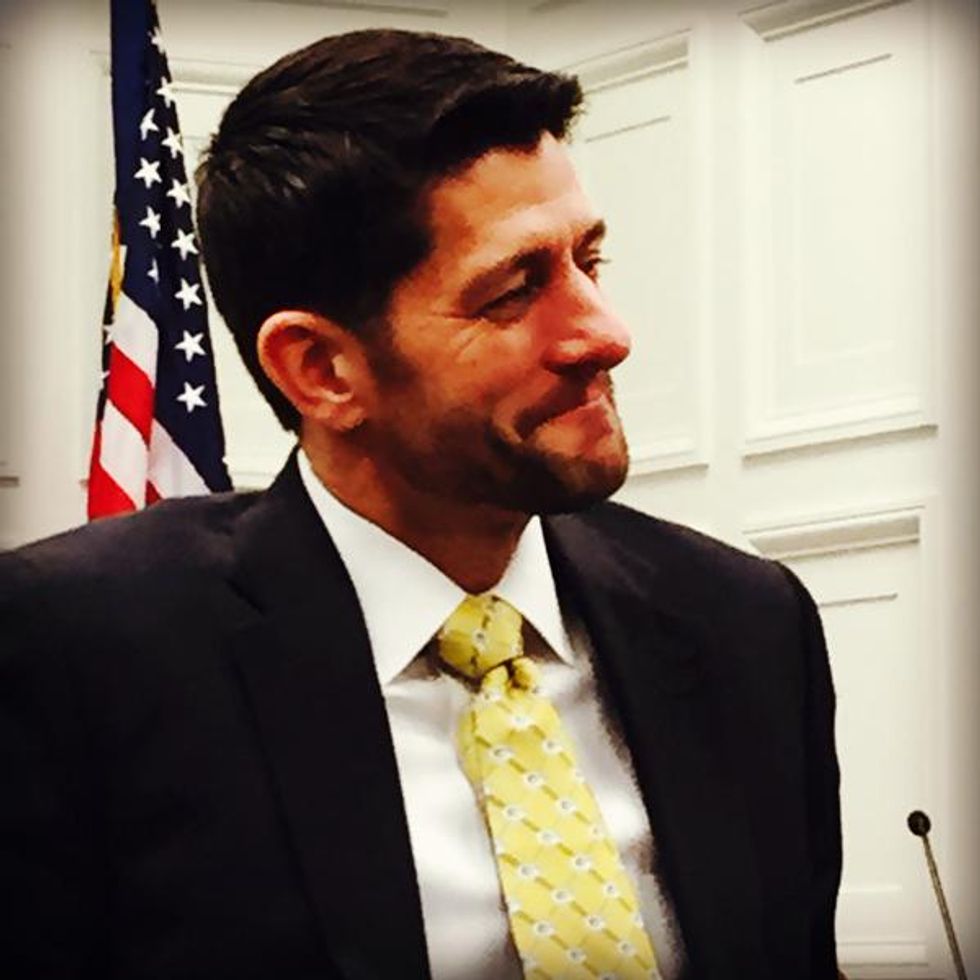 As for the rest of the House Republicans, a big gay pox on all your houses. And for Rep. Maloney and Steny Hoyer and all the rest, well done for raising holy hell about this.
And to all the lefty liberal people out there, THIS IS WHY YOU VOTE, EVEN IN THE MIDTERMS, EVEN IF CANDIDATES AREN'T PERFECT OR PURE OR COVERED IN ANGELIC WHIPPED CREAM OR WHATEVER YOU WANT THEM TO BE. Elections: they have consequences!
And that's what we have to say about that.
Evan Hurst
Evan Hurst is the managing editor of Wonkette, which means he is the boss of you, unless you are Rebecca, who is boss of him. His dog Lula is judging you right now.
Follow him on Twitter RIGHT HERE.