Hutchison Will Resign Senate Seat to Vanquish Rick Perry
News
July 30, 2009 09:19 AM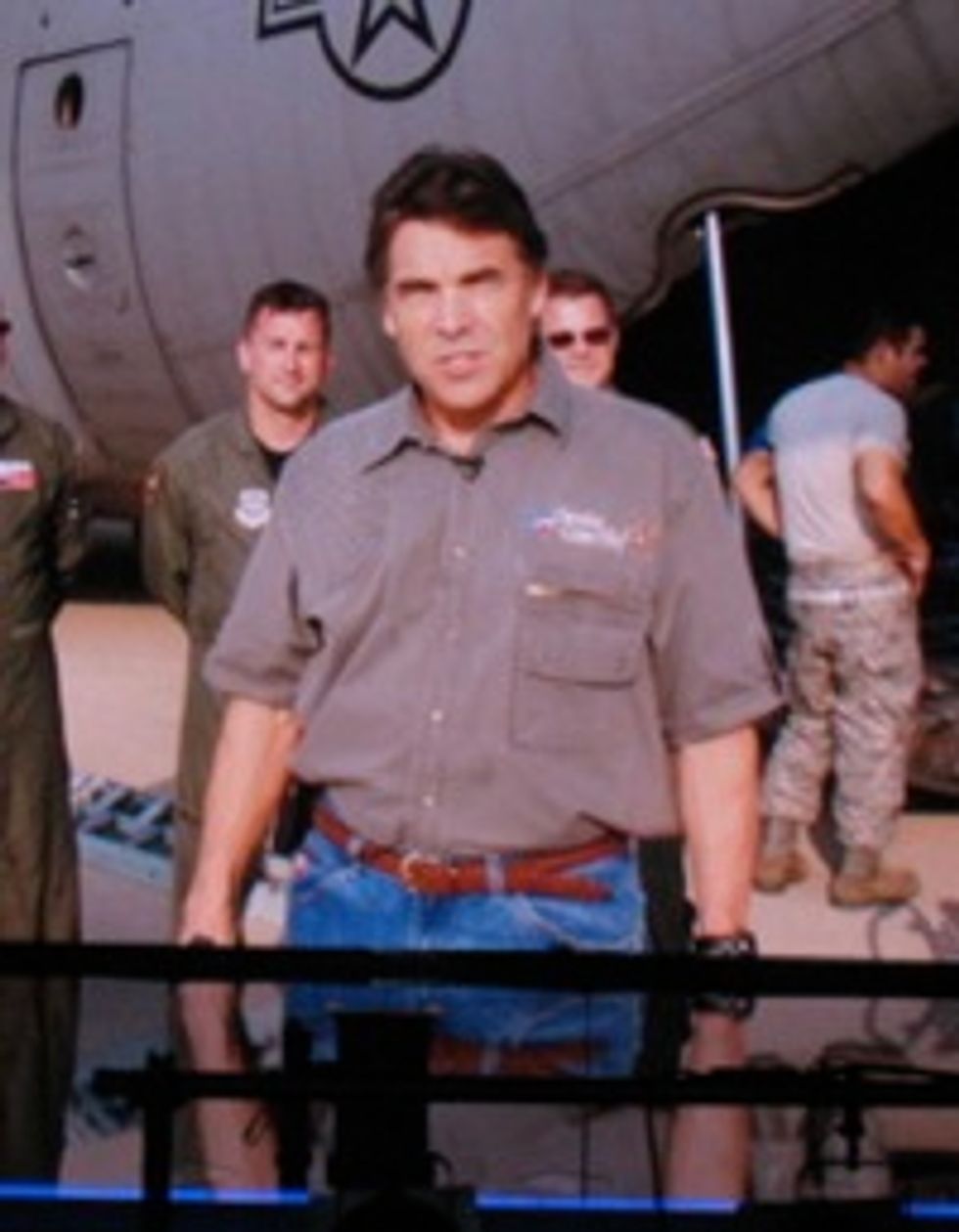 True fact: Texas has had the same governor since the 1970s, when a man with a thickly feathered coif captured the hearts of many Texan ladies and cowboys. His name was Rick Perry, and he decided to keep running for governor every four years because voters were too dumb and lazy to ever notice that the ballot didn't change.
---
But maybe things will be different, someday, because Republican senator Kay Bailey Hutchison has announced, sort of, that she would also like to run for governor of Texas. And why not? It's a pretty cush job. The legislature only meets once every two years for a couple months or so, and then they go back to their wildcatting and rodeos.
"Formal announcement: I am in. Then the actual leaving of the Senate will be sometime – October, November – that, in that time frame," she said.

It was her most definitive statement yet that she would leave the Senate in the middle of her third term. Hutchison said she was basically forced to make the decision to resign because Perry refused to realize that seeking 15 years in the governor's office was too much.
But then later her spokesman said she'd have to resign *if* Perry didn't agree to get out of the race, so who knows. All is in flux. Chances are Hutchison is out in the fall, though, so the DSCC can make another dumb "quitter" video about her, too.
Hutchison plans to resign this fall to take on Perry full time [Dallas Morning News]