Idaho's Gays To Be Discriminated Against, Forever
News
February 13, 2012 11:31 AM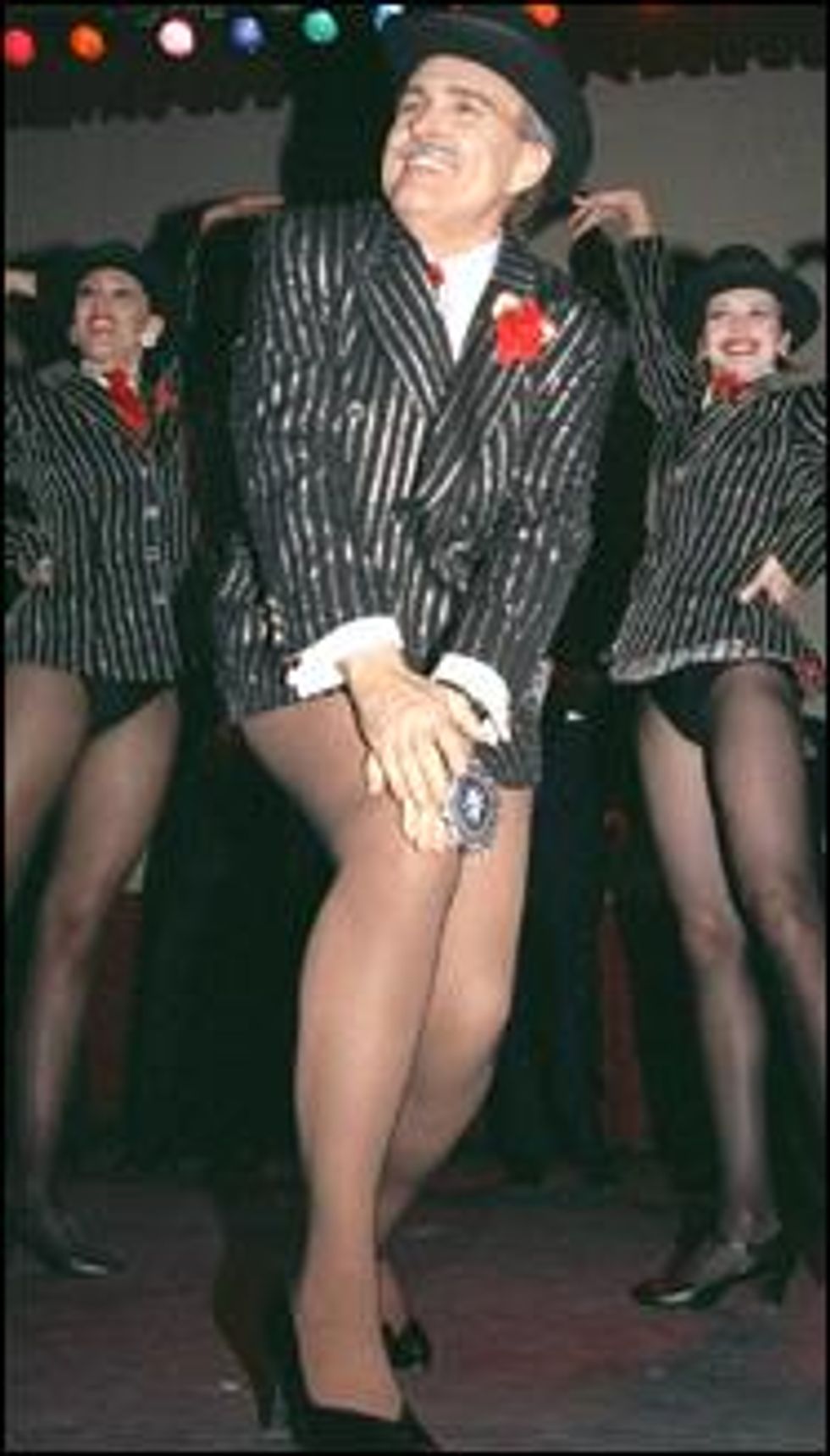 Well, well, well, would you look at that. America's pointless Culture Wars continue, completely unabated by time or human decency. Ladies, and the happenings in and about their reproductive and erogenous zones, have hogged the media shine the past few weeks, what with Battle for Breast Cancer, and the Pope refusing to cough up one thin dime for evengeneric anti-baby pills. There was a glitter-bombing or two in the mix but this week the Sub-War Against the Gays appears to really be gaining steam. Of note, the Idaho state senate got together Friday to pointedly not vote for (or even DEBATE!) a measure that would have added protections based on sexual orientation and gender identity to the state's Human Rights Act. Which means that, as we speak, Rick Santorum is down in the root cellar, wandering through the vast stores of indignation and smug contempt contained therein, and gleefully pinching off the choicest morsels. SHOULD BE A FUN WEEK for all of us, to die in, probably from bigoted dumbness.
---
The Spokesman-Review is our witness to the atrocities:
Efforts to prohibit employment and housing discrimination against gay people in Idaho were rejected Friday by a state Senate committee as a shocked crowd of more than 250 supporters of the human rights bill looked on.

The committee, which includes all four members of the Senate GOP's top leadership, refused to introduce the bill, thus barring a public hearing on it.

[...]

In Boise, state Senate Minority Leader Edgar Malepeai, D-Pocatello, told the Senate State Affairs Committee that his "Add The Words" bill would amend the Idaho Human Rights Act to ban discrimination on the basis of sexual orientation and gender identity.
The cowards and/or bigots opposing the bill have so closed themselves off from the public scorn they so richly deserve that backers felt forced to leave hundreds of Post-It type notes on the doors of the Capitol, urging the senators to just "add the words" already. Oh, well. Maybe the EIGHTH introduction of this bill next year will be the charm!!! [Spokesman Review]