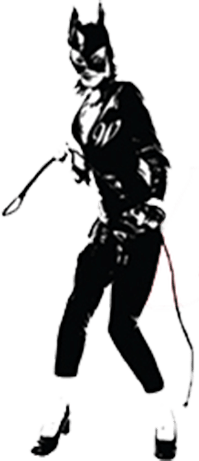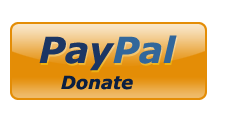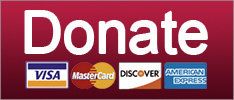 lawsplainer
Normally, we'd write about these individually. Have a speed round instead!
September 27, 2019 10:14 AM
Damn, this week has been a long month.
In the midst of the Ukrainium One shitstorm, it can be easy to lose track of all of the other things going on. A bunch of states are suing Trump. Trump is suing a bunch of states. A whole bunch of other people are suing over a whole bunch of other terrible things. So totally normal politics and very stable geniuses with a dash of late-stage syphilis and a heaping teaspoon of PCP. #2019.
So anyway, here are all of the other places where Trump is fighting with states, civil rights organizations, and other assorted people trying to bring some goodness and light into the world.
Trump Tax Returns: Trump v. Vance
Keep reading...
Show less
White House
How is this not high crimes and misdemeanors?
In a follow-up to its earlier reporting on Donald Trump's obsession with making WALL as cruel as possible, the Washington Post published an astonishing story Wednesday on Trump's drive to build WALL before the 2020 election, because he promised WALL, his slob picnic crowds love chanting WALL, and he must have WALL, even if a few laws have to get broken in the process. Greater good and all that.
The story notes Trump has pressured the Army Corps of Engineers to rush contracts for construction, bypassing the normal bidding process, and has told aides to ignore dumb environmental regulations and eminent domain rules too so that private land can be grabbed up and WALLed, for "national security." Trump's goal is a total of 500 miles of WALL by election day 2020, which is going to take some doing. The Army Corps has only built 60 miles of fencing so far -- yes, despite Trump's lies to the contrary --and that's all replacing old sections of fencing in "areas that previously had border infrastructure."
In a completely Trumpian move, officials who attended Trump's frequent meetings on the need to WALL faster said he had promised pardons if anyone had to break some dumb laws in order to build WALL:
When aides have suggested that some orders are illegal or unworkable, Trump has suggested he would pardon the officials if they would just go ahead, aides said. He has waved off worries about contracting procedures and the use of eminent domain, saying "take the land" [...]

"Don't worry, I'll pardon you," he has told officials in meetings about the wall.

"He said people expected him to build a wall, and it had to be done by the election," one former official said.

Asked for comment, a White House official, who spoke on the condition of anonymity, said Trump is joking when he makes such statements about pardons.
Trump insisted on Twitter Wednesday that the Post had completely "made up" that part, because that's exactly how journalism works. Which sort of makes us wonder why a White House official would say Trump was only joking about that thing he never said at all. (And what's the "joke"? Is he ... not going to pardon people who commit crimes for him? LOL, joke's on them!)
Keep reading...
Show less