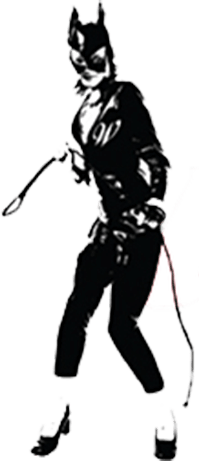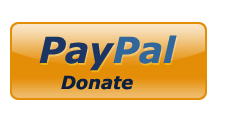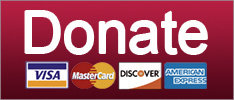 Post-Racial America
February 15, 2019 10:55 AM
YEAH, HE CAN PROBABLY DO IT. He's probably going to raid funds set aside for military construction and housing to build his stupid Fuck You Mexico monument. Our best hope is to tie this shit up in the courts until 2021, when we send his flabby ass packing off to Florida permanently, God willing and the crick don't rise. Sorry it's not better news.

OMG, What Is Even Happening?
Well, earlier this week, Congress hammered out a compromise budget and crossed their fingers hoping that Sean Hannity would sign off on it and not shut the government down again. Looks like that goat they sacrificed in the Senate cloakroom must have done the trick, because the government will remain open. But everything has a price, and President Couch Potato refused to sign unless Mitch McConnell agreed to support a national emergency declaration for WALL. So Yertle inched back to the Senate where he interrupted a pissed-off Chuck Grassley to announce the joyous news that their party had WON! Or, you know, "won." Not only did they get their budget blessed by the Dear Leader, they also were getting a shiny new usurpation of congressional authority, HOORAY! Literally no one was fooled -- they all knew McConnell had gotten played, and they were about to be yanked ever deeper into the cold abyss. Which is what happens when you lash your party to a giant sea demon racing toward the bottom of an ocean of corruption. You pays your money, and you takes your chances.
Keep reading...
Show less
News
Trump takes on Beto, you're not getting a tax refund, and David Pecker's little Bonesaw. Your morning news brief!
February 12, 2019 09:02 AM
Morning Wonketariat! Here's some of the things we may be talking about today.
Keep reading...
Show less
2020 presidential election
Beto is doing a rally in El Paso tonight! Rumor has it this other dipshit might also be in town.
February 11, 2019 04:14 PM
Donald Trump is heading out to El Paso, Texas, tonight to yell at the border and tell it to grow a WALL, and we fully expect him to lie all over again about the crime rate in that border city. Of course, we all know WHO ELSE is actually from El Paso, and for once "Hitler" is the wrong answer, because it is former congressman and Senate candidate Beto O'Rourke. As it happens, he's not particularly jazzed by Trump's plan to hold a slob picnic in his town and lie about border walls, so O'Rourke plans to take part in a march and rally to counter Trump's nastiness, in a venue just about a mile away from Trump's. Hopefully upwind.
Keep reading...
Show less
Post-Racial America
Oh, but THIS one is because Dems want you to die!!!
February 11, 2019 02:02 PM
The government runs out of money on Saturday, so unless negotiators can find some kind of budget deal by then, we'll have another goddamn government shutdown, taking paychecks away from 800,000 government employees and forcing half of them to work without pay. To make matters worse, negotiations on a budget deal broke down over the weekend because Democrats want Immigration and Customs Enforcement (ICE) to only lock up criminals who are slated for deportation, while Republicans want all undocumented immigrants to be imprisoned infinitely. Or, as Donald Trump explained, Democrats want murderers to run wild in the street, because isn't that just like them?
Keep reading...
Show less
News
Trump demands WALL (again), everyone is still talking about Jeff Bezos's dick pics, and so much more. Your morning news brief!
February 11, 2019 09:16 AM
Morning Wonketariat! Here's some of the things we may be talking about today.
Keep reading...
Show less
News
Democrats refuse to stand for Trump's American carnage, Stacey Abrams is PERFECT, and Robert Mueller is following the rubles. Your morning news brief!
February 06, 2019 08:57 AM
Morning Wonketariat! Here's some of the things we may be talking about today!
Keep reading...
Show less
News
Law enforcement looks at the shady 'naug, Dr. Ronny Jackson is making his comeback, and DC gets ready for the SOTU. Your morning news brief!
February 05, 2019 08:53 AM
Morning Wonketariat! Here's some of the things we may be talking about today!
Keep reading...
Show less
Courts
Yet more weaponized incompetence.
February 04, 2019 03:28 PM
In court filings Friday, the federal government argued that even though a recent government report stated that many more children were taken from their parents at the border than have been accounted for, trying to reunite all of them with their parents would be a heck of a lot of work, and taking them away from their new homes would be disruptive, so it would be best just to leave things as they are.
What, you don't agree?
Keep reading...
Show less
White Nonsense
They've got enough for a few inches.
February 04, 2019 10:31 AM
House Speaker Nancy Pelosi humiliated Donald Trump and denied him federal funds for his stupid WALL, even after he shut down the government and held federal employees hostage for weeks. Now, xenophobic bigots from the private sector have decided to construct WALL all by themselves.
It began as a humble GoFundMe scam in December before growing into an even shadier scam early this year. The campaign's organizer, Brian Kolfage, and some other idiots have launched the nonprofit corporation WeBuildtheWall Inc. The "Inc" supposedly makes it respectable, like when a child names her summer refreshment business "Sally's Lemonade Stand Inc."
WeBuildtheWall Inc., like a spilled can of garbage, has attracted such rightwing luminaries as former Kansas secretary of state Kris Kobach, Blackwater founder Erik Prince, and former Gap Band member "Sheriff" David Clarke. Kobach, who recently lost the Kansas governor's race to someone competent (a DEMOCRAT even!), might seem an odd choice to serve on the advisory board for this project. Kansas is a 12-hour drive from the US's southern border, and the state's most famous illegal immigrant is Superman, who most people like. But Kobach is a hardline immigration opponent and would've put baby Kal-El in an old Walmart detention center if he'd had the chance.
The $20 million that fools contributed to the GoFundMe effort had to be returned, but Kobach claims that 94 percent of those donors, being fools and all, agreed to transfer their money to this new effort, which has so far raised $12 million. Kobach also says this project has Trump's "blessing." Whether the project has the "blessing" of the many legal and environmental obstacles in its path is another matter entirely.
The WeBuildtheWall Inc. crew headed to Texas last week to tour the southern border and meet with landowners whose irrational bigotry they hope will let them erect pointless eyesores on their property. Breitbart hack Dustin Stockton, who once advised Kelli Ward's Senate campaign for a hot second, is the organization's vice president of strategy and marketing. He said he believes they could build something in "months, not years." Yeah, you can't even build a Trader Joe's in just "months" let alone WALL.
Keep reading...
Show less