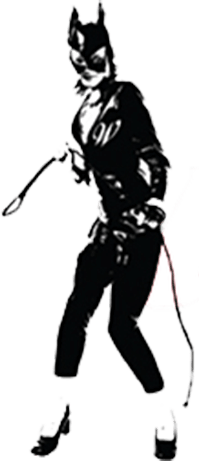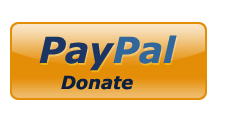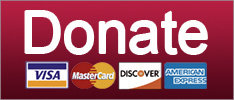 Immigrants
It's your Sunday Show Rundown!
We begin today with acting (aren't they all?) commissioner of US Customs and Border Protection and gang member clairvoyant Mark Morgan. Appearing on CNN's "State of the Union" with Jake Tapper, Morgan was asked about the ICE raids on chicken processing plants in Mississippi that occurred on the same day Trump was grinning like a jackass while making orphaned newborns come back for photo ops in El Paso, Texas.
Tapper begins by asking Morgan why, if they are focused on "violent criminals," did this raid happen:
MORGAN: Well, so, first of all, I never said that the raids, as you call, were focused on violent criminals. I have never said that. And, also, I think words matter. These aren't raids. These are targeted law enforcement operations. And, in this case, this was a joint criminal investigation with ICE and the Department of Justice targeting work site enforcement, meaning companies that knowingly and willfully hire illegal aliens, so that, in most cases, they can pay them reduced wages, exploit them further for their bottom line.
Interesting theory Morgan has here: In order to investigate a crime, you arrest the victims or those exploited rather than the people actually victimizing or exploiting them. Tapper, just as confused by this strategy, asked a similar question:
Keep reading...
Show less
Immigrants
We must do something about these lawless aliens. Like get rid of due process!
In yet another brilliant move that has to have its origins in the mind of Stephen Miller, the Department of Homeland Security announced a new rule Monday that will vastly expand its ability to deport undocumented immigrants -- without so much as a hearing. The new regulation will broaden the ability of Immigration and Customs Enforcement (ICE) to subject people to "expedited removal," a process for instant deportation that currently is used only against a limited number of undocumented migrants. When the rule is published in the Federal Register today, it will immediately go into effect, because we're in an EMERGY, remember? One that Donald Trump created for political purposes, but an emergy all the same.
Currently, only certain undocumented immigrants are subject to "expedited removal": those who have been in the country less than two weeks, and who are caught within 100 miles of the border, usually by the Border Patrol. Unless they request asylum (and can demonstrate a "credible fear" of persecution or torture if they're returned to their home countries), such recent arrivals can generally be deported without a hearing under the Immigration and Naturalization Act.
But DHS has decided to scrap those limits. Instead, ANYONE who doesn't have a pending asylum or other immigration hearing can be placed into expedited removal, anywhere in the country. Expedited removal can be used on anyone who's unable to demonstrate, "to the satisfaction of an immigration officer, that they have been physically present in the United States continuously for the two-year period immediately preceding the date of the determination of inadmissibility." Quick, can YOU prove, right now, with only the documents you have on you, that you have physically been in the US for the past two years? To the "satisfaction" of a federal officer who has instructions to deport you if at all possible?
Keep reading...
Show less