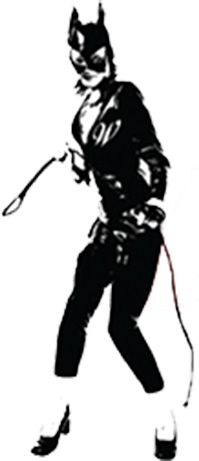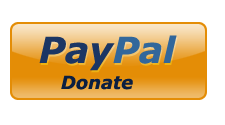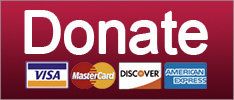 Recipe Hub
Wine cakes are for the people.
December 22, 2019 02:39 PM
SO! I was going to, in the spirit of the holidays, do a recipe for struffoli or something like that, but then it occurred to me that even I do not like struffoli that much. They're super cute and festive and they look nice on a table, but they're also a lot of work and they get stuck in your teeth.
Instead, since I'm visiting my parents and thus have access to my mom's box of recipe cards, I came up with something doubly festive: my Nana's wine cake! It works because you could make it for the holidays if you wanted to (especially if topped with some festive colored sugar), but also, you know, "wine caves" are a thing this week, so puns. You could eat it in your very own wine cave made of empty Franzia boxes, even.
It's one of the few cakes I actually like, since I'm not a frosting person (judge away!). I don't quite know how to describe it except to say that it's kind of like pound cake but lighter. It does not taste like wine, and I'm pretty sure all the wine burns off in the cooking process so you don't have to worry that it will get your children drunk or anything like that. My Nana made it all the time for me when I was a kid who hated frosting, and I do not recall ever getting drunk off of it.
Immigrants
November 22, 2019 09:26 AM
Dr. Scott Warren is a humanitarian and Arizona border activist. He was arrested, charged with a felony, and put on trial -- twice -- for being a good person.
His crimes? Literally saving lives. Warren was charged with two felony counts of harboring illegal immigrants for giving food, water, and temporary shelter to two migrants in the Arizona desert.
For saving two lives, Warren faced up to 20 years in prison.

Thankfully, the jurors weren't buying what the Trump prosecutors were selling, and the 12-person jury came back quickly with its verdict of not guilty on all counts.
As Laurie Roberts wrote for the Arizona Republic:
Fortunately, there are some things that endure, even in the Trump era.

Things like faith and hope and the ability to offer a cup of water to a thirsty man.
Warren was charged with a crime for WHAT?!
lawsplainer
Hey now hey now don't dream it's over.
November 14, 2019 10:01 AM
On Tuesday, the Supreme Court held oral arguments in a trio of cases about Trump's decision to terminate Deferred Action for Childhood Arrivals (DACA): Department of Homeland Security (DHS) v. Regents of the University of California, Trump v. NAACP, and McAleenan v. Vidal.

Outside, there were so many pro-DACA demonstrators that police shut down the street in front of the Supreme Court. Inside, the courtroom was packed with Dreamers -- the people who were brought to the US as children, who just about everyone agrees are American and belong here. Just about.
Trump Solicitor General Noel Francisco went up against George W. Bush Solicitor General Theodore Olson and California Solicitor General Michael Mongan as the three argued about whether Trump's decision to terminate DACA was legal.
This case is incredibly important. Roughly 700,000 Dreamers currently have DACA status. DACA allows undocumented people who came to the US as children to live and work here legally, provided they register with the government and meet a number of criteria.
The average DACA recipient came to the US at age three. People who have been working here legally under the program could once again find themselves eligible for deportation.
And right now, Dreamers' chances don't look good.
White House
November 13, 2019 09:34 AM
The Southern Poverty Law Center published what it promises will be the first in a multi-part series of articles examining emails Stephen Miller sent to Dead Breitbart's Home For Plausibly Deniable White Supremacy in 2015 and 2016, when Miller was working for then-Sen. Jeff Sessions and later the Trump campaign. In the emails, Miller pitched story ideas about how dangerous immigrants and minorities are and touted articles from white supremacist websites. He also urged the site to write about In the Camp of the Saints, a notoriously racist 1973 novel that's become hugely popular with white nationalists. (Steve Bannon thought it was much better than Cats, and read it again and again!)
Pope Francis made Miller think of that novel, which depicts Europe being literally invaded by hordes of filthy browns (who in one scene rape a white woman to death). While visiting the US in 2015, Francis called on Congress to treat immigrants with decency. So Miller asked his contact at Breitbart, "[Did] you see the Pope saying west must, in effect, get rid of borders. Someone should point out the parallels to Camp of the Saints." Fact check: Pope Francis never called for the elimination of national borders. But Breitbart published a story (archive link, so as not to pollute your computer) on the eerie parallels between Francis's views and the novel. That author, Julia Hahn, is now an aide to Donald Trump.
The emails were given to the SPLC by former Breitbart writer and editor Katie McHugh, who was shitcanned by Dead Breitbart in 2017 after she sent an anti-Muslim tweet that sounded exactly like 97.4 percent of Breitbart comments. The SPLC says McHugh "has since renounced the far right" (more on that in this Buzzfeed piece), and gosh, we sure hope she's managed to sign up for Obamacare, too. It appears McHugh kept receipts from her time at Breitbart, and shared with the SPLC over 900 Miller emails, sent to her and others at the outlet.
So here's the shocking surprise: Stephen Miller writes like a racist dickhead, and a number of issues that animated his emails have translated into Trump administration policy. The vile stuff Miller said in those emails is already being dismissed by those on the Right, because while it's soaked in white nationalist themes, he never actually uses the n-word, and also he can't be a white nationalist because he's Jewish, didn't you know that? So let's take a look at all the article's evidence showing Stephen Miller can't be a white nationalist, shall we?
Immigrants
You know who's really a 'hardened criminal'? Half his administration!
November 12, 2019 01:43 PM
With the Trump administration's attempt to shut down the Deferred Action for Childhood Arrivals (DACA) program being argued before the Supreme Court today, the Great Man took the opportunity to tweet about it. Remember how he used to say his "heart just breaks" for the plight of folks who were brought to the US as little kids and through no fault of their own don't have legal status because of their illegally border-crossing parents (who are of course scum)? He even briefly said this about DACA kids, shortly after he decided to end DACA and then found out that wasn't popular.
Trump's opinion of those fine young men and women is as variable as anything else rattling around in his head, so of course this morning he decided the best strategy would be to simply lie through his teeth about DACA recipients:

You know how it is: Sure, they may be cute and innocent-looking when they're young, but whatever country in Mexico they're from Donald Trump knows they're murderers and rapists, they sell drugs, and some, he supposes, are good people, although that last bit is open to revision for the 2020 campaign.
foreign policy
November 07, 2019 10:44 AM
A horrible massacre took place in northern Mexico Monday. A drug cartel (probably, but it's not clear which one) murdered three women and six children who belonged to a fundamentalist Mormon-offshoot community in Mexico; the youngest was a 10-month-old baby. The victims, who had dual US-Mexican citizenship, were traveling in a caravan of three cars when they were ambushed by criminal gangs. It's not yet clear, but there's speculation the killings were the result of mistaken identity, just innocent people caught up in a gang war. In any case, the killers kept shooting, then burned the vehicles. Over 200 bullet casings were found on the ground. Seven children who survived the attack were flown across the border to a hospital in Douglas, Arizona.
As with any terrible situation, Donald Trump showed up on Twitter Tuesday morning to make things worse. The solution, he suggested, was to go Full Duterte:
Trump likes to pretend he doesn't like war, but as long as someone else is doing the killing, he sure loves the idea of wiping some people off the face of the earth, and assumes only bad guys would get killed, because he's a fucking idiot who thinks most problems can be solved by killing the right people. After all, if the cartels have no respect for innocent lives, why should we?
War! What is it good for? Guaranteed turnout for a rally, tell you what.

Immigrants
October 31, 2019 10:55 AM
Ken Cuccinelli, Donald Trump's (acting) director of US Citizenship and Immigration Services (USCIS), said in a congressional hearing Wednesday that he was the person responsible for the unannounced decision in August to send letters to hundreds of critically ill immigrants -- many of them children -- telling them and their families they had 33 days to leave the country or face deportation. At the hearing, held by a subcommittee of House Oversight, Cooch was exactly the same charmer as all those years ago when, as attorney general of Virginia, he wanted to ban buttsex and make all abortion sluts get cozy with a vaginal ultrasound wand, for Jesus.
The hearing was a follow-up to that September fiasco where representatives from USCIS and Immigration and Customs Enforcement (ICE) refused to answer any questions about the policy, who had ordered it, or why anyone thought it was a great idea to tell critically ill immigrant kids to leave the USA and please die somewhere else. There was an ongoing lawsuit, you see, so the lower-level dudes couldn't say much of anything. But yesterday, the actual agency heads were there, because Oversight chair Elijah Cummings's last official act on Earth was to send subpoenas to Cuccinelli and to (acting) ICE director Matthew Albence so they'd show up and be accountable.
Didn't mean they had to like being there, though, so both of them started with ritual respects to Cummings, then got on to the business of being as dickish as they could.
Legal
October 29, 2019 02:30 PM
Liberians have had protected immigration status in the United States for decades. In 2019, Trump announced that he would be terminating this protected status, leaving the thousands of Liberians already in the country suddenly undocumented.

Nonprofit organizations African Communities Together and UndocuBlack Network, along with several Liberian nationals who currently have protected immigration status, sued, represented by the Lawyers Committee for Civil Rights.

Yesterday, a federal judge in Massachusetts dismissed the lawsuit, saying the court has no authority to order the president to extend protected status to Liberian immigrants -- even if Trump's decision was based on unconstitutional racial bias.
So that's just great.
Crime
Jennifer Harrison was famously laughed at by 'Green Shirt Guy'
October 26, 2019 03:15 PM
Back in August, Jennifer Harrison of Arizona became part of a viral sensation after her anti-immigration rant at a local town hall caused a mustachioed man in a green shirt to burst into a fit of laughter. Said rant, which was not entirely intelligible, was accessorized with a large sign reading "RESPECT OUR LAWS OR BE DEPORTED!"
Please to recall:
Green shirt guy youtu.be