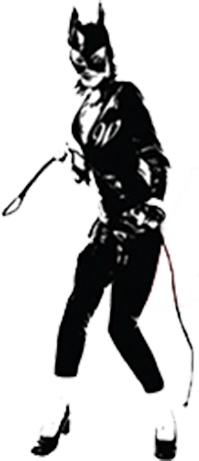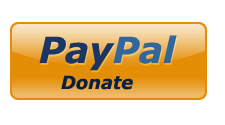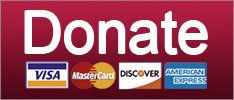 Immigrants
It's not like tying kids to chairs and putting bags over their heads makes us the baddies. Does it?
January 24, 2020 12:16 PM
In Part Nine Million of our series "the cruelty is the point" (credit Adam Serwer), we bring you this story from Mother Jones about the treatment of migrant kids at a juvenile detention center in Virginia, one of just two juvie lockups where the government stores "unaccompanied minors who are deemed threatening." The story, by Samantha Michaels, traces the ongoing legal case against the Shenandoah Valley Juvenile Center, which started with a lawsuit in 2017 accusing the facility of using harsh disciplinary methods against migrant teens who haven't committed any crimes but are locked up because of their immigration status. (Not that harsh discipline is healthy for any kids in lockup, regardless of their rap sheets!) This week, the case is getting new attention because a crowd of nationally recognized prosecutors and even a few state attorneys general have filed an amicus brief as the case moves forward on appeal. We'll get to those details in a moment.
The suit argued that instead of getting the kids necessary mental health care for PTSD and other disorders stemming from their experiences as migrants, staff at the facility instead subjected them to punishments like being routinely tied to chairs for misbehavior, sometimes with a bag over their heads so they could get the full Gitmo Jr. experience.
Congress
She really is a goddamn legislative virtuoso.
December 10, 2019 10:50 AM
Republicans have claimed all year that the Democratic-controlled House is so obsessed with harassing Donald Trump it won't focus on the "important business of the American people." Democrats aren't funding the troops or helping keep America great. They're getting their Columbo on against the president. The GOP likes to mention a specific piece of legislation that Democrats have neglected: USMCA, Trump's warmed-up, week-old Thanksgiving leftovers of NAFTA.
Yeah, Nancy Pelosi, where is USMCA? Iowa Sen. Joni Ernst wonders when you'll "stop the shenanigans" and get this bill passed. Americans don't want to see politicians squabbling in Washington and holding impeachment trials against a criminal president. They want to see their elected officials passing bipartisan legislation that makes no one happy. Well, Speaker Pelosi has listened to their earnest pleas and plans to announce a deal to advance USMCA this morning. This is happening just a couple hours after House Democrats are expected to drop two articles of impeachment -- abuse of power and obstruction of Congress -- on the president's fuzzy head. During her press conference today, Pelosi rubbed Trump's face in it some more.
PELOSI: There is no question, of course, that this trade agreement is much better than NAFTA. But in terms of our work here, it is infinitely better than what was initially proposed by the administration.
©2018 by Commie Girl Industries, Inc