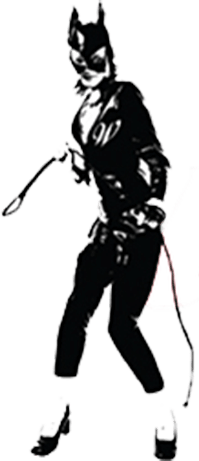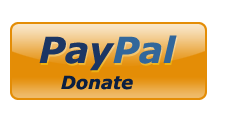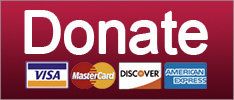 Immigrants
You know who's really a 'hardened criminal'? Half his administration!
November 12, 2019 01:43 PM
With the Trump administration's attempt to shut down the Deferred Action for Childhood Arrivals (DACA) program being argued before the Supreme Court today, the Great Man took the opportunity to tweet about it. Remember how he used to say his "heart just breaks" for the plight of folks who were brought to the US as little kids and through no fault of their own don't have legal status because of their illegally border-crossing parents (who are of course scum)? He even briefly said this about DACA kids, shortly after he decided to end DACA and then found out that wasn't popular.
Trump's opinion of those fine young men and women is as variable as anything else rattling around in his head, so of course this morning he decided the best strategy would be to simply lie through his teeth about DACA recipients:

You know how it is: Sure, they may be cute and innocent-looking when they're young, but whatever country in Mexico they're from Donald Trump knows they're murderers and rapists, they sell drugs, and some, he supposes, are good people, although that last bit is open to revision for the 2020 campaign.
Keep reading...
Show less
Immigrants
No, it's crazier than that.
October 02, 2019 10:49 AM
Back in March, Donald Trump wanted SOMETHING! DONE! at the US-Mexico border. Like maybe a 2,000-mile moat, with sharks with frickin' lasers on their heads. In a story that still manages to be astonishing even after all we know about the man, the New York Times reported yesterday evening that President Psychopath thinks about border security with all the subtlety and low cunning of a ten-year-old boy devising cool tortures for bad guys. Compared to his murder fantasies, Trump's demand at one meeting to seal the border by noon the next day, regardless of how many Americans might be trapped in Mexico, seems rational and diplomatic.
Just look at this creep:
Privately, the president had often talked about fortifying a border wall with a water-filled trench, stocked with snakes or alligators, prompting aides to seek a cost estimate.
Whoever manages to publish a copy of THAT document deserves the Pulitzer. Which Trump will demand the reporter collect by climbing a pole covered in broken glass and biting flies. Naked.
And of course the fantasy moat wasn't Trump's only cool idea to inflict pain on the evil border crossers:
Keep reading...
Show less