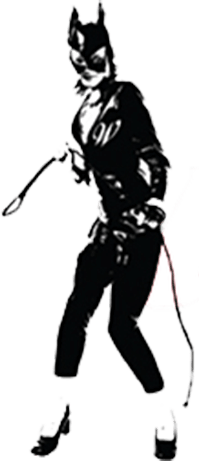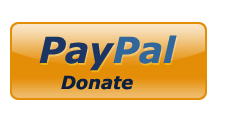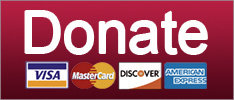 Post-Racial America
Move along. WE SAID MOVE ALONG.
Yes, you already know that the wheels are coming off American democracy. But seriously, WTF IS THIS? NBC reports:
Customs and Border Protection has compiled a list of 59 mostly American reporters, attorneys and activists for border agents to stop for questioning when crossing the U.S-Mexican border at San Diego-area checkpoints, and agents have questioned or arrested at least 21 of them, according to documents obtained by NBC station KNSD-TV and interviews with people on the list.
CBP has an enemies list of people critical of US immigration policy, and they're using it to harass journalists, lawyers, and activists at the border? And they're pretending that they have reasonable suspicion that the people detained "were present during violence that broke out at the border with Tijuana in November"? UH UH.
Let's see if we've understood this story correctly. On November 25, a group of 500 desperate Hondurans and Salvadorans, the sad remnant of the scary "invasion caravan," arrived in Tijuana to present themselves at the San Ysidro border crossing and request asylum. Which is entirely legal. After peacefully marching up to 2,700 miles, they were stopped on a bridge by a phalanx of Mexican police in riot gear. Some of the migrants went around the police, crossing the dry river bed in an attempt to make a run for the crossing. A handful of men tried to climb over the first layer of border fencing -- beyond which they'd have to evade multiple layers of sensors and barriers -- at which point US border agents shut down the crossing and tear gassed the crowd. Remember those pictures of barefoot babies in diapers running from tear gas canisters? That's what the the US government is using as a pretext to search the phones of American lawyers crossing our border.
Keep reading...
Show less
Culture
'This is Just To Say / Fuck You, Dinesh D'Souza'
February 28, 2019 04:33 PM
Now that he's pretty much shredded American history and conclusively proven that Democrats are still the party of the KKK (since nothing ever changes), conservative thought leaderer Dinesh D'Souza has turned his sights on poetry, with the purpose of enlisting Robert Frost in support of Donald Trump's WALL. In a dumb talk at Dartmouth, D'Souza manages to expose a very deep truth! Sometimes poems don't mean what you think they mean at first glance, but if you look closely at them, they really mean what you really want them to mean. Especially if you say it loud enough and ignore other evidence in the text. For a guy who claims to hate postmodernism, D'Souza seems fully on board with the "death of the author." He should be more careful not to leave behind such obvious ligature marks on the corpse, though.
Analyzing poetry should come pretty handily to D'Souza, who has no real academic training as a historian, but does at least sport a 1983 BA in English from Dartmouth -- his only degree, because universities are worthless and elitist, except when D'Souza is accusing his critics, the actual historians, of teaching at "second and third rate colleges." Like Princeton.
Keep reading...
Show less
News
Michael Cohen has 'EARTH SHATTERING' news, Trump trying to steal Uncle Sam's purse, and 9/11 first responders need our help. Your morning news brief!
February 26, 2019 09:00 AM
Morning Wonketariat! Here's some of the things we may be talking about today.
Keep reading...
Show less
2020 presidential election
It's your Sunday Show Rundown!!!
February 25, 2019 01:58 PM
Welcome to your Sunday Show rundown, where we tell you what happened on the Sunday shows and you don't regret playing hooky from watching them for even one second!
Keep reading...
Show less
News
Trump STILL can't get his wall money, Alex Acosta broke the law, and Dame Peggington hates commie kids. Your morning news brief!
February 22, 2019 08:52 AM
Morning Wonketariat! Here's some of the things we may be talking about today!
Keep reading...
Show less
News
Trump's NSC caught going nuclear, a space farce, and more Russian fuckery. Your morning news brief!
February 20, 2019 08:57 AM
Morning Wonketariat! Here's some of the things we may be talking about today.
Keep reading...
Show less
Culture
February 18, 2019 04:41 PM
A whole bunch of protests were held today against the fake "president's" fake "emergency" declaration, with people turning out in cold crappy weather to call attention to the general nastiness of the guy who claims he absolutely had to do that declaration that wasn't necessary. Organizers with MoveOn.org said over 250 rallies were planned nationwide. So far, the national State Of Emergency doesn't appear to have caused any of the rallies to be cancelled, despite the very real possibility that terrified Honduran refugees fleeing violence in Central America might suddenly show up and ask for asylum.
Are there still actions taking place in your area? Check at MoveOn!
Keep reading...
Show less
News
Andy McCabe goes on 60 Minutes, Heather Nauert quit-fired, and LA's 'army of cats.' Your morning news brief!
February 18, 2019 09:02 AM
Morning Wonketariat! Here's some of the things we may be talking about today.
Keep reading...
Show less
Post-Racial America
February 15, 2019 10:55 AM
YEAH, HE CAN PROBABLY DO IT. He's probably going to raid funds set aside for military construction and housing to build his stupid Fuck You Mexico monument. Our best hope is to tie this shit up in the courts until 2021, when we send his flabby ass packing off to Florida permanently, God willing and the crick don't rise. Sorry it's not better news.

OMG, What Is Even Happening?
Well, earlier this week, Congress hammered out a compromise budget and crossed their fingers hoping that Sean Hannity would sign off on it and not shut the government down again. Looks like that goat they sacrificed in the Senate cloakroom must have done the trick, because the government will remain open. But everything has a price, and President Couch Potato refused to sign unless Mitch McConnell agreed to support a national emergency declaration for WALL. So Yertle inched back to the Senate where he interrupted a pissed-off Chuck Grassley to announce the joyous news that their party had WON! Or, you know, "won." Not only did they get their budget blessed by the Dear Leader, they also were getting a shiny new usurpation of congressional authority, HOORAY! Literally no one was fooled -- they all knew McConnell had gotten played, and they were about to be yanked ever deeper into the cold abyss. Which is what happens when you lash your party to a giant sea demon racing toward the bottom of an ocean of corruption. You pays your money, and you takes your chances.
Keep reading...
Show less