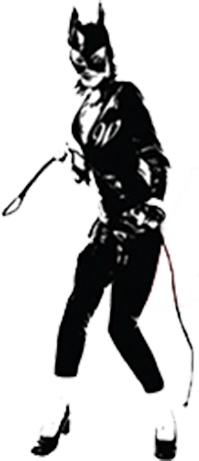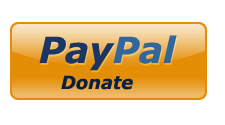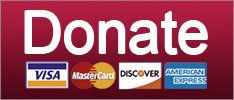 Trump
This is a gift to everyone else in attendance.
It should surprise no one that Donald Trump is skipping the annual St. Patrick's Day lunch Thursday and blaming his arch-nemesis, Nancy Pelosi. Trump is petty and lacking in the simplest grace. He can't even put aside his differences with Pelosi long enough to enjoy some corned beef and cabbage. The speaker of the House traditionally hosts the lunch at the Capitol. The taoiseach (a fancy word for prime minister) of Ireland even shows up. It's a big party, but Trump wants no part of it because Pelosi is dead to him.
White House spokesman Judd Deere released the following statement, roughly translated into English from pidgin Drama Queen.
"Since the Speaker has chosen to tear this Nation apart with her actions and her rhetoric, the President will not participate in moments where she so often chooses to drive discord and disunity, and will instead celebrate the rich history and strong ties between the United States and Ireland at the White House on March 12. The relationship between our two countries has never been stronger, and the President looks forward to welcoming the Prime Minister of Ireland for the annual Shamrock Bowl presentation."
Leo Varadkar is prime minister of Ireland. It's a given he'll have more fun with Pelosi than Trump. She was delightful at last year's luncheon, while our illegitimate president was clearly miserable. He refused to laugh at Pelosi's jokes, which meant he just sat there like Grumpy Cat while everyone else laughed because Pelosi is awesome. Trump wasn't the life of that party, so it's not like anyone's enjoyment will suffer from his absence. Most likely the opposite will occur. Trump will have to sit at home knowing that Pelosi is killing.
Keep reading...
Show less
2020 Congressional Elections
February 19, 2020 09:00 AM
When last we left Susan Collins, the world's most useless "moderate," the Maine senator had helped free Donald Trump to crime some more. This wasn't the best choice for democracy or Collins's re-election hopes. A Colby College poll shows her effectively tied with likely Democratic challenger Sara Gideon. Collins won her last Senate race with 68 percent of the vote. She's now reduced to 42 percent to Gideon's 43. Fourteen percent of voters are undecided, and Collins can only hope they're like her — soberly weighing all options before choosing at the last minute to do whatever Mitch McConnell wants.
These are appalling numbers for an incumbent whose Senate career is old enough to vote against her. Maine is a small state. The people all know her and how much she sucks. Gideon has a better shot at winning over undecideds, especially women. Women just aren't feeling Suzy Creamcheese.
From the Portland Press Herald:
"One of the most surprising findings is how poorly Senator Collins is doing with women," said Dan Shea, Colby College professor of government and the lead researcher on the poll. "She had a 42-percent approval rating overall but that drops to 36 percent for women. Further yet, it drops to 25 percent for women under 50.
Yikes! It turns out there's a political price to pay when you help confirm a credibly accused attempted rapist to the Supreme Court or actively enable the criminal hijinks of the misogynist in chief.
Keep reading...
Show less
White House
What, are you not enjoying John Bolton's striptease? And don't you feel SORRY for him?
February 18, 2020 12:07 PM
Stop the presses, everyone, John Bolton is finally talking. Or shall we say, he is teasing. He's styled his mustache with some Bed Head hair gel he found at the Walgreens, he's wearing a sexxxy naughty cat costume he found at the Party City, and he's showing just the tiniest bit of nip. Now you see it, now you don't!
Bolton, who didn't see it as his constitutional duty to testify before the House or the Senate in the impeachment inquiry or trial, and whose book is now being held up — obviously improperly! — by the White House acting on allegations that Bolton is too much of an idiot to write a book without including a bunch of classified intel, is nonetheless talking.
And he wants to tell you what he knows, it's just ... can you keep a secret??? No, John Bolton couldn't possibly. John Bolton must now slip his nips back inside his sexxxy naughty cat costume, because our relationship just isn't ready for it.
In an event at Duke on Monday night, Bolton said Trump is full of shit on Ukraine, but "I can't talk about it." He said all the stuff that factored into Donald Trump's impeachment were just "sprinkles on the ice cream sundae" compared to all the bad shit he wrote about ... but he can't talk about it.
Asked whether he agreed with the president's assessment that Trump's July call with Ukrainian President Volodymyr Zelensky was "perfect," Bolton said "You'll love Chapter 14."
But you can't read Chapter 14. Chapter 14 is "classified." Chapter 14 is a victim of the "censorship." Chapter 14 is John Bolton's nipple, and you can't see it right now.
:(
Keep reading...
Show less
Media/Entertainment
February 17, 2020 10:21 AM
Senator John Neely Kennedy, the thing what went to Oxford but who seems to want you to think he was raised by a brusque yet kind redneck alligator in the Louisiana bayou, went on the Sunday TV shows yesterday. And he said ...
Well, we're not quite sure what he said.
The question on "Face The Nation" was about whether it is appropriate for Donald Trump to turn the Justice Department into a vehicle for avenging his grievances, and specifically whether Trump should have tweet-whined about how unfair Roger Stone's recommended sentence was, immediately after which Attorney General Bill Barr very conveniently followed Trump's orders and issued a new sentence recommendation.
And Kennedy said:
Keep reading...
Show less
Impeachment
That's cruel and unusual punishment!
February 16, 2020 11:06 AM
Rand Paul, the second-worst senator from Kentucky, is very upset that YouTube recently pulled a clip of him being a jerk on the Senate floor. Paul insists that YouTube's decision was "dangerous and politically biased," but it's his own actions during Donald Trump's sham impeachment trial that more accurately fit that description.
In the clip YouTube removed, Paul pitched a fit and demanded Chief Justice John Roberts explain why he'd blocked one of the senator's questions. It's believed Paul's question contained the name of the Ukrainian whistleblower. Considering Roberts read aloud Elizabeth Warren's shade bomb that mentioned him directly, the substance of Paul's "question" must've been especially out of bounds.
Keep reading...
Show less
Ukraine
February 13, 2020 01:25 PM
BREAKING: Mike Pompeo is a rancid garbage person! Must credit Wonkette!
Just kidding. But the news cycle has once again forced the secretary of State into comparison with former Ukrainian ambassador Marie Yovanovitch, and the juxtaposition only highlights what a craven, self-serving little pissant we have at the helm of our nation's foreign policy apparatus.
Here's Ambassador Yovanovitch receiving the Trainor Award for distinguished diplomatic service yesterday at Georgetown University.
Reflecting on the past year, she joked about Trump's PERFECT PERFECT PHONE CALL with Ukrainian President Volodymyr Zelenskyy, saying,"When you go through some things, to fall back on cliches, you have to dig deep."
Keep reading...
Show less
National Politics
At least he's speaking up. Specifically, he's speaking up for Alex Vindman. So that's good, we guess.
February 13, 2020 01:05 PM
We've officially reached the break-glass-moment of Donald Trump's slide into autocracy, so it's interesting to see who actually decides to speak up, especially among those who used to serve in Trump's administration.
John Bolton decided during the impeachment trial that he didn't really want to talk to Congress, at least not that much, so he flipped off the House and offered his services to a Republican Senate that didn't want him. That way he could just put it all in his book, but UH OH, John Bolton, Trump is blocking your book and he's telling people he wants you criminally investigated! You hate to see it. (And we mean that. As much as we believe Bolton should take a mustache ride to hell, when we have reached the point in a criminal presidency where Trump is musing about maybe criminally prosecuting JOHN FUCKING BOLTON, his former national security advisor, then it's a pull-the-fire-alarm moment, as we have been saying all week.)

Former White House chief of staff John Kelly has said a few things the past couple years. When the Bolton book excerpts started leaking during the impeachment trial, in which Bolton confirmed every bit of Trump's Ukraine crime scheme but couldn't seem to find a microphone to walk up to say that out loud, John Kelly said he believes Bolton and that trials should have witnesses. Bold statements, if you're chickenshit. Also, it got leaked through the grapevine before Kelly was fired that he, like Rex Tillerson and H.R. McMaster, thought Trump was a total fucking idiot.
But Kelly has some things to say now! Some might say he's unleashed! And if it somehow helps counter Trump's unhinged belly-flop into authoritarianism, then fine, we'll highlight it.
Keep reading...
Show less
Trump
February 13, 2020 11:02 AM
Yesterday in the Oval Office, the alleged president again congratulated Bill Barr's Justice Department for intervening in the Roger Stone sentencing on his behalf, because the baby thinks it's unfaaaaaaaaaair. He also, as usual, said meaningless words about FISA warrants (that had nothing to do with Roger Stone) and whined about someone only receiving two months for leaking "highly classified information," even though his dumb ass leaked "highly classified information" to the Russians, our adversaries, the day after he fired James Comey, in that very same Oval Office. Oh, and of course he played cute with whether or not he's planning on pardoning Stone.
In other words, typical day in the hellscape that is now America.
The Trump White House swears, at least on record, that he's not retaliating and unleashing a campaign of revenge on all those he perceives to have slighted him, of course he's not doing that, HOW DARE YOU EVEN. National Security Advisor Robert O'Brien huffed at a think tank event Tuesday that Trump's retaliatory firings of Lt. Col. Alexander Vindman and his brother Yevgeny Vindman were totally normal, nothing to see here, they were "absolutely" not retaliated against, and also those guys were bad. O'Brien insisted, "We're not a country where a bunch of lieutenant colonels can get together and decide what the policy is of the United States," and added that "we are not a banana republic," to which we reply OBJECTION, YOUR HONOR: Assumes facts not in evidence. We live in Donald Trump's fuckshow vision of America now. It's looking more and more like a banana republic every day.
Meanwhile, White House comms idiot Keegan Gaygley Booger Whimsybottom Hogan Gidley told Fox News on Wednesday that it was just "ludicrous" to suggest Trump pressed Bill Barr to piss on the Justice Department and cause the resignations of four respected career prosecutors, by intervening to get Roger Stone's sentence reduced to a slap on the wrist, a pony ride and a free blowjob, HOW DARE YOU EVEN. Gidley said, of course, that Trump "has the right" to interfere with the Justice Department, because of how he is an unaccountable king, we guess, but he "just didn't" do that.
In other words, the gaslighting is in full effect.
But the truth is that of course Donald Trump is retaliating, and of course he's turned the Justice Department into a lawless organ for airing his grievances. He's firing everybody who ever went against him by refusing to commit crimes for him, and he's taking his revenge, because he's fucking unleashed. In the seemingly neuron-free zone that is Donald Trump's brain, he has really and truly been "acquitted" of all wrongdoing, or at least he now fully understands that as long as the Senate is controlled by Republicans, he really can do anything he wants. He literally says he won in the Senate on impeachment 52 to nothing. In the House he thinks he won 197 to nothing. In his mind, the Democrats are illegitimate and do not exist.
Keep reading...
Show less
Trump
A jolly roundup of all the OTHER tyrant shit Donald Trump has pulled in the past 48 hours!
February 12, 2020 11:20 AM
You don't want to visit the Twitter feed of El Shithead Tyrant Tiny Hands Big Face McGee right now. It actually might make you sick to your stomach if you love this country. Here's all you need to know, from a man who thinks he's king, and by his tweeting frequency has always shown us that he works approximately the same hours as a king, by which we mean "not many":

Wow. Please tell us more, Bill Barr, about how your Department of Protecting A Criminal President At All Costs is totally acting independently! It is a good lie-story, for telling children!
By now, unless you've solely been paying attention to the New Hampshire primary, you know that yesterday was a very bad day for America and for the rule of law and for our status as a free country. After career prosecutors recommended a seven-to-nine year sentence for Roger Stone, Trump's political guru with the head that's shaped so wrong it's hard to look at it, Attorney General Bill Barr intervened like the low rent Big Lots rest stop Roy Cohn he is, decided that sentence was too long, and embarrassed the entire justice system by having his new low-rent (acting) US attorney for DC file a supplement that said actually Roger Stone should go to jail for a lot less time. After all, Stone is a Trump crony, therefore the laws shouldn't apply to him.
This led all four career prosecutors on the Stone case to say fuck off, I am out of here. ALL FOUR. We hasten to point out that that is not a thing that happens, and if it happens, it means people are pulling the fucking fire alarm. Indeed, after only the second prosecutor pulled out, former US attorney Joyce Vance called it a "4-alarm fire."
But amazingly that's not all the tyrant shit Trump and the men he's appointed to lick his dick pulled yesterday. Consider these stories that all broke in the space of about 24 hours:
Keep reading...
Show less