Politics
We watch so you don't have to.
Donald Trump is a cruel, petty and not very bright man. That is evident anytime he ad libs at one his hate rallies. As president, Trump surrounded himself with evil and (occasionally) smarter sycophants who were able to navigate through the federal government to accomplish his cruel desires. That is where Bill Barr, the George H.W. Bush attorney general who fought for all those pardons after Iran-Contra, entered Trump's presidency.
We all know what Barr did during Trump's presidency. Need a refresher? Click here.
But now Barr has a book to sell, so his rehabilitation tour continues, which is why we are forced to endure his appearances on news shows like NBC's "Meet The Press."
After recapping Barr's tenure as Trump's attorney general like a "Previously On" where you hit the skip button while binge watching a show, Todd proceeded to play the following audio from Barr in September 2020:

Yes, that's Barr saying "you know liberals project," and "all this bullshit about how the president is going to stay in office and seize power? I've never heard of any of that crap." That's right, Bill Barr. It sure was the liberals projecting, as we all found out soon after!
So obviously seeing how wrong he was, Barr took full responsibility and apologized when Todd confronted him with the clip:
TODD: Obviously hindsight shows you they weren't projecting, and they weren't wrong. Do you admit that now?
BARR: No, I mean, I'm not sure what the basis was for saying at that time that he had some plan to stay in office. I think he actually at the time of election thought he won the election. So if there was a plan to stay in office, it's something that materialized after the election. I saw no sign of a plan before the election to stay in office, regardless of the outcome.
Seriously? Actually it's not that shocking. The GOP's "strong and wrong" mentality has been a bedrock of its politics for decades.
Todd, in another brief and faint moment of journalistic pushback, played video of the numerous times between 2016-2020 that Trump claimed he wouldn't accept election results if he lost. Barr's retort to this clear evidence of him being wrong? It was a "Chuck Todd Special."
BARR: Well, I don't know, there was sort of the same thing in 2016 on both sides.
Right, because Democrats' legitimate concerns about all the Russian interference on Trump's behalf, which is well-explained in the Mueller Report that Bill Barr tried to memoryhole, is the exact same as Trump declaring before the votes were counted that it was rigged and Joe Biden stole it from him.
Here's Barr trying to paint himself as a hero.
BARR: I felt for a long time that he was going to lose the election. I went in April [2020] and told him that I thought he was going to lose the election and, you know, that his personal behavior, his obnoxious behavior, was turning off key blocs of voters, and he was going to lose. And on election night I felt he was going to lose. And I was actually surprised it was as close as it was.
If we are taking Barr at face value (which no one should), it means Barr knew Trump was going to lose when he dropped the criminal charges against Michael Flynn in May 2020. It means Barr had the unmitigated pepper balls to act like he knew Trump was going to lose when he ordered people to be tear-gassed for Trump's failed church photo-op in June 2020. Or when AFTER Trump lost the election, Mitch McConnell asked Barr to do the bare minimum to help stop Trump's coup, so the GOP could try to win two Senate seats in Georgia. Or how about when in December 2020 Barr weaponized the DOJ to investigate reporters?
See the problem with people like Barr is that in the 21st century there's no shortage of receipts people can pull, while Barr desperately tries to gaslight everyone so he can sell a shitty memoir that will end up at a Dollar Tree book section. For all of Barr's "unsettled" feelings right after the 2020 election (if we believed him), he sure continued doing Trump's cruel bidding for a long time.
Barr went even further to show why no one should rehabilitate him and why the GOP is beyond salvation. Last time Barr was interviewed on NBC, Barr made this statement.
BARR: Because I believe the greatest threat to the country is the progressive agenda being pushed by Democrats, it's inconceivable to me I wouldn't vote for the GOP nominee\n\nGUTHRIE: Even if he lied about the election and threatened democracy, better than a Democrat?pic.twitter.com/xiUFbfMGns

— Aaron Rupar (@Aaron Rupar) 1646665053
When Todd confronted him with this, Barr doubled down.
BARR: I think elections are a binary choice, and unfortunately sometimes it's choosing the lesser of two evils. I believe that the progressive wing of the Democratic Party is dangerous for the United States.

TODD: You've said this quite a bit. It's an uncomfortable thing to hear from somebody who was needing to provide equal justice under the law as Attorney General, because you said it while you were Attorney General. You really think the Left in this country is somehow more dangerous than some issues around the world? I mean, you feel like...

BARR: No, I just said in terms of the leadership of the country, I think they would be a dangerous choice for the United States.
How do you govern in a "bipartisan" manner with a man who prefers authoritarianism over democracy? Barr is supposedly one of the "normal ones" in the GOP, yet has no problem admitting he wants to eliminate progressives/liberals from governing ever, even if an undemocratic demagogue gets elected.
Again.
We don't need "a big, strong Republican Party." We don't need any more fascist enabler "memoirs" from Bill Barr.
We don't need to give more free airtime/advertisement to opportunistic scumbags.
Have a week.
Wonkette is fully funded by readers like you! If you love Wonkette, fund Wonkette!
Keep reading...
Show less
History Facts
Still mad that he wasn't mean about this during Donald Trump's impeachment trial.
Let's be clear about something. John Bolton is an ass, and when we hear his voice, we prefer it to be in a room testifying to Congress in the impeachment of Donald Trump for extorting the nation of Ukraine to do his dirty work in exchange for the missiles Ukraine desperately needs to defend itself from Russia. Remember? Bolton famously called it a "drug deal" that then-EU Ambassador Gordon Sondland and then-(acting)-Chief of Staff Mick Mulvaney were "cooking up."
But that bird has flown, and oh look, the entire world is getting a dreadful show-and-tell lesson about what that impeachment was all about right now. This means Bolton is going on Newsmax and giving the Trump-sucking hosts purple nurples with his big mustache — it's a very acrobatic mustache move! — when they try to say Donald Trump was tough on Russia, and we guess we'll just have to be OK with that.
And yeah, it's kinda funny. This Bolton guy woulda been great performing for Congress!
John Bolton pushes back on Newsmax host: "[Trump] barely knew where Ukraine was...It's just not accurate to say that Trump's behavior somehow deterred the Russians"pic.twitter.com/ICRmmeJ8C3

— Jason Campbell (@Jason Campbell) 1646145305
The chirping dipshit (whose name is Rob Schmitt, apparently) chirped that "there is something to be said, though, about the simple fact that there was not aggression" from Russia during the Trump administration. Then he tried to make a list of ways Trump was "tough on Russia," as if we weren't all there to watch Trump start drooling whenever he got to be around Vladimir Putin, or literally look at a camera and ask Putin to help him steal the 2016 election. As if we didn't see all the myriad ways Trump bent over backward to satisfy Putin's every whim.
The chirping dipshit even included in his list that Trump "[sold] anti-tank weapons to Ukraine," which is the thing Trump used to extort Ukraine to help him steal the 2020 election. What immense stupidity.
So John Bolton helped him out. When Schmitt said, "He took a very tough stance against Russia," Bolton had had enough.
"No he didn't," said Bolton. "He did not. He didn't sanction Nord Stream 2. We didn't sanction Nord Stream 2. We should have. We should have brought the project to the end. We did impose sanctions on Russian oligarchs," but Bolton explained that "in almost every case, the sanctions were imposed with Trump complaining about it, saying we were being too hard."
BOLTON: The fact is, he barely knew where Ukraine was. He once asked John Kelly, his second chief of staff, if Finland were part of Russia. It's just not accurate to say that Trump's behavior somehow deterred the Russians.
Oh god, the Finland thing. That's even scarier right now, because Putin is on an invasion spree and Finland, which is on Russia's border, is not a NATO nation. (That might change fast in the coming months.)
As the dipshit host keeps chirping, Bolton expresses that he thinks Putin may have waited to invade because his military wasn't ready. That's possible. It's also possible Tom Nichols nailed it right here last week while being mean to Hugh Hewitt:
"Why didn't Putin complicate the life of a president who was already his lap dog," asks the guy who's now making a career out of pretending not to understand thingshttps://twitter.com/hughhewitt/status/1494836050639818754\u00a0\u2026

— Tom Nichols (@Tom Nichols) 1645487340
Yeah.
Fun seeing John Bolton's big face hair on Newsmax, though, let's do this again sometime!
Follow Evan Hurst on Twitter right here!
Wonkette is funded ENTIRELY by a few thousand people like you. If you're not already, would you pls consider being the few thousandth and one?
Keep reading...
Show less
Ukraine
It's your Sunday shows rundown!!
February 28, 2022 04:12 PM
Conservatives are having a weird time responding to the Russian invasion of Ukraine.
In the last five days, many GOP/rightwing media types have gone from praising Vladimir Putin and trying to justify the invasion to now suddenly trying to Ctrl-Alt-Del all their earlier talking points, in order to try to be on the right side of history, allegedly. Let's see how it's going!
Fox News's 'Sunday Morning Futures'
Wisconsin GOP Senator and Moscow 4th Of July vacationer Ron Johnson was on with Maria Bartiromo this weekend. Considering Johnson's history of laundering so much Russian misinformation that the FBI tried in vain to get him to stop, it was kind of surprising when Johnson released this statement that called out Putin without blaming anyone else:
There is only one group of people responsible for the tragedies unfolding \u2013 Putin and his cronies. Europe must act with strength and resolve to prevent risking a wider conflict, and the U.S. must support our NATO allies and freedom loving people in this moment of extreme peril.pic.twitter.com/LWevHQf7v1

— Senator Ron Johnson (@Senator Ron Johnson) 1645717313
That, however, did not last long.
Johnson blamed some new people on the Maria Bartiromo show.
Ron Johnson blames Vindman, Pelosi, and Adam Schiff for weakening Ukraine with Trump\u2019s impeachmentpic.twitter.com/61KmZlFy7W

— Acyn (@Acyn) 1645976687
Alexander Vindman, Adam Schiff, and Nancy Pelosi all "weakened" Ukraine by whistleblowing and impeaching Donald Trump for extorting Ukraine for political favors, in exchange for the military aid we can all now see how desperately Ukraine needs?
So that was embarrassing.
'Fox News Sunday'
Staying on Fox News, former Secretary of State Condoleezza Rice appeared on the Chris Wallace-less Sunday show.
Rice, while trying to make a point about Russia's invasion, said this thing that was true, and was also true when the US invaded Iraq in 2003.
FAULKNER: Well, I've argued that when you invade a sovereign nation, that is a war crime. I mean...I think we are at just a real basic...basic point there.

RICE: Well...I'd...I'd...it is certainly against every principle of international law and international order.
Maybe a Bush administration official who was there during the "shock and awe" invasion of Iraq under false pretenses might want to rethink calling out war crimes. Not because they weren't war crimes, because they were, but because it seems a bit like throwing stones in a glass house.
So that was embarrassing.
ABC's 'This Week'

Not everybody has the courage to condemn Donald Trump's adoring comments about Vladimir Putin.
Here's Arkansas GOP senator and second-place winner in an Ichabod Crane Lookalike Contest Tom Cotton.
Sen. Tom Cotton refuses to condemn former Pres. Trump\u2019s praise of Russian leader Vladimir Putin when repeatedly pressed by @GStephanopoulos.\n\n\u201cI don't speak on behalf of other politicians, they can all speak for themselves," Cotton says. https://abcn.ws/3hktLK0\u00a0pic.twitter.com/H8rvN7JBcp

— This Week (@This Week) 1645984019
So that was embarrassing.
CBS's 'Face The Nation'
Wyoming GOP Rep. Liz Cheney reminded people that there is no good Republican. In light of the current events, Margaret Brennan asked if Cheney regretted her vote not to impeach Trump when he extorted Ukraine in his first impeachment (it can't be said enough that Trump was impeached twice).
Cheney says she does not regret voting against impeaching Trump after he tried to extort the Ukrainian governmentpic.twitter.com/wCGrWyHZDi

— Aaron Rupar (@Aaron Rupar) 1645977706
CHENEY: I don't regret my vote, I think any impeachment vote has got to be one that is based very clearly on- on the evidence.
So that was embarrassing.
CNN's "State Of The Union"
We conclude with Utah GOP Senator Mitt Romney, who to his credit had something correct to say about GOP Rep. Marjorie Taylor Greene and other Republicans attending the white nationalist pep rally and expressing their love for Putin:
"Look, there is no place in either political party for this White nationalism or racism. It's simply wrong ... it's evil as well," Romney told CNN's Dana Bash on "State of the Union." "(Rep.) Marjorie Taylor Greene and (Rep.) Paul Gosar, I don't know them, but I'm reminded of that old line from the 'Butch Cassidy and the Sundance Kid' movie where - where one character says, 'Morons, I've got morons on my team.' And I have to think anybody that would sit down with White nationalists and speak at their conference was certainly missing a few IQ points."

Couldn't say it better myself.
Have a week.
Wonkette is fully funded by readers like you. If you love Wonkette, pony up with some donations!
Keep reading...
Show less
fox news
January 21, 2022 02:34 PM
Former president Donald Trump called in to Sean Hannity's Fox News Lie Jamboree Hour last night, and we suppose the real news is that we managed to watch most of it without even puking once. Yay for us. Lucky you, it's not on YouTube so we will not be embedding the video.
The Great Man was purportedly there to talk about Joe Biden's news conference Wednesday, but honestly, it was just another chance for Trump to repeat the same old lies he always does, with Hannity from time to time jumping in to try to keep Trump on some sort of train of thought. The thing about trains, though — Joe Biden loves trains, I never much cared for them because you have to go where the tracks are and the environmentalists think trains are great, I never understood what they're getting at because in Japan you have those really fast trains, but Amtrak is a mess because the government never does anything right.
Scary how after four years we can all do that.
Trump said he really truly hoped Biden would do well, because America needs to do well, but instead everything is terrible, and also Trump was glad the US is finally out of Afghanistan, although if it had been up to him, we'd have left Afghanistan better and we should have kept Bagram Air Base. Which, if you want to get technical about it, would have meant the US would still be in Afghanistan.
Hannity tried to steer back to what a gracious fellow Trump is, complimenting him on how nice it is that Trump so sincerely wants Biden to do well. But the thing is, Hannity said, Biden is just no good at accepting criticism and acting on it, and that's very frustrating. In fact, he said, Biden seems
locked into every one of these failed policies. So, you know, you know, you keep banging your head against the wall. Why would you expect a different result?
The very smart former president of the US apparently is unfamiliar with simple English idioms, so he thought Hannity had to be talking about an actual WALL, like Donald Trump's greatest achievement.
That, or he just heard the word "wall" and it triggered a Pavlovian response. We're especially fond of the long silence before Trump answers.
TRUMP: So we would have had the wall completed in three weeks. It was largely completed. We did almost 500 miles of wall and the southern border. It was really working, it really had an impact.
He just couldn't stop talking about what a wonderful job he'd done with WALL and immigration, before Biden ruined everything, and now the US is full of immigrants and nobody respects America anymore, and did he mention Afghanistan?
OK we really need you to to strap in if you're going to stick with us here. Are you in your comfortable chair? Are you ready to follow the bouncing Trump literally wherever it goes? Because we're going to follow it. We're doing this.
OK.
Continuing with his sharp expertise on foreign policy, Trump said if he were still in office, you wouldn't have any problems in Ukraine, not that Trump ever had any misadventures involving Ukraine or anything. Also, he predicted, as soon as the Winter Olympics are over, China might just invade Taiwan, and also something something Kim Jong-un and Iran, and we could have had a deal with Iran in just one week if Trump were still president.
It's really impressive how he was "president" for four years but never got around to that stuff that would have only taken a week or three.
Hannity suggested that if Trump were boss, he'd bankrupt Russia by drilling all the oil and sending it to Europe, and he'd stop China by banning all imports of Chinese goods. That'd learn 'em. Trump explained that the real beauty of his term was that he made China pay us "hundreds of billions" in tariffs (which were actually paid by US buyers, not a cent from China). and he wouldn't let Russia ever do anything bad in Ukraine, and we would by God go to war over Ukraine maybe, and why are gas prices so high now, huh?
We pity anyone who might actually try to transcribe any of that nonsense.
Trump explained that gasoline now costs over five dollars a gallon, and in California it's over seven, which is completely true if you add two or three dollars to the actual price. You might as well, because inflation is so bad that by the time I finish typing this, gas will be three hundred dollars a gallon probably. Also, WALL.
Hannity went on to explain how Biden's economy is terrible, and Trump agreed that nobody respects us, all our allies hate us instead of respecting us, and also Afghanistan a third or fourth time, and no Americans died in Afghanistan in 18 months when he was president, and then at the airport, the bombing, and we lost 13 soldiers and "many many wounded, horribly wounded, with legs and arms horribly wounded, the way they got out, and the list, the people, that the plane left ..."
Hannity, continuing that laserlike focus on Biden's economy, then praised Trump for threatening the Taliban with being "wiped out" if they misbehaved. And then Trump said that he would have taken every single American truck and tank and gun out of Afghanistan so the Taliban wouldn't have them.
This would presumably include the military equipment the Afghan military abandoned when it surrendered to the Taliban. I guess the idea is that they never could have surrendered it if the US had seized it first. Can't see any problems with that plan. Also, he wouldn't have abandoned the American "hostages" in Afghanistan, by which we suppose he must mean the US citizens who stayed behind because they couldn't get visas for their Afghan family members to come to the US. We all know how eager Trump was to keep Americans and their noncitizen families together.
In any case, Trump eventually caught up with the question about the economy, and noted that the US economy was in great shape before Biden took office, at least as long as you ignore the final year of Trump's term, which Trump certainly did. America was pretty much a paradise when Trump was president.
"It was a joyous time because our country did so well," even with all the hoaxes Hillary perpetrated to ruin him. But then the "China virus" arrived and Trump solved that too by personally formulating the vaccines, but no mandates, because "the mandates are killing this country." And also all the judges Trump appointed, it was a beautiful time.
That made Hannity want to talk about energy, which for some reason made Trump want to talk about the crisis at the border again, and Afghanistan a fourth or fifth time.
Are you all still OK out there? Anybody need to stop and get a snack?
Somewhere in there Trump also explained that the windmills are actually ruining the atmosphere and killing the birds and they're so ugly, just big rusty noisy hulks everywhere and killing the birds, and did you know wind is the "most expensive form of energy" also? Do we need to point out that's a lie, too? Wind is in fact the least expensive source of energy today. Or so the fake wind energy media say.
Trump claims "windmills" are ruining "the atmosphere"pic.twitter.com/nFq6caAMC2

— Aaron Rupar (@Aaron Rupar) 1642733549
Other highlights of the interview included Trump lying about January 6 again (very loving people, and Nancy Pelosi didn't protect the Capitol), and some additional bragging about how he did so great on his cognitive test, no way can Joe Biden point to "camel" as well as Donald Trump did, person woman man camera TV!
Weirdly, Trump and Hannity never once got around to those text messages in which Hannity warned that Trump should never say "stolen election" again, or the others where he said Trump had to tell his supporters to get the hell out of the Capitol. That might have gotten in the way of all the pressing discussion of Afghanistan and WALL.
In conclusion we are willing to trade some of the nonstop joy we felt during the Trump years for a president who is not completely out of his fucking gourd.

[Fox News / New York / Daily Beast / Aaron Rupar on Twitter]
Yr Wonkette is funded entirely by reader donations. If you can, please give $5 or $10 a month so we can drink away the memory of watching this.
Keep reading...
Show less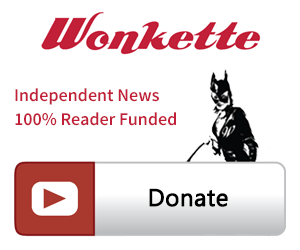 ©2018 by Commie Girl Industries, Inc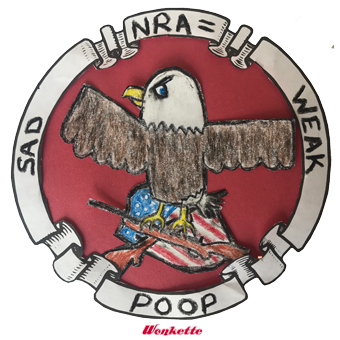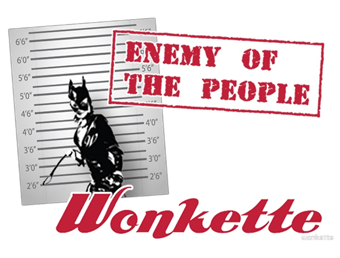 This Is Not An Ad
Privacy