Important Congressional Conference Call Discusses 'Hand Jobs' And 'Hot Sluts'
June 27, 2008 02:37 PM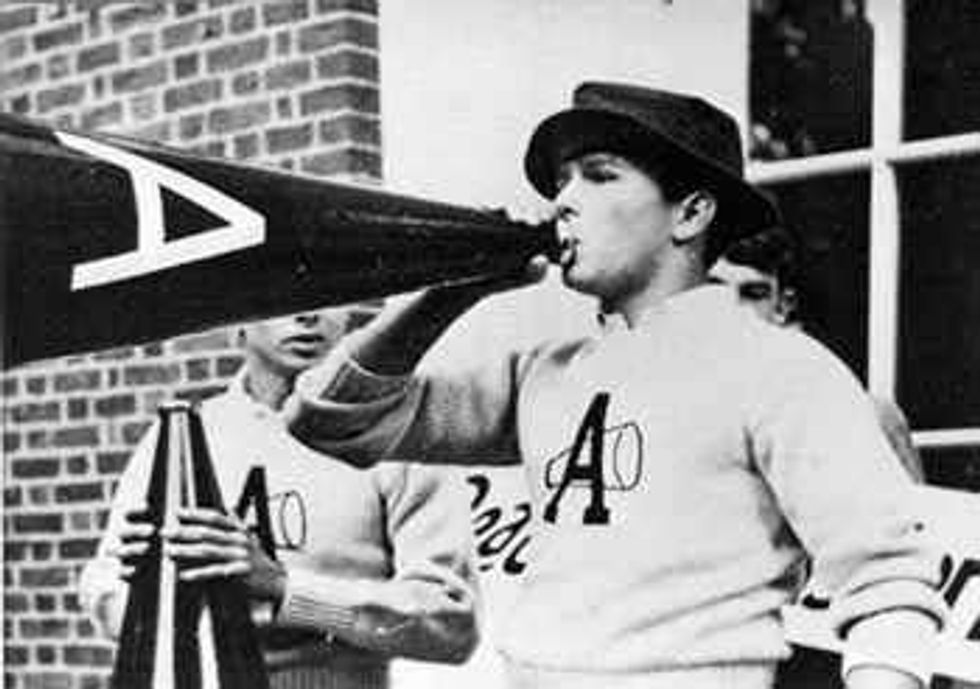 Yesterday, Congressman George Miller and Senator Sherrod Brown held a very important conference call to talk about their new legislation that would cut student loan interest rates. Hooray! But the conference call was never completed, due to anumber of fellows claiming to be "journalists" asking about "hot sluts," "hand jobs" and dumb blind people. Who would do such a thing?
---
These were very good questions, and just as important as precious "student loan" fake issues:
When the phone call was opened up for questions, the operator announced a caller claiming to be from the radio show Money Talks. The "journalist" proceeded to ask an obscene and offensive question: "Where in the next ten years do you see college students getting more hot sluts?" The representatives of the conference call seemed dumbfounded and not entirely sure if it was a slip up on the caller's part or a serious question. When it became apparent that the caller was being rude and not asking about the new law, the call was dropped and the operator moved on.

Unfortunately, the same thing happened with the next caller: "Senator, how can we get blind people to stop leaving crumbs everywhere?" Noticeably shocked, the representatives again refused to answer the question. The caller reacted by angrily yelling, "No! You will answer the question!"

Then it happened again with the next two callers. One asked how we could increase the percentage of hand jobs, while the the other queried about similar sexual exploits.
Ken Layne, this is not how you should be spending your week off!
Democratic Lawmakers Asked about "Hot Sluts" and "Hand Jobs" [Pushback]