Important Correction Regarding Controversial Wooden Key Card Story!
News
August 26, 2008 02:00 PM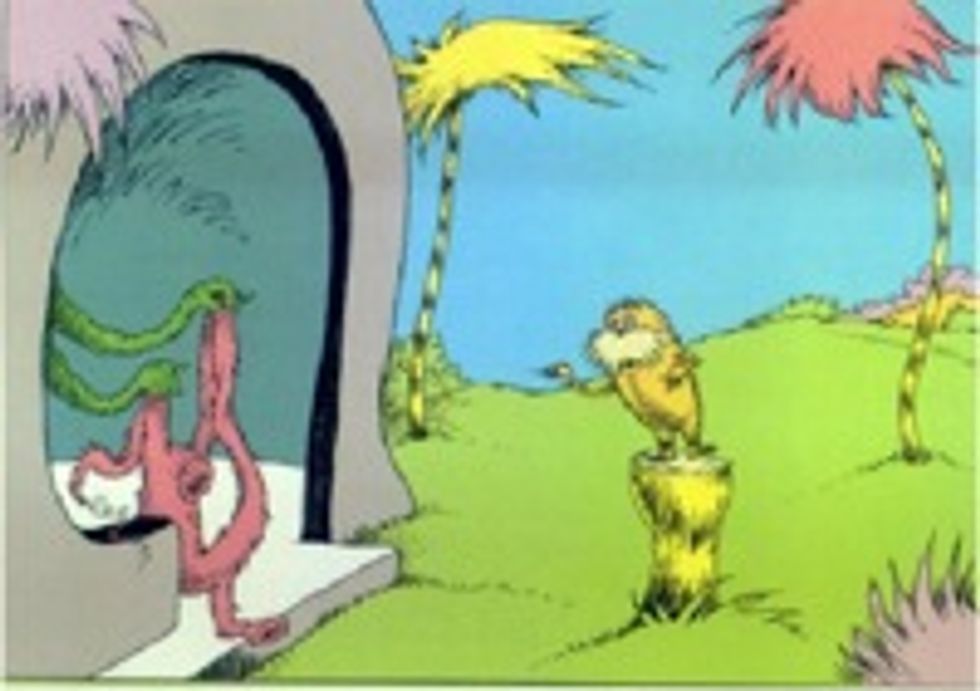 There are many terrible jobs to be had at the Democratic National Convention: the trash Nazis who patrol the garbage cans making sure recyclables don't get tossed into the forbidden "landfill" bin; the elevator operators trapped in plywood-lined boxes eight hours a day pushing buttons for angry media people; and the pitiable youngsters stuck managing the byzantine and comically nonsensical credentials process. But today we have discovered one even more thankless job: the PR flack who has to write to bloggers on satirical Web sites and explain to them how they have gotten the "facts" wrong. Tragic email after the jump.
---
Hi Sara,

Saw your posting "DNC Hotel Shocker: Wooden Key Cards Suck" yesterday and wanted to provide you with correct information.

As you know, yesterday (8/25) The New York Sun posted an article titled "Convention 'Greening' Goes Awry" that erroneously stated the following about the wood key cards being used at the hotel:

The plan lasted all of a few hours. By Saturday night, enough guests had reported problems getting into their rooms with the wooden cards that the front desk clerks had abandoned them and switched back to the plastic cards.

That statement is false. The hotel did not abandon the wood key cards and has continued issuing them to guests. The following is a statement from the hotel's General Manager:

"We experienced a few initial issues with the cards, but the problems have all been resolved," states Mike Ehmann, General Manager, Sheraton Denver Hotel. "Contrary to a few reports, we continue to use the sustainable cards, and plan to use them throughout the remainder of the Democratic National Convention."

We respectfully request a correction be made to the article on your site to more accurately report the news.

If you require any additional information, please don't hesitate to contact me.

Thank you,

Stefanie