In Shocking Move, Johnette Napolitano Quits Concrete DHS Blonde To Go Solo
News
July 12, 2013 10:42 AM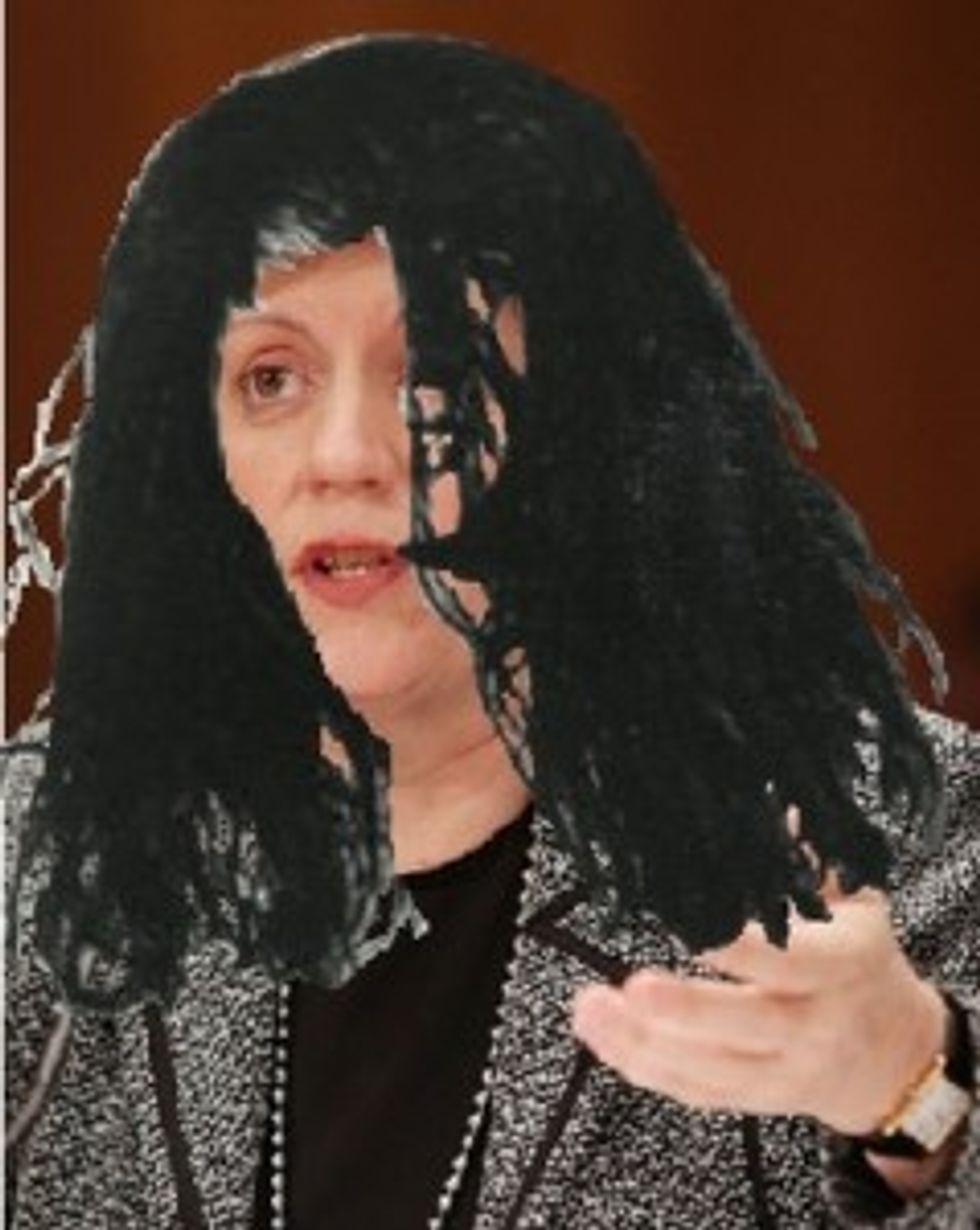 Hot on the heels of Katy Perry's super-stunna-shades announcement that she would not be running for governor of Texas again, we bring you the sad shocking news that Johnette Napolitano is quitting her gig as the frontwoman for the Department of Homeland Security and embarking on a solo college music career:
---
Janet Napolitano, the U.S. secretary of Homeland Security and former governor of Arizona, is being named as the next president of the University of California system, in an unusual choice that brings a national-level politician to a position usually held by an academic, The Times has learned. Her appointment also means the 10-campus system will be headed by a woman for the first time in its 145-year history.
Bold move, people! Artistic vision, y'all!
The move makes sense, as Napolitano really hasn't had any hits for over 20 years and you can really only cling to fame for so long before it gets sad and weird. And let's face it, Fast and Furious was an absolute DISASTER of an album, so it is probably best to try and reinvent yourself after that thing, right?
Breaking up the band never comes easy, though:
A source close to Napolitano, who asked not to be identified because he was not authorized to discuss the matter publicly, said that Napolitano deliberated for a long time after the executive search firm hired by UC quietly contacted her.

"I think she loves working for President Obama and serving the American people, but at the same time, this is a unique opportunity," he said. Napolitano knows "UC is probably the premier institution in the country. She is motivated by the fact that being a part of UC, she will be a part of educating future leaders of tomorrow and be part of a state that sets so much of the agenda nationally."
We here at Wonkette wish the very best of luck to Johnette as the move will surely give her more time to strengthen her really not all that great poetry skills, as she won't have the rigorous demands of touring and worldwide terrorist plots to distract her. Everybody needs room to breathe and grow as an artist, and Napolitano has certainly earned some me time.