India Names FLOTUS Supreme Ruler of Disco
News
November 08, 2010 04:40 PM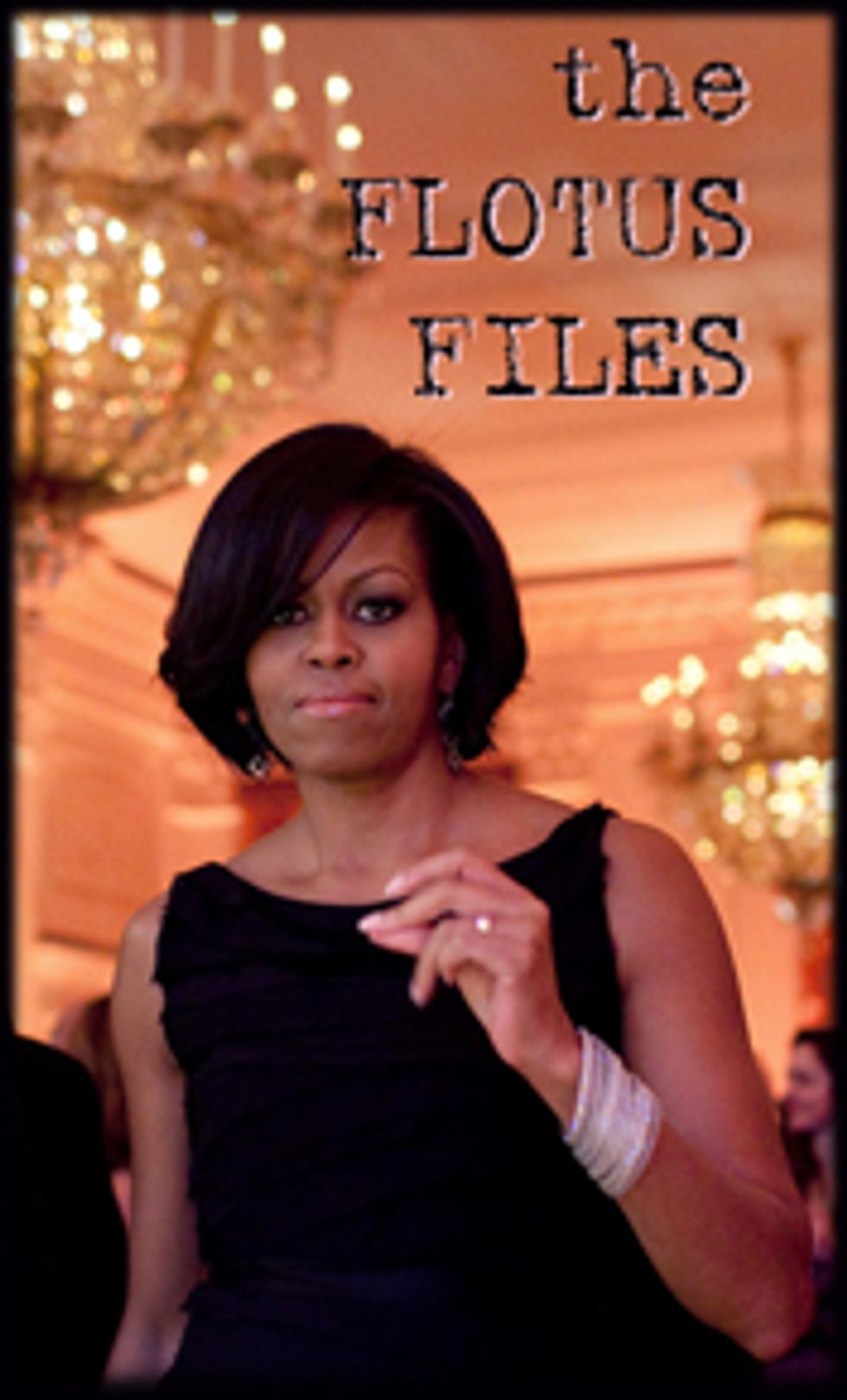 Last week, our nation endured a great and brutal teabagging, and while Honest Patriots celebrated the victory with liters of corn syrup and victory speeches, the rest of America ran to quickly abort all its babies and hang out with any and all gay Mexican friends, all the while praying that Michelle Obama could bring some reason and clarity to that dark, cold night. What America didn't know is that Michelle Obama is basicallyover, because she failed to singlehandedly win every single race in the election. Once upon a time, our FLOTUS was a "rock star" on top of the world. Now, she is a dancing queen, and on the other side of it. Jai ho!
---
Our FLOTUS left town for another fancy vacation last week, probably because she is so disgusted with everyone here. This time, she traveled to India, where she dazzled the children of Slumdog Millionaire with her dance moves.
She's sweet, though no longer all that young, and definitely not 17. But - to borrow the title of the Abba hit - Michelle Obama could well be crowned the 'dancing queen'. Twice in two days, the First Lady demonstrated in Mumbai that she could swing to desi beats with the best of them, pulling off matkas and jhatkas like a seasoned performer.

If on Saturday, Michelle enthusiastically swayed to the chartbuster 'Rang De Basanti', on Sunday she never put a step wrong while joining schoolkids of Holy Name High School in dancing to a Koli fisherfolk song. It was a stark contrast to her husband, who gamely joined in. Let's just say that the president's deft moves didn't extend to the dance floor. In fact, his White House aides were in splits.
In fact, the president cannot dance to this music, or probably any music at all. Here is that video, of our FLOTUS dropping it like it's a hot piece of naan and our president doing...something.
So our FLOTUS is now India's new Queen of Dance, and also Queen of Haircuts and Queen of Decorative Pillows. She has basically conquered India, and will probably be ruling from there from now on, from a palace in a giant vegetable garden called the Taj Michelle. [The Times of India]
Blair Burke (blairelinor@gmail.com) obsessively follows Michelle Obama's every move for "The FLOTUS Files," which appears every Monday here at your Wonkette.