Indictments For Disgraced CIA No 3 & Defense Contractor
February 13, 2007 04:25 PM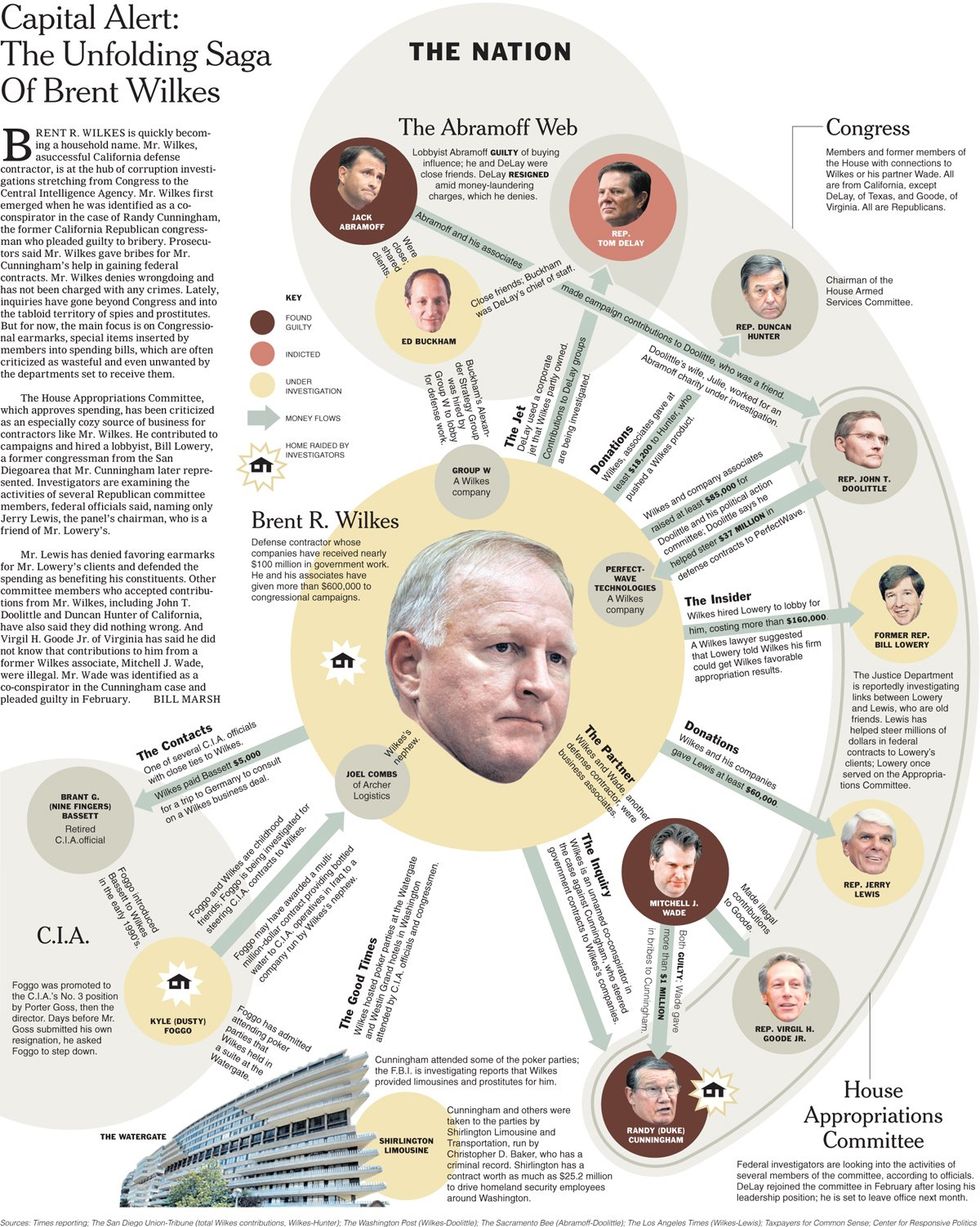 Hooray for the slow march of justice for lesser Bush Administration figures! Former No. 3 CIA boss Kyle "Slimeball" Foggo and impossibly corrupt Duke Cunningham buddy/contractor Brent Wilkes have been officially indicted for many federal crimes including conspiracy, wire fraud, and money laundering.
---
Somebody named John T. Michael was also indicted for the same evil shit -- he was a co-conspirator in Duke Cunningham's plea.
Yet so many lesser lights have yet to be indicted, despite their known involvement in the many sordid scandals that make up WatergateGate: Porter Goss, Katherine Harris, Virgil Goode, probably Judith Miller ....
BREAKING: Contractor, CIA Former #3 Indicted [TPM Muckraker]