Insane Burlesque Space Show Compensates for General NASA Fail
News
April 10, 2009 03:53 PM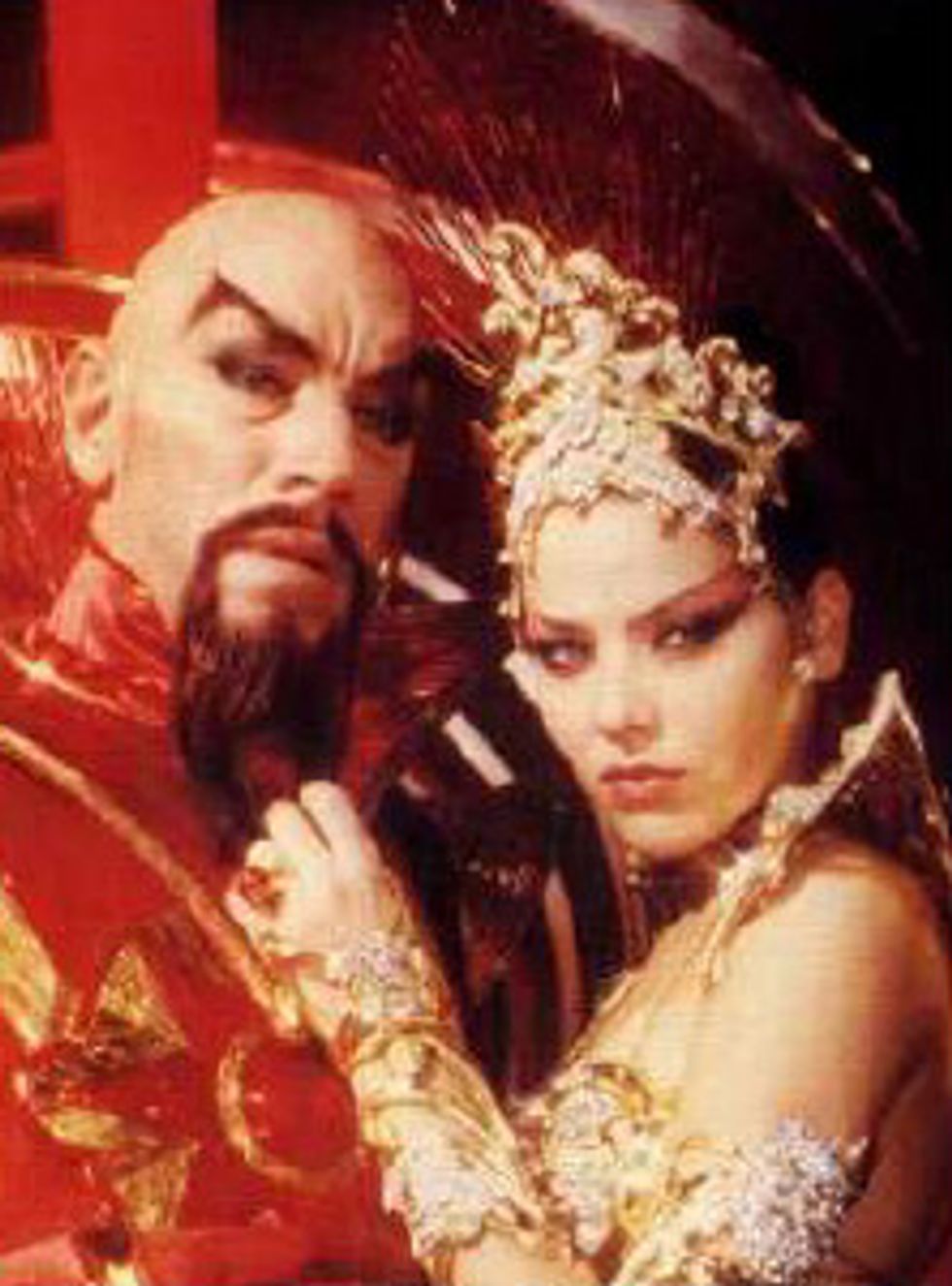 Man, the Cold War, those were the days, right? Spy satellites, moon walking, cosmonauts -- and all this, minus the constant lingering threat of nuclear annihilation, can be yours at the Out of This World Party on Saturday in the Warehouse Theater. This celebration of Soviet Yuri Gagarin, the winner of the "first human in space" race, is a victorious trifecta of space rock, burlesque entertainment and science experiments. In other words, NASA sucks.
---
So NASA failed to get an American up there before Yuri, but we won't let a little thing like that ruin our love for the science-fiction-y aspect of space. Thus, the actual "show" part of Out of This World features a multitude of burlesque performers, of both the drag and non-drag variety, defying gravity and being all Judy Jetson-sexy. After that the Atomic Mosquitoes will play "space surf rock," which will obviously involve a Theremin. Throughout the night, nearly two dozen artists will be selling works depicting rockets, aliens, and astronauts, including robot art by Steve Strawn in what is very possibly the most fantastic photo shoot EVER.
There will also be an alien egg hunt, and a mysterious "science fair," and $4 Stoli drinks, and really just way too much to name here -- it should suffice to say this will likely be the most geeked out event you wookies could ever hope to attend. OH, and you can ACTUALLY WEAR your wookie costume -- "space attire" is not only encouraged but rewarded.
Saturday at 8PM, $20 in advance, $25 at the door. [Countdown to Yuri's Night]