Happy Hours: Not Just For Booze?
News
May 19, 2009 01:01 PM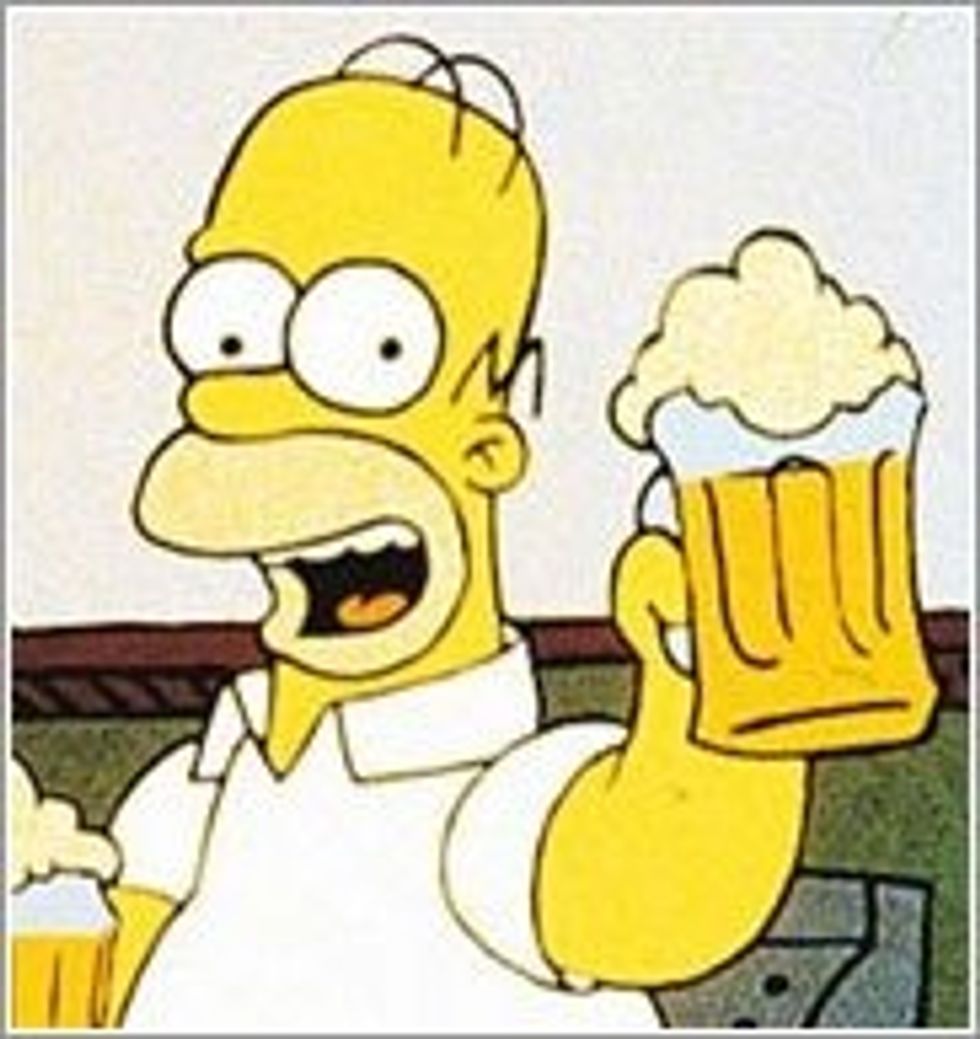 Don't worry, we're not asking anyone to reevaluate the presence of alcohol in their life, nor are we insinuating that there are better means to post-work happiness than drinking. Happy hours are essential to the DC way of life and we would never pass judgment on such a meaningful occasion.You have our word. Some grocery stores and shops, however, are noticing the pleasure DCers derive from happy hours, and are using the term to signify evening discounts on their products. Has our beloved activity been co-opted?
---
The happy hour, by definition, is a promotional discount on alcoholic beverages -- often two hours, mocking the strict control of time you have just escaped -- at a public house of intoxication. But there are other discounts to be taken advantage of, and semantics should never get in the way of a good deal:
Gifford's Ice Cream: The store offers $2 cones and cups Monday-Friday between 4PM and 6PM. The ice cream is otherwise pricey, so if you work in the area and are in need of a cheap afternoon pick me up, it's definitely worth indulging. Don't forget to ask for sprinkles; they're free! [Gifford's Ice Cream]

Whole Foods: Monday through Friday, all self-serve food bars at Whole Foods are a $1 off per pound. Between 5PM and 7PM that salad that you just have to eat because, hey, it's from Whole Foods so its got to be the healthiest thing in the entire world times twelve, is only $6.99 a pound! What-a-steal. On Tuesdays, there's a Buy One Get One Free deal on Whole Foods' pizzas. [Whole Foods]

Organic To Go: Everyone's favorite new lunch spot that replaced everyone's not so favorite old lunch spot, High Noon, offers a different discount -- half off the salad bar, a cup of soup or bakery item -- every day from 2PM-3PM. [Organic To Go]


Not every store in DC uses the term "happy hour" to describe their evening discounts and yes, some discounts do fall more into the "this foods going to expire so we might as well give it away for half price" category. But discounts are discounts, so take note that all pastries at Au Bon Pain are Half Off an hour before closing, and Old Ebbit Grill Express offers 50% off their salads after 3PM.
Gifford's Ice Cream, Organic To Go, Whole Foods Locations in Washington, DC: