It's Hard Out Here For Another White Man And The Daily Caller Is ON IT
News
December 11, 2014 08:55 AM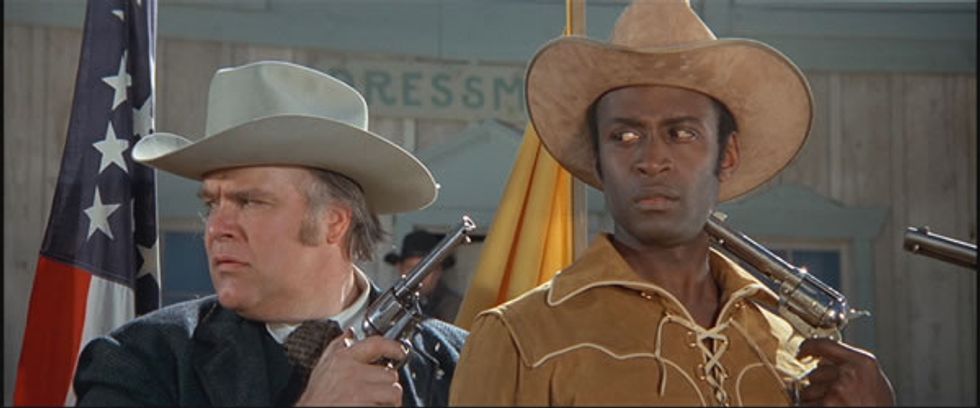 Everyone please give a warm Wonkette welcome to Evan Gahr, a whiny dipshit of a freelance reporter in D.C. Be nice, you guys, he's having a tough week being just another white man in Dolemite Obama's America.
---
A couple of months ago, Gahr heard about a paid fellowship BuzzFeed is offering to "journalists of color and other diverse backgrounds." It was, in the words of BuzzFeed editor Ben Smith, an effort "to develop a rich pipeline of investigative reporters of color – something our industry has badly failed to do." It's the sort of well-intentioned move corporations will make to increase their diversity and whatnot, to help minority candidates from less-than-prestigious backgrounds who might otherwise get overlooked when trying to break into the field of their choice.
This did not sit well with Gahr, a white guy with "a track record of nationally-recognized investigative reporting about race discrimination and sexual harassment lawsuits," an AOL email address and an impressively high-traffic blog on Blogspot, which apparently still exists. One could ask why, if he's such an experienced reporter, Gahr doesn't simply just apply for a job with BuzzFeed. We guess this way he can claim he was rejected for a reason other than being a flat-out asshole.
Maybe his plan to apply for and win the fellowship despite his handicap of being white would have been successful if he hadn't publicly announced it in a story in the New York Post, a move that can only be described as "a giant fuck you to diversity" and "spectacularly trollish." Or if he hadn't called Ben Smith himself and asked if he should visit a whole bunch of tanning salons to turn himself into a journalist of color. Hard to believe BuzzFeed saw through his ruse.
Monday Gahr received his official rejection notice. Wonkette frenemy Betsy Rothstein of the Daily Caller wrote up the reaction of this (we can't believe we're saying this) low-rent James O'Keefe imitator to his heartbreaking setback.
Asked how he feels about being rejected from the BuzzFeed diversity fellowship, Gahr told The Mirror, "It is a reminder that the only real institutional racism in this country is directed against white males by diversity fetishists like Ben Smith. I am proof that white skin privileges are a myth." […]

Gahr also cites his father's medical practice as a place where he interacted often with black patients. He said he had extensive conversations with them.
He's spoken to black people! He should write a book about what that's like.
Rothstein left one little tidbit out of her column about Gahr's application. We found this on his blog.
I decided to apply to the program anyway.  Three letters of recommendation were needed and Daily Caller media blogger Betsy Rothstein, knowing how enamored BuzzFeed editor Ben Smith is of the Daily Caller and Tucker Carlson, generously agreed to write one.
So Rothstein actually helped Gahr with his little stunt, and then had herself an easy item for her column. One would think that journalistic ethics would compel her to reveal this fact somewhere in her piece yest….Ha ha ha ha ha ha ha, Betsy Rothstein and journalistic ethics in the same sentence! Oh, we have fun. Good one, us.
Rothstein has been staking a claim to the race beat lately. Between Gahr and her column a couple of weeks ago investigating whether the Washington Post's Wesley Lowery could truly be considered black, she is really making a name for herself as the preeminent chronicler of white person racial resentment in America's wingnut media. Careful, Tucker Carlson! You turn your back and Stormfront is going to steal Betsy Rothstein away from you.
We wish the Daily Caller would hire us. The office must be so fun, and we have never worked someplace where every Friday is Casual White Sheet Friday.