It's Labor Day (In Case You Didn't Know) And Other News You Can Maybe Use
News
September 01, 2014 09:00 AM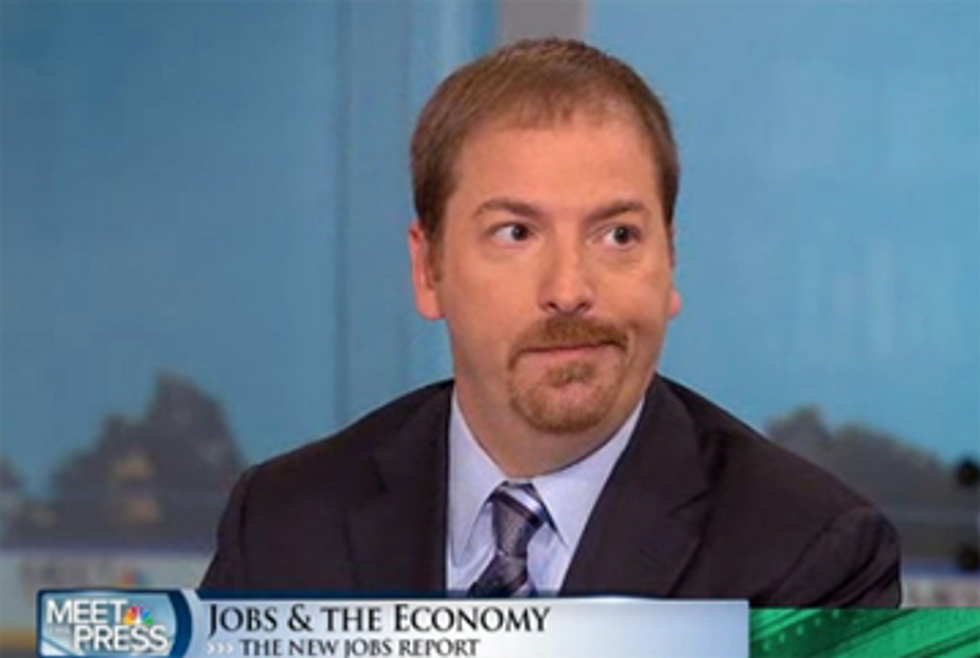 Everyone enjoy having the day off, except for those of you who don't have the day off. Also, enjoy some news.
---
Now that NBC has gotten rid of that old host of "Meet the Press" -- David something? Who can remember? -- the whole gang is real excited about Chuck Todd. Sundays are going to be so awesome now!

Well, if praying the gay away doesn't work, there's always holding your child hostage, apparently:

A British lesbian activist has flown home to safety after being held captive by her mother in the Democratic Republic of the Congo, who wanted to "fix" her sexuality.

Christina Fonthes, 27, visited her family in Kinshasa on 11 August, but they stole her passport in a bid to keep her in the country and "cure her of her gayness".

She initially managed to get to the British embassy in the city to apply for emergency travel documents but was unable to stay in the building. Fonthes then travelled to a friend's house to hide from her family but was reportedly seized by police on the way and taken back to her relatives.

Look at this jerk, and please mock accordingly:

A Florida mayor ejected one of his constituents from a City Commission meeting on Thursday because he declined to stand during the invocation and pledge to the flag at the beginning of the meeting.

Thanks to Wonkette Operative Blueb4sinrise, but we're really not sure what to say about this:

A Border Patrol agent pursuing a group of immigrants in a wooded area near the Texas-Mexico border on Friday fired several shots at an armed man who later identified himself as a militia member. [...]

The man, whose name has not been released, was wearing camouflage and carrying a long arm that was either a rifle or shotgun, [Cameron County Sheriff Omar ] Lucio said. The agent had lost the group of immigrants when he turned around and saw the man holding the weapon.

An unknown number of militia members have come to the Texas border following a surge in illegal immigration this summer.

Remember our sweet but abandoned little sister Happy Nice Time People? Here are some great stories over there you might enjoy:Painful Memories, or Learning When to Stop Watching The Simpsons

Duggars sell baby-making machine to nice Christian family for a dozen roses and a round of mini-golf

For those of you who are curious about why we are not working (except for those who are working) today:

The modern holiday is widely traced back to an organized parade in New York City in 1882. Union leaders had called for what they had labelled a "monster labor festival" on Tuesday, Sept. 5, according to Linda Stinson, a former historian for the Department of Labor (the idea for a general labor festival may have originated in Canada, which today also celebrates "Labour Day" on the first Monday in September). Initially that morning, few people showed up, and organizers worried that workers had been reluctant to surrender a day's pay to join the rally. But soon the crowds began flowing in from across the city, and by the end of the day some 10,000 people had marched in the parade and joined festivities afterward in what the press dubbed "a day of the people."
Now what are you still doing inside? Go out and burn some meat or something.