James Carville & Paul Begala Will Double-Team You
News
April 09, 2009 01:31 PM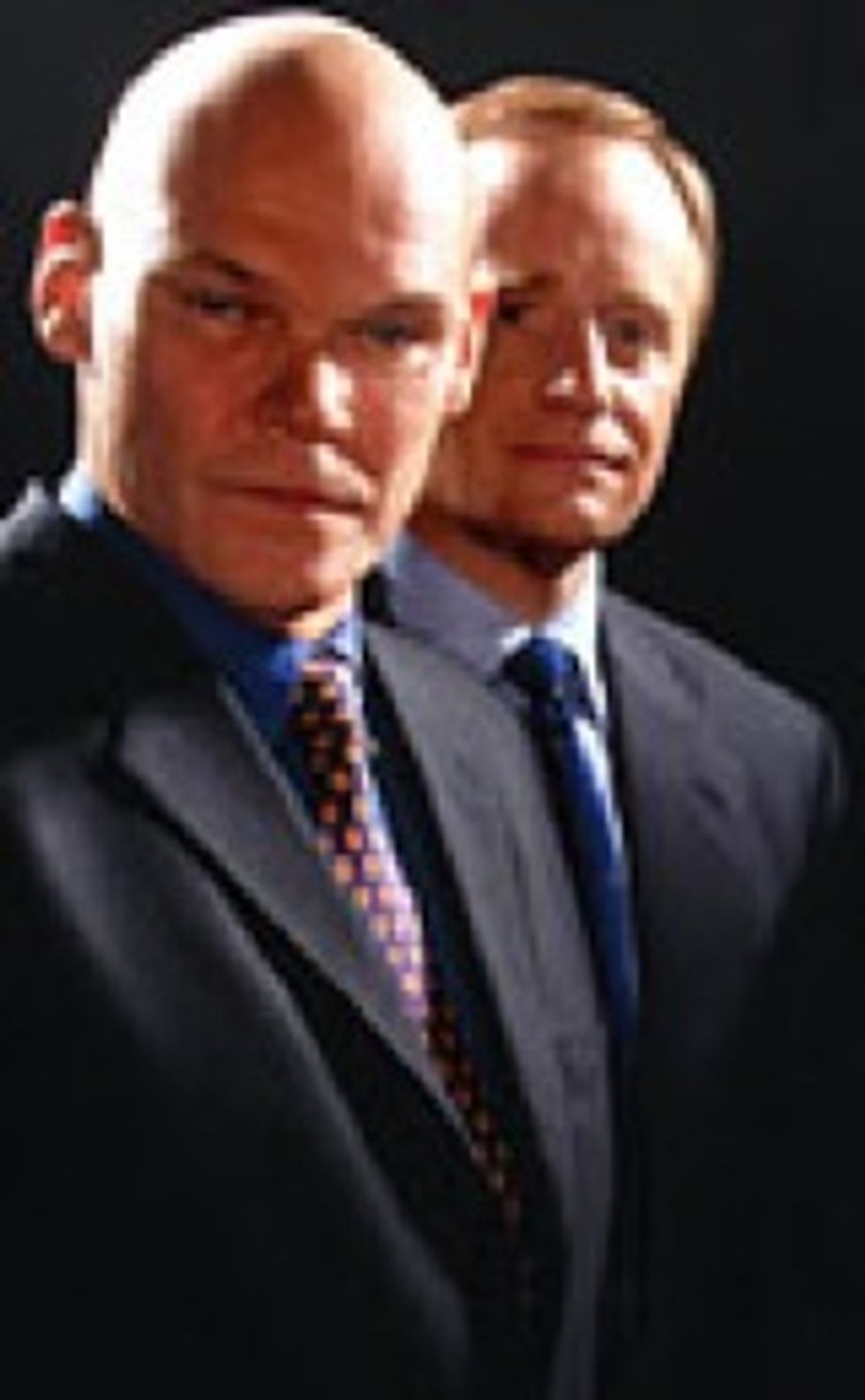 Let's see, it's ... yep, it's a day of the year, so that means another exciting "Help Hillary Pay Her Campaign Debt, With Your Money, Instead of, Say, the Clintons' Fortune" email. Today's spam comes from the "Actual Psychopathic Cajun," Mary Matalin's equally frightening spouse, James Carville. Just hit that DONATE button and fork over the cash and you may win an exciting and very sexy time with horny ex-president Bill Clinton, or an evensexier time with Carville and Paul Begala.
---
With a contribution today, one of these exclusive prizes could be yours:

Spend a day with President Clinton. Head to New York City to attend several interesting events with President Clinton followed by your own special New York City weekend.

Attend the American Idol season finale. You and a guest will watch live as the American Idol judges make their final comments and decisions on this year's most anticipated season finale!

Want to talk politics with me? How about a spending a weekend in DC. You will have lunch with me and my great friend Paul Begala. We will talk about politics, you will get to tour all the amazing sites DC has to offer and who knows what else could happen!
Emphasis added. Shudder.