Japanime-Filled Art Party Is One Cherry Blossom Event That Probably Won't Suck
News
April 10, 2009 12:05 PM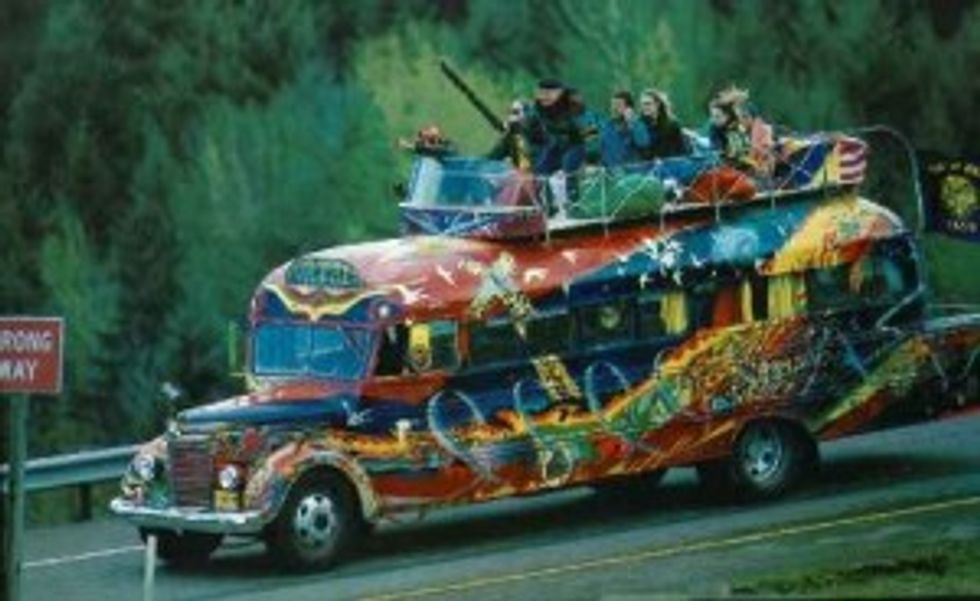 Heyo, here is a cherry blossom-sanctioned event that may actually be worth attending. The Cherry Blast provides a reassuring alternative to all the outdoorsy wholesome family-friendly activities you try so hard to avoid. For $10, you can get into some random SE warehouse filled with pretty much every medium of art your little heart could desire, plus a vague promise of "swag."
---
Organized by the Pink Line Project (the same people responsible for Hirschhorn After Dark), Cherry Blast crams electronic music, spoken word and dance performances, film from the Japanime Club and others, fashion, and Peeps (?!) all into one grand party. The sheer variety of activities suggests that it's likely to be packed, but there is pretty much no imaginable way it can be more densely populated than your standard Mall-related cherry blossom activity.
So how does one get to an empty warehouse in Anacostia, you know, alive? Free shuttles (umm, actually yellow school buses!) will run from Dupont Circle and from the Anacostia metro stop. Details about the shuttle locations and pick up times can be found here.
Tonight at 9PM to 2AM, $10. [Cherry Blast]