Jay Carney Insists That The President Wasn't Being Playfully Booed
News
June 26, 2012 02:50 PM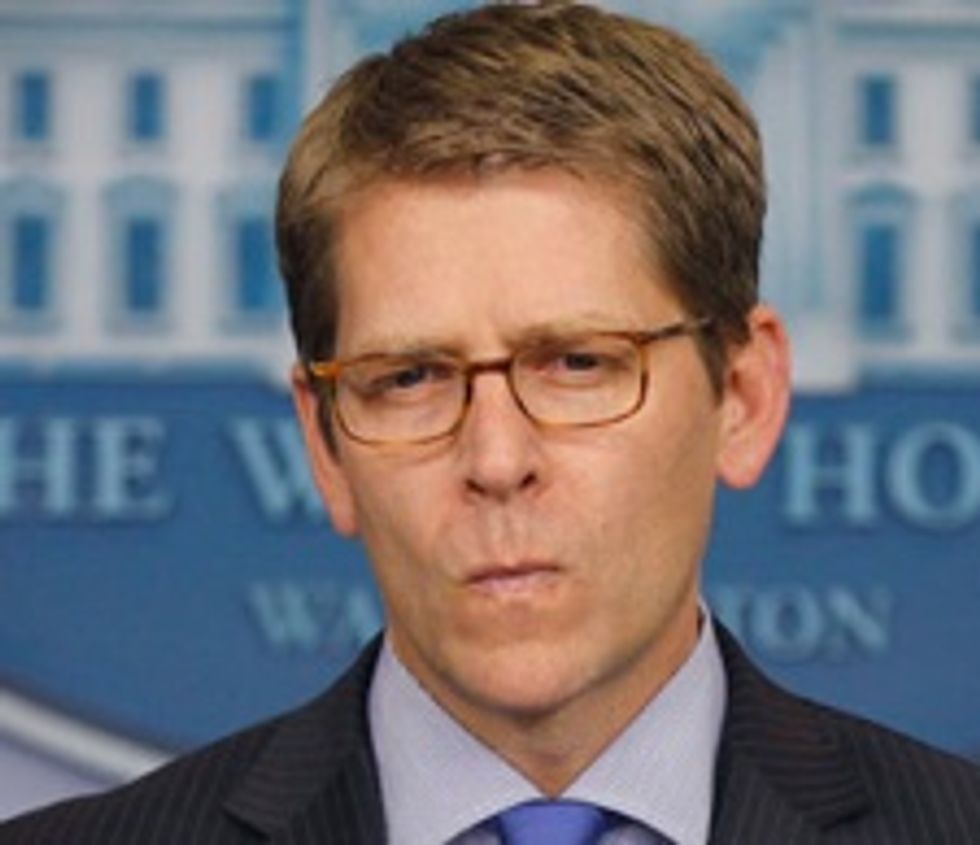 We all know that Boston sports fans are a bunch of half-literate swamp turds who make all sorts of furious, guttural moaning sounds whenever you mention the athletic teams they're supposed to like. Sowere those boos last night when, at a Boston fundraiser, Obama "thanked" the Red Sox for trading their aging third baseman Kevin Youkilis to the president's beloved Chicago White Sox? Or were they screaming "YOOOOUUUK," like cavemen? White House spokesperson Jay Carney, a notorious Masshole, insists that it was all "YOOOOUUUK," because playful boos at a high-dollar fundraiser would be the worst sort of tragedy.
---
Here's the tape! We embed, you take guesses:
It sounds like a mix of playful YOOOOUUUKs and BOOOOOs and MOOOOOOs, none of it "damaging" to the president. (Although Boston sports fans are so dumb that maybe they would stop supporting the candidate to whom they'd just given ten or twenty grand if that candidate were to joke about a recent trade of a longtime Red Sock.)
Jay Carney is furious, however:
"There has been some really silly reporting about the president's remarks regarding Kevin Youkilis last night. It is highly commendable in my view as a Red Sox Fan that the president has always refused to pander on sports. He is a White Sox fan, he owns his fandom of the White Sox . He proved that again last night, And anyone who knows Boston, knows the Red Sox and anyone who was in that room last night knows that the preponderance of people shouting in response to what the President said about Kevin Youkilis were saying 'Yoooook and not Booo' for God's sake."
FOR GOD'S SAKE. Jay Carney should play Slave 10 on Aaron Sorkin's new show.
[Buzzfeed]