Jesse Ventura Threatens/Entices Minnesotans With Possible Senate Run
June 19, 2008 02:10 PM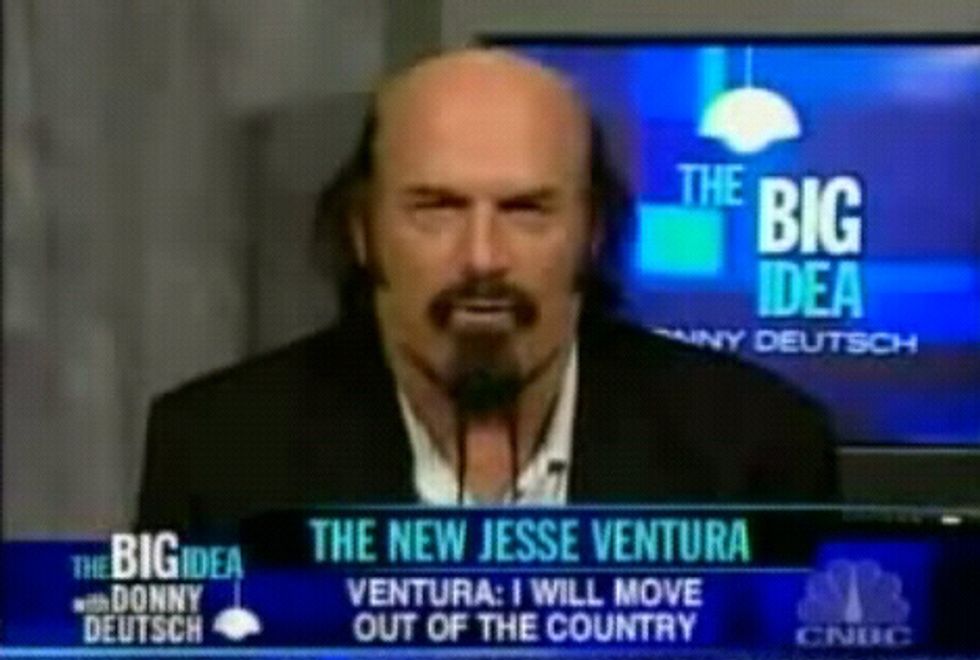 Once upon a time there was a man named Jessie "The Body" Ventura. He made money wrestling, and then he shaved his head and ran for governor of Minnesota. And he actually won! Then he made some crazy remarks about hunting and other stuff, and eventually he left office, and now he divides his time between "just chillin'" in Minnesota and surfing in Latin American war zones. And now he thinks he might enter Minnesota's upcoming Senate race, because if Al Franken can do it, anybody can.
---
According a gentleman named Dean Barkley, the dude Ventura appointed to finish the term of Paul Wellstone after he died in a plane crash, Ventura is seriously considering a Senate run. Of course, 60 percent of respondents to a recent poll said he shouldn't do it, but that won't stop this crazy guy!
After all, he would be running against Al Franken, who was funny that one time, and Norm Coleman, who is a terrible man with a sexy robot wife.
Barkley likes odds of Ventura Senate run [StarTribune.com]