Jewish Deli, Asian Style
News
July 23, 2009 12:26 PM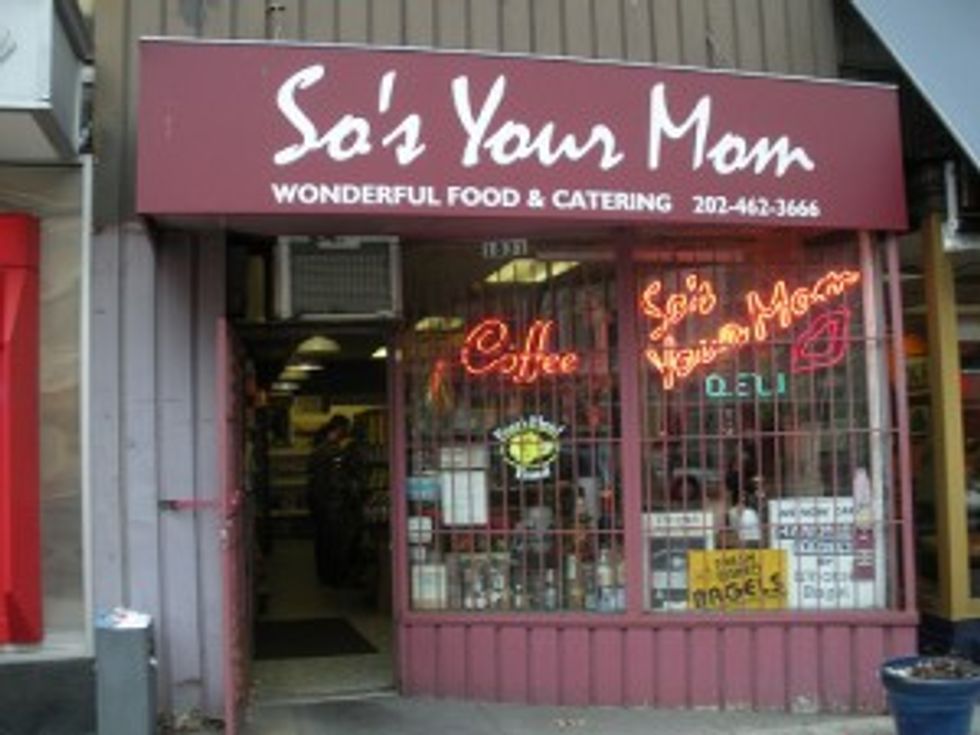 Two new bakeries are headed to the 14th and U neighborhood, and, this, according tosome, means 14th and U is the new 18th and Columbia! Who wouldn't want to be associated with crime, crowded streets, and large slices of pizza?! But if bakeries are a sign that you've made it, we thought we'd take the time to explore the best bakery (which also happens to be a deli) in Adams Morgan: So's Your Mom.
---
So's (as the neighborhood folk call it) honestly is the closest thing you will find to a good Jewish deli (think lox, corned beef, bagels, oh my!) in the District. Why Jews believe they invented the delicatessen is a question for another day, but, point is, people in DC are without good deli and is this is as close as you're gonna find.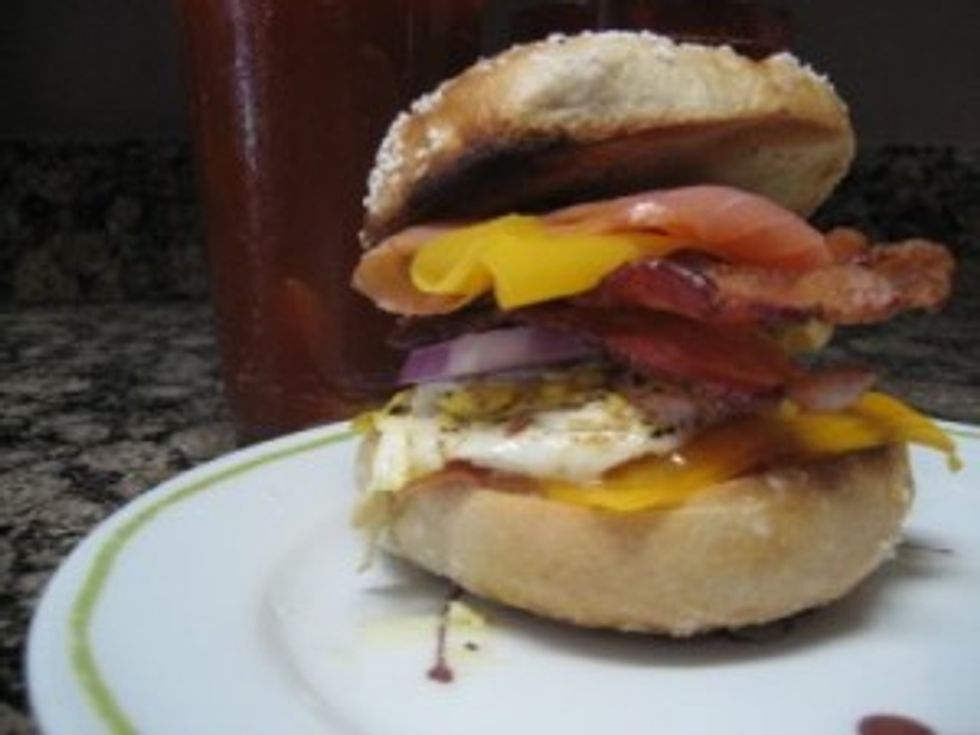 In fact, it's the only place we can think of not out in "family land" (that is, north of Cleveland Park) where you can get a dozen fresh bagels, cream cheese and lox. Yum. A cream cheese, bagel and lox sandwich is perfect for Saturday morning and is reasonable priced at only $5.95. Plus, their bagel breakfast sandwich is amazing -- it's what a McDonalds Egg McMuffin dreams of becoming when it grows up.
This Jewish/Asian/Bakery/Deli also serves a large variety of sandwiches (somewhere in the three-dozen range), as well as meats, cheeses, and various deli salads by the pound. The liver is really tasty, the Turkey Bacon Avocado on wheat toast is also a fine sandwich (avocado + bacon = good) and let's not forget they still have some commitment to their roots (be they manufactured or real) -- they've got pastrami, and corned beef and rye bread.
The display case is packed full of incredible looking (and tasting) pastries, including bear claws, muffins, Danishes, hamantaschen, rugelach and other Jewish deli staples.
Perhaps the best thing about So's is that it has a lot of unexpected, random things for sale. For instance, they sell ice cream (the kind you associate with ice cream trucks), French bread, Nutella (small and large size) and there's an entire selection of Korean hot sauces. They also sell imported gourmet items that seem out of place in a Jewish/Asian/deli/bakery in the middle of Adams Morgan, like expensive olives, Matzah (available year round), high-end sauces and tinned vegetables, and a dozen barrels of coffee beans from all over the world.
When you're at So's you kind of feel like you're hanging with the soup Nazi, only it's a nice Korean family that just wants to serve you some deli with some Korean items on the side -- as long as you pay with cash. Now they just need a seating area.
So's Your Mom, 1831 Columbia Road NW, Washington, DC 20009.