Jews and French Mimes, Jews and Mountain Goats
News
March 05, 2009 03:53 PM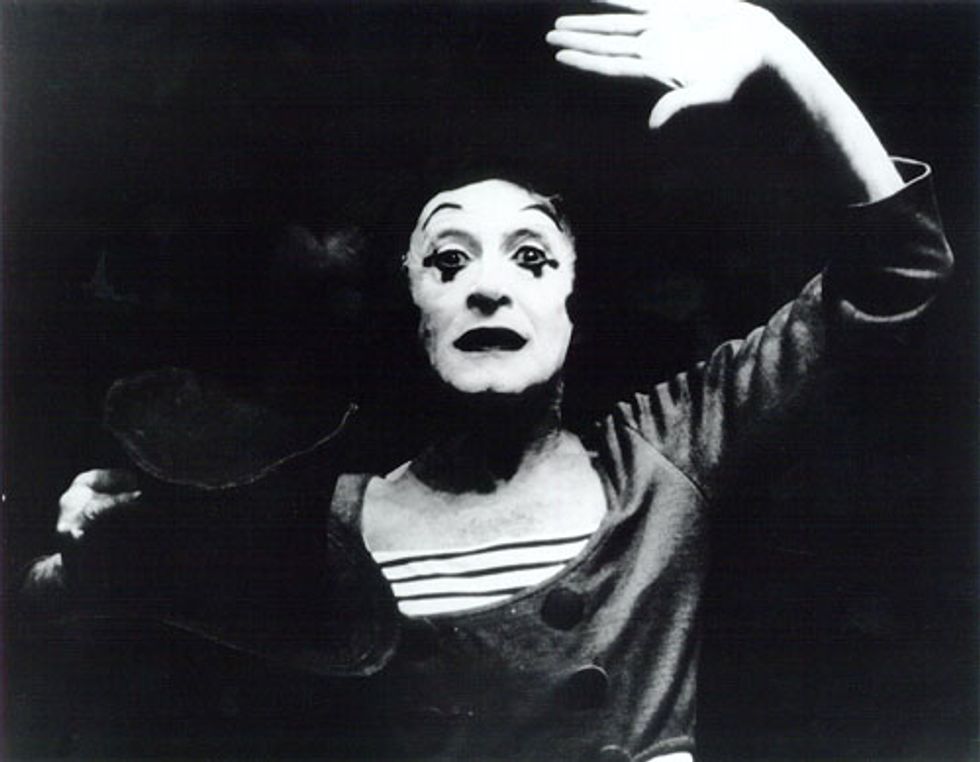 The Alliance Française is providing an opportunity to be almost grotesquely multicultural tonight. Their latest Carte Blanche Happy Hour is being held at the Sixth & I Historic Synagogue, and in honor of its venue it's also celebrating the Jewish holiday Purim. So in addition to the usual French food and DJ, there's hamantashen and a Queen Esther costume contest. Oh, and they're throwing in a French mime, because why not?
---
If your iPod has anything other than Now That's What I Call Music! remixes, you should bring it to enter in the amateur DJ contest. The winner gets two tickets to an upcoming show at the Synagogue. And SPEAKING of upcoming shows, don't forget to buy your tickets to the Mountain Goats and John Vanderslice, who are playing there on Saturday, March 21. They promise to "to get raw and draw blood," so, uh, collect your Queen Esther garb, or your band-aids, and get thee to the Synagogue!
The happy hour tonight goes from 6PM to 8PM. Admission is $12 ($14 at the door), includes one free drink, and can be purchased here.
The Mountain Goats play at 8PM on March 21. Tickets cost $18 can be bought here. [Sixth & I Historic Synagogue]