Jody Hice Cruises Into Runoff; Who Will Wonkette Make (Or Break) Next?
News
July 21, 2010 10:07 AM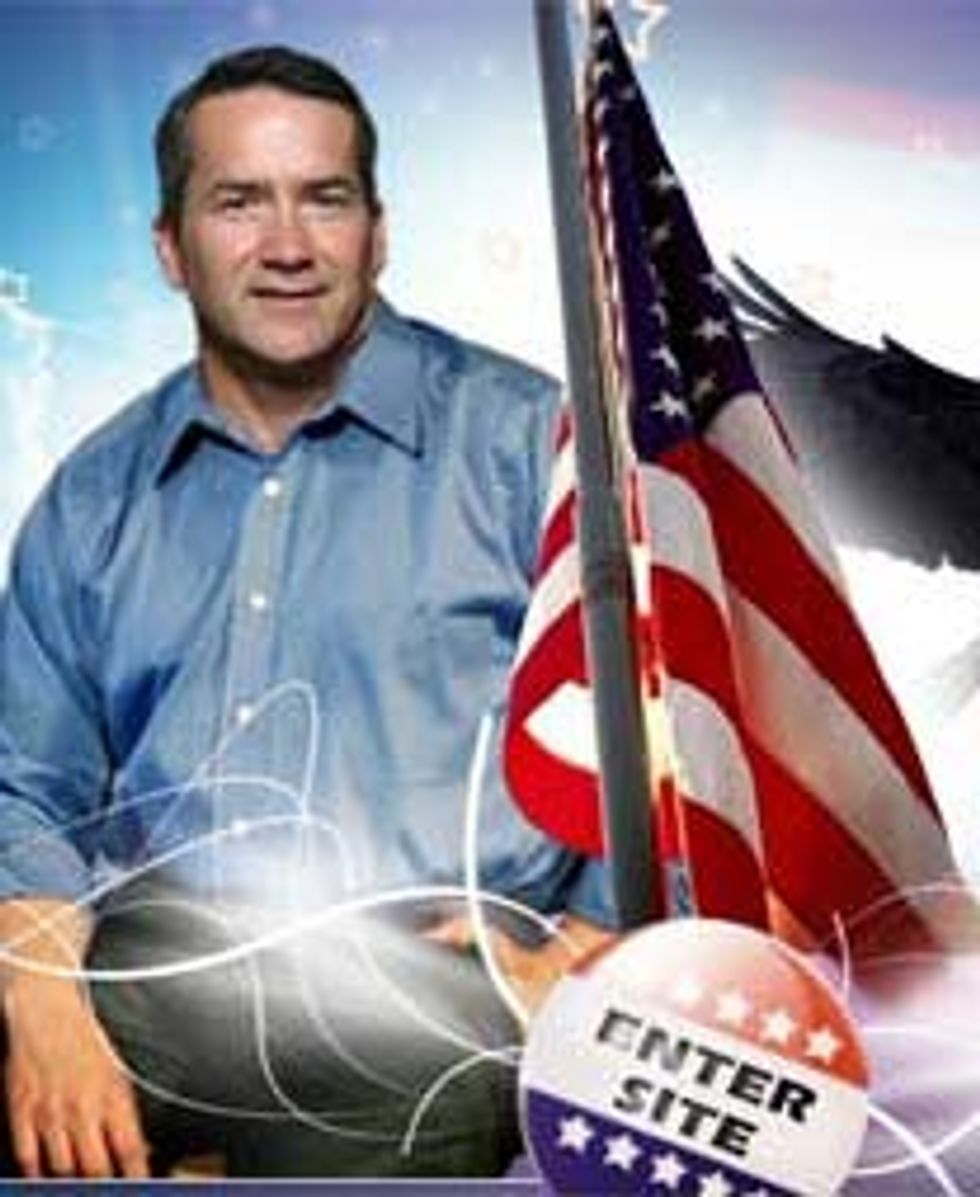 It is hard not to become drunk with power when, less than 24 hours after youissue an emergency endorsement on a whim of some Georgia nobody with a funny website, said nobody finds himself toe-to-toe in the runoff with the chief staff of the guy he's running to replace, with the Tea Party-backed supposed frontrunner home crying so much, because he lost, to Jody Hice. But we will try our hardest to remain sober with power, and use our powers only for good/hilarity. Let's find out more about the man who would be Congressman, and, if all goes well, President in 2012.
---
First, PROOF from reputable publication "the Hill" that Wonkette's endorsement upended conventional wisdom in this race:
In a surprise Tuesday, the former chief of staff to retiring Rep. John Linder (R-Ga.) finished first in a crowded Republican primary, but it wasn't enough to avoid an August runoff.

Rob Woodall won 37 percent of the vote with radio host Jody Hice coming in second at 26 percent. State Rep. Clay Cox won't even make it into the August runoff finishing third with 20 percent of the vote.

Cox was considered the frontrunner in the 7th District, though most observers thought a runoff was likely. Cox was a favorite of Tea Party groups in the state and had the backing of the state's GOP establishment including Gov. Sonny Perdue and state House Speaker David Ralston.
Ha ha, sad Tea Party maniac got beat when Tea Partiers, reading their #1 source of political news (Wonkette), saw that Jody Hice loves the hell out of the constitution, and owns a rifle.
Now this is the part where, having built Hice up, we destroy him! Hice was in the news back in 2008, when he got in trouble with the IRS. Seems our boy Jody is a preacher of some sort, on the radio and in person, and when he told his parishioners they should vote for McCain, this was a violation of some arcane law about "separation of church and state" that threatened to undo his church's tax dodge status. The Black Entertainment Network's news blog had the story, along with a snide comment about how the Revolutionary War era, which Jody loves so much, wasn't so good for black people, especially the ones who were owned by white people. Typical negative nellies, living in the past! What does Jody have to say about mixing politics and religion, as he skulks around the kitchen of his vast mansion?
That's right, fancy judge man who tries to take away Jody's tax-exempt status! You're gonna get impeached!
In other Georgia primary news, the Republican governor's nomination will also go to a runoff between some dude named Nathan Deal and and a lady named Karen Handel. Handel has been endorsed by Sarah Palin, but is in trouble with Georgia Right To Life because she supports abortion being legal in cases of rape and incest, which, seriously, Georgia, Jesus Christ. [The Hill/BET/NYT]