Joe Biden Stalked By Dachshund/Beagle Mix!
News
February 06, 2009 11:41 AM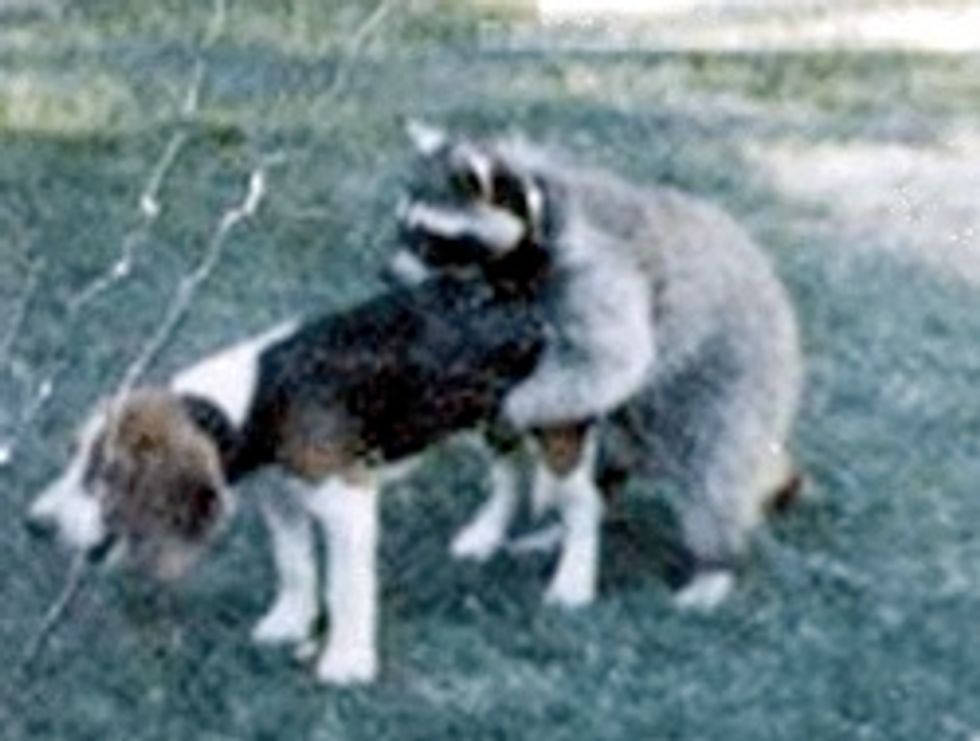 Ha ha, we get to use that fantastic photoAGAIN. Just as raccoons executed a full-scale assault on the White House, we get word that a beagle/dachshund mix is loose near Observatory Circle. What is it with our current numbers 1 and 2, and their curious wildlife-attracting powers?
---
Seriously though, jesus christ, first we have to write about child molesters and then sad little lost dogs running through ... extremely posh neighborhoods. It is a heartbreaking day here at Wonkette! But check it out: this little dog, Queenie, got rescued from a high-kill shelter, but then she ran off from her foster home, and clearly she wants to live with Joe Biden but she is too shy to approach his house. Joe Biden is a very intimidating man.
Wonketteers, you have bravely assembled before to rebuild the Republican party, win this Web site a prestigious blog award of some sort, and make David Denby cry. Now you must dispatch yourselves to Observatory Circle and rescue Queenie POST HASTE, for Democracy.