Joe Biden Would Like To Introduce Your Next Supreme Court Justice,  Judge Ketanji Brown Jackson
SCOTUS
February 25, 2022 02:03 PM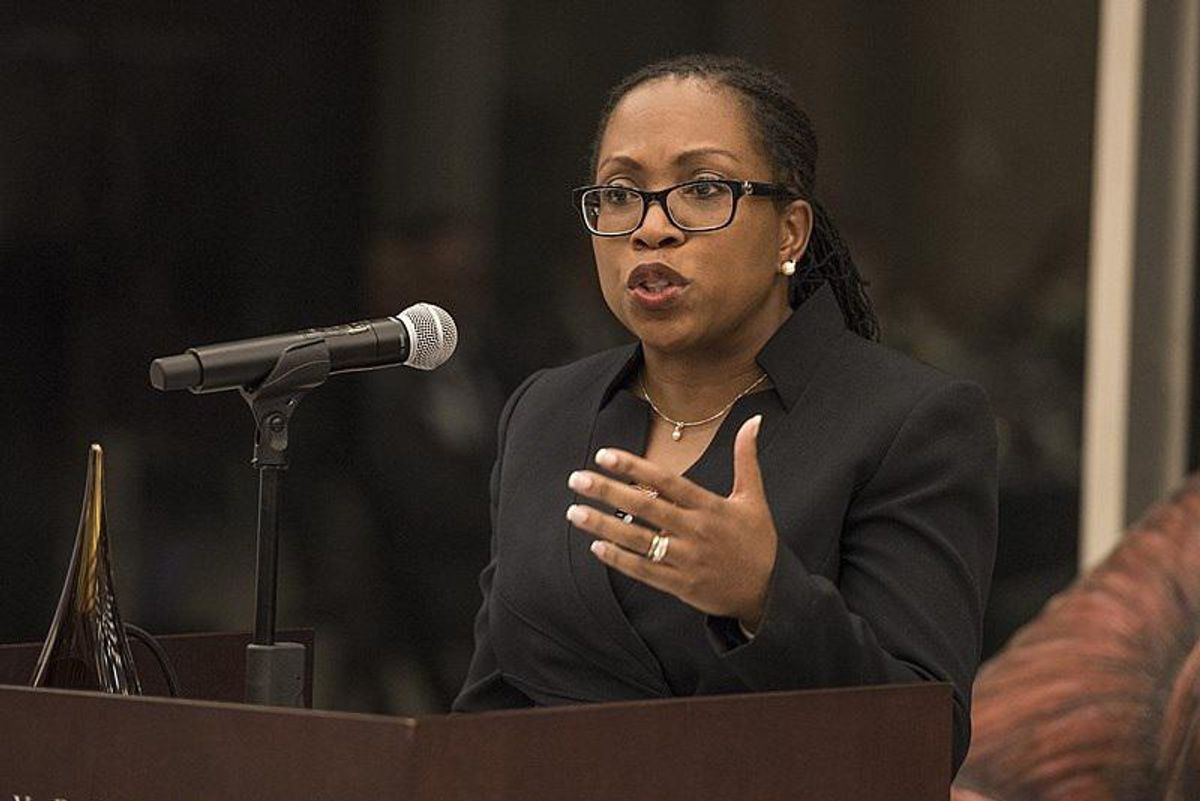 Ketanji Bown Jackson. Photo by 'Wikicago,' Creative Commons License 4.0
President Joe Biden has chosen a nominee for the Supreme Court, and as many were betting, it's Judge Ketanji Brown Jackson, who if confirmed (pretty likely) will be the first public defender and the first Black woman to serve on the Court. If you haven't read Liz's writeup of the appointment, go do that now!
Read More: Justice Ketanji Brown Jackson. We Like The Sound Of That.
And here's Joe Biden telling us about why he picked Judge Jackson to replace Justice Stephen Breyer. (Spoiler: It's because she's awesome.)

---
Yr Wonkette is funded entirely by reader donations. If you can, please give $5 or $10 a month to help us keep you in the know.
[Photo: 'Wikicago,' Creative Commons License 4.0]