Joe Lieberman Enjoys Whining To Public About Difficult Endorsements He Faces
News
May 28, 2010 04:45 PM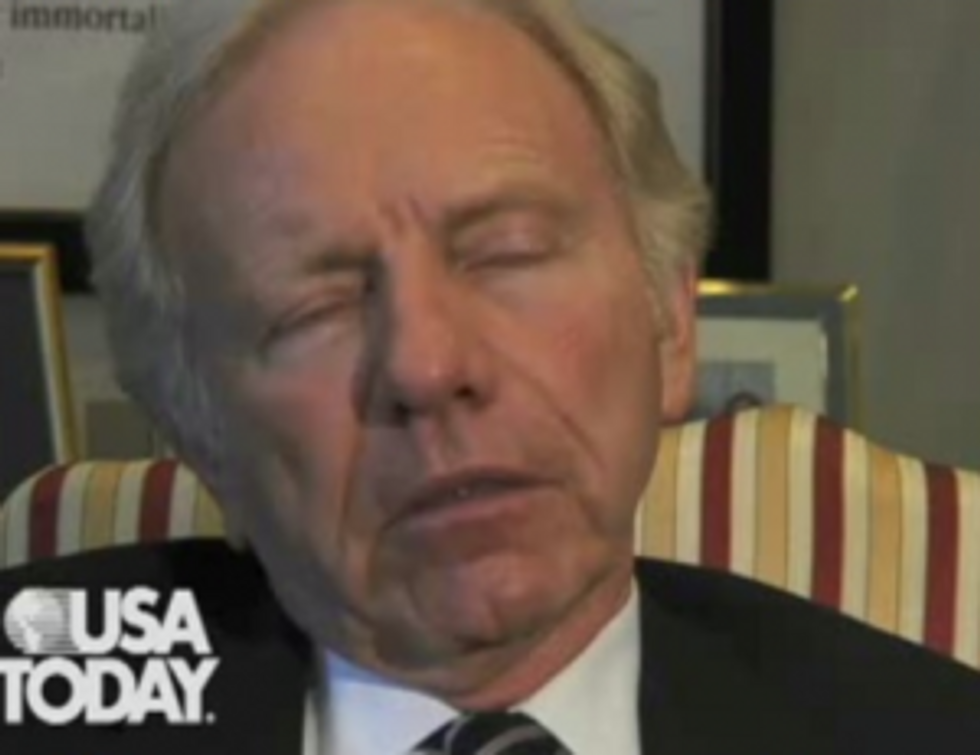 Self-centered alien turd Joe Lieberman is so happy that there's a Connecticut Senate race not involving him right now! Why? Because now he gets to be back in the spotlight over which candidate he'll endorse: Richard Blumenthal, who's a pretty good candidate (aside from his Vietnam bullshitting) as well as a member of the same Democratic party that gives Joe Lieberman power and chairmanships, or Linda McMahon, an entitled rich political-nobody who runs the most disgusting, immoral fake-athletic entertainment scam in America. It's such atough decision for Joe, and he wants to tell you how tough this decision is for him, as many times as possible.
---
Sen. Joe Lieberman (I-Conn.) said Thursday he's open to supporting Republican Linda McMahon over Democrat Richard Blumenthal in his state's Senate race, a move that would land him in hot water with Democrats back home and in Washington.

"I said I'm open," Lieberman told POLITICO. "Is it theoretically possible? Yes. I probably know Blumenthal better, but I know Linda McMahon — she was on the state board of higher education, and I met with her a couple of times in that capacity. This is the great privilege that voters of Connecticut gave me in 2006 as an independent. Wait and see."
God, he really can't get over it! He still is incapable of not reminding the public, sarcastically, about how the Daily Kos and Firedoglake bloggers rode around with Ned Lamont on his bus, in 2006, instead of Joe Lieberman's bus. And all he did was VERY VERY STRONGLY support the Iraq war, the main/only issue of the 2006 midterm elections!
Asked whether he's concerned about a backlash from the Democratic Party if he supports McMahon, he said: "I'm just saying I'm not eliminating it as a possibility." Lieberman said he was undecided on which party's candidate to support in the Connecticut gubernatorial race as well.
The worst part is that he seems to think that it will help whichever candidates he chooses to endorse.
[POLITICO]