John Sununu Knows The Real Story Behind Michelle Obama's Dress
News
September 06, 2012 12:30 PM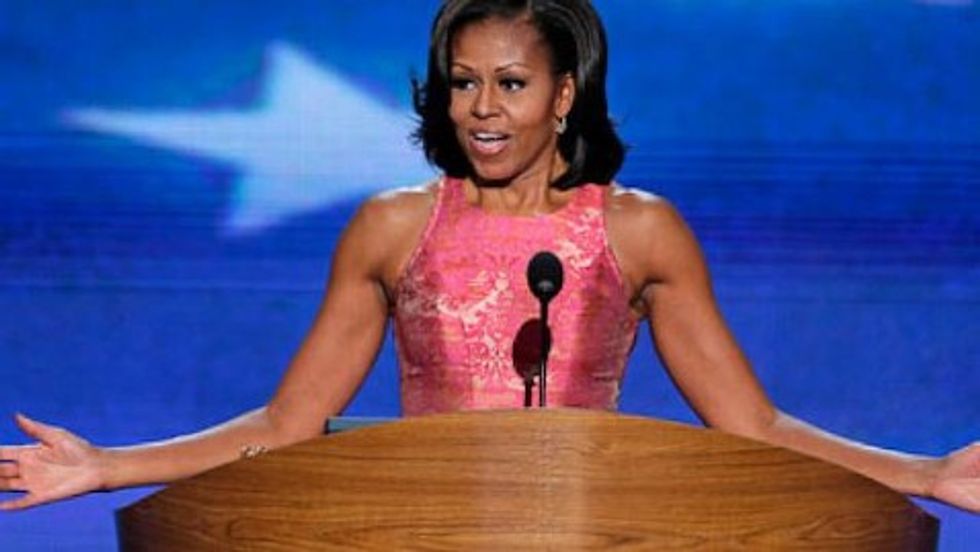 Known government-teat succubus Michelle Obama showed up to the first night of the DNC in a shiny frock, much like the shiny frocks worn by Target addicted upwardly-mobile assholes who park their Camrys like they're BMWs at your local Pier 1. (Joking, who goes to Pier 1?)
---
Allegedly, this dress cost around $400 or so. John Sununu, known fashionisto, believes that Michelle Obama is lying.
Former New Hampshire Gov. John Sununu questioned reports that the Tracey Reese dress Michelle Obama wore for her convention address Tuesday night cost $350 on a conference call with reporters Wednesday. Sununu accused the Obama campaign of peddling several lies, including the cost of the dress: "somehow I don't think that's the truth either."
Here are a bunch of Tracey Reese dresses at Nordstrom. The most expensive one on the list is $595. Everything else is $350-$450. I am presuming that John Sununu buys his light summer dresses straight from the designer herself, probably over mimosas and hyperbolic screaming at nearby objects that look like Chris Matthews, so maybe he pays more?