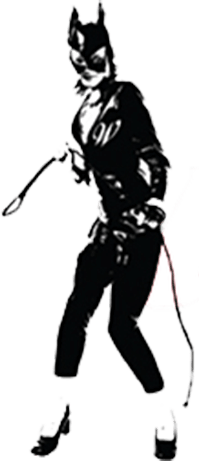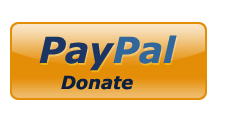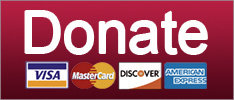 Culture
Does this mean they don't get to spend the summer at a reservation?
January 21, 2019 01:25 PM
When the story broke this weekend about the MAGA hat-wearing Covington Catholic kids showing up at the March for Forced Birth in D.C. and taunting Native American elder and veteran Nathan Phillips, we figured it'd be only a matter of time before the white kid rapid response team was called in to exonerate them.
Back in 1992, four Los Angeles police officers were acquitted on charges of excessive force in the arrest of Rodney King. The verdict appalled those of us whose sight-producing eyes viewed the video footage of the officers beating King like he was a piñata. However, the mostly white jury pointed out that they'd seen the "whole" video, which presumably ended with an off-screen director shouting, "Cut!" and handing King a check for his performance.

The "whole" video of last Friday's incident came out Sunday, and the New York Times claims it paints a "fuller and more complicated picture" of the encounter. It looks like these students won't get their trip to Be Nice to Minorities Fantasy Camp after all. It's completely unnecessary as they are probably the true victims.
Keep reading...
Show less
Russia
Trump gorges himself on cheeseburgers and pizza as his shutdown enters Day 25. Your morning news brief!
January 15, 2019 08:58 AM
Morning Wonketariat! Here's some of the things we may be talking about today.

Keep reading...
Show less
News
The FBI has been interested in Trump-Russia for a long time, and the government shutdown drags on. Your morning news brief!
January 14, 2019 09:14 AM
Morning Wonketariat! Here's some of the things we may be talking about today.

Keep reading...
Show less
Elections
Buncha bullshit about Trump's wall, but many other stories too! Your morning news brief!
January 09, 2019 09:09 AM
Morning Wonketariat! Here's some of the things we may be talking about today.
Keep reading...
Show less
News
So that's reassuring then.
January 08, 2019 02:10 PM
Mike Pence is a gross fraud. For the past two years, he has debased himself for Donald Trump, constantly sacrificing virtue to ambition like your average religious hypocrite. Trump is a demanding master, though. I think he secretly delights in forcing his vice president to explain away his constant stream of lies with shameless obfuscation.
Pence was on the "Today" show this morning with Hallie Jackson, who confronted him on Trump's most recent laughable lie that former presidents confided in him their secret, forbidden desires for WALL. This is what Trump said: "This should have been done by all of the presidents that preceded me and they all know it. Some of them have told me that we should have done it." Now here comes the veep.
JACKSON: Which former presidents told President Trump, as he said, that he should've built a wall? All their representatives have denied that that was the case.

PENCE: I know the president has said that that was his impression from previous presidents, previous administrations.
Mr. Vice President, what you "know" is that the president has lied ... again. This isn't even your normal "you rubes look pretty gullible" political lie, like whenever Paul Ryan talked about the GOP health care or tax scam bills. This is an easily disproven lie. All the living former presidents -- and even some recently dead ones -- hate Trump and would gladly tell the world he's full of shit, which is what immediately happened. Trump had to know this. He just can't help himself. He's literally compelled to lie, especially when it provides the mental comfort of a "safe space" where highly regarded people don't think he's a gibbering idiot.
Pence's defense is even worse. He says Trump was under the "impression" that previous presidents longed for a WALL. It was several paragraphs ago, so let's have a refresher: "This should have been done by all of the presidents that preceded me and they all know it. Some of them have told me that we should have done it."

See the part in bold? Trump plainly states that a conversation took place between him and more than one former president on this really dumb subject. Maybe Pence is suggesting Trump was fooled by someone doing an "impression" of previous presidents. Rich Little visited the White House and went through his whole repertoire. He's pretty convincing, especially his Obama.
PENCE: I know I've seen clips of previous presidents talking about the importance of border security.
Starting sentences with "I know" while shifting uncomfortably in his seat like he's crapped his pants is emerging as Pence's subtle "tell" that he's also lying. I should challenge him to a high-stakes poker game: "I know, Stephen, that you've just dealt me a solid hand, so I'll raise you 20 Jesus dollars." Pence is trying to shift the discussion away from Trump's obvious and pathetic lie, but instead he raises the 25th Amendment-invoking concern that Trump thinks people are speaking directly to him from the TV set. That's probably true if he's watching Sean Hannity, but the majority of the time, the TV isn't participating in conversation.
JACKSON: That's different from telling the president, though, right?

PENCE: Honestly...
Nothing he's about to say will be honest. I see his 20 Jesus dollars and raise him another 10 Marys. Pence also repeated the lie Sarah Huckabee Sanders tried to get past Chris Wallace that more terrorists are coming into the country each day than tech bros moving to Seattle.
In case there's any temptation to feel sorry for Pence, please keep in mind that this pious, anti-queer and anti-woman sleaze has lied for Trump before he was even president. During the 2016 vice presidential debate, Pence ran interference for Trump and pretended he was someone else entirely, like Karen Pence did when she suggested pushing the beds together after the family saw Aquaman.
Senator Tim Kaine shrewdly quoted the Gospel at Pence regarding his running mate: "From the fullness of the heart, the mouth speaks." Pence just looked at Kaine like he'd reminded him to empty the dishwasher. There was zero enthusiasm. I don't care who you are -- if you start throwing Kander and Ebb lyrics at me, I'm gonna at least smile, maybe hum along. I'm not saying Pence doesn't truly believe in the faith he invokes so much. I just think he believes in being vice president more. Even if it means serving as vice president for the lead antagonist in Revelation.
Follow Stephen Robinson on Twitter.
Yr Wonkette is supported ONLY by reader donations. We love you, you pay our rent!
Journamalism
January 08, 2019 01:35 PM
Mark Harris, the Baptist preacher turned Republican politician who "won" the fraud-soaked election for the US Congress in North Carolina's Ninth District, was in such a hurry to get away from local reporters that he fled a county building last night through an emergency exit, triggering a fire alarm. The state elections board refused to certify the outcome of the November race after credible allegations emerged that a skeevy contractor working for the Harris campaign had manipulated absentee ballots to throw the election to Harris over Democrat Dan McCready.
Naturally enough, when Harris showed up at the Charlotte Mecklenburg Government Center to address the Mecklenburg County Republicans last night, political reporters were keen to ask him how he was doing in his efforts to be accepted as the true winner -- just in case the answer had changed from NOT WELL. Instead, when journalism reared its ugly head, he bravely turned his tail and fled.
Keep reading...
Show less
Russia
The da Vinci Code but like for real ARE YOU KIDDING US?
January 08, 2019 12:56 PM
The saga of the greatest political conspiracy in modern history is getting weird now. Not that it wasn't weird before, but it's officially even weirder than when Michael Avenatti, Ice Cube and Qatar all ended up in the same story.
We had heard and read rumblings over the past few months about how the sale of this one painting -- the most expensive art sale ever, of an extremely rare da Vinci that might not even be a da Vinci, or if it is, it might have been painted by Leonardo's weird cousin Billy Ray da Vinci -- might be one of the keys to unlocking the whole conspiracy, but Jesus, really? A painting? Some picture of Jesus holding a bowl of fruit in one hand and flipping the camera off with the other? The fuck? (OK, that's not really what Jesus is doing in the painting.)
But Trump-Russia journalist Zev Shalev has written the narrative out in such a way that we think it's time we all pay attention. First of all, some basic facts.
The painting in question is called "What Are You Doing Up In That Tree, Jesus?" the Salvator Mundi, and it depicts Jesus with an orb in one hand and doing some kind of Jesus thing with his other hand. It's known in art circles as an homage to the Mona Lisa, which was kind of da Vinci's big break in eventually having a Teenage Mutant Ninja Turtle named after him. And as we mentioned, it was recently sold for $450 million in what was the most expensive art transaction of all time. The buyer? Mohammed bin Salman, crown prince of Saudi Arabia, because all murder-happy Muslim crown princes like to come home to a nice picture of Jesus over the mantel after a hard day of ordering journalists bone-sawed to death. He seems to have overpaid for the painting, by about $300 million. The seller? Dmitry Rybolovlev, the fertilizer oligarch, one of Putin's closest associates and a guy who's shown up in the august pages of Wonkette very recently.
Keep reading...
Show less
Crime
Today in 'People Who Should Know Better Write Stupid Shit Anyway.'
January 08, 2019 09:25 AM
Just in case anyone was under the impression that the news media were "liberal," check out the recent wad of lame stories about the supposed irony -- or even injustice!!! -- of federal prisoners being fed one half-decent meal for Christmas while their guards went without pay. OMG shocking! Outrageous! Proof that Democrats love criminals! Or maybe proof that the correctional officers' union is really good at pumping a misleading narrative to media outlets that should know better. Still, because the media are fucking lazy, we were treated to a whole bunch of seriously bad takes implying that since Donald Trump shut down the government, then by golly, we shoulda cancelled Christmas dinner in prisons, even though it was budgeted and paid for long before December.
The pure awfulness of blaming prisoners for Donald Trump's shutdown was pointed out by Atlantic journalist Vann Newkirk in a good and pissed-off thread on Twitter:
And oh, criminy they're awful. According to NBC News, prisoners ATE LIKE KINGS, YUM!
Keep reading...
Show less
News
Trump to make TV worse with prime time address, and the government shutdown gets worse. Your morning news brief!
January 08, 2019 09:07 AM
Morning Wonketariat! Here's some of the things we may be talking about today.
Keep reading...
Show less