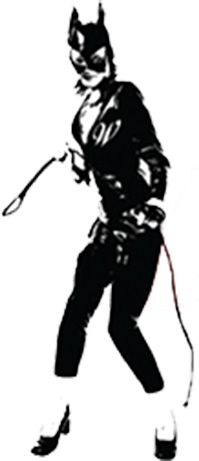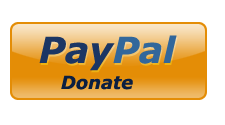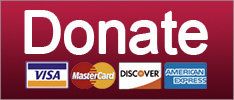 Ukraine
And there's a second hour of it tonight!
January 16, 2020 12:37 PM
WOW. We do not know what exactly we were expecting when we sat down to watch Rachel Maddow's interview with Rudy Giuliani's good old pal Lev Parnas last night, but it turned out to be not that. First of all, we might call him a chucklefuck around these parts, but he did not come across as chucklefuck! He was calm, well-spoken, thoughtful, and dare we say, he seemed credible, at least for a person currently indicted by the SDNY related to Trump and Giuliani's scheme to defraud the United States out of another free and fair election by trying to force Ukraine to investigate Joe Biden to help Donald Trump.
It was an hour-long interview (and there's a second hour tonight!) and it was just headline after headline after headline, and every single thing Parnas said needs to be investigated to determine its veracity. So take it with a grain of salt! That said, we can look at what we know -- and also the things Wonkette is pretty sure we've figured out along the way -- to see how much it lines up. Spoiler, it lines up a heck of a lot. In fact, Parnas didn't say anything that surprised us, at least not because it made us think of the situation in a new way. Our jaw was on the floor for a full hour more because we were sitting there going, "JUST LIKE WE FUCKING SAID!"
The interview paints Donald Trump as a person who knew exactly what was going on, because he was directing it all from the top. It also implicates Mike Pence, who, according to Parnas, was tasked to do Trump's dirty work pressuring Ukraine to announce fake investigations into Joe Biden starting a long time ago. And regarding that pressure, Parnas says that going all the way back before Volodymyr Zelenskyy was elected in a landslide on an anti-corruption platform, getting that Biden investigation announcement was the only motivation for every single thing they did.
Oh yeah, and Attorney General Bill Barr needs to call his lawyer.
Before we jump into clips from the show, though, one of the most interesting parts to us happened at the end, as Maddow handed off to Lawrence O'Donnell for the 10 p.m. hour and he asked the question on so many people's minds, which is why the hell is Lev Parnas doing this? Why is he going on Maddow and spilling? How does this help him or his case? Maddow said the feeling she got from talking to Parnas is that by him coming clean and spilling everything he knows, it keeps him "safer" than if he didn't, because if his secrets were still his secrets, we guess it'd be a lot easier to dispose of him and them. It's kinda sick that we're talking about this in the United States of America, but this is a scandal partially financed by a Ukrainian billionaire the FBI has assessed to be BFFs with the Russian mob, so, we guess we understand what he is saying.
Feminininism
Scrub up, we're going in.
January 10, 2020 04:18 PM
The Harvey Weinstein rape trial started this week in a Manhattan court room where he is being charged with two counts of rape, two counts of predatory sexual assault, and one count of criminal sex act. While opening statements won't start until January 22, this week brought us the beginning of jury selection, along with a whole bunch of drama surrounding it.
Because I've already planned on going to Lush this evening and buying some products with which to take a very long and hot bath, here is a round-up of everything that's gone on this week with all of that!
Right Wing Extremism
A duck? A tea kettle? A pair of shoes?
January 10, 2020 01:32 PM
Peter Brimelow, the founder of the anti-immigrant hate site VDARE.com, is suing The New York Times for $5 million, claiming that they libeled him by calling him an "open white nationalist" in an article about Congressman Steve King's history of racism published last year.
According to the suit filed Thursday in US District Court for the Southern District of New York, after Brimelow wrote a letter complaining about the characterization, the paper performed a "stealth edit," changing "open white nationalist" to simply "white nationalist." The paper then hyperlinked the phrase "white nationalist" to the Southern Poverty Law Center on Brimelow, citing many of the obscenely racist things he has said in his time.
Brimelow's issue with this is threefold. He doesn't like the Southern Poverty Law Center; The Times refused to print his letters "challenging" the initial description; and he would prefer to be called a "civic nationalist" on account of how he thinks that sounds better.
"We stand by the story and will vigorously defend," Times spokeswoman Eileen Murphy told Politico.
2020 democratic primary
Remember the famous Emma Goldman quote: Stop dancing, you're embarrassing the revolution.
January 09, 2020 04:50 PM
Sorry guys, but Elizabeth Warren is flip-flopping and being inauthentic again. For one thing, we heard Goody Warren has been dancing, the internet told us.
There is even video evidence!
You are free to click around the bad parts of the internet and witness people saying it is disrespectful for Elizabeth Warren to dance while Donald Trump is bombing Iran or that she is being fake or that she is being "cringe," or you can just skip to Cory Booker's response to it, which is *chef's kiss*.

And that is officially all the time we've got for that shit.
In other news, Warren has just released videos and interviews with both Elle AND ALSO Cosmo, a day apart, like OK, PICK ONE MAGAZINE, FLIP-FLOPPER!

sex crimes
If convicted, he faces up to 28 years in prison.
January 07, 2020 11:33 AM
It's becoming more and more apparent (we hope) that one way or another Harvey Weinstein will be going to prison for sexual assault. He's facing trial this week in a Manhattan court, and just yesterday was charged with two separate instances of rape and sexual assault in Los Angeles.
On Monday, Los Angeles County District Attorney Jackie Lacey announced that Weinstein was being charged with raping one woman and sexually assaulting another there, over a two day period in 2013. Weinstein is being charged with "one felony count each of forcible rape, forcible oral copulation, sexual penetration by use of force and sexual battery by restraint."
If convicted, Weinstein could serve up to 28 years in prison.
WARBLOGGING
It's the Sunday show rundown!
January 06, 2020 09:14 AM
Secretary of State Mike Pompeo was on every one of the Sunday shows this week doing his best "Colin Powell WMD" sales pitch to the American people (except for the whole not having decades of goodwill or reputation to squander) after the targeted killing of Maj. Gen. Qassim Suleimani, the head of the Islamic Revolutionary Guard Corps' Quds Force. The killing was roughly equivalent to assassinating VP Mike Pence and Defense Secretary Esper with a soupçon of added CIA Director, so Pompeo is now trying to reassure us that we have nothing to worry about.
On CNN's "State of The Union," Pompeo began by having to answer why Trump, in one of his McDonald's constipation-induced Tweetstorms, is threatening to commit war crimes:
News
Your weekly escape from all that other stuff.
January 05, 2020 02:30 PM
As an only child, I can't speak on the matter with any authority, but I have a feeling the photo up top may very succinctly summarize the relationship between a whole lot of younger and older siblings.
LET'S GO FOR A RIDE!
Okay.
ALSO I WILL SIT ON YOU!!!
Sigh.
Whole bunch of nice things for you today!
Feminininism
Fetch the smelling salts.
January 03, 2020 05:10 PM
Back in the year of our lord 2009, a young lady named Carrie Prejean wanted to be Miss USA. During the pageant, the then-Miss California USA was asked by Perez Hilton whether or not same-sex marriage should be legal in all 50 states. She answered:
Well, I think it's great that Americans are able to choose one way or the other. We live in a land where you can choose same-sex marriage or opposite marriage. And, you know what, in my country, in my family, I think that, I believe that marriage should be between a man and a woman, no offense to anybody out there. But that's how I was raised and I believe that it should be between a man and a woman.
As you may recall, of course, most Americans in 2009 were not, in fact, living "in a land where [they could] choose same-sex marriage or opposite marriage." They didn't have that choice, on account of it being illegal in most states.
Prejean did not win Miss USA and, according to her and the conservative pundits at the time, this was because her "traditional beliefs" were held against her. Instead, she was the first-runner-up, a title she lost after partially nude photographs of her surfaced, along with the revelation of the existence of a sex tape. Ms. Prejean has maintained that she actually also lost that title on account of backlash against her traditional values.
One of the conservative pundits defending Prejean was Courtney Friel, a personal friend of the beauty queen as well as an occasional fill-in-host on Fox & Friends.
Journamalism
Open up the libel laws, uh huh uh huh!
December 31, 2019 05:00 PM
There's been a funny thing going on in the ol' U-S-A. Conservatives are really really really concerned about "free speech," because of how Antifa keeps murdering them with "concrete milkshakes" every time they try to throw a white power party, but don't worry, they got better. (Antifa has yet to actually murder any conservatives with the wholly fictional concrete milkshakes, but it's like when your husband is mean to you in your dream, you still get to be mad at him about it.)
But at the same time, conservatives are really really really NOT concerned about "free speech" when people say or tweet mean things that are absolutely protected First Amendment "opinion" and absolutely protected First Amendment "satire" going way back through many Supreme Court cases. Like, this shit is some settled-ass case law -- far more than your dumb "everyone gets a gun," which only goes back as far as 2008's Heller decision, and even Antonin Scalia said that didn't actually mean that you can have a fucking rocket launcher.
And that's why Devin Nunes sued a cow.