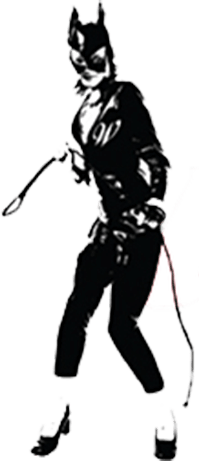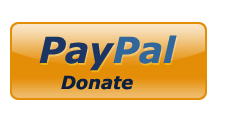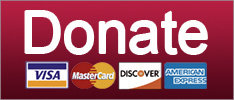 News
Like last time, they swear this will never happen again.
Facebook has a problem. On top of being a repository for ugly baby pictures, racist uncles, and a testing ground for Russian brainwashing, it is hemorrhaging users, has a slumping stock price, AND 2020 candidates are accusing it of operating a monopoly on social media. Then there's the FTC investigation, the DOJ's Cambridge Analytica investigation, and now federal prosecutors are investigating Facebook's secret trading of user data. Oh, and our notes say something ... hhmm ... Oh, Mark Zuckerberg might have lied to Congress. Oops.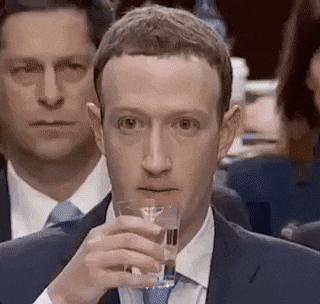 The latest case Zuck seems to have caught appears related to a story the Times broke back in December, right around the time we were all busy being righteously pissed about Trump's baby jails and the looming government shutdown. The story is pretty simple: In order to rapidly grow its user base, Facebook traded access to its database of 2.2 BILLION users to phone companies, search engines, and other media platforms. Businesses got access to Facebook's treasure trove of shitposts and drunken selfies in exchange for letting Mark Zuckerberg wrap his tentacles around everything in the digital toilet we call the 21st Century. Per the Times from last December ...

Every corporate partner that integrated Facebook data into its online products helped drive the platform's expansion, bringing in new users, spurring them to spend more time on Facebook and driving up advertising revenue. At the same time, Facebook got critical data back from its partners. The partnerships were so important that decisions about forming them were vetted at high levels, sometimes by Mr. Zuckerberg and Sheryl Sandberg, the chief operating officer, Facebook officials said. While many of the partnerships were announced publicly, the details of the sharing arrangements typically were confidential.
Facebook couldn't exactly tell anyone they were essentially selling access to user data, nor could they straight-up sell user data like credit card companies without starting a riot. Instead, Facebook built a switchboard thingy to turn certain data points ("capabilities") on and off. Capabilities ranged from being able to read email addresses and view user feeds in real time, all the way up to reading, writing and deleting private messages. Apple struck a deal to give it overriding access to contact numbers and calendars, even if you opted out, and worked with Facebook to hide its snooping. Microsoft's Bing got access to religious affiliations from user profiles. Yandex, the Russian version of Google, even had a sweetheart deal to scrape user data through 2017, which they then shared with the Kremlin.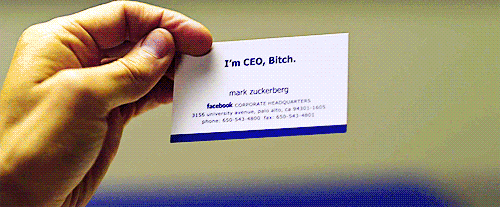 You may be wondering, "HOW IN THE HAMSTER DANCE IS THAT LEGAL?" The good news is that it's not, but Facebook did it anyway. Since 2011, Facebook has been bound by a consent decree with the FTC that says it has to keep user data private. It's OK if an app needs specific data to work, like your email address or profile access, as long as the app asks permission. But some hooded cyborgs inside Facebook found this really harshed Facebook's global domination vibe. Facebook's brass began to see their data sharing agreements as "partnerships" that fell into a legal grey area. The data sharing partners weren't bound to the same privacy rules, and nobody at Facebook bothered to check what capabilities their partners were using. And now we know why Facebook was SO SURPRISED when Cambridge Analytica was caught sucking up massive amounts of data for the Trump campaign.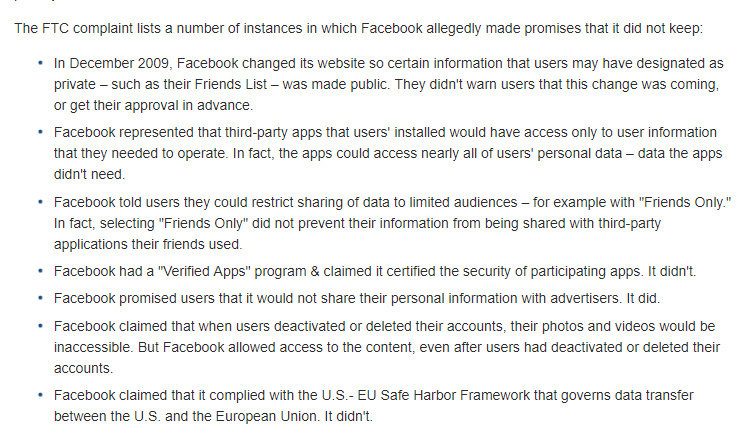 Fun Fact: If Facebook is found to have violated the consent decree it faces a $40,000 fine per use per day for each user. Since these violations could span years, the fines could be in the billions, if not trillions of dollars. Mind you, the FTC is supposed to audit Facebook's compliance with the consent decree, but it doesn't have enough staff thanks to Republican budget cuts. Instead, they farm that out to a third-party. One of these audits happened while Cambridge Analytica was busy hoovering up your drunk rants about HER EMAILS. Obviously the audit didn't find anything. ¯\_(ツ)_/¯

All this leads to a very interesting pickle for Mark Zuckerberg. Most of these data sharing agreements went away after people found out the Russians were scraping Facebook for the Trump campaign, but not all of them! Since some of these partnerships were still in place in the summer of 2018, it also raises questions as to whether Mark Zuckerberg lied to Congress last April when he said, "Every single time that you share something on Facebook or one of our services, right there is a control in line where you control who you want to share with," (see pages 49 and 50) or if the company lied when, two months later, it finally responded with bullshit answers to the 43 different questions Zuckerberg dodged in order to keep from perjuring himself. IF he lied, we're sure he's sorry.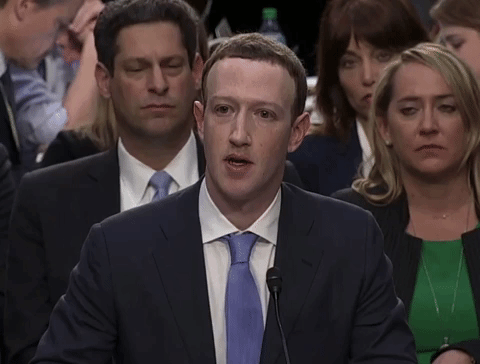 Wonkette is ad-free and reader supported, and we need money for a spreadsheet of Facebook's ALLEGED crimes!

News
Trump's bigass budget, the horse race for 2020, and Erik Prince miiiight have lied to congress. Your morning news brief!
Morning Wonketariat! Here's some of the things we may be talking about today.
Keep reading...
Show less
Culture
We are telling you to CLICK on a David Brooks article? We just don't know anymore.
David Brooks is for reparations now? He IS? We ... go ahead and CLICK.
Nearly five years ago I read Ta-Nehisi Coates's Atlantic article "The Case for Reparations," with mild disagreement. All sorts of practical objections leapt to mind. What about the recent African immigrants? What about the poor whites who have nothing of what you would call privilege? Do we pay Oprah and LeBron?
But I have had so many experiences over the past year — sitting, for example, with an elderly black woman in South Carolina shaking in rage because the kids in her neighborhood face greater challenges than she did growing up in 1953 — that suggest we are at another moment of make-or-break racial reckoning.


Back never, our eyeballs clearly need fixing.
sex crimes
'Assassinated and Buried Alive' but somehow he's still here...
We, your wonderful saviors at Wonkette, have been cancelling R. Kelly for nearly a year now, as we have chronicled the trials and tribulations this "God-fearing" crooner has endured at the hands of Lucifer. Oh Satan, why hast thou forsaken thine own favored son? For some, the recent assassination of R. Kelly is a much needed change for our culture; for R. Kelly, it is all some amazingly indecipherable plot to steal his joy, set him up, and trick starry eyed young ingenues into believing that the lying Devil is in fact, R. Kelly himself. Will he ever receive justice? In order to restore the world to its proper order, R. Kelly took his crazy ass to sit for an interview with Gayle King (who is NOT Robin Roberts, okay Jesse Waters?) so he could defend himself. It was all supposed to clear his name, and prove to the all the haters and the lying vicious whooores that Daddy Kelly don't lock no girls up in closets and chains, and also, that the youngest of ladies love strange ass orgies with midlife-crisis-having misanthropes. Seems legit.
The full interview won't be out until Friday (my b-day, awesome gift, Jesus, you shouldn't have, really) but lucky for us, R. Kelly is so damn crazy, the few minutes of clips they have released so far gives us PLENTY of insight into this ... situation.
Keep reading...
Show less
Right Wing Extremism
Identity Evropa chat logs were released by the media collective Unicorn Riot.
On Wednesday, the media collective Unicorn Riot leaked several hundred thousand chat logs from the Identity Evropa Discord server, giving the world a nauseating glimpse into the secret online world of white supremacists. Evropa Discord is best known for tactics like posting creepy racist posters around campuses and attempting to infiltrate college Republican groups, the military, and the GOP itself.
The release contains more than 770,000 messages exchanged by group members, all of which have been helpfully compiled into a searchable database.
Notably, Identity Evropa also helped to organize the Unite The Right rally in Charlottesville, and you may recall the unfortunate time that the group's current leader, Patrick Casey, appeared on the Today Show in order to have quick chat about their sartorial choices and plans to infiltrate college campuses.
Founded in 2016 by convicted armed robber Nathan Damigo, Identity Evropa is a white supremacist/white separatist group that aims to act as a fifth column, pushing right-wing conservatives to embrace white separatist ideology with the intended goal of making America a 90% white country. Which, you know, is not happening. People of color are not going to just magically disappear or all move to different countries, along with allllllllll of the white people who don't want shit to do with groups like Identity Evropa just so these spoiled twerps can have their special homeland. They are more than welcome to leave if they want to, though I doubt any other country would want them either.
But that doesn't mean they're not going to try.
Keep reading...
Show less
News
Trump's stonewalling and screaming, Republicans are squirming, and a lovely tribute for Rep. John Dingell. Your morning news brief!
Morning Wonketariat! Here's some of the things we may be talking about today.
Keep reading...
Show less
Elections
He should moonlight as a motivational speaker.
New York Times columnist David Brooks has an opinion about Medicare for All. It's not a good or even all that interesting an opinion, but he's going to share it with us anyway.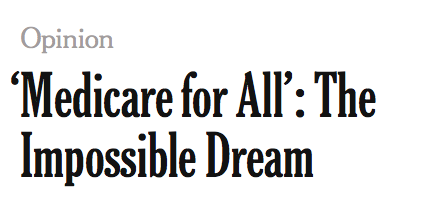 See? Medicare for All is impossible. Health care expert and political genius David Brooks said so. We can all give up now and move on to more important matters, like carefully considering the feelings and bruised egos of bigots. Brooks also dismisses Medicare for All as just a big dream, like the one we often have where the New York Times hires decent columnists.
Brooks is a rich guy with reliable access to health care, but that doesn't mean he has no skin in this game. Maybe one of the valets at his club died from a preventable illness. It's not as though Brooks thinks universal coverage is a bad idea. His buddies in Britain and Canada, after all, all swear by their single-payer systems. He just doesn't understand how you could possibly make that work in the United States. And if Brooks -- a card-carrying white man -- can't figure it out, how on earth could Elizabeth Warren or Kamala Harris?
Keep reading...
Show less
Blacktacular
It's your Sunday Show Rundown!
Let's begin today's Sunday show roundup with National Security Adviser and least favorite Bolton (after Michael and Ramsey), John. Trump's NSA appeared on CNN's "State of The Union," proclaiming the "unquestionable success" of the second Trump/Kim summit, even though no deal was reached and Trump was humiliated. Jake Tapper asked Bolton about Trump's statements regarding Otto Warmbier, the American college student who was sent home in a coma from North Korea and died shortly after being returned to the US; Trump said at a press conference that Kim Jong Un denied knowing anything about Warmbier, and so case closed. Trump stated, "He tells me that he didn't know about it, and I will take him at his word. Those prisons are rough. They're rough places, and bad things happen. But I don't believe he knew about it."
TAPPER: He's going to take Kim Jong-un at his word that he didn't know about it. The Warmbier family put out a statement. They disagree. They say Kim Jong-un is responsible. Are they wrong?

BOLTON: Look, the president made it very clear he considers what happened to Otto Warmbier an act of brutality that's completely unacceptable to the American side. I have heard him before the summit itself, before the press conference, talk about how deeply he cared about Otto Warmbier and his family. The fact is, the best thing North Korea could do right now would be to give us a full accounting of what happened and who was responsible for it.
That's quite a change or non-commitment for Bolton. Especially when, shortly after Otto Warmbier's death, Bolton was basically egging on a full scale regime change in North Korea.

Keep reading...
Show less
News
Trump's humps a flag, Bernie's back, and Fox News is calling from INSIDE the White House. Your morning news brief!
Morning Wonketariat! Here's some of the things we may be talking about today.
Keep reading...
Show less