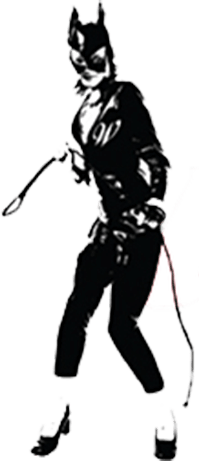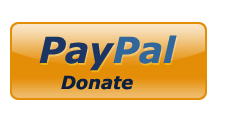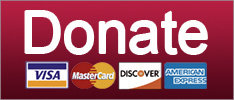 2020 presidential election
Could we just repeal Trump's whole presidency?
At campaign events in Michigan this week, Kamala Harris has called for a complete repeal of the Republicans' $1.5 trillion Big Fat Tax Cuts for Rich Fuckwads so they can be replaced by a tax plan that would actually cut taxes for lower and middle income taxpayers instead. Following an appearance in Detroit Monday evening, Harris clarified that by repealing it, she meant "Get rid of the whole thing," which sure sounds like a repeal all right!
While Harris has been talking "repeal and replace" since at least last fall, before she even declared her candidacy, Bloomberg Politics is for some reason treating Harris's position as something new and bold. Glad they caught up!
Her campaign spokesman Ian Sams said she'd seek to replace the law with her proposed LIFT Act, a nearly $3 trillion refundable tax cut focused on middle income earners.

Harris's stance goes further than most Democrats, who have called for repealing parts of the 2017 law that grants steep tax breaks for corporations and upper earners, as well as restoring the full state and local tax deduction, which was limited to $10,000.
Of course, there is also this sober tut-tutting:
Getting rid of the entire law would also mean repealing the doubling of the standard deduction and higher child tax credit, which benefit middle-class Americans. While the law as a whole is unpopular, those provisions poll well.
Well, yes, but replacing those provisions with the LIFT tax refunds -- which we outlined when Harris proposed them in the Senate last fall -- would mean a far better overall tax deal for middle and low-income taxpayers. But yes, it would be a bit of a change, and it goes without saying that Republicans will campaign on how getting a much better deal would really be bad for you, just as they've argued that Medicare for All would make us give up our beloved too-expensive private health insurance, if we have it at all.
Keep reading...
Show less
Russia
A primer on how to end Trump's presidency!
Hello, America, it's me, Hillary Clinton, the one who FUCKING TOLD Y'ALL'S ASSES APPROXIMATELY ONE MILLION TIMES, DID YOU NEED ME TO MAKE VISUAL AIDS? That is how Hillary Clinton could have started her new surprise op-ed in the Washington Post if she were willing to be a total dick in public like a common Wonkette. As it is, that's not how she started her op-ed about what we should do in response to the truly appalling Mueller Report on Criminal-In-Chief Donald Trump:

Our election was corrupted, our democracy assaulted, our sovereignty and security violated. This is the definitive conclusion of special counsel Robert S. Mueller III's report. It documents a serious crime against the American people.
A SERIOUS CRIME AGAINST THE AMERICAN PEOPLE? Yes, even the ones in Buttfuck, Kentuckystan, who worship Trump as their lord and savior.
But what should we do? Investigations? Impeachment? Should we just have an ice cream party and then investigate Hillary Clinton some more, because it was fun the first 48,000 times? She says this is a false choice, and doesn't even include the possibility of investigating herself, because she's shifty like that.
Keep reading...
Show less
©2018 by Commie Girl Industries, Inc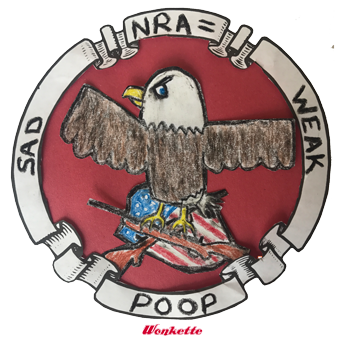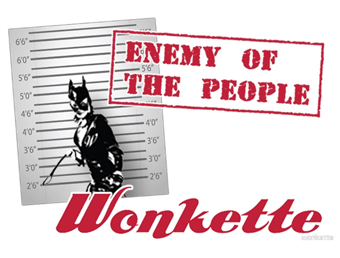 This Is Not An Ad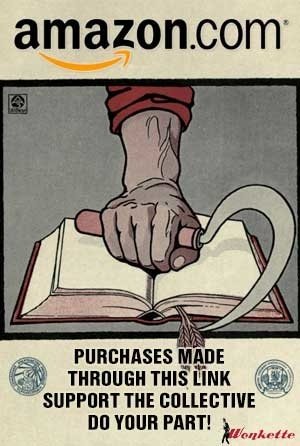 Privacy