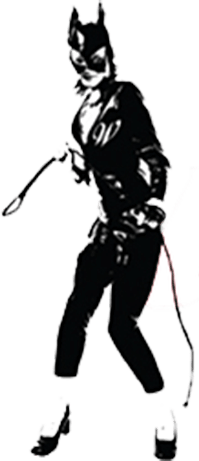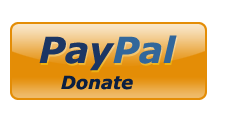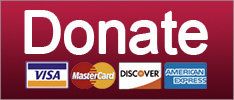 Russia
TV people, it's time to stop booking this dipshit.
December 02, 2019 01:55 PM
It's easy to dismiss Louisiana GOP Senator John Kennedy.
He comes across like some redneck swamp thing that shows up with unclear intentions and starts talking batshit to you while you're pumping gas at the first exit after you hit Louisiana, before you hit the bridge across Lake Pontchartrain into New Orleans. You look around for the van from which he escaped, but there is no van. You hope your friend is done buying cigarettes inside the station very soon, so you can escape the mysterious bumbling redneck swamp creature who smells of Skoal, cousin marriage, and a lifetime of regret, allegedly.
Surely this is not some Kremlin-affiliated asset with a master plan, besides of course the master plan he's been drawing up to get the pretty lady at Cracker Barrel to give him seconds on cheese grits! OR IS IT?
But yet there Kennedy was on Sunday's episode of "Stop Ruffilin' My Beard!" with host Chuck Todd, spreading Russian propaganda about imaginary Ukrainian election interference that he's been told repeatedly is Russian propaganda, that Fiona Hill said is Russian propaganda, and that the US intelligence community briefed senators is Russian propaganda.
Keep reading...
Show less
Hot Mess
This post is staying here till I can't stomach it a second longer. Scroll down for new ones!
November 06, 2019 12:25 PM
Hey, remember last night, when I freaked out at you guys? Probably not, because I only left the comment up for about five minutes before I deleted it, too embarrassed at my WHINE and WHAAH and OUTBURST and PETULANCE and WAAH SOME MORE. But it was long enough for like 50 people to feel bad at the sulky shouty lady having a breakdown and SEND HER MONEY, for WONKETTE and LOVE. So thank you, 50 people, I will get to your thank you notes later, after ALL THE NEWS IN THE WORLD.
So let's talk about why I am having breakdowns, what we need, what I'm doing right, what I'm doing wrong, what I'm going to continue doing wrong because I can't help it, and what YOU need to do, because CITIZENSHIP.
First: I can't help hiring new people, all the time, like constantly. If I waited to do this until I had the money in the bank, we would never hire the people! And we neeeeed the people. Two more full-time staffers will allow our writers to take their time on SOME posts, SOMETIMES, like PROFESSIONALS; it'll allow us to have news for you in the morning instead of oh is it TEN THIRTY ALREADY AND I HAVE TO KILL EVAN NOW? Do you want me to kill Evan? OF COURSE YOU DON'T. Also, my therapist says I am impulsive and he is correct. But if my "impulsive" is limited to "hiring people you love and giving them fully funded healthcare so Elizabeth Warren can bone us," I'd say that "impulsive" is GOOD! :D
We'll be able to focus on all the things we're good at, and maybe SOME FUCKING DAY one of us will do a podcast, gross, ugh, how do you even listen to people YAMMERING ALL OF THE TIME. (Can you tell I don't have a "commute" or go to "gym"?)
Second: No, I'm not doing premium content for subscribers; everyone is equal at the Wonkette, and no animal is more equal than others. Second part B: I don't think ads are going to work. I had a brief vision of this ONE AD solving our problems and me not having to beg and whine at you, and ... it just won't. Not just because some of you mewled about that ONE AD which I'd WARNED YOU WAS COMING after TWO AD-FREE YEARS, and it HURT MY FEELINGS and MADE ME YELL AT YOU ... this is not a good apology.
Keep reading...
Show less