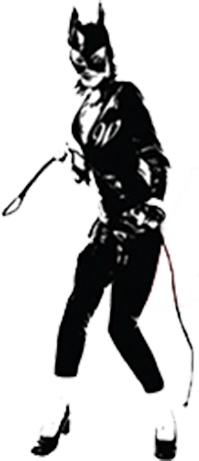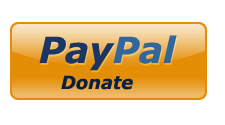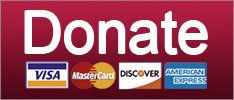 Immigrants
We're going to need a Truth Commission when this is all over.
February 17, 2020 11:22 AM
In an attempt to prevent immigrant kids from getting asylum, the government is going through notes taken in counseling sessions and picking out items that can be used against the kids, even though the counselors assured the kids the sessions would be confidential. What's worse, the practice may be technically legal, although obviously it's unethical as fuck. The government insists it's absolutely necessary to protect America, because when some kids discuss the traumas that led them to seek asylum in the US, they also say things that can be used to suggest they're dangerous thugs who might kill us all.
In the Washington Post, Hannah Dreier focuses on the ordeal of one young Honduran asylum-seeker, Kevin Euceda, who lived through hell and escaped an MS-13 group that wanted him to kill someone to prove his loyalty to the gang. In 2017, he crossed the Rio Grande with his older sister; she was 18, so was quickly deported. But Kevin, then 17, was placed in a youth shelter that contracted with the Office of Refugee Resettlement, which is responsible for housing minor immigrants until they're placed with sponsors (or, increasingly, until they're old enough to deport). By law, all detained kids are required to see a counselor within 72 hours of coming into the ORR system, under the 1997 settlement meant to protect detained kids. Haha, joke's on you, Kevin: Under Trump, those sessions were no longer confidential, although the counselor — a recent graduate doing work toward her professional license — didn't know her notes would be turned over to ICE, either.
Impeachment
It's your Sunday show rundown!
February 03, 2020 11:05 AM
After the Republican-held Senate decided to vote against allowing new witnesses at the Senate impeachment trial of Donnie Trump, it was time for Republicans to go into two modes: Justification and Gloating.
On NBC's "Meet The Press," Tennessee Senator Lamar Alexander went the excuse/justification route to explain why he's letting Trump's crime train keep rolling.
ALEXANDER: Well, I mean, if you have eight witnesses who say someone left the scene of an accident, why do you need nine? I mean, the question for me was: Do I need more evidence to conclude that the president did what he did? And I concluded no. So, I voted we don't --

TODD: What do you believe he did?

ALEXANDER: What --

TODD: What do you believe he did?

ALEXANDER: What I believe he did, one, was that he called the president of Ukraine and asked him to become involved in investigating Joe Biden, who was --

TODD: You believe his wrongdoing began there, not before --

ALEXANDER: Yeah, but he --

TODD: Not before?

ALEXANDER: I don't know about that. But he admitted that. The president admitted that. He released a transcript, he said it on television. The second thing was, at least in part, he delayed the military and other assistance to Ukraine in order to encourage that investigation. Those are the two things he did. I think he shouldn't have done it. I think it was wrong. Inappropriate was the way I'd say -- improper, crossing the line. And then the only question left is who decides what to do about that.

TODD: Well, who decides what to do about that?

ALEXANDER: The people. The people is my conclusion.
So Alexander believes we don't need more witnesses because Trump really did crimes. The part where Alexander loses everyone is in "letting the people decide" while abdicating the responsibility thrust upon ALL elected officials to represent the people. This line of thinking also always conveniently forgets that the reason Trump is finally being held accountable is THE PEOPLE voting to do that in 2018! The fact the Senate is doing an impeachment trial is the will of the people, Alexander!
But Lamar Alexander tried one more excuse just in case after Chuck Todd called him out:
News
She's got a plan for that!
January 31, 2020 02:31 PM
Clare Malone chatted with Stacey Abrams last November for FiveThirtyEight's "When Women Run" project. The interview dropped Friday and the BIG SCOOP is that the immensely talented and brilliant Abrams, who came within a few poll taxes of defeating Brian Kemp in the Georgia governor's race, is actively planning to run for president. This ain't breaking news, y'all. I know women aren't supposed to seriously pursue powerful positions unless their husbands, fathers, or Victorian-era guardians grant them permission first, but c'mon, who isn't running for president these days? It's like a political Olympics where all that's required to participate is bringing your own track shoes or ice skates. Abrams should be president now, but we'll have to restrain our inner Veruca Salts and wait a couple decades.
News
Yes, that is a real clickbait headline. (The answer is "mayonnaise." Not gonna find out.)
January 31, 2020 08:30 AM
Journamalism
Rick Wilson is not a liberal.
January 28, 2020 02:24 PM
Rick Wilson is a Republican. Not only is he a Republican, he is a Republican who pretty much invented the whole "Reverend Wright scandal." You know, the thing where they did a commercial showing Reverend Jeremiah Wright saying a bunch of very obviously true things and then Obama had to apologize for having gone to his church in Chicago? That was him. He made that commercial. He later said he made that commercial with the end goal of "scaring the living shit" out of white people in Pennsylvania and Ohio.
He is also a Never Trumper who is now very popular among the subset of cable news bookers who think the real problem with Donald Trump is the fact that he is tacky, and would have no real problem with anything he's done if he were just classier about it.
This Never Trumper status lends itself well to CNN appearances, like this one from Saturday in which he, Don Lemon and Wajahat Ali discuss Mike Pompeo's demand that an NPR reporter find Ukraine on a map. This led to Wilson doing a bit about Trump not being able to "find Ukraine on a map if you had the letter 'U' and a picture of an actual, physical crane next to it," which quickly devolved into him making a bunch of jokes about how Trump supporters think maps and reading are for the elites.
Journamalism
January 28, 2020 10:31 AM
Secretary of State Mike Pompeo's spitebitching at mean reporters who ask him questions found a new outlet yesterday. A correspondent for National Public Radio was scratched from the list of reporters allowed to fly on Pompeo's plane for a trip to eastern Europe, including a stop in Ukraine. That follows Pompeo's fuckbomb-laced tirade at NPR's Mary Louise Kelly, who upset him last week by asking why he hadn't defended former US ambassador Marie Yovanovich from Rudy Giuliani's smear campaign.
The retaliation against Kelly actually splattered all over a completely different reporter, Michele Kelemen, a diplomatic correspondent with NPR for like 20 years. But she probably would have asked unfair, reality-based questions, too. Presumably, now that the State Department has barred Kelemen, no members of the remaining press pool traveling with Pompeo to Ukraine will ask nosy questions about his involvement in the administration's Ukrainian fucktussle. Tip to reporters still going on the trip: Bring your own oxygen mask and possibly a parachute.
Hey, remember that time when Barack Obama was a dangerous tyrant when he didn't include Fox one time in a round of appearances on network Sunday shows? Even worse, he endangered press freedom by dismissing the network as having a "talk radio format." Thank goodness those days are over.
Journamalism
Lying shitsack lies, is shitsack.
January 27, 2020 10:55 AM
After he had a hissy fit and yelled the fuck-word at NPR reporter Mary Louise Kelly Friday, because she asked him questions about Ukraine, Secretary of State Mike Pompeo issued a bullshit statement claiming Kelly had lied to him twice, and also that she was dumb and stupid and an unhinged Trump-hater made of pure evil. To the surprise of nobody, the Washington Post yesterday published emails between Kelly and Pompeo's press aide which show Pompeo was the actual liar. Imagine that!
Pompeo was very very upset, because after he'd avoided giving any clear answers on how the administration would "stop" Iran from getting a nuclear weapon, Kelly then asked him questions about his failure to support then-US Ambassador to Ukraine Marie Yovanovich, and he had to avoid answering those questions, too.

News
It's your Sunday show rundown!
January 27, 2020 10:09 AM
We begin today's Sunday show roundup with Republican Senator James Lankford of Oklahoma. Making appearances on both CNN's "State of The Union" and ABC's "This Week," Lankford did his best to be a one-man version of the "See No Evil, Hear No Evil, Speak No Evil" monkey.
On CNN, Lankford pretended to be offended that Adam Schiff referred to a report that Trump had threatened senators if they didn't stand with him while simultaneously "seeing no evil" by ignoring Trump's C-level gangster threats towards Schiff when pointed out to him. (We covered it here.) On ABC, Lankford decided to go with "hear no evil" as he told George Stephanopoulos why we shouldn't see new witnesses -- like saying that the House "rushed" impeachment by not waiting on courts to decide subpoenas. Stephanopoulos wasn't having it.
Ukraine
Ladies and gentlemen, your Trump administration.
January 25, 2020 02:23 PM
Breaking! Achtung! Secretary of State Mike Pompeo is a hot sack of garbage! Okay, that's not really news. But really, this weekend Pompeo has outdone himself.
It started yesterday when NPR's Mary Louise Kelly, who has been a national security reporter for 20 years, sat down for an interview with Pompeo at the State Department. The Secretary blurped nonsense for several minutes about how the US withdrawal from the nuclear deal, which caused Iran to restart its uranium enrichment program, is actually a sign of Trump's rousing success in stopping that country from getting nukes.
KELLY: My question, again: How do you stop Iran from getting a nuclear weapon?

SECRETARY POMPEO: We'll stop them.

KELLY: How?

SECRETARY POMPEO: We'll stop them.

KELLY: Sanctions?

SECRETARY POMPEO: We'll stop them. The president made very clear – the opening sentence in his remarks said that we will never permit Iran to have a nuclear weapon. The coalition that we've built out, the economic, military, and diplomatic deterrence that we have put in place will deliver that outcome. It's important, because this will protect the American people.
Riiiiiiight.
Please note how Kelly does not just transcribe what Pompeo says and move on. Which may explain his ... displeasure at what happened next.