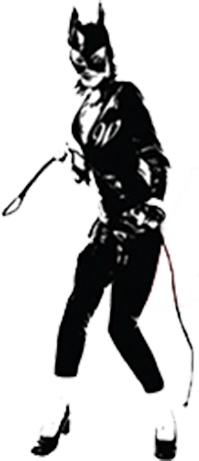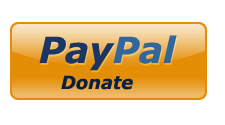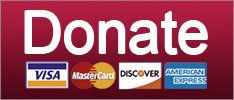 justice department
Sounds like some folks at Justice are just letting us know about some stuff, in case Bill Barr tries to interfere with that stuff, ALLEGEDLY.
February 18, 2020 10:31 AM
Yesterday, we wrote about news that Rudy Giuliani's lusty trusty pal Lev Parnas might be in for some more charges from the Southern District of New York (SDNY), related to the Fraud Guarantee company he set up to help companies "fight fraud," and for which Rudy Giuliani was to be paid many diamonds and baubles to be the spokesmodel. We noted how that's pretty weird that the case seems to be getting closer to Giuliani, who has reportedly been under criminal investigation himself, at the same time Giuliani has been allowed to set up a secret shoe phone back channel to Attorney General Bill Barr, so he could deliver the very real "information" he's been getting from shady Ukrainians about the Bidens. (His information is being sent to the US attorney in Pittsburgh, sure why not.) (How many US attorneys they got on this shit? How about Utah, Pittsburgh, Missouri, Connecticut?)
But worry not, allegedly! Because there's also news out there that SDNY's investigation into Giuliani is still going strong.
The Washington Post reported this weekend that SDNY investigators moved the ball forward as the impeachment trial was ending, which feels like 12 years ago in Trump time, but was actually like a week and a half ago. The impeachment trial might not have been getting witnesses and documents, but SDNY sure was! And on top of the continued investigations into Parnas and Igor Fruman, their shady money deals and Giuliani's possible involvement with that, they're also prying into Giuliani's scheme against fired ambassador Marie Yovanovitch, which was undertaken because she was in the way of the corrupt Biden investigations sought by Donald Trump.
Trump
February 17, 2020 11:44 AM
Bill Barr is the most dangerous man in DC. Maybe Trump is a demented aberration whose despotic demands result from a lethal cocktail of egomania and tertiary syphilis. But the attorney general, formerly known as a "serious person," insists that there is no law but the president, that the executive can defy both congressional and judicial oversight, and that he has the right to use the Justice Department to prosecute his enemies and to protect his friends. Which is such a gross insult to an independent legal system that former DOJ employees are slamming the fire alarm demanding Barr's resignation before he does any more damage to the department he leads.
This weekend, more than 1,100 former DOJ employees signed a letter demanding Barr's resignation and calling on current DOJ employees "to report future abuses to the Inspector General, the Office of Professional Responsibility, and Congress; to refuse to carry out directives that are inconsistent with their oaths of office; to withdraw from cases that involve such directives or other misconduct; and, if necessary, to resign and report publicly — in a manner consistent with professional ethics — to the American people the reasons for their resignation."
Donald Ayer, deputy attorney general under George H.W. Bush, authored an editorial demanding Barr's resignation or impeachment before his "root-and-branch attack on the core principles that have guided our justice system" turns us into "a banana republic where all are subject to the whims of a dictatorial president and his henchmen." Not to put too fine a point on it, the people who know how the DOJ is supposed to work are freakin the fuck out.
And every day more news comes out about Barr's assault on our independent legal system. CNN reported Saturday that, in response to persistent lobbying by Turkish President Recep Tayyip Erdogan, Trump ordered Barr to disappear the case against Turkey's Halkbank for money laundering and violating US sanctions on Iran.
Media/Entertainment
February 17, 2020 10:21 AM
Senator John Neely Kennedy, the thing what went to Oxford but who seems to want you to think he was raised by a brusque yet kind redneck alligator in the Louisiana bayou, went on the Sunday TV shows yesterday. And he said ...
Well, we're not quite sure what he said.
The question on "Face The Nation" was about whether it is appropriate for Donald Trump to turn the Justice Department into a vehicle for avenging his grievances, and specifically whether Trump should have tweet-whined about how unfair Roger Stone's recommended sentence was, immediately after which Attorney General Bill Barr very conveniently followed Trump's orders and issued a new sentence recommendation.
And Kennedy said:
justice department
READ THE TRANSCRIPT! OBAMA NETFLIX?
February 14, 2020 04:12 PM
How much "on fire" is Bill Barr's Justice Department right now? ALL THE ON FIRES.
And here's another one for you! The DOJ has closed its investigation into Trump enemy and former FBI deputy director Andrew McCabe, according to his lawyers, because it can't seem to gin up any charges against him. Aw shucks! And Trump has been so fuckin' mad about that (SO MAD), why is Bill Barr refusing to deliver McCabe's head on a OH HEY LOOK OVER HERE, DONALD TRUMP!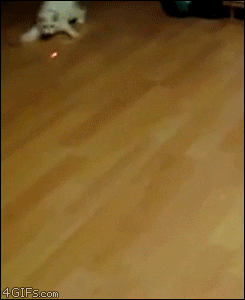 Giphy
That's a good Donald Trump! Chase it! Chase it!
Bill Barr has now brought in an outside prosecutor, Jeffrey Jensen, US Attorney for the Eastern District of Missouri, to (for the 50th time) check and see if maybe Michael Flynn WUZ FRAMED when those mean FBI agents asked him questions about his contacts with the Russian ambassador, and he decided to lie right out of his facehole. SPOILER, Barr idiot: He was not framed.
justice department
Intelligence Community, How Does IT Work?
February 14, 2020 01:33 PM
Speaking of Attorney General Bill Barr, AKA Donald Trump's broken truck stop condom dispenser version of Roy Cohn over there at the Justice Department ... it's time for an update on the US Attorney John Durham-"led" investigation into the REAL origins of the Trump-Russia investigation!
You know, even though the Justice Department inspector general already looked at that and found it was correctly predicated and based on very real evidence. Once Barr realized the inspector general wasn't going to give Trump, congressional Republicans, and Fox News windsocks a big fap-fest (though they certainly turned it into one!), and once he realized US Attorney John Huber's extra probe into Hillary Clinton was DOA, he had to gin up another "investigate the investigators" investigation, to keep his autocratic boss's bowels reg'lar.
Will Durham be able to invent a convincing fake story about how the Russia investigation was really a nefarious Deep State plot started by real FBI boss Hillary Clinton to stealthily steal the 2016 election from herself so that they could all frame Trump for Russia crimes? Fingers crossed!
The New York Times and the Washington Post have some new reporting on Durham's probe, and y'all, it's getting stupider.
justice department
We are not impressed with Bill Barr's ABC News interview.
February 14, 2020 10:39 AM
Please everyone, Bill Barr has the talking stick and he needs to share.
BARR: I'm not going to be bullied or influenced by anybody.
#Resist, girl! Put that pink pussy hat up on top of your head and you SAY IT!
So, Bill Barr did an interview with ABC News, and we think the clever strategy here, obviously devised in cahoots with the White House, is that everybody is being so mean and calling Bill Barr Donald Trump's low-rent Walgreens perfume counter Big Lots early bird special ribbed-for-her-pleasure knockoff version of Roy Cohn, a man who has turned the Justice Department into little more than a clearinghouse for Trump's revenge fantasies, and everybody needs to KNOCK IT OFF.