Ukraine
Russia's invasion of Ukraine has been going on for a month, and as Ukrainian cities keep getting hammered by Russian attacks, President Joe Biden is in Europe for a series of emergency meetings with US allies to discuss imposing more sanctions on Russia and providing military aid to Ukraine. Biden will announce new US sanctions on "more than 400 Russians and Russian entities, including the Duma and more than 300 of its members, along with more than 40 defense companies," according to one of those "senior administration officials" we always hear from. [NBC News]
In addition, the White House announced today the US will welcome up to 100,000 Ukrainian refugees, with an emphasis on helping the most vulnerable, NBC News reports:
The administration will allow their entry through a range of pathways, including the U.S. Refugee Admissions Program, nonimmigrant and immigrant visas, and other means. There will also be a focus on welcoming Ukrainians who have family members in the U.S. Additional details are expected to be unveiled in the coming weeks.
The administration believes most Ukrainians displaced by the war will choose to remain in Europe so they can more readily return home when it's over, depending on the outcome. The UN estimates that out of a population of 43 million, 3.6 million people have fled Ukraine for other countries, and another 6.5 million Ukrainians displaced from their homes are taking refuge elsewhere inside Ukraine. [NBC News / BBC]
NATO Estimates 7,000 To 15,000 Russian Troops Dead. So It Goes.
The Wall Street Journal reports NATO estimates as many as 40,000 Russian soldiers have been killed, injured, or captured in the first month of the invasion. All told, Russia may have lost as much as a 10 percent of its equipment and a fifth of its combat forces, including between 7,000 and 15,000 troops killed. The Journal notes that the NATO estimate is higher than US estimates of Russian casualties, although the "senior US defense official" who commented on the NATO figures didn't provide an alternative number.
The heavy losses, a NATO official said, have impaired the pace of Russia's invasion effort, and, as the Journal puts it,
would underscore how much Russia's attack on Ukraine that began Feb. 24 has become bogged down after what defense analysts have said have been a series of operational missteps. Ukrainian defensive operations have emerged as far-tougher and enduring than was expected.
The Journal also reports that Russian Foreign Minister Sergei Lavrov said yesterday that talks with the Ukrainian government had been difficult because the Ukrainian government keeps changing its position, which we assume must mean that Russia doesn't like Ukraine's insistence that Russia can't just take over the entire country and kill its leaders. That's us, doing "Kremlinology." Lavrov also
accused the West of looking to keep Russia engaged in hostilities for as long as possible by continuing to pump weapons into Ukraine. The U.S. and others have shipped arms and humanitarian assistance to Ukraine to help Kyiv fight off the Russian attack, allowing the defenders exact a heavy toll on the invading military.
Mmm hmm, and to underline the point that maybe Russia is a bit concerned about the impact being made by all those arms, the Journal notes that the last time the Kremlin released any figures on war — err, special military operation — casualties in Ukraine was on March 2, when it said 498 troops had died. Also too:
Kremlin spokesman Dmitry Peskov said Wednesday the Russian Defense Ministry will provide additional information on Russian losses "when they see fit…The operation is developing and being carried out strictly in accordance with the plans and tasks."
Pretty bizarre to see Russia replaying Pee Wee Herman's "I meant to do that!" as part of its war propaganda. [WSJ]
Asked For Proof Of War Crimes, US Says Turn On Your TV
The US government has formally accused Russia of committing war crimes in Ukraine, which actually matters in terms of moving toward international justice. Secretary of State Antony Blinken said in a statement yesterday,
Today, I can announce that, based on information currently available, the U.S. government assesses that members of Russia's forces have committed war crimes in Ukraine. [...]

We've seen numerous credible reports of indiscriminate attacks and attacks deliberately targeting civilians, as well as other atrocities. Russia's forces have destroyed apartment buildings, schools, hospitals, critical infrastructure, civilian vehicles, shopping centers, and ambulances, leaving thousands of innocent civilians killed or wounded.
Blinken said the US will share the evidence with allies and with international institutions that do the work of investigating alleged crimes against humanity.
Neither the US nor Russia formally signed on to the treaty that created the International Criminal Court in The Hague, Netherlands. The US Senate never voted to ratify the treaty late in the Clinton administration, because Republicans feared evil UN intrusions on American sovereignty, and George W. Bush formally withdrew the US from the treaty. Human Rights Watch notes that "US relations with the court have been complicated but often positive." Yes, that really does depend on who's president, too.
Still the Associated Press notes,
The U.S. could still assist a prosecution before the court, which earlier opened an investigation into atrocities committed in Ukraine, by helping to gather evidence against Russian forces in Ukraine, using some of the vast abilities it has deployed to track and monitor what has been happening in the conflict.

The U.S. could also provide support and backing to a commission of inquiry established by the U.N. Human Rights Council.
Countries like Spain and Germany have laws recognizing universal jurisdiction in war crimes, so it's possible that Russian soldiers or officials might be prosecuted there or in other countries with similar legal codes. Those people would have to be arrested in order for that to happen, though. And if an American were a victim of war crimes in Ukraine, it's also possible the US would prosecute.
Democratic Reps. Ted Lieu and Rep. Eric Swalwell have written to Merrick Garland urging that the US Justice Department investigate possible war crimes in the deaths of American journalist Brent Renaud and Idaho resident Jimmy Hill, who was killed in a Russian attack while waiting in a bread line. Hill had travelled to Ukraine to care for his partner, Ukrainian citizen Irina Teslenko, who was hospitalized in Chernihiv for treatment of multiple sclerosis. The Justice Department hasn't yet responded to the letter from Lieu and Swalwell. [AP / KTVB-TV]
We would also like to take this opportunity to urge top Russian officials and members of the military to remember that Germany and Spain are very attractive vacation destinations, especially their many international airports and INTERPOL offices.
Yr Wonkette is funded entirely by reader donations. If you can, please give $5 or $10 a month so we can keep you up to date.
Keep reading...
Show less
Politics
We watch so you don't have to.
Donald Trump is a cruel, petty and not very bright man. That is evident anytime he ad libs at one his hate rallies. As president, Trump surrounded himself with evil and (occasionally) smarter sycophants who were able to navigate through the federal government to accomplish his cruel desires. That is where Bill Barr, the George H.W. Bush attorney general who fought for all those pardons after Iran-Contra, entered Trump's presidency.
We all know what Barr did during Trump's presidency. Need a refresher? Click here.
But now Barr has a book to sell, so his rehabilitation tour continues, which is why we are forced to endure his appearances on news shows like NBC's "Meet The Press."
After recapping Barr's tenure as Trump's attorney general like a "Previously On" where you hit the skip button while binge watching a show, Todd proceeded to play the following audio from Barr in September 2020:

Yes, that's Barr saying "you know liberals project," and "all this bullshit about how the president is going to stay in office and seize power? I've never heard of any of that crap." That's right, Bill Barr. It sure was the liberals projecting, as we all found out soon after!
So obviously seeing how wrong he was, Barr took full responsibility and apologized when Todd confronted him with the clip:
TODD: Obviously hindsight shows you they weren't projecting, and they weren't wrong. Do you admit that now?
BARR: No, I mean, I'm not sure what the basis was for saying at that time that he had some plan to stay in office. I think he actually at the time of election thought he won the election. So if there was a plan to stay in office, it's something that materialized after the election. I saw no sign of a plan before the election to stay in office, regardless of the outcome.
Seriously? Actually it's not that shocking. The GOP's "strong and wrong" mentality has been a bedrock of its politics for decades.
Todd, in another brief and faint moment of journalistic pushback, played video of the numerous times between 2016-2020 that Trump claimed he wouldn't accept election results if he lost. Barr's retort to this clear evidence of him being wrong? It was a "Chuck Todd Special."
BARR: Well, I don't know, there was sort of the same thing in 2016 on both sides.
Right, because Democrats' legitimate concerns about all the Russian interference on Trump's behalf, which is well-explained in the Mueller Report that Bill Barr tried to memoryhole, is the exact same as Trump declaring before the votes were counted that it was rigged and Joe Biden stole it from him.
Here's Barr trying to paint himself as a hero.
BARR: I felt for a long time that he was going to lose the election. I went in April [2020] and told him that I thought he was going to lose the election and, you know, that his personal behavior, his obnoxious behavior, was turning off key blocs of voters, and he was going to lose. And on election night I felt he was going to lose. And I was actually surprised it was as close as it was.
If we are taking Barr at face value (which no one should), it means Barr knew Trump was going to lose when he dropped the criminal charges against Michael Flynn in May 2020. It means Barr had the unmitigated pepper balls to act like he knew Trump was going to lose when he ordered people to be tear-gassed for Trump's failed church photo-op in June 2020. Or when AFTER Trump lost the election, Mitch McConnell asked Barr to do the bare minimum to help stop Trump's coup, so the GOP could try to win two Senate seats in Georgia. Or how about when in December 2020 Barr weaponized the DOJ to investigate reporters?
See the problem with people like Barr is that in the 21st century there's no shortage of receipts people can pull, while Barr desperately tries to gaslight everyone so he can sell a shitty memoir that will end up at a Dollar Tree book section. For all of Barr's "unsettled" feelings right after the 2020 election (if we believed him), he sure continued doing Trump's cruel bidding for a long time.
Barr went even further to show why no one should rehabilitate him and why the GOP is beyond salvation. Last time Barr was interviewed on NBC, Barr made this statement.
BARR: Because I believe the greatest threat to the country is the progressive agenda being pushed by Democrats, it's inconceivable to me I wouldn't vote for the GOP nominee\n\nGUTHRIE: Even if he lied about the election and threatened democracy, better than a Democrat?pic.twitter.com/xiUFbfMGns

— Aaron Rupar (@Aaron Rupar) 1646665053
When Todd confronted him with this, Barr doubled down.
BARR: I think elections are a binary choice, and unfortunately sometimes it's choosing the lesser of two evils. I believe that the progressive wing of the Democratic Party is dangerous for the United States.

TODD: You've said this quite a bit. It's an uncomfortable thing to hear from somebody who was needing to provide equal justice under the law as Attorney General, because you said it while you were Attorney General. You really think the Left in this country is somehow more dangerous than some issues around the world? I mean, you feel like...

BARR: No, I just said in terms of the leadership of the country, I think they would be a dangerous choice for the United States.
How do you govern in a "bipartisan" manner with a man who prefers authoritarianism over democracy? Barr is supposedly one of the "normal ones" in the GOP, yet has no problem admitting he wants to eliminate progressives/liberals from governing ever, even if an undemocratic demagogue gets elected.
Again.
We don't need "a big, strong Republican Party." We don't need any more fascist enabler "memoirs" from Bill Barr.
We don't need to give more free airtime/advertisement to opportunistic scumbags.
Have a week.
Wonkette is fully funded by readers like you! If you love Wonkette, fund Wonkette!
Keep reading...
Show less
coronavirus
In an infuriating story this week, the New York Times blows the lid off a bunch of perhaps sleazy nonprofits in Minnesota that the federal government is accusing of taking part in a "massive fraud scheme" that allegedly took tens of millions of dollars in pandemic relief funds that were meant to feed hungry kids, but mostly just billed the government for meals that never existed. Well that's just dandy, and you'd better believe it's going to be used by rightwing politicians and media to oppose helping people in the future.
In court filings, the Justice Department said at least 15 different nonprofits were being investigated in the scheme; the FBI said in the documents that the groups had taken in some $65 million in total from emergency federal food programs. The larger nonprofit group that oversaw those groups, "Feeding Our Future," apparently fell down on its main job of making sure the taxpayer money was used in accordance with federal rules.
Also, goddamn it.
"Almost none of this money was used to feed children," the government wrote in one filing. "Instead, conspirators misappropriated the money and used it to purchase real estate, cars and other items."


Rat Bastards Are Why We Can't Have Nice Things
The story, by financial reporter and Doktor Zoom's imaginary boyfriend David Fahrenthold, is just full of moments that will make you want to yell at someone, like this:
When a reporter recently visited the address listed for Advance Youth Athletic Development, there was no sign of a kitchen or a large child care facility. It was a second-story apartment.

"No. No. No," said Lul Mohamoud, a neighbor in the apartment across the hall, when asked if she had ever seen 5,000 children there. "I have never seen any kids going in there."
Advance Youth Athletic Development may not have been feeding any kids there, but it managed to get $3.2 million in federal funds through the state of Minnesota anyway. Nice non-work if you can get it, or apparently, just make it up.
Full disclosure: This story's so good that Yr Editrix had to warn me not to just blockquote the whole thing, which is very, very tempting. Instead, here's a paywall-free linky so you can read it and then cuss and spit yourself.
Fahrenthold scrupulously notes that, as of yet, nobody has been charged with a crime, and that leaders of Feeding our Future and the athletic supporter bunch have denied any wrongdoing, because it's all just a big misunderstanding, don't you see?
Also too, the story asks a very important question about how the federal government goes about getting aid to people who need it: Instead of directly dealing with the government, people who qualify for many federal programs end up getting help from nonprofits that the government pays to deliver assistance. And for doing this important work, the nonprofits get a fee.
Hello, rightwing fulminations about the inefficiency of Big Government! It turns out that funneling taxpayer funds through a bunch of nonprofits "can increase vulnerability to fraud." So instead of government bureaucrats, we get "public-private partnerships" that often work out fine. In the case of the Agriculture Department food programs in the Minnesota cases, federal money is channeled through nonprofits called "sponsors" — like Feeding Our Future — which direct the money to smaller nonprofits, and from there, to daycare centers or schools or summer programs that get the food to hungry kids around the state.
Tell Us Again About Government Inefficiency?
Here's where we get into Milo Minderbinder territory, since everyone gets a share:
In theory, the nonprofit groups that fill the sponsor role make sure that feeding sites follow the rules, then hand out federal money to those that do.

The watchdogs can keep as an "administrative fee" up to 15 percent of the funds they pass along. Critics say that creates a perverse incentive: a reason for the watchdog not to bark. The structure, they say, rewards sponsors that pursue bigger networks and larger checks instead of those who crack down on fraud — a problem that has been evident for decades.
It's all very nice and efficient, at least until it isn't. In Minnesota, it turns out, according to local reporting from the Star-Tribune and nonprofit media joint Sahan Journal, that some of the people involved In Fooding Future Faces had criminal records, which they are not supposed to.
Fahrenthold also discovers that since it became a sponsor in 2018, Farting On Food has had a wee bit of trouble keeping its own paperwork straight, let alone supervising other nonprofits. The IRS revoked its nonprofit status in early 2020 because, oops, it hadn't filed annual reports for three years, although in December 2021 that status was restored.
Also scream-out-loud absurd: Ben Stayberg, a bartender/electrician dude whose name appeared on the group's paperwork as president of Fuck Food and Find Out's three-person oversight board from 2018 to 2020, said he hadn't actually done anything like oversight, and that he had actually been snookered into the position.
"I had a friend, she was like, 'Will you just sign, put your name on there?'" he said in an interview. "I was like, 'All right.'" Mr. Stayberg declined to give the friend's name.
See, that's friendship and loyalty, is what that is.
Oh For Fuckssake
Once the pandemic hit, it seems Fleecing Our Future was in the right place at the right time to up its game, and it sure looks like it did every bit as well as a little league coach called up to the Majors would have. Congress had buckets of money to get food assistance to people, but to get it out more quickly, a bunch of accountability rules got waived, like a requirement that state inspectors show up to see if actual meals were being served to actual children.
After that, Feeding Our Future began to grow rapidly, adding dozens of new sites to its network. Some of them were start-up nonprofits that had sprung up during the pandemic and never served food before.
Oh, we know that tune! Remember how great that worked in other pandemic programs? We guess the real surprise is that there don't seem to be any grifty wedding planners in Fahrenthold's story.
There are all sorts of funtragic details, like the 2500 children supposedly going to two different childcare centers in a single small building, or the restaurant that was supposedly feeding way more children than lived in its zip code.
But Aimee Bock, the founder and president of Feeding Our Future, explained that the address for the daycares was wrong in state records, you see, and also that the restaurant served lots of kids from nearby areas.

The head guy at Advance Youth Athletic Development, Guhaad Said, also said he was shocked, shocked to learn that the state said he'd been paid to feed 5,000 in that little empty apartment.
"I don't know where that number came from," he said in a phone interview. "I don't know where the 5,000 children came from."

That number appeared on the group's application to enroll in one of the food-aid programs, which Feeding Our Future submitted to the state.
Oh, well other than THAT, everything was fine. Also too, Bock told Fahrenthold that she didn't think anyone in the network of groups Fungible Futurama had been cheating.
But if there was fraud, she added, "every test we have in place and every protection we have in place didn't catch it. Is it possible? Absolutely. And if they got one over on us, I will help hold them accountable."
For his part, Said said (we liked typing that) that if there were any problems, then it was definitely not his fault, not his fault:
"There was not proper oversight" from Feeding Our Future, he said. "So people may have made some mistakes here and there. But there was no intention to go out there and waste government money."
Again, innocent until proven grifty, no charges filed, and all that, so we'll assume everyone here will have their day in court or in plea bargain, or maybe even paperwork problems by the state will exonerate everyone and they'll all have a good laugh over the silly mistake.
The bigger question, though, is why the hell we're farming out what should be government responsibilities — feeding people, getting medical equipment to hospitals in a pandemic, all of it — to private groups that seem prone to fraud, in the name of "small government"? We bet Norway doesn't have this problem, damnit.
[NYT]
Yr Wonkette is funded entirely by reader donations. If you can, please help us out with a monthly $5 or $10 donation so we can permanently weld down the Control, C, and V keys on Dok's computer.
Keep reading...
Show less
Media/Entertainment
Bill Barr is back, and he wants to sit at the cool kids table.
Is former Trump Attorney General Bill Barr flogging a book so he can rehabilitate his reputation? Or is he rehabilitating his reputation so he can flog his stupid book?
This is not a chicken-and-egg question, because the answer is, we do not give a fuck and no one should be platforming this disgusting asshole. We were all there, we all saw what he did, and he should not be afforded the opportunity to pretend he was one of the good guys. And yet, here he is on MSNBC with Lester Holt, on NPR this morning, on "Today" with Savannah Guthrie. Good morning, liberals!
"I was pretty content with the administration until the election," Barr told Guthrie. "But after the election, he went off the rails."
Because extorting the leader of a foreign country for dirt on your electoral opponent by withholding congressionally allocated defense funds is hunky-freakin'-dory with ol' Bill Barr. Which we already knew, because we watched him bury the IG whistleblower complaint on Trump's perfect call with Ukrainian President Volodymyr Zelensky in the DOJ's criminal division, in defiance of federal law.
We saw him spew lies about planeloads of antifa protestors flying from city to city fucking shit up. We saw him pretend mail-in ballots virtually guaranteed there would be massive fraud. We watched him dummy up memo after memo justifying blanket defiance of congressional oversight and an imperial presidential privilege. We watched him blow up the case against Michael Flynn and reduce Roger Stone's requested sentence to a slap on the wrist. We saw him investigate Hillary Clinton's email server until October of 2019. We saw him dispatch John Durham to find something, anything wrong with the Russia investigation. We saw him sic the DOJ on Trump's enemies, suing both John Bolton, who had an obligation to protect classified data, and Melania's former friend Stephanie Winston Wolkoff, who most certainly did not. We saw him order the teargassing of peaceful protestors so Trump could molest a Bible at a church for a photo op.
We could go on until we ran out of pixels, but we don't have to because you were all there, too! So you are also probably not down for a bunch of soft focus interviews with a guy who spent two straight years running interference for a lunatic who ran the White House like the world's least organized crime family, but alleges he took a principled stand when it came to doing an actual coup.
"After the election, he didn't seem to listen to anybody except a group of sycophants who were telling him what he wanted to hear," he complains in his book.
"I do think he was responsible in the broad sense of that word, in that it appears that part of the plan was to send this group up to the Hill," he added for Holt, speaking of the Capitol attack. "I think the whole idea was to intimidate Congress. And I think that that was wrong.'
Not that he would do anything about it, he hastened to add, saying "I haven't seen anything to say he was legally responsible for it in terms of incitement."
To Guthrie's credit, she did push back on some of Barr's more self-serving excuses.
"Why didn't you speak out more forcefully, right then and there, having told the president it's BS?" Guthrie asked about Trump's bogus claims of electoral fraud, according to Mediaite.
"Why didn't you say more right then and there to the American people about it?" she demanded, noting that he'd supplied Trump with that slavering resignation letter in December of 2020, when Trump's efforts to overturn the election were in high gear.
Barr replied that he didn't have to push back on Trump, since the election was over already and he never dreamed things would get so out of hand.
When asked about his gross mischaracterization of the Mueller Report, pretending that it exonerated Trump because it didn't charge him with a crime, when the premise was always that the DOJ couldn't indict a sitting president and must instead defer to Congress, he stuck with his old dishonest tricks.
"This was not a summary of the report," he insisted. "It was a description of his bottom-line conclusions. I stuck with the bottom line. You say guilty or not guilty.'
No, you fucking don't, not when you're the Special Counsel charged with making an in-depth report to Congress.
Trump is having his predictable tantrum and saying Democrats "broke [Barr] like a trainer breaks a horse" in a letter to Lester Holt obtained by Axios:
Bill Barr was a big disappointment to me as Attorney General, he was afraid to act, and usually didn't. Even the Mueller investigation, which came out with a finding of NO COLLUSION, should have gone much faster, especially after knowing all of the information that was available and already at their disposal. As everyone now knows, my campaign was SPIED on, and Bill Barr did nothing about it. Comey, McCabe, the Two Lovers, and everyone all the way up and down knew what was happening, but Barr didn't want to "upset the apple cart."

I would imagine that if the book is anything like him, it will be long, slow, and very boring.
Blah blah blah.
To which Bill Barr responds that he will definitely be voting for Trump if he is the nominee in 2024 because "the greatest danger to the country is the progressive agenda being pushed by the Democratic Party."
BARR: Because I believe the greatest threat to the country is the progressive agenda being pushed by Democrats, it's inconceivable to me I wouldn't vote for the GOP nominee\n\nGUTHRIE: Even if he lied about the election and threatened democracy, better than a Democrat?pic.twitter.com/xiUFbfMGns

— Aaron Rupar (@Aaron Rupar) 1646665053
Uh, no, we will not be reading this asshole's book, thank you very much. The two of these assholes can go jump in a lake, with or without votes.
[NPR / Mediaite / Daily Mail]

Wonkette is fully funded by folks like you! Click below to keep us running.
Keep reading...
Show less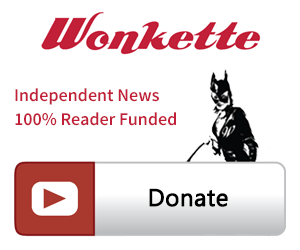 ©2018 by Commie Girl Industries, Inc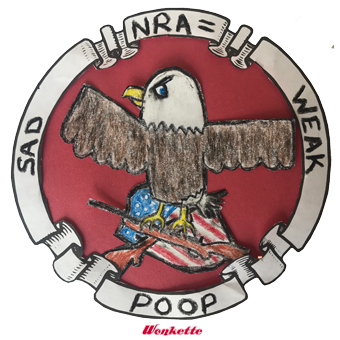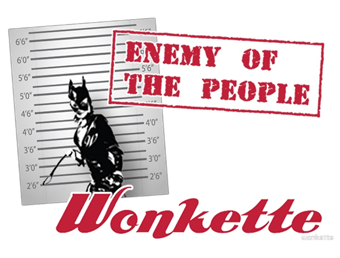 This Is Not An Ad
Privacy