K-Lo Defends Obama From Mean Old Chris Matthews
News
December 02, 2009 03:56 PM
You have probably seen this like ten times by now, where Chris Matthews says Obama went into "the enemy camp" (the White Army) to deliver his speech last night. Shockingly, this pissed off no one more than National Review's Kathryn Jean "Jonah Goldberg" Lopez, who declared this moment MSNBC's "new shameful low" and added, "Chris, he's commander-in-chief." What is she THINKING! K-Lo, you're K-Lo. Hopefully the millions of hateful wingnut e-mails she's received for uttering this lie will straighten her out. Meanwhile, Meghan McCain had a different reaction.
The world's most accurate interpretive mind, on fine display: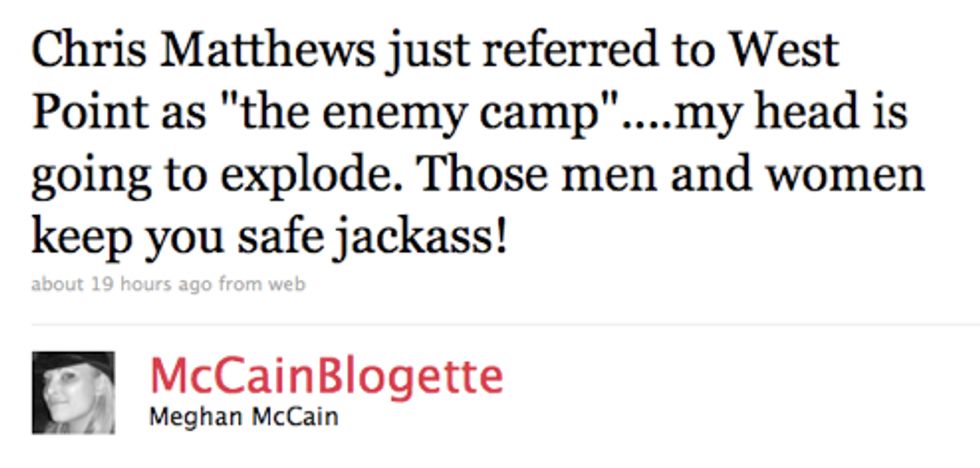 Meghan jesus christ. Dumb Chris Matthews wasn't declaring the U.S. Army to be his enemy. Even *K-Lo* had the capacity to complete this kindergarten-level puzzle. Although too bad, because it would've be funny if Chris Matthews did mean this and was forced to fight the entire U.S. Army in a gauntlet match.
MSNBC [The Corner]