Kentucky Governor Race Now Suddenly About Secret Hindu Rituals
News
November 02, 2011 05:17 PM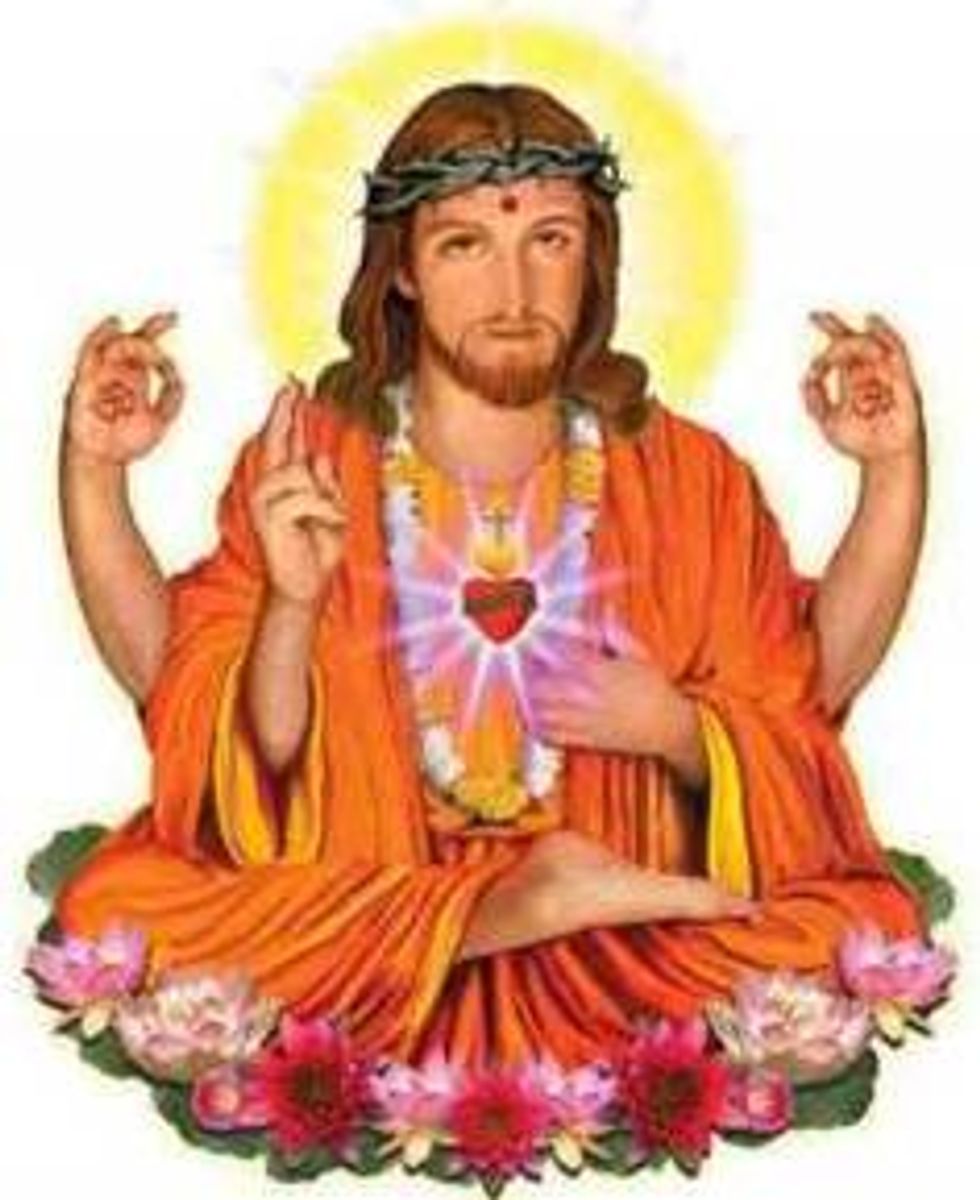 Kentucky GOP candidate for governor David Williams is behind Democratic incumbent Steve Beshear by several million points in the polls, which means the only thing sad dingus David Williamscan do all day long at this point is stare glumly at his Steve Beshear Google Alert list trying to find banal news items he can nitpick. Oh let's see, here's one: Gov. Beshear, known as a devout Baptist, attended the Hindu-themed groundbreaking ceremony at a new manufacturing plant operated by an Indian company. Good enough! New Williams campaign platform: STEVE BESHEAR SECRETLY WORSHIPPED PAGANS FOR AN HOUR, HE IS A WHORE FOR VISHNU.
---
Here is Williams desperately belaboring his thesis to some amused reporters:
"To get down and get involved and participate in prayers to these polytheistic situations, where you have these Hindu gods that they are praying to, doesn't appear to me to be in line with what a governor of the Commonwealth of Kentucky ought to be doing," Williams said, according to the Lexington Herald-Leader.
Nice use of directional language there -- he "got down," e.g. went low, low class, on the ground, maybe under the ground, probably to hell, even. Steve Beshear is Satan, just like Hinduism.
Williams added: "He's sitting down there with his legs crossed, participating in Hindu prayers with a dot on his forehead with incense burning around him. I don't know what the man was thinking."
Truly, what was he thinking, hospitably welcoming the Indian investors bringing $180 million to his state? Normal protocol in Kentucky calls for him to run them off with angry slurs and plywood crucifixes. Elect David Williams, he will do this! [LA Times/Lexington Herald-Leader]