La Loma: Eat Burritos With Your Congressman (Maybe)
News
March 17, 2009 10:30 AM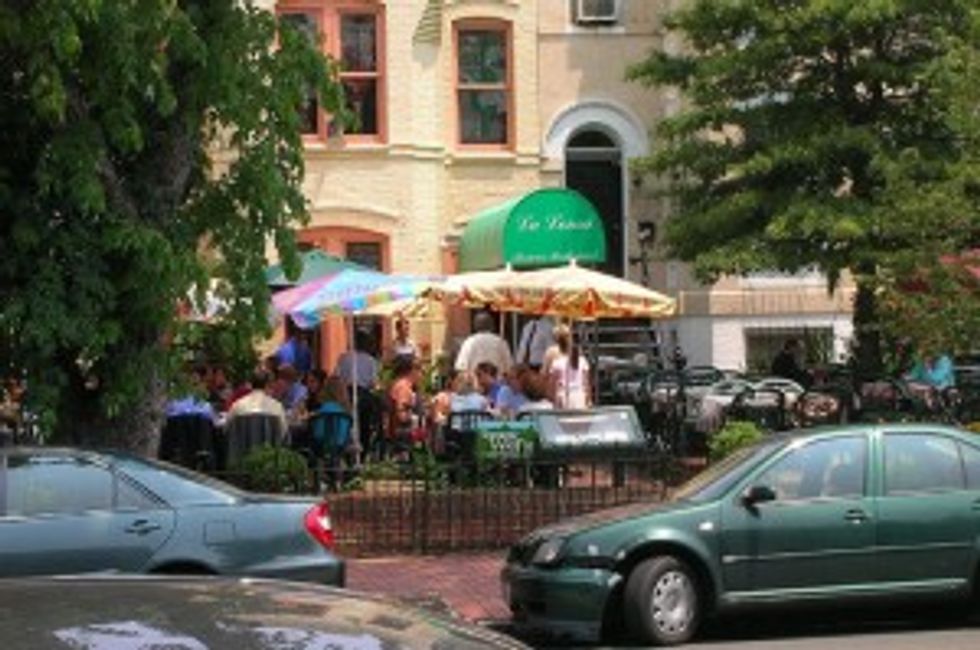 La Loma is the perfect place to go if you want Mexican food in a festive atmosphere and you don't really care what you're eating, as long as it's smothered in orange cheese. It's also a fantastic place to go if you want to eavesdrop on some first hand DC gossip -- after all, this is Capitol Hill.
---
While it's certainly not authentic Mexican food, La Loma is not bad. Even though the tacos are served in crispy manufactured shells, and the beef option is sadly not carne asada, but a Taco Spice-seasoned ground beef mixture, La Loma gives you exactly what you want: a sloppy, spicy, cheesy mess of a meal.
The decor is quite entertaining, and whoever thought it would be a grand idea to pair taxidermy with animal pinatas is a genius. The whole place feels like a party -- even the lamps hanging overhead are wearing sombreros!
The wait staff is so attentive to the point that whenever they come near, you immediately feel the urge to grab on to your plate for fear that they will snatch it away from you.
Last few things: Your Reviewer recommends the enchiladas (which are delicious) and the margaritas, because they serve them in pitchers. Happy timez!
La Loma, 316 Massachusetts Ave NE, (202) 548-2550.