Laura Bush, Feminist Hero: When There Is A First Gentleman, We Should Fat-Shame Him And Laugh At His Clothes
News
January 31, 2014 01:33 PM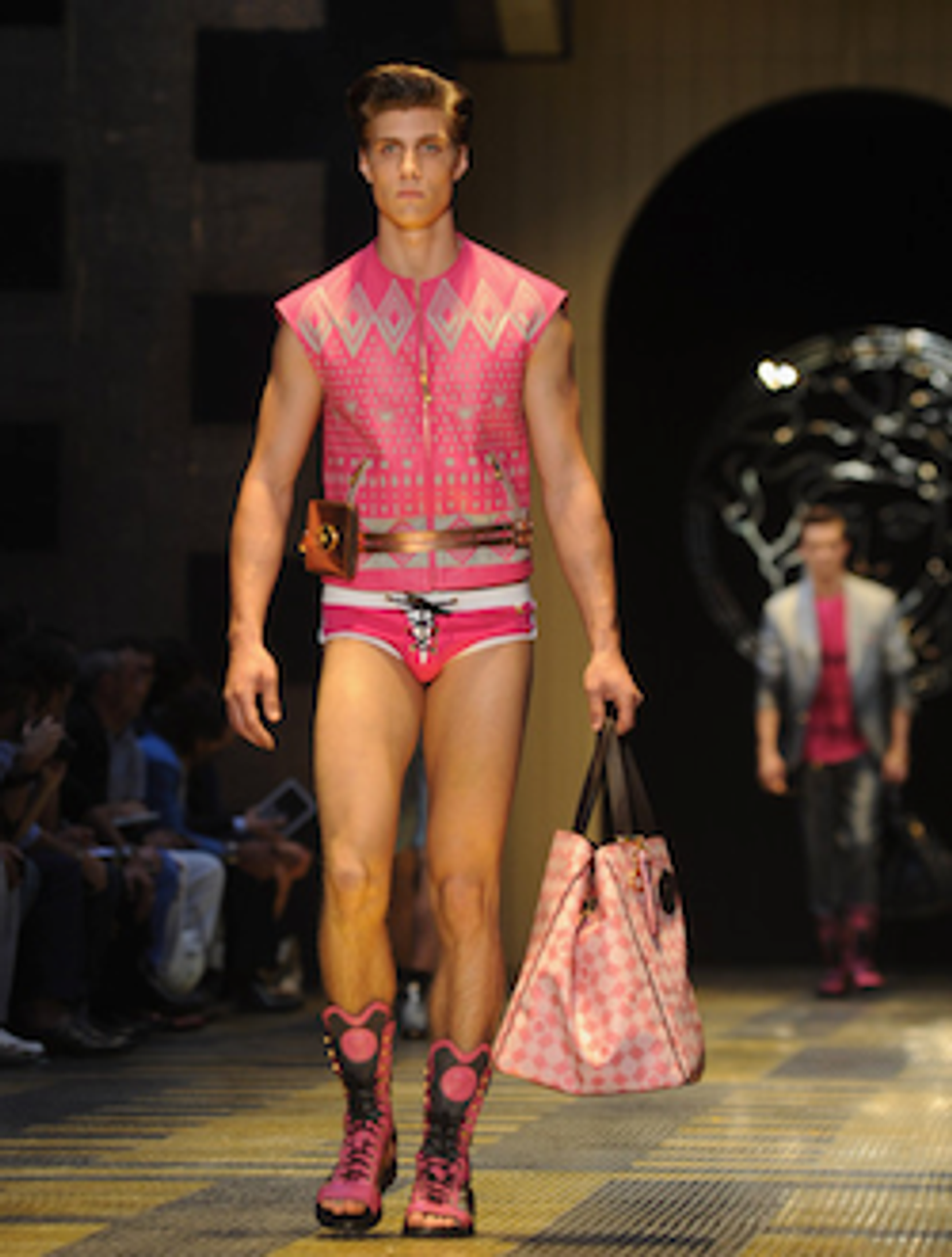 We usually don't get around to praising Laura Bush much in these parts. Our feelings on her tend to run the gamut from "meh" to "oh, do shut up." But we are pretty into her latest interview, where she says that she would be totally down with scrutinizing a future First Gentleman the way we now dissect everything that FLOTUS wears, what makeup she rocks, and how she gets her hair did.
---
Former first lady Laura Bush proposed that the future first gentleman should get the same scrutiny about his looks and style as first ladies have faced in recent decades.

Asked in a recent C-SPAN interview whether the media focuses too much on the first lady's hair, makeup and clothes, Bush said, "Yes. For sure."

"But I don't think we can get around it. Maybe when we finally have a first gentleman," she said. The interview was taped for C-SPAN's continuing First Ladies series and airs Monday.

"And maybe we should be that way about the first gentlemen, also, really critique the way they look all the time. Their choice of tie, or their hair style. Whatever. Or maybe their weight," she said.
First, props to Lady George Bush for noting that someday there will be a lady president. Next, we're going to need a new acronym, because FGOTUS does not roll off the tongue. First Husband? FHOTUS? We'll work on that. We'll start thinking of how we will write about the Big Dog when he becomes Hillz's consort and companion circa 2016. How many ways can you write about the workaday suits male politicians wear? "Bill Clinton wore a lovely dove grey suit, narrower lapels than normal, with a pop of color in his red tie. He usually wears blue ties, so this is quite a departure." See? That's not going to work at all. Plus, we do not want to see Bill Clinton's arms on the regular, unlike FLOTUS' guns, which we'll look at forever.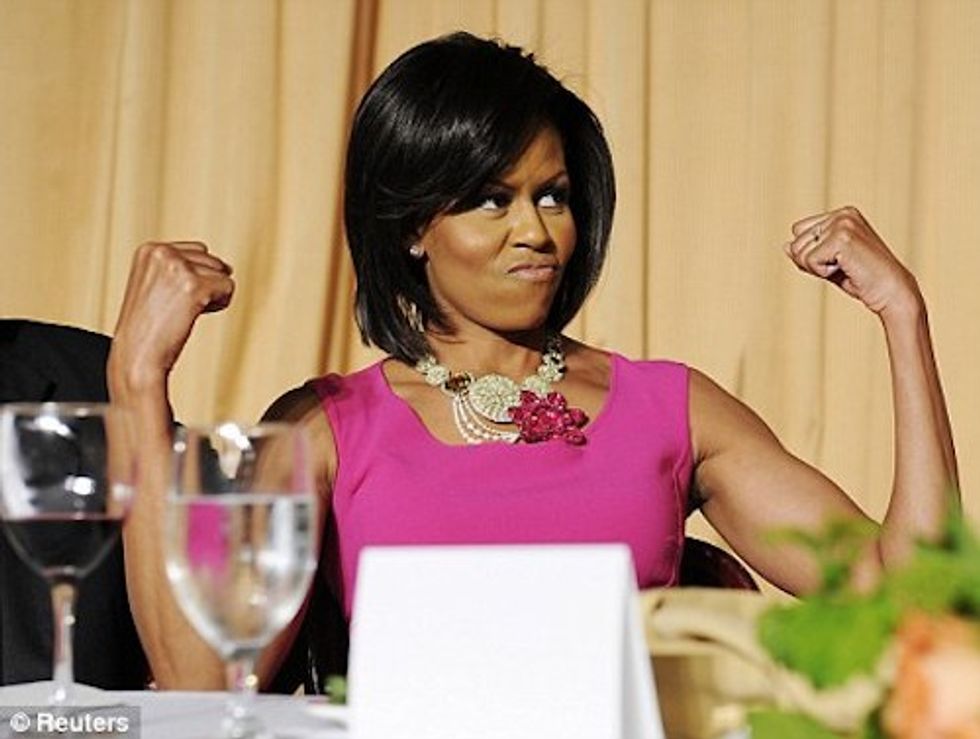 We're suddenly wishing that Jill Biden would consider a run, because wouldn't it be great to spend 4 (or 8!!) years talking about what Joe Biden is rocking? We'd be able to do a daily Old Handsome Joe sunglasses post.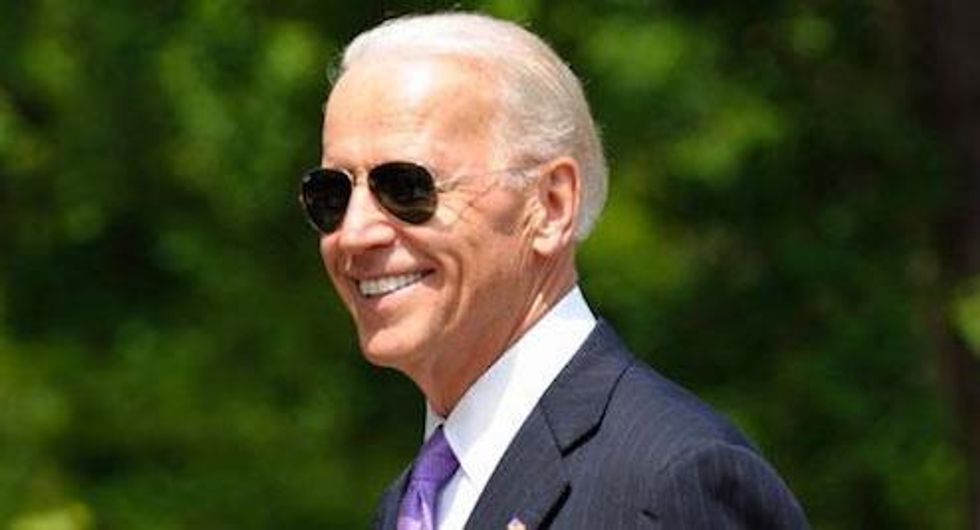 Joe Biden rocks scarf, turns swag up to 11.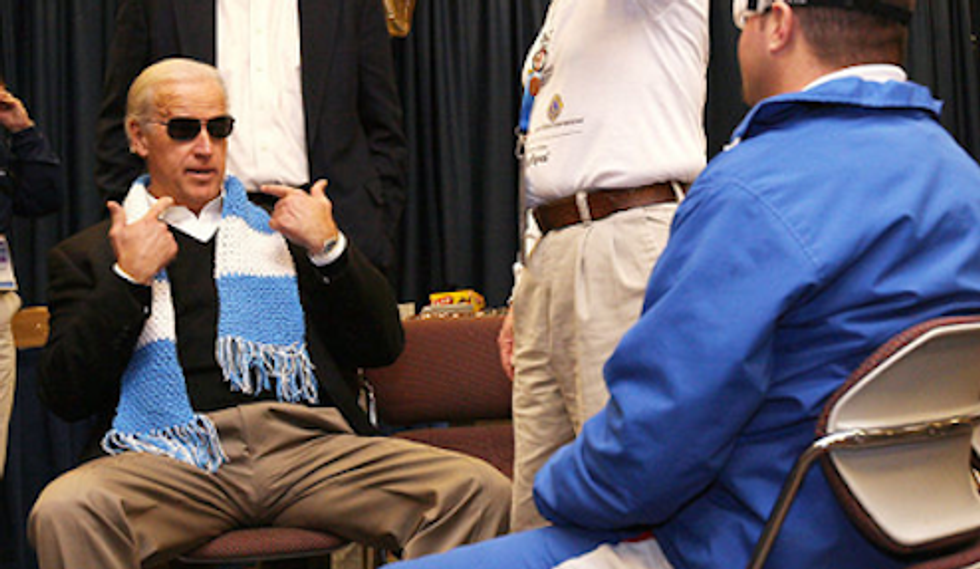 Joe Biden points at things.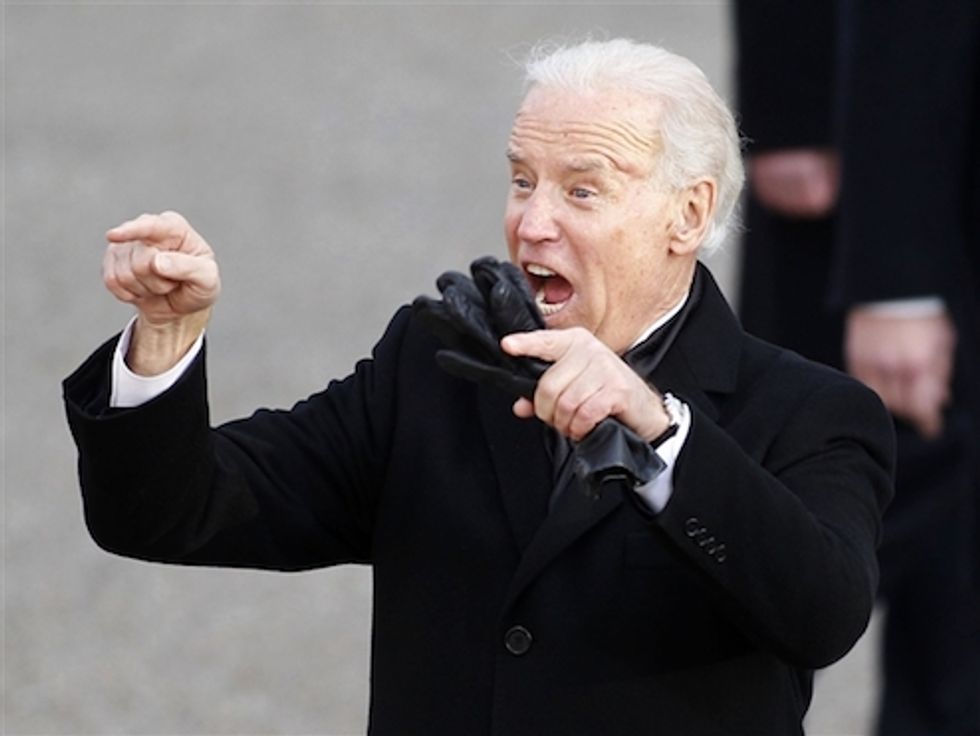 Draft Jill Biden! And thanks, Laura Bush, for the inspiring this, our best idea ever.
[CNN]