Laura Bush Writes Druggy Masterpiece
News
July 22, 2010 10:45 AM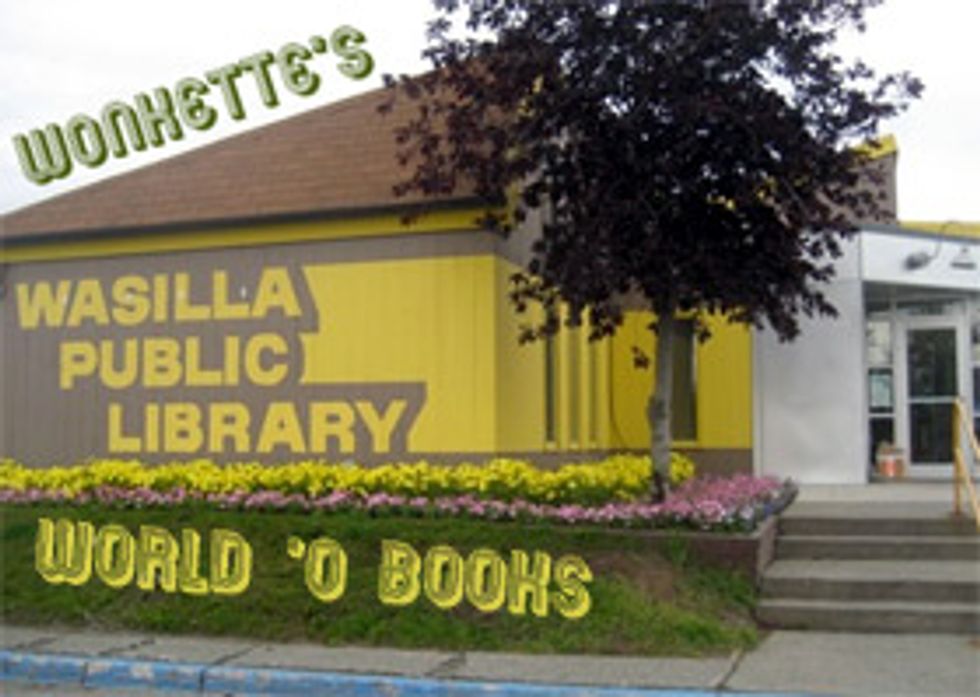 Remember Laura Bush, America's onetime librarian sweetheart and wife to the nominal head of the most appalling administration in U.S. history? Turns out she's written a massive memoir titled Spoken From the Heart (because that's what these political memoirists do: write from the heart, by speaking from it). We figured that a Laura Bush memoir wasn't going to come close to the infamy and ignominy of, say, Henry Kissinger's "Years" trilogy, or a soul-shredding Affront to Everything like Sarah Palin's best-selling aerial-wolf-massacre manual. All we expected from the former Ms. Welch was a typical political-celebrity memoir: indifferently written, banal beyond belief, an apologia for various horrors. Little did we know it would be a mind-enlarging psychedelic masterpiece/cautionary tale that manages to depict the fabulous highs and sickening lows of addiction to that notorious drug, George W. Bush.
---
Your book reviewer loathes the addict memoir genre, but this one is different. Imagine yourself in Laura's place: You're a nice, bookish lass from Midland, Texas. You work as a librarian. In high school, you hid Lady Chatterley's Lover behind a textbook cover so you could read it in class (p. 58).
You enjoyed living by yourself and with roommates in Houston and in Austin, where you occasionally poked around in the University of Texas library, "a treasure trove of rare manuscripts from Shakespeare's First Folio to manuscripts by the Bronte sisters and John Keats and the page proofs from James Joyce's Ulysses" (p. 91). Then, seduced by oil wealth and CIA-extracted bullion, you marry the Bush family's most embarrassing suitor: a man who should live out his days comically running the Texas Rangers but who instead becomes America's food-smacking fake-cowboy version of Louis Napoleon. Laura Welch becomes Laura W. Bush.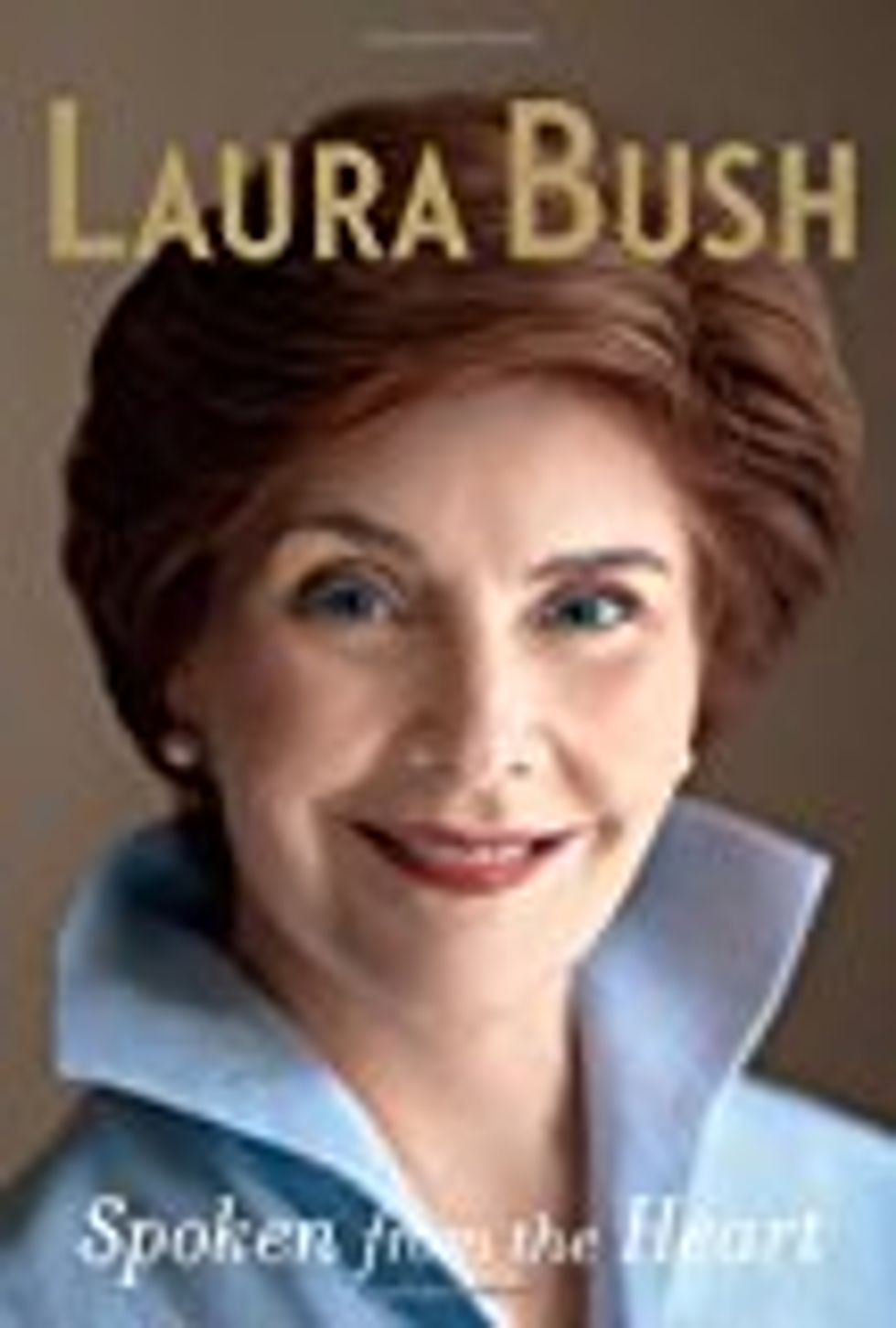 This alone is a tragic and horrifying story. But then the book dives deep into pure madness, such as this mystical reverie in St. Petersburg's Catherine Palace:
Outside the ground was covered with snow, and the lights from the palace reflected off the snow and then back off the windows until they resembled a kind of infinite light. I stood gazing out, imagining myself in some past century racing in a horse-drawn troika across white, frozen ground. Off in other rooms, George and Vladimir were discussing the complex issues of Iraq and Afghanistan.
While you were fuming in the comments section of a political blog, the Bushes were seeing ghostly lights and imagining themselves shooting terrorists and Decembrists from armored horse-drawn troikas, slicing over peasants all the way.
Unsurprisingly, the UK's loopy former Royal Couple, the Tony Blairs, have a prominent supporting role in the book. According to Laura, Dubya and Queen Cherie Blair argued all the time about stuff like the International Criminal Court, Star Wars missile shields and the death penalty. Of George's favorite pastime during his days as the executor-in-chief of Texas, Laura says, "the American president and the British prime minister's wife, a human rights lawyer, were on vastly different planes."
Apparently one of these arguments could only calmed with a performance by Tony Blair and his gun-and-tequila Texas outlaw band. "At our ranch," Laura writes, "after dinner, Tony Blair borrowed a guitar and strummed and sang along with the San Antonio band Daddy Rabbit" (p. 255).
There are plenty of other druggy tales here, including a hunt for exotic spices in Zanzibar, an "acrobatic performance" by Russian horsemen in Vladimir Putin's stables, a meeting with a homeless Fats Domino among the flooded ruins of New Orleans, and several meetings with known drug-lover Vaclav Havel and his hot actress wife Dagmar ("funny and charming and wise"). Your reviewer would love to tell you about them, but he's well over his word limit and needs to kill this long post now.
Can't wait for the impending memoir from the Decider-Hub!
Spoken from the Heart by Laura Bush, Scribner, 456 pages.