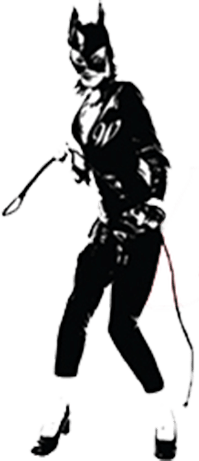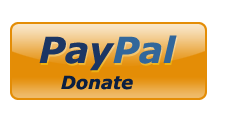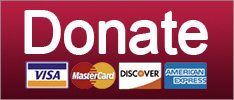 lawsplainer
2020 gonna be lit. We mean set on fire.
October 09, 2019 09:48 AM
It is October and the 2020 Supreme Court term is officially upon us. And boy oh boy, is there a shitstorm brewing.

2020 is going to be another blockbuster year for our country's highest court. From gays to guns to God, SCOTUS is set to make a number of rulings that could fuck over the country for decades to come.
And with the current makeup of the Court, that seems likely. Let's get to it.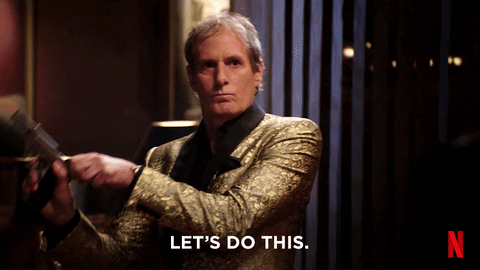 Keep reading...
Show less
2016 Presidential Election
That. Is. Not. How. Law. Goes.
October 07, 2019 03:00 PM
Another day, another court telling Trump to hand over his goddamn taxes already, and another higher court staying the order. Only this case is a bit different from the other civil suits, since it involves New York State's criminal investigation of the president's business for potentially laundering the Stormy Daniels and Karen McDougal payoffs through the Trump Organization's books.
Trump's case for judicial intervention is even weaker here than in the eleventy million other Trump tax cases because of longstanding precedent mandating that the federal court keep its nose out of state prosecutions. In short, the president is asking the federal courts to jump in, seize jurisdiction from the State of New York, and order it to stop Manhattan prosecutor Cyrus Vance's grand jury investigation of the Trump Organization because everyone associated with Trump is covered by a giant blanket of presidential immunity. This argument failed to impress US District Judge Victor Marrero, who found that he had no jurisdiction over this matter and dismissed the suit. But just in case the Second Circuit decides that he does have jurisdiction and sends it back to him, Judge Marrero pre-issued his holding, which is that Donald Trump is completely full of shit and needs to hand over his business records RIGHT BLOODY NOW.
Let's lawsplore!
Keep reading...
Show less
Cops Behaving Badly
October 05, 2019 12:05 PM
According to the City of Southaven, Mississippi, undocumented immigrants don't have a right to not be murdered in their own homes.
In the middle of the night on July 27, 2017, two Southaven police officers went to the wrong house with no warrant. They then shot Ismael Lopez in the back of the head, killing him instantly. And now, they want a court to say that this was all fine, because Lopez didn't have the right not to be murdered in his own home.
In a motion to dismiss brief in Linares v. Southaven, Katherine Kerby, the lawyer for the City of Southaven and Zachary Durden, the officer who killed Mr. Lopez, makes the insane argument that undocumented immigrants have no constitutional rights and can therefore be summarily executed with no constitutional violations.
Yes, seriously.
Keep reading...
Show less
lawsplainer
Normally, we'd write about these individually. Have a speed round instead!
September 27, 2019 10:14 AM
Damn, this week has been a long month.
In the midst of the Ukrainium One shitstorm, it can be easy to lose track of all of the other things going on. A bunch of states are suing Trump. Trump is suing a bunch of states. A whole bunch of other people are suing over a whole bunch of other terrible things. So totally normal politics and very stable geniuses with a dash of late-stage syphilis and a heaping teaspoon of PCP. #2019.
So anyway, here are all of the other places where Trump is fighting with states, civil rights organizations, and other assorted people trying to bring some goodness and light into the world.
Trump Tax Returns: Trump v. Vance
Keep reading...
Show less
Impeachment
September 25, 2019 03:29 PM
John Yoo is Yooing all over the place. Again.
We aren't sure why major media outlets keep letting sociopaths and lying liars who lie a lot write columns for them, but they do. And, as Scott Lemieux put it, "On some level, the fact that the Times felt having an actual human rights violator who has never faced any consequences for it and indeed has fully retained his elite status give a bad faith defense of an authoritarian president is grimly appropriate." The New York Times has, indeed, appeared to have run out of human beings.
It isn't exactly shocking that a literal war criminal would defend the Trump criminal enterprise. It is shocking that anyone would look to the torture guy for moral leadership and foreign policy guidance.
But, it's 2019, so here we are.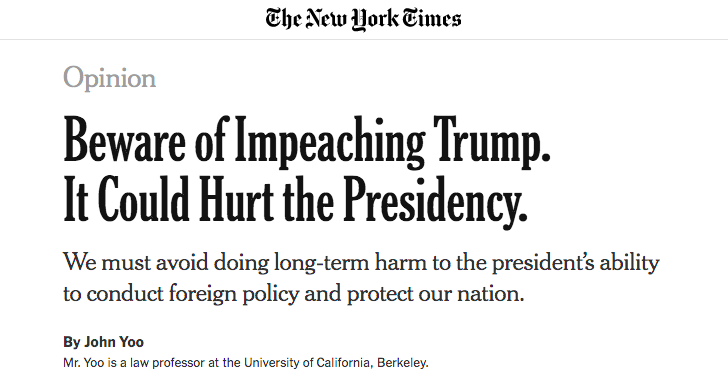 Keep reading...
Show less
News
Old white Reagan appointee gonna put a stop to it? Well, we will see!
September 24, 2019 10:14 AM
Trial kicked off yesterday in Nashville, Tennessee, where Planned Parenthood and the Center for Reproductive Rights are representing five of Tennessee's seven remaining abortion clinics, which are trying to overturn a state law that mandates a 48-hour waiting period before a woman can have an abortion.
Mandatory waiting periods make abortion more difficult to access, more expensive, and less safe. Adams & Boyle v. Slatery raises a lot of important issues and could help make abortion easier to access for thousands of Tennesseans. It's also a case that could end up having profound national implications.
Once again, a woman's right to bodily autonomy is being closely examined by an old, white man. We just have to hope he's an old, white man on the side of the angels (and pregnant people).
Keep reading...
Show less
News
That... is not actually a law.
September 21, 2019 01:06 PM
According to Trump and his lawyers, he is above the law. Citing no cases that support his proposition, Trump has asked the US District Court for the Southern District of New York to declare that no one can investigate him.
The president's attorneys filed Trump v. Vance yesterday morning and requested that the court grant a temporary restraining order against Manhattan District Attorney Cy Vance by noon. The subpoena in question was issued to Trump accountant Mazars back in August, but sure, let's wait until the last second and then demand that a federal court immediately do what we tell them to. Sounds normal.
Keep reading...
Show less
News
September 19, 2019 10:15 AM
Apple is not a fan of paying taxes.
Apple's European headquarters is in Ireland. In 2014, Apple paid Ireland just 0.005% of its revenue in taxes. This is par for the course, not just for large corporations generally, but also for Apple specifically. As noted by Gizmodo, "last year Apple paid $0.00 in federal tax in the US despite making $11.2 billion in profit."
The EU said, "Not in our jurisdiction," and the European Commission ordered Apple to pay €13 billion ($14 billion USD) in back taxes. Naturally, Apple balked. So now it's taking the European Union to court over the order. Because taxes are for poor people. Or something.
Incredibly, Ireland is taking Apple's side.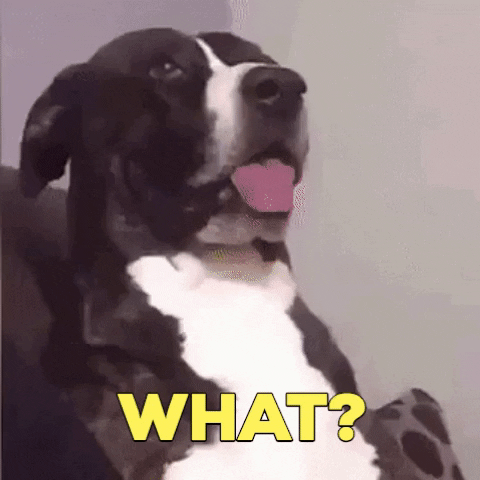 Keep reading...
Show less
Politics
And he's willing to violate the law and risk contempt of Congress to keep it hidden.
September 18, 2019 12:55 PM
The Trump administration has issued its daily FUCK YOU to Congress, just as it has done every one of the 970 days since January 20, 2017. Acting Director of National Intelligence (DNI) Joseph Maguire informed the House Intelligence Committee that he intends neither to follow the law nor to produce documents or appear in response to a congressional subpoena. Which is pretty goddamn ballsy, since he's the one personally risking a contempt of Congress charge.
Here's our coverage from Monday, but in a nutshell, the law says that intelligence community whistleblowers can report a "serious or flagrant problem, abuse, violation of law or Executive order, or deficiency relating to the funding, administration, or operation of an intelligence activity within the responsibility and authority of the Director of National Intelligence involving classified information" to the Intelligence Community Inspector General (ICIG), who then has 14 days to evaluate their complaints. If the ICIG finds a complaint to be both "credible" and "urgent," he forwards it to the DNI, who "shall, within 7 calendar days of such receipt, forward such transmittal to the congressional intelligence committees, together with any comments the Director considers appropriate."
And yet, despite the clear, mandatory "shall" in this statute, the DNI did fuck all to comply with the law when confronted with damning information about a "higher authority" within the Executive Branch. The DNI is a cabinet official, so we're going to guess that a "higher authority" means someone in the White House pretty close to the president. Gambling at Rick's, et cetera.
Keep reading...
Show less
2016 Presidential Election
Supreme Court can't save you now.
September 17, 2019 12:15 PM
States are doin' it for themselves. If the federal courts are going to let Trump stonewall congressional Democrats on the release of his tax returns -- although, for the record, we're still confident that no court in the land is going to let Trump piss on the plain meaning of the statute and defy the Ways and Means Committee -- then New York will step up to the plate.
And so Manhattan District Attorney Cyrus Vance has gotten a grand jury to subpoena eight years of Trump's personal and business tax returns from Mazars USA, the accountants who prepared them. The New York Times first reported the subpoenas, which are part of an investigation into the Trump Organization's reimbursement payments to Michael Cohen for fronting the $130,000 to Stormy Daniels to keep her quiet about her adventures with Mario Kart Yeti Pubes.
Keep reading...
Show less
News
Will DOUBTLESS vote to confirm him anyway.
September 17, 2019 09:46 AM
Steven Menashi is a Trump advisor who works with Stephen Miller to destroy the lives of immigrants. Before going to work at the White House, Menashi was (acting) general counsel to Betsy DeVos's Department of Education, where he helped dismantle Title IX and fight for the rights of rapists. Throughout his adult life, Menashi has written a slew of articles and op-eds denouncing diversity, women, and LGBTQ rights organizations.
And now, he's about to be appointed to one of the most important federal appellate courts in the country. Oh, just for life.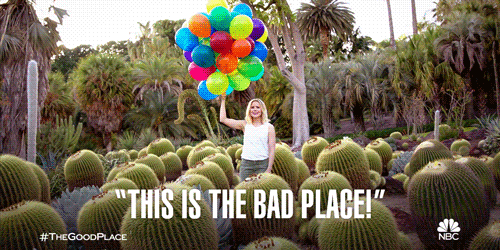 Giphy
Keep reading...
Show less
2016 Presidential Election
Whatever Poppy wants, Poppy gets.
September 13, 2019 11:30 AM
Looks like Donald Trump finally found his Roy Cohn. Attorney General Bill Barr is doing his darnedest to deliver Andy McCabe's communist head to the old drunk heading up HUAC, or rather the teetotalling president of the United States of America.
The Washington Post was first to report that the DOJ intends to file a criminal indictment against the former deputy director of the FBI. The Justice Department's Inspector General concluded that McCabe lied under oath about authorizing Lisa Page and another agent to speak to the Wall Street Journal about Hillary Clinton's BUT HER EMAILS. McCabe contends that he never misled investigators intentionally and that he sought to revise his statements upon further review. But these arguments appear to have fallen on deaf ears, with line prosecutors at the DOJ and US Attorney for the District of Columbia Jessie Liu agreeing that McCabe should be charged.
Negotiations between McCabe's lawyers and Deputy AG Jeffrey "The New Rod" Rosen ended yesterday, with the DOJ informing McCabe that "The Department rejected your appeal of the United States Attorney's Office's decision in this matter." Because we all know that the Trump administration cannot abide lying or leaking in any form!
So, should Andy McCabe prepare to be arrested imminently?
Well, MAAAAAYBE.
Keep reading...
Show less
News
'Go back to Mexico' would make more sense if the people were from Mexico.
September 13, 2019 10:03 AM
We're treating immigrants like shit again.
This week, the Supreme Court allowed the Trump regime to bar immigrants who arrive at the US border from seeking asylum, unless they have sought asylum in another country first. The decision in Barr v. East Bay Sanctuary Covenant means the Trump regime can, in essence, bar all people from Central America arriving on foot from seeking asylum in the US, no matter how terrible the conditions they are fleeing. The rule does not allow for any consideration of whether the immigrants would be safe in that third country.
Giphy
Justice Sonia Sotomayor dissented, joined by RBG, reminding us that there is some good left in the world.

Keep reading...
Show less
News
Hey, is Lisa Bloom smearing Harvey Weinstein's rape victims a 'zealous defense'? That's a tough one no it isn't.
September 12, 2019 10:56 AM
So Lisa Bloom fucking sucks.
Lisa Bloom, lauded "feminist," "women's rights" attorney, and daughter of Gloria Allred, has spent most of her career representing women and crime victims. But for a little while, she decided to take a break from women who had been victimized to help one of the most prolific rapists of our time: Harvey Weinstein. And she helped Weinstein come up with a plan, not to defend himself in court, but to smear and bribe his victims.
Keep reading...
Show less
News
Oops, he meant to say 'heart'! Allegedly!
September 09, 2019 04:23 PM
Who needs judges when you have the Trump Department of Justice on speed dial? That's basically what the DOJ said to a federal court in DC Friday in Committee on Ways and Means v. Department of Treasury, where House Democrats and the Trump regime are duking it out over Trump's tax returns.
Because of course Donald Trump and Bill Barr's DOJ will totally charge Treasury Secretary Steven Mnuchin with contempt of Congress, if Congress asks! Trump and Barr are just so into following the law and holding other executive branch officials accountable for their wrongdoing! And so far, they have been INCREDIBLY HELPFUL in trying to help Ways and Means get Trump's tax returns!
LOLOLOL JK JK JK JK JK JK!
Keep reading...
Show less
News
Very fine people on both sides we guess.
September 06, 2019 12:44 PM
Shit is going down in Boston.
Last weekend, some Nazi fuckboys had their "straight pride"parade in Boston. It was an appropriately pathetic affair, where tens of men who can't get laid all came together to blame teh gays, women, and people of color for their failings in life. Far more people showed up to protest the event than actually attend it, including pro-LGBTQ rights protesters and antifa.
There were some clashes between the two groups and local police. The police then arrested and pepper sprayed a whole bunch of people, including people who were just exercising their First Amendment rights. One protester said he was arrested for calling a cop a pig -- which is a perfectly legal expression of free speech.
Because America.

In the end, 36 people were arrested. Their charges range from disorderly conduct and resisting arrest (charges police like to use when they can't articulate what a person actually did that was illegal) to more serious charges, like assault and battery on a police officer. Local prosecutors moved to dismiss a number of charges, which normally would be uncontroversial and summarily granted. But not today, satans!

A number of people arrested last weekend were arraigned in Boston Municipal Court on Tuesday and Wednesday. In one courtroom, Judge Richard Sinnott refused to drop charges against seven protesters -- even though prosecutors had requested the dismissals. He then had the protesters' defense lawyer arrested for trying to recite the law in court. In another courtroom, Judge Thomas Horgan told three protesters to "stay out of Boston." Because we live in a fucking police state.
Keep reading...
Show less