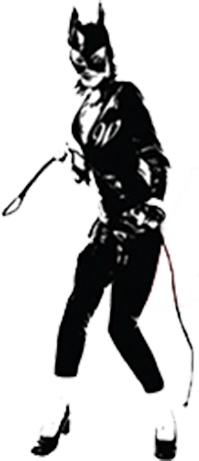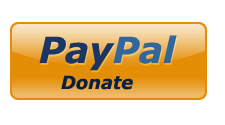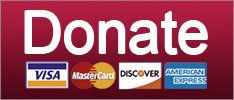 Trump
Pour one out for the Trump boys, whose hotels are even tackier and sadder with no one in them. The Washington Post reports that "seven of the Trump Organization's 10 top-grossing properties were closed" as of today, and the remaining three in Chicago, New York, and Washington, DC, were barely hanging on, with their bars and restaurants shuttered. Sadly, that band of misfits trying to dig up Ukraine dirt on Joe Biden has to meet on Zoom now that BLT Prime is closed. Because you know they're still fucking that chicken, somewhere.
The Post says that Trump's Emoluments Inn in DC, leased from your federal government, is at five percent occupancy, and "managers of the hotel have been peppering social media with promises of a comeback and thank you messages to the few guests staying there." The hotel, which has been the subject of many lawsuits because HOLY SHIT, HOW IS IT NOT AN EMOLUMENT FOR THE PRESIDENT TO POCKET MONEY OFF OF LAND LEASED FROM THE FEDERAL GOVERNMENT???, functioned as the Republican center of gravity in DC until this month. GOP insiders mingled nightly at the bar with lobbyists, Sprint executives looking for a favor from the administration conspicuously wandered the lobby in branded polos, the Secret Service was parked upstairs paying top dollar, and everyone from the RNC to Attorney General Bill Barr booked events there, so as to shower Dear Leader with ever more cash.
Keep reading...
Show less
Elections
But no one was totally sure about that until this morning.
If you're an Ohio voter, don't try to show up to the polls today.
Basically, Ohio is a shitshow.
Last week, Republican Governor Mike DeWine set a national precedent by working fast to ban large events, close Ohio public schools, and stop in-person classes at Ohio's public universities. Over the weekend, he ordered the state's bars and restaurants closed. But DeWine stalled on making a decision about whether or not today's primary should happen as planned.
Late Monday, DeWine and Ohio Secretary of State Frank LaRose had still taken no public action to delay the vote. But at their daily press conference with updates on COVID-19, the pair announced their plan to go to court to seek a delay of the election. Assuming the court would rule in favor of the state, county boards of election around Ohio told poll workers not to come to work on Tuesday.
Then, a little after 7 p.m., Common Pleas Judge Richard Frye refused to issue a temporary restraining order delaying the election, saying it would set a "terrible precedent" and elaborating:
"There are too many factors to balance in this uncharted territory to say we ought to take away from the legislature and elected statewide officials and throw it to a common pleas judge in Columbus with 12 hours to go until the election[.]"
So it seemed the primary would go on as scheduled.

And that's when the real fun started.
Keep reading...
Show less
©2018 by Commie Girl Industries, Inc