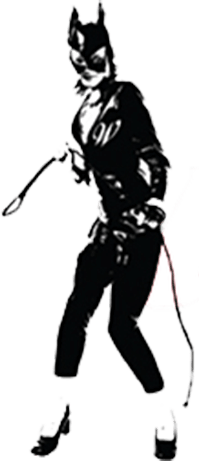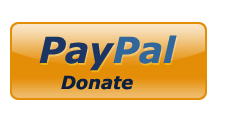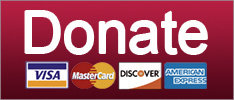 popular
Florida Man discovers New York courts DO NOT PLAY.
This morning, accused pedophile Jeffrey Epstein lost his bid to wait out his trial in the comfort of his $77 million mansion. Instead he'll extend his stay in the New York Metropolitan Correctional Center's Special Housing Unit down the hall from El Chapo Guzman. Turns out courts look at a safe stuffed with $70,000 in cash, "48 loose diamond stones, ranging in size from approximately 1 carat to 2.38 carats," and a forged passport as evidence that the defendant just might have the inclination and ability to skip bail and skedaddle to someplace warm to live out the remainder of his days under an assumed name.
US District Judge Richard Berman ruled Epstein poses a threat to public safety, citing the testimony of alleged victims Annie Farmer and Courtney Wild, who "fear for their safety and safety of others if Epstein were to be released" in announcing his decision to deny bail to the accused child sex trafficker. Epstein's lawyers had offered to secure his release with assets totaling $100 million, but it wasn't enough.
Keep reading...
Show less
Tech
Reach out and touch someone.
Everyone who has a cell phone essentially has a geo-tracking device on them at all times. Cell phone companies have the ability to track their users both through cell tower tracking and through precise GPS tracking. They have legal access to this data so they can pass it along to 911 in case of an emergency. But cell providers have been doing more than that -- they've also been selling this data to third parties, who then sell it to other third parties. This data can be used to track a phone in real time and even put together patterns of when a person is at home, when they're at work, and so on.
This week, privacy watchdog Electronic Frontier Foundation (EFF) filed a lawsuit in California, challenging these practices. Here's what you need to know.
Keep reading...
Show less
Post-Racial America
When Civil Rights Division attorneys and the EDNY disagreed, Bill Barr knew which side to come down on.
The day before the fifth anniversary of Eric Garner's death, the United States Department of Justice announced that there will be no justice for Eric Garner's family or NYPD officer Daniel Pantaleo. Attorney General William Barr personally stepped in to override the recommendation of career lawyers in the DOJ's Civil Rights Division and ensure that Pantaleo would face no charges, because god forbid a white cop ever faces accountability for murdering a black man.
On July 17, 2014, NYPD officers went to arrest Eric Garner for selling loose cigarettes to people who can't afford to buy a whole pack. As the world saw after a video taken by a bystander went viral, Pantaleo took Garner down from behind and then struggled with him until his arms were wrapped tightly around Garner's neck. Other officers put their weight on Garner's back, pushing his chest against the ground. Garner, who had asthma, said "I can't breathe" 11 times before going into cardiac arrest. New York City's medical examiner ruled Garner's death a homicide. Garner's death caused nationwide protests, and his last words became a rallying cry for the Black Live Matter movement.
Tuesday's announcement was the culmination of nearly five years of investigations and infighting among DOJ officials about whether Pantaleo should be charged with a federal crime for Eric Garner's death. Prosecutors and FBI agents in the Eastern District of New York, who regularly work with the NYPD, were wary of prosecuting Pantaleo. Officials in the Civil Rights Division, however, believed they had a strong case. ThinkProgress described what happened:

Keep reading...
Show less
Russia
That jacket is the crime!
Roger Stone is one lucky sumbitch. Despite his flagrantly violating a gag order for months on end, Judge Amy Berman Jackson let him go home and sleep in his own bed last night. She did order him not to speak about his case publicly and barred him from social media entirely, saying, "defendant may not post or communicate on Instagram, Twitter, or Facebook in any way on any subject." Sadly, the public will be deprived of sartorial advice from the Men's Fashion Correspondent for the Daily Caller. Hint: What Would Secretariat Wear?
The hearing got off to a rocky start for Stone, with his lawyers doggedly trying to persuade Judge Jackson that the search warrant on Stone's home was ILLEGAL because actually Russia never hacked the DNC. If you say it slowly out loud to yourself -- the DNC hack was an inside job, it's all a Deep State conspiracy, Wiiiiiiitch Huuuuuuuunt -- it still makes no goddamn sense. Because Stone was indicted for lying to Congress, obstruction, and witness tampering, not conspiring with Russia. Although he was in contact with Guccifer 2.0 and Russia's favorite cutout, Wikileaks.
Keep reading...
Show less
lawsplainer
You know those Montana juries, just constantly oppressing septuagenarian veterans for violating environmental laws!
In the final installment of a rather bizarre turn of events, last week the Ninth Circuit vacated the conviction of a Montana man who had destroyed government property and polluted streams and wetlands, in violation of the Clean Water Act. But in doing so, they just might have saved the Clean Water Act for the rest of us.
In 2016, Joseph Robertson was convicted of polluting US waters and destroying government property for building illegal ponds and ditches. He claimed that he built them to help fight fires. Robertson was sentenced to 18 months in prison and fined $130,000.

At first glance, that sounds like a pretty harsh penalty for digging some ditches. But let's look at the details -- and also remember that Robertson was a 77-year old military veteran. Convicted, by a Montana jury, of violating nanny state environmental laws. In Montana.
Keep reading...
Show less
Featured
This is probably not what Judge Emmet Sullivan meant when he told Michael Flynn to go back and cooperate a whole lot more with federal prosecutors. Last week, Flynn appeared to blow up his carefully negotiated plea deal when he suddenly realized that he'd never known he had been lobbying on behalf of the Turkish government in 2016. And this week he's torpedoing the trial of his former colleague Bijan Rafiekian for conspiracy and violation of the Foreign Agents Registration Act (FARA). It's a bold strategy, Cotton, especially for a guy who already pissed off the Judge by blaming the FBI for letting him lie to their faces. Let's see if it pays off!
Keep reading...
Show less
lawsplainer
Notes on a gonzo bail hearing.
Every single thing about the Jeffrey Epstein case is bizarre and appalling, and this morning's bail hearing in New York was no exception. Between defense lawyers arguing that Epstein hasn't been caught molesting any girls for 15 years now, so he should get to go home to await trial in his palace, and prosecutors pulling out a new piece of incriminating evidence every 10 minutes, US District Judge Richard Berman had his hands -- and his courtroom -- full. His honor won't issue a ruling on bail until Thursday, but ... we have a fair guess as to how that one will go.

The Fake Passport
When making the case that your client is not a flight risk, gosh, nothing could be farther from the truth, your Honor, the presence of a false passport in his safe is not really a point in your favor. Particularly when pre-trial services has already issued a non-public report recommending that the "billionaire" with a couple of jets and multiple private islands to his name park his ass in jail and stay there.
"The passport was issued in the name of a foreign country, it was issued in the 1980s, it is expired, it shows a picture of Jeffrey Epstein, and another name," said prosecutor Alex Rossmiller, referring to the Saudi passport discovered by the FBI when it raided Epstein's New York mansion two weeks ago.
Keep reading...
Show less
News
Guess Trump is 'exonerated' AGAIN!
Here's some weird news that is probably bad and probably tells us just what an un-American wad of dogshit Attorney General Bill Barr really is -- like, even more than we already thought he was, which is saying something.
CNN reported on Friday that the massive Southern District of New York (SDNY) investigation into Donald Trump, his children, and his business is probably almost over and will probably result in no indictments, which probably would make no goddamned sense if you consider that Trump has already been named as co-conspirator in the hush money porn payoff scheme to pay off women Trump had had affairs with while married to Melon.
Keep reading...
Show less
Post-Racial America
Let's say one nice thing about Labor Secretary Alex Acosta as he packs up his office to GTFO of DC. At least the guy spared his wife and kids the humiliation of watching him walk around with an arrow through his head for another two weeks -- although he could have done it before painting a target on his back at that press conference yesterday, inviting every reporter in America to dig in and factcheck a mountain of, ummm, mischaracterizations about his prosecution of Jeffrey Epstein when Acosta was US Attorney for the Southern District of Florida in 2008. But eventually, he read the writing on the wall. Knowing that his hinky plea deal with pedophile Jeffrey Epstein was going to sink him, Acosta jumped before he could be pushed. SLOW FUCKING CLAP.
Keep reading...
Show less
Immigrants
THE CONSTITUTION COVERS EVERYONE, JACKHOLES.
With mass arrests of immigrants apparently going forward this weekend, immigration rights groups are ramping up efforts to advise immigrant communities that they have legal rights and don't have to open the door to ICE unless the officers have a warrant from a judge. This really pisses off law-and-order types, because how can you have any order if people know their "rights" under the law? After all, "rights" are for people like national security advisers who weren't explicitly warned that lying to the FBI is a crime.
Now the wingnuts have another thing to freak out about, and it is a little thing called "Nancy Pelosi."
Keep reading...
Show less
lawsplainer
If the Constitution falls and no one is there to hear it, does it make a noise?
The Trump kleptocracy is alive and well and no one can stop it! Despite constitutional prohibitions on federal officials profiting financially from their positions, so far no one has been able to successfully sue Trump to stop him from doing that.
Trump doesn't just still own his businesses; he regularly uses his position to promote them. Since taking office, he has referred to Mar-a-Lago in Palm Beach -- where you too can gift the president hundreds of thousands of dollars -- as "the winter White House," and spent millions of taxpayer dollars to travel to Florida, all the while encouraging politicians, lobbyists, and people seeking influence to join him. Not to mention that small hotel in our nation's capital where every foreign despot seems to have rented the ballroom or a whole floor to pay tribute to the businessman in chief.
This is exactly the type of thing the emoluments clauses of the Constitution are meant to stop. But if no one has standing to enforce the Constitution, does it even really exist?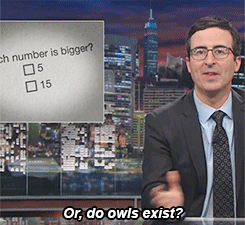 Keep reading...
Show less
Post-Racial America
Last night in the Rose Garden, Donald Trump folded like a cheap suit paired with a longass, Chinese tie stuck down with scotch tape. Flanked by Bill Barr, President Dementia congratulated himself on his flawless victory at the Supreme Court where Chief Justice John Roberts said that Wilbur Ross was full of crap and stopped him from adding the citizenship question to the Census.

"Thank you, Mr. President," said the sycophantic attorney general. "And congratulations on today's executive order, which will ensure that we finally have an accurate understanding of how many citizens and non-citizens live in our country."
PLEASE CLAP.
Having caved so hard that Mick Mulvaney found himself spelunking in his many chins, Trump no longer felt the need to pretend that the question had been added for any other reason than to rig the upcoming congressional redistricting process. No doubt Commerce Secretary Ross appreciates a formal announcement that he was lying to Congress about needing to know the immigration status of Census respondents to protect minority voters under the Voting Rights Act. It'll give House Democrats something to add to the criminal contempt citation they're voting on next week.
But back at the White House, Trump was happily barfing out nonsense.
Keep reading...
Show less
Post-Racial America
Welcome back to a week ago, everybody!
Mark your calendars, the Constitutional crisis is scheduled for 5 p.m. ... PSYCH! ABC is now reporting that the Trump administration caved to reality and will acknowledge that their plan to add a citizenship question to the US Census is dead. So, either ABC is wrong and Trump and Attorney General Bill Barr will forge ahead and announce their Totally Legit Not At All Racist New Plan to defy the Supreme Court and ratfuck the Census this afternoon, or Trump will sign an Executive Order mandating that Wilbur Ross make a list of all those pesky illegals some other way. Spokesman Higglesford Giblets declined to comment on ABC's report, but said Trump "will do everything within his legal authority to determine and make public who is in the United States legally and who is not," according to Reuters, so at least we've got that whiff of fascism to look forward to. But are the Census cases finally, really dead? Or will they be resurrected like Dick Cheney to haunt us forever?
We believe this takes us back to exactly where we were a week ago. Happy Groundhog's Day, everybody!
After Chief Justice John Roberts held that Commerce Secretary Wilbur Ross was patently full of crap when he testified that the citizenship question was added to the Census to ensure a complete count of minorities and comply with the Voting Rights Act, lawyers for the Justice Department conceded defeat and assured courts that the forms would be printed without it. But then ...
Keep reading...
Show less
popular
Alex Acosta's Jeffrey Epstein press conference, for an audience of one.
If Alexander Acosta wanted to pull a Kavanaugh, he should have just shouted incoherently about beer at yesterday's press conference. Instead, the Labor secretary -- who a decade ago was the United States Attorney stroking secretive billionaire Jeffrey Epstein's hair while negotiating his plea for molesting what the FBI alleged were dozens of girls -- told a series of easily disprovable lies and then bizarrely blamed Epstein's victims for their own abuse. Cheers!
"The message is you need to come forward," Acosta burbled from the podium. "And as victims come forward, these cases can be brought and they can be brought by the federal government, they can be brought by state attorneys, and they will be brought."
Keep reading...
Show less
News
Let's be clear: We knew when disgraced former National Security Adviser and literal actual foreign agent Michael Flynn fired his normal lawyers and hired Sidney Powell, a Fox News TV clown lawyer with a Twitter feed that could cause emoji seizures, that things were about to get weird. Flynn is not far off from his sentencing for lying to the feds, but he was supposedly just really wanting to cooperate with the government a whole lot more, especially as the star witness this summer in the trial against his former business partner Bijan Rafiekian. Presumably Flynn was doing this so that the judge on his case, Emmet Sullivan, who has been so amused by Flynn's "I WUZ FRAMED!" hijinks up to this point, would not lock him up in Guantanamo as a joke, and then pull him out of there in 30 years, so that he might begin his real sentence in a normal federal prison.
To be clear, this is a Three-Star Twitter clown lawyer who tweets things like this:
And now Sidney Powell, J.D., LL.M., W.T.F., has blown up Flynn's cooperation agreement, and we are all left to ask WHAT THE HELL ARE THEY DOING?
Keep reading...
Show less
News
Just another week in the living nightmare that is the Trump presidency.
If you use Twitter for government business, you can't block your constituents. Says who? Well, the First Amendment and the US Court of Appeals for the Second Circuit.
On Tuesday, a unanimous panel of the Second Circuit ruled that Donald Trump can't block people on Twitter just because he doesn't like what they're saying. Yes, this is a real lawsuit that the free speech watchdogs at the Knight Institute had to bring. Because the president is a fragile, petty little man.
Keep reading...
Show less