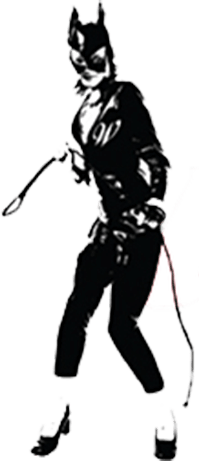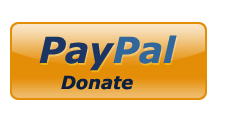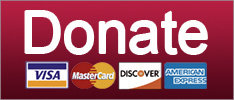 Russia
Nothing to see here because it's WHAT'SAPP.
Guess who is a LIARFUCKINGLIAR today? Just kidding, that was a trick question. The answer is EVERYONE IN THE WHITE HOUSE, all day, every day. But Congressional Badass Elijah Cummings just dropped a letter on White House Counsel Pat Cipollone. Covington Catholic's proudest alum pinky swears that all the little Trumplanders comply with national security classification requirements, but he may have left out one or two wee tiny security lapses. Like, say, using an AOL email account to discuss the sensitive (and probably illegal) transfer of nuclear technology to our good buddies in Saudi Arabia. NBD, right? Russian and Chinese hackers cower in fear when they hear that scary YOU'VE GOT MAIL, it's just science!
Cummings is clearly pissed off and ready to start dropping subpoenas. Laying out "Two Years of White House Obstruction," Cummings reminded Cipollone that Jared and Ivanka spent the first eight months of the Trump administration using their own BUT HER EMAILS homebrew server, and when they got caught, they rerouted their traffic to a Trump.org server for safekeeping. Which is not how any of that works, but it's totally cool, see, because they "confessed" to it and now everything's fine. And apparently it was, because GOP Oversight Chair Trey Gowdy -- who spent years pretending that Hillary Clinton's email server was the gravest national security threat since Julius and Ethel Rosenberg -- let the Trump email inquiry drop and refused to issue any subpoenas.
But Elijah Cummings is no Trey Gowdy. For one thing, he has a normal-shaped head, so when White House lawyer Emmett Flood wrote the Committee in December saying, "the relevant advisor ... has provided the Committee with information aimed to address your current legislative interests. I hope this resolves the matter," Cummings just shook his damn normal-shaped head and got back to doing his job. Which is CONGRESSIONAL FUCKING OVERSIGHT! And here's what he found.
Keep reading...
Show less
Crime
Oklahoma is the Florida of Alabamas.
There are a few vacancies in the Sheriff's Office in Nowata County, Oklahoma. Like almost all of them, after the acting Sheriff, Terry Sue Barnett, resigned Monday, along with the undersheriff, all the deputies, and most of the staff at the county jail. They all walked off the job after Barnett alleged a judge tried to pressure and also maybe bribe her into reopening the jail, which had been evacuated at the end of February over multiple safety issues she says the county has not made any efforts to fix. The Tulsa World has the story, which had us raising our eyebrows so frequently our forehead hurts now. (Mind you it's a heavy lift.)
Three dispatchers and two jailers stayed on the job, at least; the dispatchers still take care of 911 calls for fire and EMT services, although they have to patch law enforcement calls to other agencies. Inmates from the county jail are being held in a nearby county's jail for the time being. In a news conference yesterday, Barnett said the jail suffered from an extensive list of problems that made it unsafe, including exposed wiring and carbon monoxide gas that had hospitalized jail staff. And then there's the live snake that fell on a prisoner, which we'll get to in a moment.
Keep reading...
Show less
SCOTUS
Time to win back the White House and stack the hell out of the Court.
The Supreme Court, a theoretically legitimate institution, declared Tuesday that the US government can treat immigrants awaiting deportation like garbage. Specifically, ICE can "pick up" these immigrants and "detain" them "indefinitely" (a long-ass time). ICE can do this whenever it pleases, not just after these immigrants have completed prison terms for any criminal convictions.
The media has already hailed this as a "victory" for Donald Trump, because they can't help playing to his colossal ego. The 9th US Circuit Court of Appeals, which Trump has criticized despite knowing as much about the law as he does fine dining, ruled in 2016 that convicted immigrants could not be indefinitely detained after completing their sentences. The 9th Circuit said they could seek bond hearings and advocate for their release.
The 9th Circuit case was a class-action suit filed in the belief that immigrants had human rights. The plaintiffs were legal US residents: Cambodian immigrant Mony Preap, convicted of marijuana possession, and Palestinian immigrant Bassam Yusuf Khoury, convicted of attempted to manufacture a controlled substance. Preap was convicted in 2006 but ICE didn't arrest him then. When he was later convicted of battery, which does not trigger the mandatory detention statute, ICE took him into custody but denied him a bond hearing.
Justice Samuel Alito, who wrote today's SCOTUS opinion, scoffed at the notion of "due process" for mere noncitizens. He argued that "the Secretary's failure to abide by this time limit would not cut off her power to arrest under subsection (c)(1). That is so because, as we have held time and again, an official's crucial duties are better carried out late than never."

Alito refers to Secretary of Homeland Security Kirstjen Nielsen, a nefarious and heartless incompetent whose "crucial duties" involve locking up children in cages, some of whom die in the process. Pretty much everything on her "to-do" list should be carried out "never," forget "late" or even "promptly." It's as if the Court recognizes that Nielsen, while evil, is also too inept to send ICE after immigrants in a timely fashion. Better to let her have all the time she needs. Let's not overly tax the Homeland Security secretary.
Keep reading...
Show less
SCOTUS
Oh you dumb idiot bastard.
This morning, after giving Fox News a 12-hour head start with a yet-to-be-filed copy, Devin Nunes and a Virginia lawyer who may not have the best interests of a free press at heart sued some folks. They sued Twitter, and some punk GOP operative woman who probably sucks, and her (they allege) conspirators, Devin Nunes' Mom and Devin Nunes' Cow.
Wonkette would like to take this opportunity to sue Devin Nunes' Cow for stealing our shtick, the one we invented and which is very extraordinarily clever, and I came up with it and then set Evan loose on it one day when I noticed haw haw that Devin Nunes studied animal HUSBANDRY and even though I know that is just fancy for "farming," I said, "HEY, DO YOU THINK DEVIN NUNES IS FUCKING HIS COW?" Sure, it's no Jerry Falwell losing his virginity to his mother in an outhouse -- because it's ONE MILLION TIMES FUNNIER, STUPID DUMB LARRY FLYNT! The Supreme Court -- at least in the old liberal Rehnquist days, lol -- it would doubtless agree!
Oh, wait, we just remembered you can't copyright an idea, which makes us a better lawyer than Devin Nunes's Virginia dude. Allegedly. We opine.
Nunes's grievances are many -- as they should be with a demand that the courts award him $250 million -- and they are dumb.

How Dumb Are They?
Devin Nunes and his Free Speech Hero lawyer, Steven Biss -- who once sued a paper for printing "fake news" about a school board member that was actually very real news -- have several complaints. (After a very long introduction in which it is explained for no reason at all that Devin Nunes once introduced a bill for The Troops.) The first complaint, about which we do not care, is that Nunes claims he is being "shadowbanned" by Twitter. Fox News's Judge Andrew Napolitano made quick work of that one; a private company, despite being the new "town square," does not have to give untrammeled access to its platform, and may in fact, thanks to the Communications Decency Act, censor people. This was to Devin Nunes's benefit yesterday when Twitter suspended user Devin Nunes' Mom for being gross and mean and VERY hilarious and sounding just exactly like a common Wonkette.
Keep reading...
Show less
2016 Presidential Election
And AMI editor claims NO KNOWLEDGE.
Okay, Wonkers, grab those bonbons and settle in for your stories. It must be sweeps week, since we've got the Trash Twins and Jeff Bezos's Wandering Dick back in the rotation.

Back in February, The Daily Beast confirmed that Michael Sanchez was the National Enquirer's source for the leaked texts between Jeff Bezos and his sister Lauren Sanchez. You know, just in case anyone failed to work that out when Elkan Abramowitz, the lawyer for the magazine's parent company American Media (AMI), went on television and announced that the source was "well known to both Mr. Bezos and Miss Sanchez." Now The Wall Street Journal has gotten details of the contract, confirming that Sanchez did indeed sell a photo of his own sister's pink bits for $200,000. Stay classy, bro, we know you will!
Keep reading...
Show less
Russia
He only has a few billion left! HOW WILL HE LIVE!
Pity the poor oligarchs! Won't someone please think of the Russian billionaires so cruelly impoverished by the spiteful caprice of the Trump administration's attack dogs in the Treasury Department? However will Oleg Deripaska even afford to maintain all his yachts and houses and jets when the American government cuts him off so brutishly from the international financial system? Thus he has been forced to sue Treasury Secretary Stephen Mnuchin for arbitrarily adding him to the sanctions list and forcing him to meager subsistence on canned caviar and lobster foraged from a suburban Moscow dumpster.
Or something.
Deripaska's lawsuit, filed Friday in DC, is a masterpiece of melodrama and pathos. Really, Tolstoy would blush.
Keep reading...
Show less
Cops Behaving Badly
Enabler Labor Secretary Alex Acosta needs to GTFO NOW.
Why is Alexander Acosta still Secretary of Labor? Even by the debased standards of the Trump administration, Acosta is filthy and should have resigned long ago. The guy helped Jeffrey Epstein, a serial child rapist, skate by with a rap on the knuckles. And instead of being ostracized by polite society, he's still a Cabinet member. WHAT. THE. FUCK.
Last month, US District Judge Kenneth Marra of the Southern District of Florida ruled that the US Attorney's office, then led by Alexander Acosta, had violated the victims' legal rights in 2008 by failing to notify them of Epstein's plea agreement in state court and leading them to believe that federal charges would be forthcoming. In fact, the sweetheart plea deal had already been worked out before the feds even met with the 14-year-old victim and made her spend hours discussing the details of her abuse. Because they are ghouls.
Acosta went so far as to have breakfast with with Epstein's lawyer Jay Lefkowitz and personally assure him that the victims would be kept out of the loop.
U.S. Attorney Acosta then met with Lefkowitz for breakfast and Lefkowitz followed up with a letter stating, "I also want to thank you for the commitment you made to me during our October 12 meeting in which you . . . assured me that your Office would not . . . contact any of the identified individuals, potential witnesses, or potential civil claimants and their respective counsel in this matter."
In fact, the victims were kept so completely in the dark that the first girl who reported Epstein's pedophile ring has long assumed that she was the "child prostitute" in the sole charge of solicitation of a minor that he eventually pled to. (Which is not a thing, since a child cannot consent to sexual intercourse with an adult, much less to trade sex for money.) Last night The Washington Post reported that Acosta's office allowed Epstein to plead guilty to soliciting a different, older girl, who was actually 16 at the time of the sexual contact. Which means that in more than half the country, Epstein isn't even required to register as a sex offender.
Keep reading...
Show less
2016 Presidential Election
Hey, remember that fun time when federal prosecutors made those National Enquirer editors admit to engaging in an illegal scheme to violate campaign finance law by buying up stories of then-candidate Donald Trump's roving pecker to make sure that that voters never saw them? Well, guess which propaganda firehose also caught the story on the Stormy Daniels payoff and killed it to benefit candidate Trump?
Good reporting, kiddo. But Rupert wants Donald Trump to win. So just let it go.
That's from last week's blockbuster New Yorker article by Jane Mayer on the uholy feedback loop between Trump and Rupert Murdoch's Whitesploitation network. FoxNews.com reporter Diana Falzone spent six months working on the Stormy Daniels payoff story, and by October of 2016, just a month before the election, she'd it nailed down. She had emails between Michael Cohen and Keith Davidson, Daniels's former attorney, and had even seen the hush agreement. But her editor Ken LaCorte killed the story, allegedly to benefit the Trump campaign, and then Fox made sure to bury it in a non-disclosure agreement when Falzone sued the network in May of 2017 for retaliation and gender and disability discrimination.
But nothing stays buried forever, at least not when there's a Democratic majority in the House of Representatives. And as Falzone's lawyer Nancy Erika Smith suggested on Ari Melber's show, a congressional subpoena overrides a contractual NDA. Hint hint.
Keep reading...
Show less
Congress
Garth Brooks. Friends in low places. Sure, we know the song. You bet.
Who among us hasn't tried to serenade a client with Garth Brooks lyrics and accidentally obstructed justice? Let he who hasn't dangled a pardon to stop our guy from testifying against the president cast the first stone!
We are still trying to figure out WTF was going on with Michael Cohen and the heretofore reputable lawyer who appears to have offered his services as a "back channel of communication" to the president. After Cohen exited the joint defense agreement that Trump's team spread like a blanket over anyone who might possibly do the president harm, Rudy Giuliani seems to have shoved Robert Costello toward Cohen in a desperate bid to keep him onside. Ultimately Cohen hired Southern District of New York (SDNY) veteran Guy Petrillo, who said NFW was he going to let his client pull a Manafort -- half in, half out -- on the Special Counsel. But before that happened, Cohen appears to have been actively seeking a pardon from his former boss in a tacit exchange for his silence.
Yes, we know that Cohen told Congress that he "never asked for, nor would I accept" a pardon from Trump. Newsflash, the guy is a liarfuckingliar, but he does tend to bring receipts. Speaking of which, someone gave CNN copies of two emails from Costello to Cohen, reassuring the president's former attack dog that everything would be fine as long as he kept Rudy Giuliani in the loop.
Keep reading...
Show less
Russia
No, Lisa Page said NOTHING LIKE THAT.
This time it's gonna work! This time the GOP will shout GOTCHA while dumping House testimony from another FBI witness, and we'll all realize that the Deep State was in the tank for Hillary this whole time. Then the Grand Marshall of the Supreme Court will do LOCK HER UPS to Secretary Clinton, and it will prove there was NO COLLUSION because Donald Trump is pure as the driven snow.
Just kidding! On Tuesday, Ranking Member Doug Collins released the second half of Lisa Page's testimony in July before the House Judiciary Committee. And just like last week when he yelled HEE HAW HAM AND BISCUITS and released Bruce Ohr's transcript, he has once again succeeded in proving ... that the FBI worked very hard to protect the country from foreign threats. You're doin' great, sweetie!
Keep reading...
Show less
News
We all shared a good laugh yesterday about Jerry Lundegaard, Lynette Scavo, and Aunt Becky allegedly committing multiple felonies in order to get their pampered, academically challenged kids into fancy schools ... and USC. But this is seriously a major indictment of our supposed meritocracy that never actually existed. It's pretty damn infuriating. C'mon, rich people, your kids were already born on third base. Don't cheat their way across home plate.
Reading the court documents related to the case only raises our blood pressure to Vesuvian levels. Felicity Huffman and William H. Macy (we all know his ass was involved seeing as how he was on the phone calls) claimed their $15,000 bribe was for "disadvantaged youth." This also made it tax deductible. We're sure the IRS is already finding it interesting.

They also grossly abused the SAT accommodations for disabled students so their daughter could take the test alone with a bought-off proctor. This is the bit that wouldn't make it into a movie because the parents would rightly look repulsive and you don't want audiences throwing literal rotten tomatoes at the screen.

Keep reading...
Show less
Courts
Not an accused rapist. Just very understanding of them.
While all the usual terribleness rolls on, so does the greatest single project of Donald Trump and the Republicans: filling the federal courts with so many rightwing judges that even if the country elects Democrats for the next 30 years, there'll be at least an even chance that progressive legislation may be declared null and void in the name of "individual freedom." Forget that they're no good at passing laws; the Republicans are confirming virtually every last incompetent stooge the Federalist Society can dredge up.
Consider Neomi Rao, Trump's nominee to fill the seat on the US Court of Appeals for the DC Circuit left vacant when Brett Kavanaugh boofed his way onto the Supreme Court. Rao has never been a judge, so let's put her on the most important stopping points before the Supremes. And hey, she even has a history of problematic writings in college, not unlike another Trump appointee, Ryan Bounds, whose nomination failed when Tim Scott and Marco Rubio withdrew their support. Not this time: All the Republicans in the Senate voted to move Rao's nomination forward yesterday, and she's expected to win final confirmation today.
Keep reading...
Show less
Russia
Well, they are tenacious, we'll give 'em that!
Okay, everybody grab some Goldfish, choose a bus buddy, and lace up your boots. We're going on a little field trip to Wingnutistan. It's time to visit the people who see the Justice Department getting caught lying under oath, followed by Meatball Whitaker's immediate exit and think, "YEAH, BOOOOOY! HILLARY'S ABOUT TO GO DOWN!"
But first, the back story. In 2017, when Republicans still controlled the House Judiciary Committee, Chairman Bob Goodlatte wrote to then-Attorney General Jeff Sessions asking him to appoint a special prosecutor to investigate the Uranium One conspiracy, AGAIN. There has never been any indication that Hillary Clinton knew about the deal at all, much less that she greenlighted it as a favor to donors to the Clinton Foundation. The deal was approved by the State, Treasury, Justice, Energy, Defense, Commerce and Homeland Security departments, as well as the Office of the US Trade Representative. Nevertheless, Trump's posse in Congress was sure that the key to beating back the Mueller investigation was to distract the country with a competing investigation into Hillary Clinton.
At the same time, the Senate Judiciary Committee was showing its great support for law enforcement by shitting all over the FBI and accusing James Comey of having been a secret Hillary lover. Senators Chuck Grassley and Lindsey Graham -- both of whom KNOW BETTER -- also demanded a special prosecutor be appointed to reinvestigate charges that the FBI did illegal FISA's to Carter Page's stupid red bucket hat.
Keep reading...
Show less
Russia
Think of all the people guaranteed a good time now after they dropped a mountain of cash on the Grifter in Chief.
How many live investigations are there of the Trump inauguration fuckery funtimes? Couple few!
No pressure Brian Frosh and Mark Herring!
For any of these investigators looking into foreign entities using straw purchasers to illegally donate money to the Trump inaugural gravy train, The Guardian is here to help:
Keep reading...
Show less
Russia
For people who lie all the goddamn time, these guys are really, really bad at it. For instance, in September, Paul Manafort tried to feed federal prosecutors three different explanations for a $125,000 payment made to his former lawyers by a media company in June 2017. If this was an attempt to stop them from investigating the source of that cash, it failed spectacularly. Manafort might as well have shouted, X MARKS THE SPOT, LOOK HERE FOR MORE CRIMES! It's unlikely that Robert Mueller needed Mr. Smooth to tell him about the kickback scheme at Trump's Rebuilding America Now PAC -- he'd already made contact with a key witness in January of 2018 -- but the dumbass divining rod shaking like a maniac was a pretty good sign to DIG HERE NOW.
And dig they did. Remember a few weeks ago when we played Redaction Bingo with the FBI agent's affidavit and discovered that kickback scheme whereby Multi Media Services Corporation (MMSC), the ad buyer for Trump's grifting Rebuild America PAC, was getting a six percent commission and kicking three percent of it back to Manafort's buddy Laurance Gay, who ran Rebuilding America Now (RAN)? Then, some sort of way, MMSC wound up sending $125,000 to WilmerHale to defray Manafort's legal fees in June 2018? Which is, ummm ... an unorthodox way to fund a legal defense.
Well! Yesterday, NBC's Christina Wilkie pulled back another layer of the giant onion to reveal ...
Keep reading...
Show less
popular
Turns out that "spa" owner hanging out with Trump at his Mar-a-Lago Super Bowl party got more than a selfie from the president. According to Mother Jones, Li "Cindy" Yang, founder of the "massage parlor" in south Florida where Patriots owner Robert Kraft was busted for solicitation last month, has been running a tidy business selling Chinese nationals access to the president at Mar-a-Lago.
Yang, who goes by Cindy, and her husband, Zubin Gong, started GY US Investments LLC in 2017. The company describes itself on its website, which is mostly in Chinese, as an "international business consulting firm that provides public relations services to assist businesses in America to establish and expand their brand image in the modern Chinese marketplace." But the firm notes that its services also address clients looking to make high-level connections in the United States. On a page displaying a photo of Mar-a-Lago, Yang's company says its "activities for clients" have included providing them "the opportunity to interact with the president, the [American] Minister of Commerce and other political figures." The company boasts it has "arranged taking photos with the President" and suggests it can set up a "White House and Capitol Hill Dinner."
THIS IS WHY CAMP DAVID EXISTS, GODDAMMIT.
Yang and her family had sold most of their "day spas" before Kraft was filmed getting a handjob from a likely trafficked woman, his second visit to Orchids of Asia in twenty-four hours. The Miami Herald notes, however, that the strip mall outlets had already "gained a reputation for offering sexual services" before Yang sold her stake in them. But don't worry, you guys, because Mrs. Yang has figured out other ways to make money.
Keep reading...
Show less