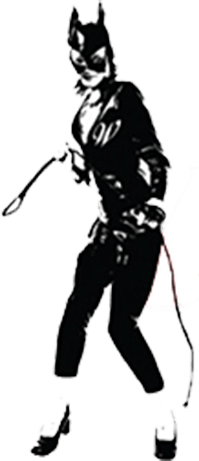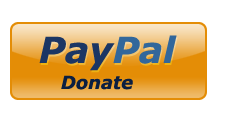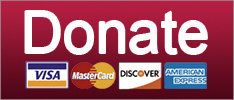 2016 Presidential Election
Liz is MAD ABOUT A THING.
November 08, 2019 10:13 AM
WHIIIIIIIINE!!!!!!!! I GOT CAUGHT USING MY CHARITY AS A PIGGY BANK, AND MY LAWYERS SETTLED THE LAWSUIT. I HAD TO ADMIT TO BEING A SCAMMER, SO NOW I'M GOING TO LIE ABOUT IT ON TWITTER. BOOO HOOO HILLARY CLINTON NEW YORK CLINTON FOUNDATION!!!! WAAAAAH POOR MEEEEEEEE!!!
Sorry for screaming, but honestly we have no chill right now. None. Zero.
Yesterday a New York court found that Donald Trump -- who spent five years spewing lies about the Clinton Global Initiative, which is one of the most effective charities in the world and has helped hundreds of thousands of people -- systematically violated New York State's charity laws for years on end. You can read the decision right here.
As a director of the Foundation, Mr. Trump owed fiduciary duties to the Foundation, pursuant to N-PCL § 717; he was a trustee of the Foundation's charitable assets and was thereby responsible for the proper administration of these assets, pursuant to EPTL § 8-1.4. A review of the record, including the factual admissions in the Final Stipulation, establishes that Mr. Trump breached his fiduciary duty to the Foundation and that waste occurred to the Foundation.
When New York Supreme Court Justice Saliann Scarpulla says you breached your fiduciary duty, she means you are guilty of breaking the law.
President Pisspants immediately took to Twitter to beat his saggy breast in rage, howling, "All they found was incredibly effective philanthropy and some small, technical violations, such as not keeping board minutes." Donald Trump is lying.
Keep reading...
Show less
Legal
November 07, 2019 03:22 PM
Every day with Lev Parnas and Rudy Giuliani is unspeakably stupid, but some days are even stupider than others. This is one of those days. Friends, we have stumbled upon the still-live website for Lev Parnas's Fraud Guarantee company, so named to depress mentions of his previous shady dealings when searchers plugged "Parnas" and "fraud" into their Google machines. Does this company guarantee to perpetrate a fraud upon its clients? No, sir! This is a "best of breed technology with respect to background check and due diligence products" that promises to "scour the internet, crunch the data, and identify potential risks for investors."
What the hell does that even mean, you say? Well, just give old Lev your bank routing number and your worries are over!
This technology isolates reputational concerns for a given entity and its principles. If people are talking about fraudulent activity, we will know about it. The reporting and analytics provide positive/negative trending of content regarding individuals, funds, or companies that an Investor may be contemplating investing in. While background checks are helpful looking into the past, we provide "real time" assessments as to what is happening today.
UH HUH.
As best we can make out, Parnas and his alleged co-conspirator David Correia hoped to launch some kind of LifeLock knock-off that would insure investors against the risk of being defrauded. It's not clear if they had an actual product, much less a plan beyond hiring Rudy Giuliani as their pitch man. But there's a whole lot of rubes and their money to be parted if you can get your spots on the local Sinclair outlet. Plus these Chucklefucks had one thing no one else had.
No not HEART, ya patsy. They had the absolute worst judgment of anyone in South Florida, and that is really saying something. The New York Times has fleshed out the details of how an idiot who was trailed by bad debts and didn't have a pot to piss in came up with half a million dollars to pay Rudy to shill for his company.
Keep reading...
Show less
lawsplainer
Gonna lawsplain you ALL NIGHT LONG.
November 07, 2019 01:55 PM
Mollie Hemingway and Rand Paul need to read the Constitution.
There is no limit to how dumb things can get here in 2019. We have now reached the phase of the Trump impeachment where the criminal-in-chief's sycophants just make up constitutional provisions to support their asinine arguments.

The dumbfuckery started earlier this week on Twitter, because of course it did. In a Twitter fight with Congressman -- and former Republican -- Justin Amash, Mollie Hemingway of The Federalist cited to a nonexistent provision of the US Constitution that apparently says "Donald Trump has the right to unmask the whistleblower in violation of federal law."
As with many things involving Republicans, everything about this is dumb and wrong. And did we mention Mollie Hemingway and Rand Paul are dumb and wrong?
When the facts aren't on your side and the law isn't on your side, you ... try to gaslight the American people.
Keep reading...
Show less
2016 Presidential Election
November 07, 2019 11:21 AM
Roger Stone is shit scared. Literally. On Tuesday during jury selection, he had to leave the courtroom because of ahem food poisoning.
"I have Imodium in my chambers," Judge Amy Berman Jackson offered, after Stone excused himself yet again to tend to his churning bowels. But her generosity did not extend to slowing down the voir dire process for the defendant's tummy troubles, and by Wednesday morning the jury was ready for opening argument. Then the shit really hit the fan!
Roger Stone is charged with obstruction, lying to Congress, and tampering with a witness. He repeatedly told House investigators that he never spoke to anyone in the campaign about Wikileaks and the hacked Democratic emails, had no contact or go-between with Julian Assange, never tried to contact Assange, and had no communication regarding upcoming dumps of stolen DNC emails. None of that was true, as the FBI discovered when they recovered hundreds of emails and text messages with Jerome Corsi and Randy Credico off the Moron Squad's phones and hard drives.
But Roger Stone's lawyer has a most excellent defense to that one. See, when Adam Schiff asked if Stone had any correspondence with Wikileaks or a go-between to Assange, Roger Stone assumed he meant pertaining to Russia. It's like that game you played when you were fifteen and you added "in bed" to every sentence. Stone was mentally adding "in Russia" to all of HPSCI's queries, and so he had no "criminal intent" to lie to Congress.
Keep reading...
Show less
Trump impeachment hearings
We're running out of synonyms for evil over here.
November 06, 2019 03:45 PM
Now that NO QUID PRO QUO! has given way to QUID PRO QUO, BUT THE GOOD KIND!, the GOP is casting about for something to distract from President Crimetime's one million felonies. What they need is a villain! Someone for the public to blame besides Donald Trump, the guy who did all the crimes. So they've settled on the whistleblower, the good samaritan who risked his career to call 911. It's a tricky maneuver, since every single witness has confirmed his account and Donald Trump himself released the transcript of himself extorting the Ukrainian president. To sell this storyline, they're going to need someone with a light touch, someone charismatic and trustworthy. Someone with really good hair.
Unfortunately, all they've got is Rand Paul and Don Jr.
Keep reading...
Show less
Trump
What makes this Trump-rape-denial-defamation suit different from all other Trump-rape-denial-defamation suits? LAWSPLAINER.
November 06, 2019 10:23 AM
In June, writer E. Jean Carroll went public with her story of being raped by Donald Trump in a department store dressing room in the mid-1990s. Trump, being Trump, responded with personal attacks about Carroll's character and looks. Now, Carroll is suing Trump for defamation and WE ARE HERE FOR IT!

Trump's response to Carroll coming forward with her story was typical, disgusting, and unacceptable. He insulted her appearance, called her a liar, and attacked her credibility. And he very well may have also defamed her in the process.
Of course, this is far from the first time Trump has lied and defamed the reputation of a woman who accused him of sexual abuse. As the complaint notes:
These lies were familiar to Trump. He had used them before, when other women stated that he had grabbed, groped, or raped them.
In response to Carroll's suit, White House Press Secretary Stephanie Grisham basically asked to be added as a defendant herself, saying:
I guess since the book did not make any money she's trying to get paid another way. The story she used to try and sell her trash book never happened, period. Her version of events is not even feasible if you've ever tried on clothing in a dressing room of a crowded department store. The lawsuit is frivolous and the story is a fraud — just like the author.
Here are the facts
Keep reading...
Show less
Trump impeachment hearings
Yes, Jim Jordan should DEFINITELY get to ask Marie Yovanovitch these super-smart questions in public.
November 05, 2019 02:12 PM
Watching the Republicans HURR DURR their way through Marie Yovanovitch's House testimony is hilarious. But at the same time, it's really not funny at all. This career public servant gave 33 years of her life to the United States foreign service, only to be kicked to the curb when the Russians put a conspiracy-loving idiot in the White House. And now the GOP is going to smear Yovanovitch and pretend that the anti-corruption reformers we supported in Ukraine were actually the bad guys, so as to better launder the reputation of the corrupt crooks who were feeding Trump lies that led him to try to extort the Ukrainian president. It's a fucking disgrace.
Rep. Jim Jordan got the party started by whining for the record about Nancy Pelosi and her fake impeachment hearings which is NO FAIR because of some lies he just made up about precedent. Then Rep. Lee Zeldin bitched that HPSCI Chair Adam Schiff isn't head of Foreign Affairs, so how come he gets to interview a State Department witness, HUH HUH HUH? Then they bitched for 20 minutes about the Washington Post getting a copy of Yovanovitch's opening statement. And it only went downhill from there.
But Democrats managed to elicit a comprehensive account of the ambassador's slow realization that Rudy Giuliani and his Chucklefuck buddies were gunning for her through a backchannel that took precedence over official State Department policy in Ukraine. Yovanovitch's first inkling that something was amiss came from her contacts in the Ukrainian government, who called to say, Hey, who is it that actually speaks for the US government, and also YOU IN DANGER, GIRL!
Keep reading...
Show less
News
Yesterday was a great day and also just a start.
November 05, 2019 10:58 AM
The state of Oklahoma freed 462 inmates from prison yesterday after their sentences were commuted, in what's widely being called the biggest single-day release of prisoners in US history. We should note, however, that the New York Times fastidiously says it's merely "one of the largest," because what about that time Andrew Johnson pardoned all the Confederates? Either way, it's a huge step toward reform for Oklahoma, which the Times notes "continues to vie with Louisiana for the highest per-capita imprisonment rate in the country."
Keep reading...
Show less
Featured
November 04, 2019 03:30 PM
If your particular kink is watching Donald Trump get spanked by a federal judge, then today is your lucky day! A three-judge panel of the Second Circuit Court of Appeals ruled that Donald Trump is not above the law, and he needs to back off and let the accountants hand his tax returns over to a New York state grand jury. Apparently, they didn't buy the argument that Donald Trump could shoot someone in the middle of Fifth Avenue and it would be illegal for the police to investigate it while he's in office.
Yes, his lawyers argued that. LITERALLY.
Keep reading...
Show less
Ukraine
November 04, 2019 12:26 PM
In the fall of 2018, Chucklefucker Lev Parnas was so broke that he had to borrow money to pay for the herring and schnapps at his son's bris. The following summer, he was swimming in cash, enjoying charter flights, luxury cars, and personal bodyguards. What changed? According to CNN, Ukrainian oligarch Dmitry Firtash waved the magic money wand and started raining cash down on his American fixer.
"I'm the best-paid interpreter in the world," Parnas joked, according to CNN's sources. Firtash's disheveled hairball lawyers Victoria Toensing and Joe diGenova back this up, minus the wink-wink, nudge-nudge, insisting that it was they who hired the jet-setting former stockbroker and aspiring natural gas magnate as a "translator" for their dealings with Firtash.
"That's a crock," Toensing snapped, when NBC suggested that Firtash was paying Parnas directly. Later her firm issued a more sober statement, saying "Mr. Firtash met Mr. Parnas for the first time in June 2019. Mr. Firtash had no business relationship with Mr. Parnas or Mr. Fruman. Mr. Parnas was retained as a translator by the law firm of diGenova & Toensing. No money has been paid to Mr. Parnas by Mr. Firtash beyond his work as a translator for the law firm."
We have questions!
Keep reading...
Show less
That's Not What She Said
November 04, 2019 09:44 AM
Why do so many former Confederate states hold odd-year state elections? Why would they insist upon opening the polls every single year, spending millions of additional tax dollars and forcing voters to take yet another day off work, just to keep local and national votes separate? Yeah, it's a MYSTERY! It's almost like the system is deliberately structured to depress turnout and keep the electorate as rich and white as possible to ensure Republicans hold power forever.
AHEM.
Tomorrow Kentucky and Mississippi will hold closely watched gubernatorial elections, and Virginians will go to the polls to determine which party will control the legislature for the all-important redistricting after the 2020 census. Here's what to watch for.
Keep reading...
Show less
Courts
November 01, 2019 03:30 PM
Trump judicial nominee and known bigot Lawrence VanDyke broke down in tears while testifying in front of the Senate Judiciary Committee this week, and it's really just a glorious sight to behold.
Trump had nominated VanDyke to a lifetime position on the Ninth Circuit Court of Appeals, by far the largest circuit court in the country. Naturally, VanDyke is really not a fan of LGBTQ people, women, reproductive rights, the environment, or protecting people from gun violence.
The American Bar Association (ABA) issued a scathing letter about VanDyke earlier this week, saying he was not qualified to sit on the federal bench. After dozens of interviews with colleagues, judges, and other who have worked with VanDyke, the ABA was told by a number of people that he was "arrogant, lazy, not committed to truth," as well as likely to be biased against LGBTQ people.
Republican sycophant Josh Hawley brought up the ABA letter in an attempt to discredit its account, and in response VanDyke started sobbing. And honestly, it's terrific.
Moment Trumps judicial nominee Lawrence VanDyke plays the emotional card www.youtube.com
Someone should have told him crying only impresses Trump when it's followed by a screaming rant about how you are ENTITLED to sexually assault women and also YOU LIKE BEER.

Keep reading...
Show less
Impeachment
See you around, Tim Morrison, since you are quitting right now today.
November 01, 2019 02:37 PM
You want proof the GOP is losing their shit? Look at their response to National Security Council aide Tim Morrison's testimony yesterday in which he confirmed both the Giuliani back channel and the president of the United States offering the Ukrainian president a quid pro quo of US aid to Ukraine for an investigation of Joe Biden's son.
Morrison, who spent 17 years as a Republican congressional staffer, has blessed the July 25 extortion call, about which he was "not concerned that anything illegal was discussed." So looks like we just have to pack it in on this whole impeachment thing, right?

Maybe let's just check that transcript, though, just to be safe.
Keep reading...
Show less
lawsplainer
'Absolute immunity' is absolute horseshit.
November 01, 2019 11:59 AM
Yesterday Donald Trump's lawyers got a massive dick-kicking when they tried to argue that TRUMP IS KING nonsense in a real-life court. The House is suing to force former White House Counsel Don McGahn to testify, and Trump's lawyers are suing to stop it under the vaunted legal doctrine of Nuh Uh Cuz Absolute Immunity. Which sounds made up, because it is! And while it's a mistake to assume the outcome of any case until the order is signed, US District Judge Ketanji Brown Jackson seemed highly skeptical of the government's position.
To buy the Justice Department's case, you have to sign off on three really bad arguments. The first is jurisdictional -- the DOJ argues that the court is simply not allowed to intervene in disputes between the two other branches of government.
"You're suggesting . . . out of respect for separation of powers, the judiciary is not going to answer what the law is when the executive and legislature are in dispute?" asked Judge Jackson incredulously, observing that the Supreme Court ordered Nixon to hand over his tapes and that a trial judge ordered Bush White House Counsel Harriet Miers to testify to Congress. "I had understood the whole system is such that that is exactly what the judicial function is."
Keep reading...
Show less
Cops Behaving Badly
But at least the Walmart shoplifter is no longer at large.
November 01, 2019 09:45 AM
A federal appeals court ruled this week that a homeowner isn't entitled to compensation after police wrecked his house and left his family homeless. Leo Lech's Greenwood Village, Colorado, residence was the setting of a 19-hour standoff with police in June 2015. An armed shoplifter, who'd scored two belts and a shirt from Walmart, broke into Lech's home and held off pursuing officers with a handgun. The cops fired tear gas into the residence, exploded walls, blew out windows, and finally drove a military-style armored vehicle through the front door.
SWAT officers apprehended the shoplifting suspect, who had nothing to do with Lech, but in their wake, they left behind the climax of an Avengers movie.
"The interior of the Lech Home was a mass of debris and destroyed belongings from the projectiles launched into the home by the Defendants. Chemical munitions or other projectiles were stuck in the walls. The Lech Home was completely uninhabitable and its condition posed a danger to anyone entering the home," one of Lech's attorneys, David Williams, wrote in a federal lawsuit filed in August 2016.
You'd think, under those circumstances, Lech would've won the free house lottery. If he didn't receive a giant novelty check at a public ceremony, the cops could've at least come back on the weekends and helped rebuild like on "Extreme Makeover: Home Edition." They'd already had demo day. But this was like a bad "Property Brothers" episode where they demolish your house and then tell you to fuck off.
Keep reading...
Show less
Politics
What's Irish for KA-CHING?
October 31, 2019 02:44 PM
Since their father got caught with his dick in the Ukrainian cookie jar, Donald Trump Jr. and Eric Trump have been making the rounds at Fox to profess their shock and outrage that Hunter Biden tried to monetize his last name. How very dare he use his family connections to suck up foreign cash, said the guys who booked 500 rooms in DC for a Saudi lobbyist a month after the 2016 election, before their father was even sworn in. The Trump spawn have never been much for self-awareness, but this is ... AMAZING.
I wish my name was Hunter Biden! I could go abroad, make millions off of my father's presidency. I'd be a rich guy. It would be incredible. But because my name is Trump, if I took 1.5 dollars from China, not $1.5 billion like Hunter, but $1.5, their heads would explode.
UH HUH. So, lets just rewind that tape like five hours. Did anything else happen yesterday in Trumpland? Any kind of gift or EMOLUMENT, if you will, from a foreign government?

Keep reading...
Show less