Lemon Bars Are Really Easy, Like Your Mother
Recipe Hub
December 11, 2014 02:58 PM
Some folks have wonderful childhood memories of eating lemon bars in their grandmothers' kitchens. They never really appealed to me, which is silly. When have butter, sugar and eggs ever let me down? Make this for a business meeting or the next time your name falls in the pot luck "dessert" range. It's very easy to make, and you probably already have all the tools you need.
Lemon Bars
1 cup butter, at room temperature (or two sticks, or half of a pound)
1 1/4 cup sugar
2 1/4 cups all-purpose flour
4 eggs
3/4 cup honey
2 lemons, zested and juiced
Preheat the oven to 350 F.
Using a pastry blender, blend the butter, 2 cups of the flour, and 1/4 cup of the sugar until they are well-combined. Press it into a 9" x 13" pan. It should look kinda dry and crumbly.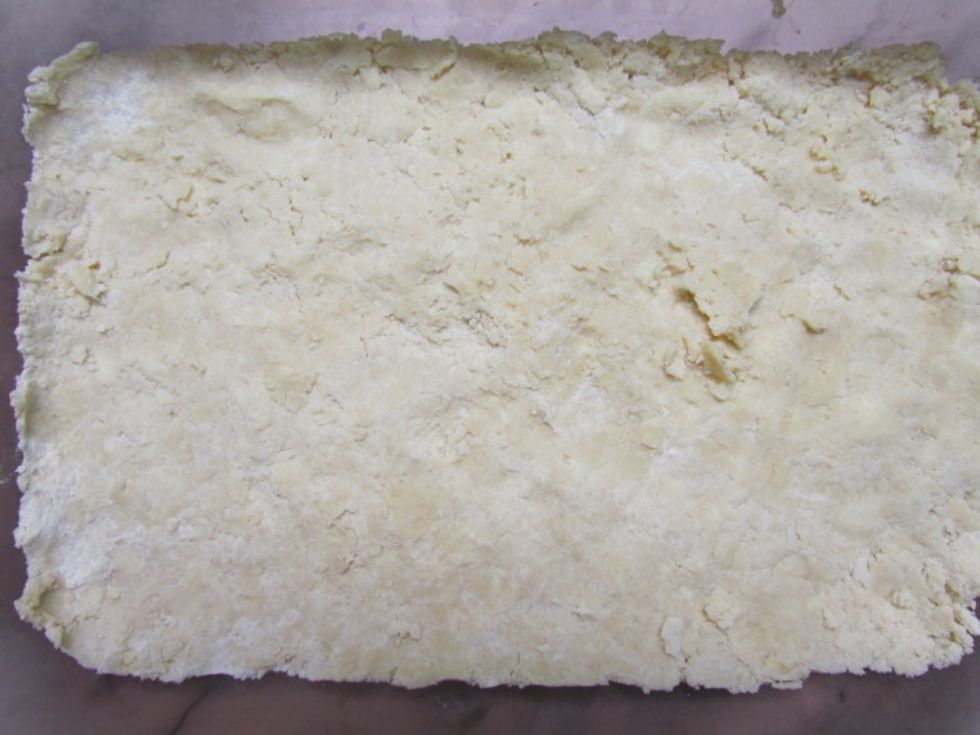 Bake for 15-20 minutes.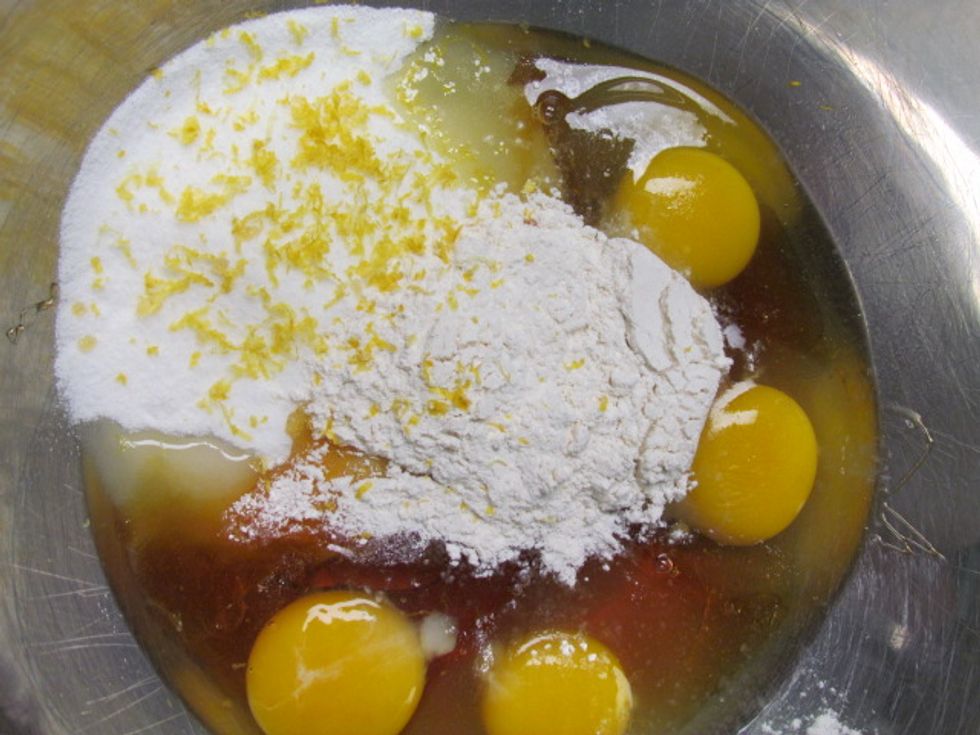 While the crust is in the oven, whisk together the remaining ingredients. You probably don't want to use all the zest from both lemons. OR DO YOU???? For the honey, one of those plunger measuring cups would be very helpful, but be careful not to slide the two pieces all the way apart.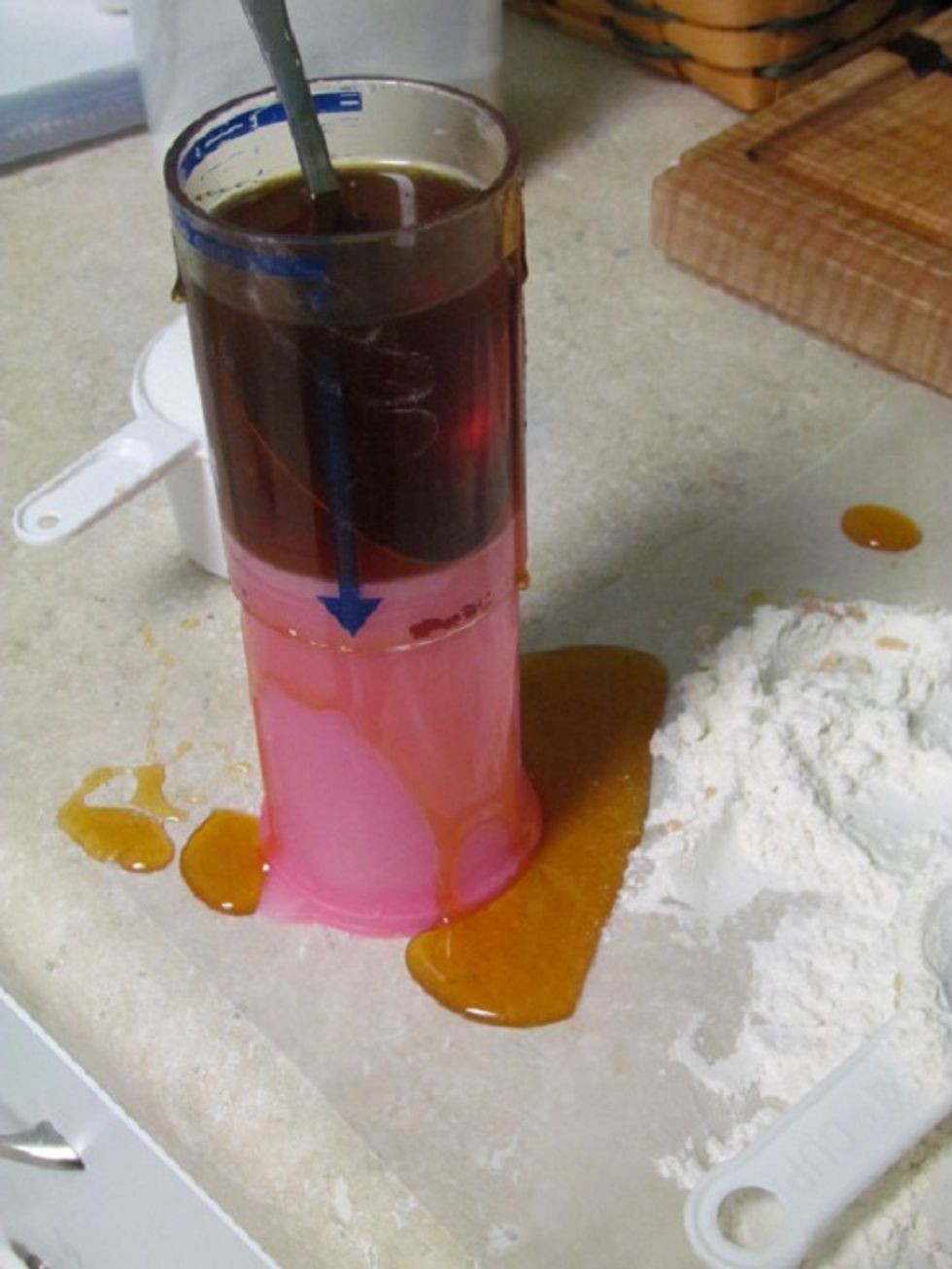 Everything whisked together, but the crust isn't ready to come out yet? Excellent. Enjoy a glass of whiskey.
Pour the egg mixture over the pre-baked crust carefully. If you're not gentle enough, the flow of the eggs, juice, and sugar will erode a hole in the crust, which is not ideal.
Return the pan to the oven, and bake for another 15-20 minutes, until the filling is set.
Allow it to cool. Cut into squares. Plate, and sprinkle with powdered sugar.
Some like the corner and edge pieces that are more cooked, and others prefer the middle pieces that are extra-gooey. Something for everyone! Consider variations. In the summer, add some lavender, if you like to eat soap. Swap out the lemon for orange or grapefruit, or use all of them for a citron a trois.