'Leprechaun Lap' Pub Crawl, Hopefully Minus the Leprechauns
News
March 06, 2009 12:29 PM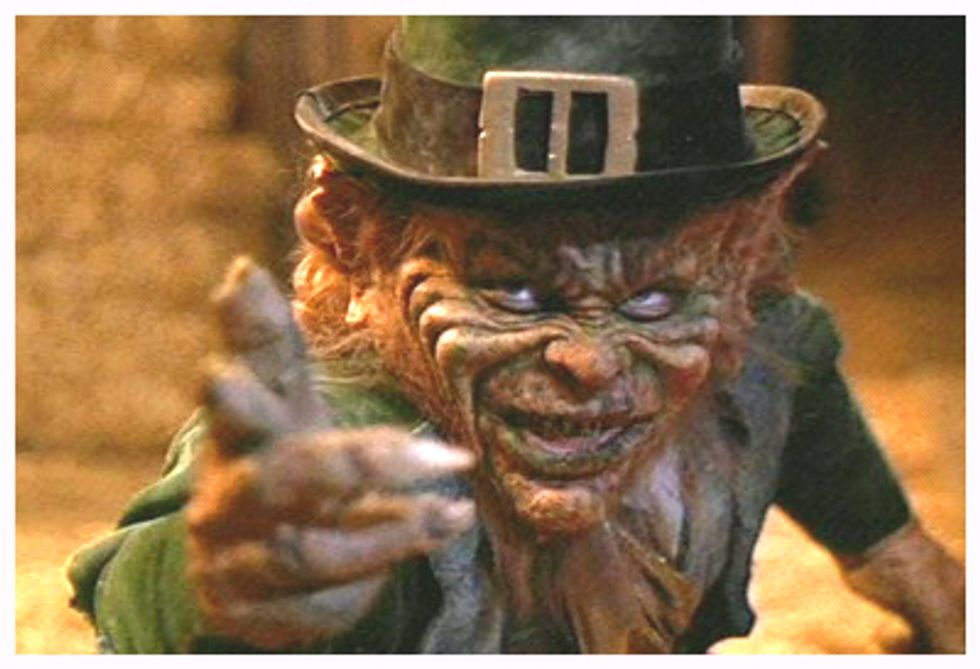 St. Patrick's Day joins Mardi Gras and New Year's Eve as one of those celebrations whose continued observance relies on arbitrary binge drinking. It isn't even St. Patrick's Day yet, nine Dupont Circle bars will be adhering to the time-honored tradition of getting you sloshed, for cheap, for leprechauns or something, on Saturday night!
---
Yes, those quaint Irish faeries unfairly portrayed as vicious killers in the American Cinema are the predictable theme of the "Leprechaun Lap" pub crawl. The participating bars include the Front Page, James Hoban's, Recessions, and Rumors. Starting at 1PM, a $13 cover (or $10 with two cans of food for charity) gets you entrance to all the bars, plus $2 and $3 food and drink specials until 9PM. If you're still standing after eight hours of uninterrupted drinking, the specials will soldier on at Steve's Bar Room until midnight.
Your canned goods go to Manna Food Center, to feed disadvantaged Irish faeries. Admission includes BONUS green beads and bagpipes! Register from 1PM to 6PM at Mackey's, or buy tickets in advance here.
Leprechaun Lap [Washington Post]