Let's All Unite In Ear-Bleeding With Terrible Ear-Bleedy Feminist Anthem, 'Go Forth Feminist Warriors'!
News
January 31, 2014 05:48 PM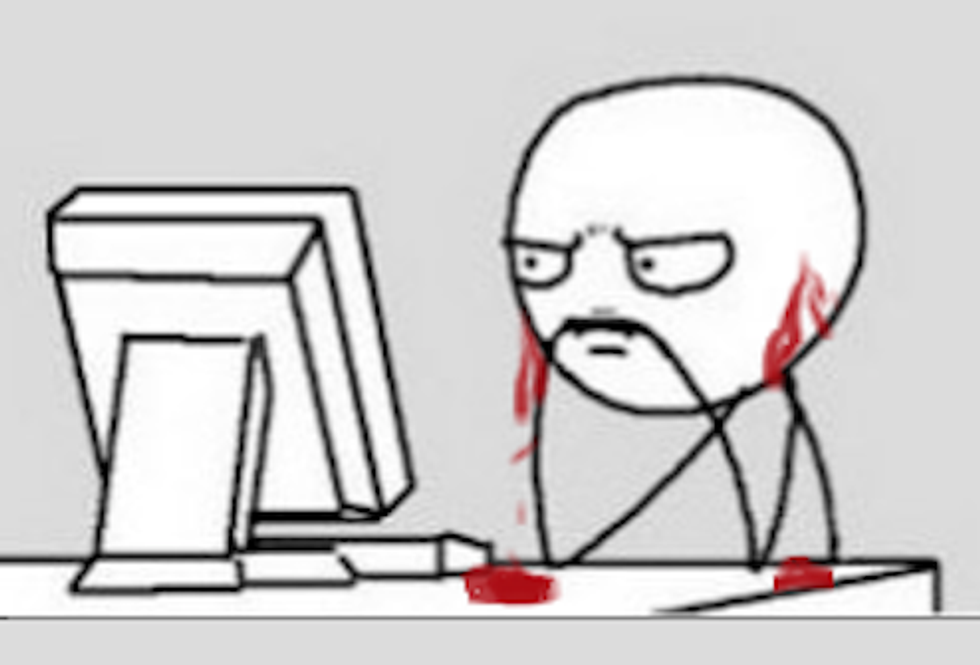 Do you love to make people smell bad things? Or taste rotten milk? Then email this post at once to all of your friends, or Facebook it, or tweeter it, so they can hear this horrible all-star feminist virtual jam session that resulted in "Go Forth, Feminist Warriors." Basically, a bunch of feministy type musicians set out to make a feminist "We Are The World," which there is really no good reason to do.
---
We get that the estimable Tavi Gevinson, teenage proprietress of Rookie Mag, was being both silly and earnest at the same time when she commissioned this atrocious shitlump. We commend her intention. But hoo fuckin' boy, this shit is rank.
There are people on this song, like Carrie Brownstein, Tegan and Sara, Kate Nash, and Aimee Mann who REALLY SHOULD KNOW BETTER than to do this. How does it sound, you ask? It sounds exactly like a song that has the lyrics "they mansplainin' every night and day but they can't mansplain our freedom away" would sound. It's "We Are The World" meets the Postal Service meets some earnestly awful and awfully earnest lyrics.