Let's Go Weed Shopping In Denver With Rachel Maddow (Video)
News
October 29, 2014 09:20 AM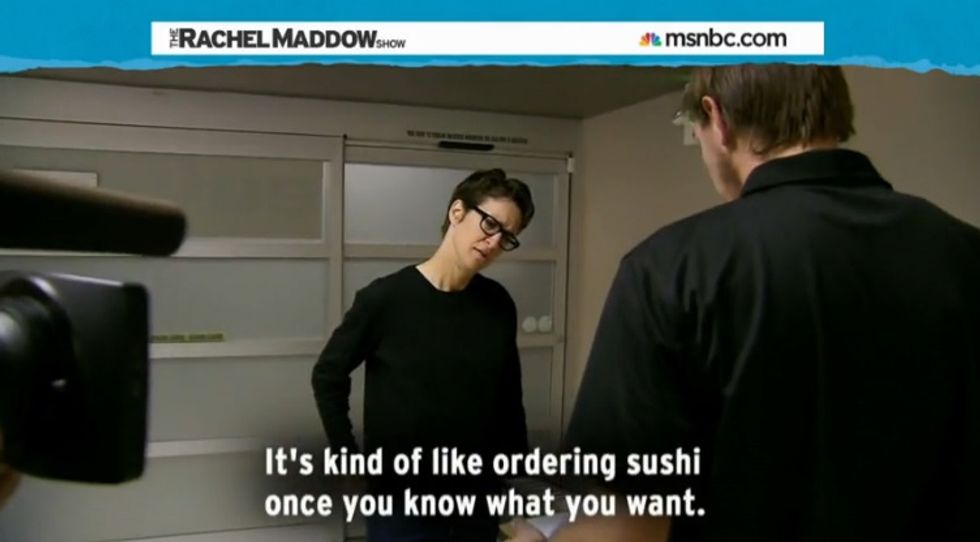 Rachel Maddow was in Denver for a live broadcast Tuesday night. Warning: It's a little weird to watch the news with an audience applauding and cheering in the background.
---
The highlight (ha!) of the episode was Maddow's visit to a dispensary of "recreational meds," aka "weed," "pot," "dope," "Mary Jane," "reefer," or "why Phish had a career." She's introduced to the world of boutique dispensary operation, from the goofy -- as she goes down the steps into the store, she notes that it "smells like college" -- to the mundane practical challenges of running a business that's legal under state law, but not under national law, which means dispensaries can't keep their money in banks. It's funny and informative, and Rachel closes by confirming that, in the state of Colorado, she now knows that she's "a certified dork."
Watch and enjoy. The video. Yeesh, it's a little early in the day, even by Wonkette standards.