Liberty Tavern: Buffet Brunch Worth the Visit
News
March 20, 2009 04:00 PM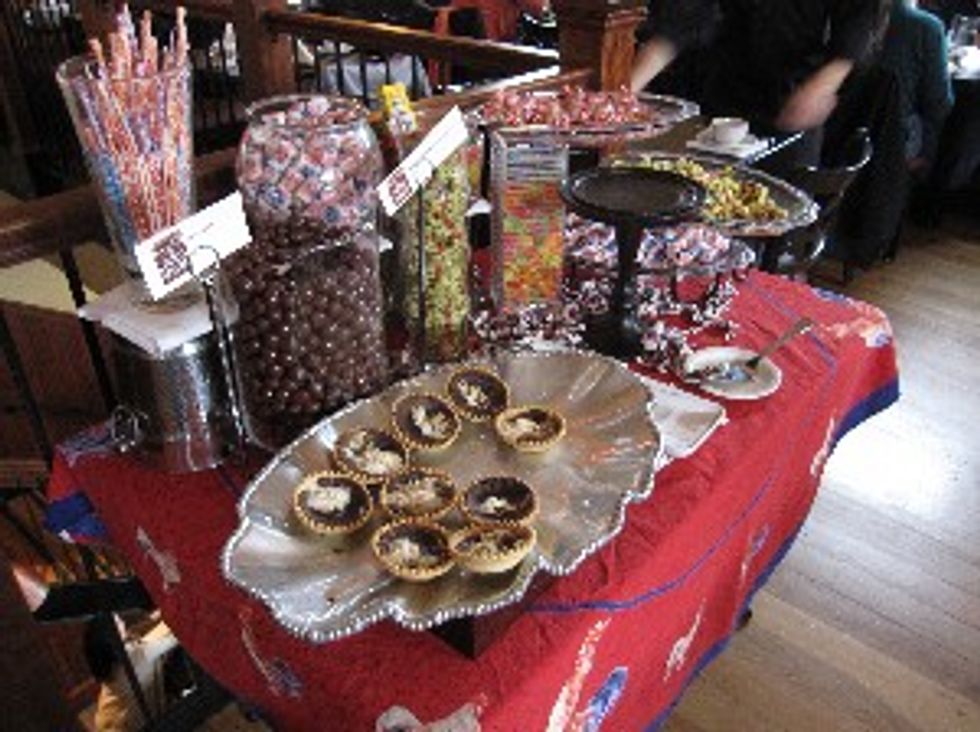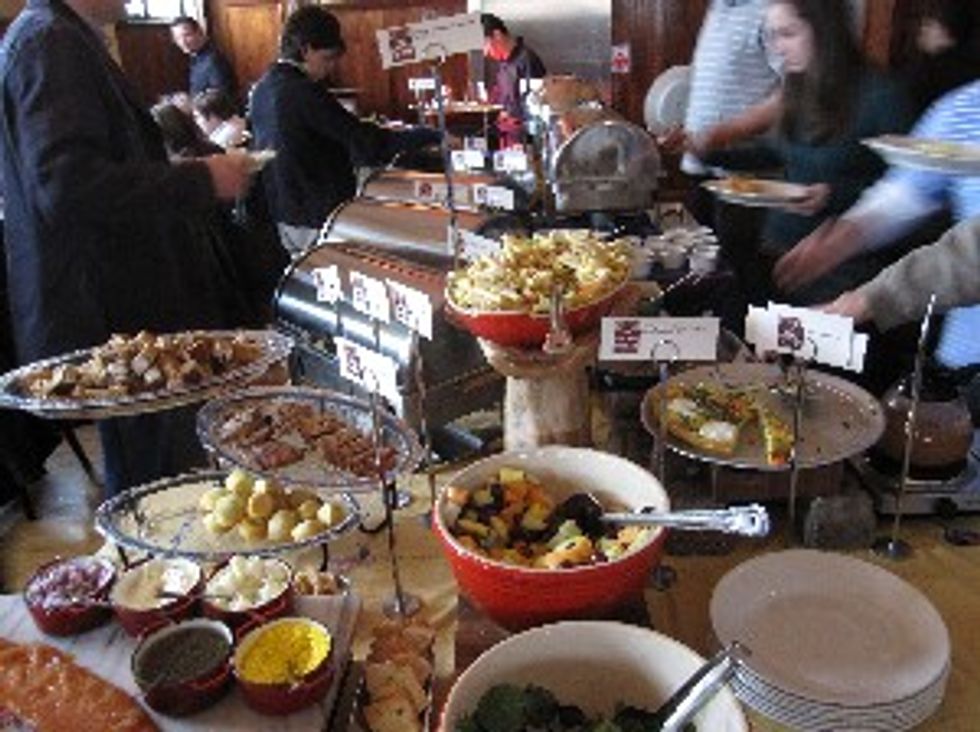 Brunch buffets are usually overpriced hot plates of dried-up food sitting out all morning. Liberty Tavern, in Clarendon, is an exception.
---
Liberty Tavern serves a bountiful amount of fresh food, both hot and cold, at their unsurprisingly popular Sunday buffet for a reasonable $17. The buffet begins with homemade mulled hot apple cider, which, other than coffee or fresh squeezed OJ, is perhaps the only acceptable non-alcoholic brunch beverage. At least two dozen buffet items follow, most of which are fairly original and well-prepared.
Their homemade frittata with tomatoes, rapini, and mozzarella and their inventive pizza with prosciutto, apples, and sauteed onions were highlights. Most of their other hot dishes were made with interesting ingredients to distinguish them from ordinary buffet items. The scrambled eggs were combined with a touch of cream and applewood smoked bacon. The potato gratin had broccoli and sharp white cheddar. And there is a carving station.
For the cold dishes, I was immediately impressed by their Irish smoked salmon, which had a good amount of accompaniments. The salmon was fresh, though a little salty. There are assorted homemade breads and cakes -- my favorite was a cranberry pound cake with walnuts, which produced a really nice salty-sweet combination.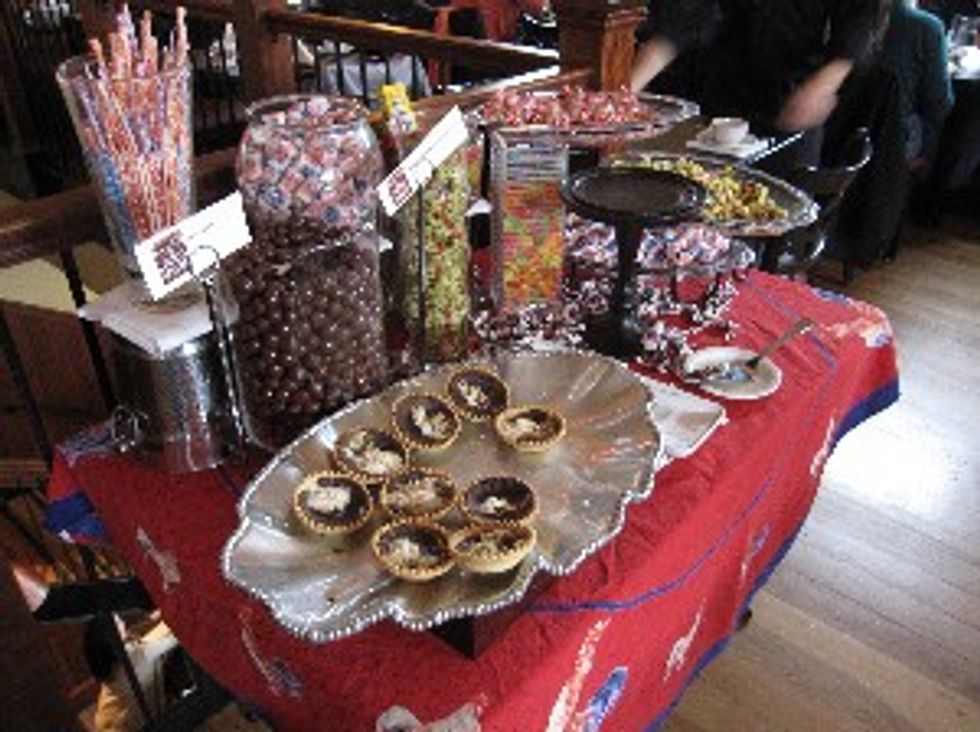 A separate dessert buffet features a large selection of vintage candy, such as Whoppers milk balls, Bit-o-Honey, Neccos, Dots, and my personal favorite, Mike & Ikes. Don't forget to grab a handful.
Liberty Tavern, 3195 Wilson Blvd., Arlington, VA 22201, (703) 465-9360.