Lindsey Graham Meets Sotomayor, Tells Her She Sucks
News
June 03, 2009 02:55 PM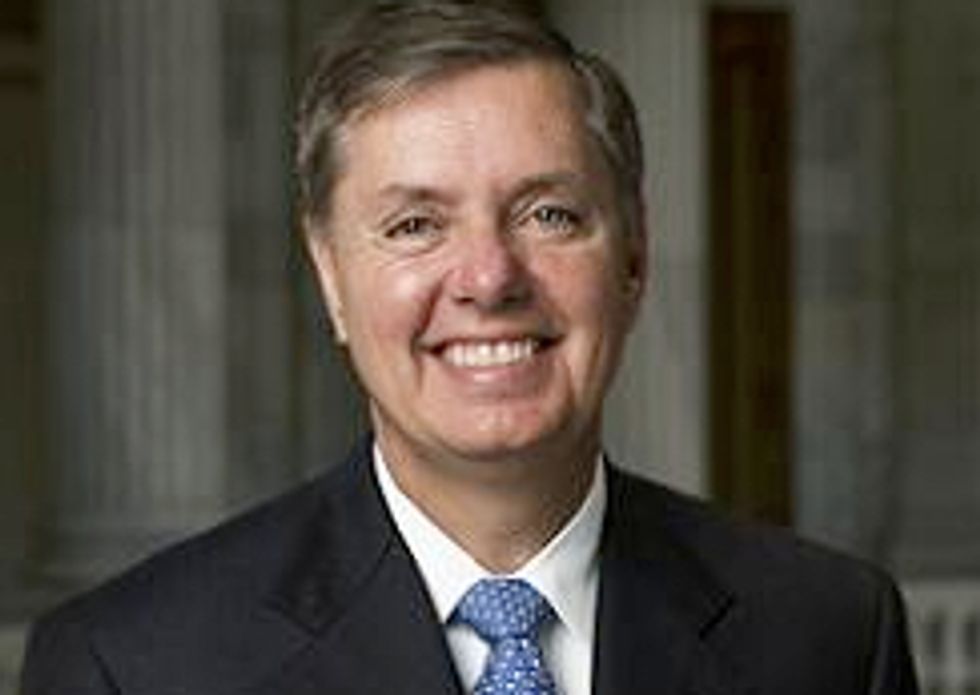 Waterboarding-lover and generally bad human Lindsey Graham met with Sonia Sotomayor today as she was making her "rounds," in Congress. While most legislators have simply said afterward that they had a pleasant, interesting conversation with her, Lindsey Grahambragged to reporters about how he told her, "Sonia, you would not believe how much I want to vote against you. It is literally insane, the level of hatred I have towards you, personally."
---
In a critical news conference following his 30-minute closed-door meeting with Sotomayor, Graham said that he would have great difficulty supporting her — and that he let her know it.

"I was very direct," Graham told reporters gathered outside his office. "I have to decide how to play this game, quite frankly. If I use the same standard that Sen. [Barack] Obama used, then I would not vote for you, quite frankly."

Graham argued that Obama had voted against Justices John Roberts and Samuel Alito because they differed with him on ideology, and that going by that standard, he would not be inclined to support the presumably far more liberal Sotomayor.
Oooooh, what's it like drinking your own urine, Obama? Lindsey Graham despised Obama's rationale for opposing Roberts and Alito so much that he's just gonna use it himself!
Graham also gave a big shout-out to important New RepublicInternet-quitterJeffrey Rosen! Was Sotomayor nice and polite and stuff during their meeting, according to Graham? You bet! But the Internet still says she's a bitch, and he's siding with the Internet.
In his post-meeting news conference Graham also raised questions about Sotomayor's temperament. He said that while she was friendly in the meeting, he could not simply ignore reports of her fiery attitude.

"I believe she does have the intellectual capacity, but there is a character problem, there is a temperament problem," he said.
Hey, remember that time Lindsey Graham tried to have animal sex with Samuel Alito, live on C-SPAN? "YOU'RE A GOOD MAN. I KNOW YOU'RE A GOOD MAN. I KNOW IT BABY." Just a quick flashback for everyone.
Lindsey Graham: Sotomayor has "character" problems [Politico]