Liveblogging Rod Blagojevich's Important Address To The World
News
December 19, 2008 02:57 PM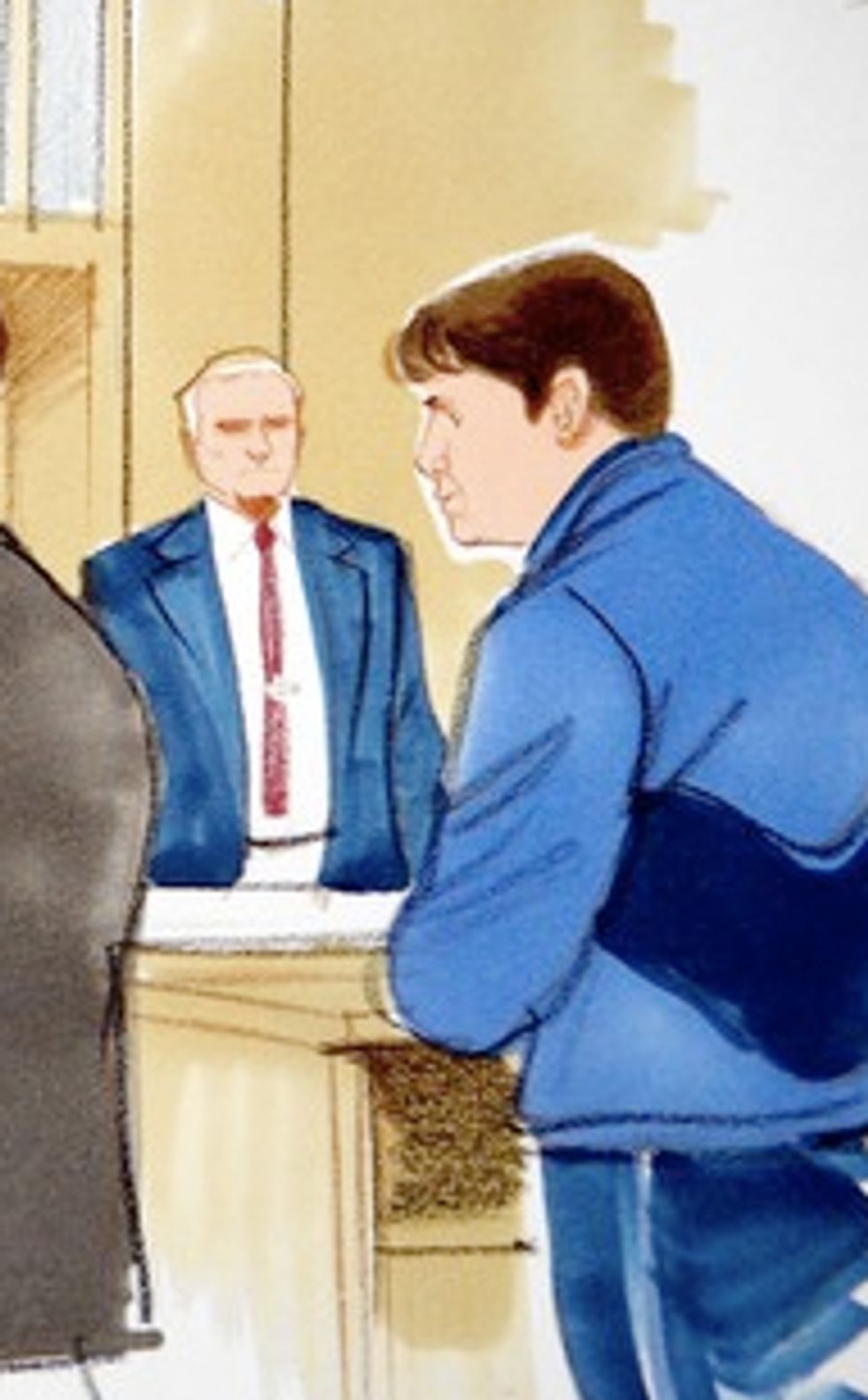 Narcissistic personality disorder victim and actual clown Rod Blagojevich is about to speak out to the media for the first time, except for the few occasions when he's told the media to get off his lawn. What will hesay? Has he in fact TALKED to Rahm Emanuel, therefore making Emanuel ("The Democrats") a crook? Eh. We are watching CNN and they have a live stream here for the -4 of you with jobs.
---
2:57 -- There are a few minutes left, so whatcha gonna do? Known chef Ken Layne has a culinary suggestion: "you know what is awesome? triskets with cheddar cheese all cooked up like the dickens." MMHMM.
2:58 -- CNN gal says that he plans to speak for 60-90 seconds. BEST LIVEBLOG EVER.
2:59 -- She also says that there are about 100 "sweaty reporters" in the press conference room. This is common.
3:00 -- Oh god now Rick Sanchez is taking over, from Mexico, talking about some dead white girl in Florida. "The other big story is Governor Blagojevich," he adds.
3:01 -- Some guy is giving the thumbs up to the CNN camera. Rick Sanchez wants to know what that means.
3:01 -- Blago's press secretary says there will be no questions. She looks like a real piece of work, Jesus. And young! She could very well be Dana Perino's 24-year-old sister. She is counting down from 10. She finishes counting down from 10 and nothing happens. She is useless.
3:02 -- They keep showing this footage of Blago jogging in the snow, he looks hilarious. Must find the YouTube of this, after the rapid fire press conference.
3:04 -- HAHAHAHA, they are showing "highlights" from Rick Sanchez's Twitter on the crawl. They are all misspelled and one was demanding that he expose the war crimes of Dick Cheney! Oh Jesus you all NEED TO GO TO HIS TWITTER AND WRITE FUNNY SHIT, GO.
3:05 -- "bagelsscareme" is the latest Twitter commenter.
3:06 -- AHHH IT'S BLAGO.
3:07 -- He speaks IMMEDIATELY after coming out.
3:07 -- "I will fight I will fight I will fight." He says three times, then puts his head down as though he might cry. Oh my god he is INSANE.
3:08 -- He's not quitting because of "30-second sound bites." Stares at podium again. He's going to go on a shooting spree!
3:09 -- He quotes Rudyard Kipling, a racist. "Take on the white man's burden," he says. Not really.
3:10 -- He is "dying" to get his story out and he is "lonely." He will kidnap everyone in the room.
3:10 -- His ally, "the truth," will save him in the end. He is nuts. He is really nuts. And amazing. And sounds like a fairy.
3:11 -- Ha ha, first thing Rick Sanchez says afterwards, "The Kipling poem he was quoting was 'If.'" Thanks Rick. Are you all saying hilarious things on his Twitter???
3:12 -- This Twitter update thing has been appearing on the crawl constantly: "naturalkinks: RICK!!! I got word today that I have tickets to the inauguration next month!!! Congratulate me!"
3:18 -- Here's a funny video of Blago jogging, with a sweaty newspaper reporter trying to keep up.
And that ends our liveblog.