Liveblogging the Apotheosis Of St. Michele Bachmann Of Minnesota (and Other Midterm Primaries), Part II
News
August 10, 2010 09:43 PM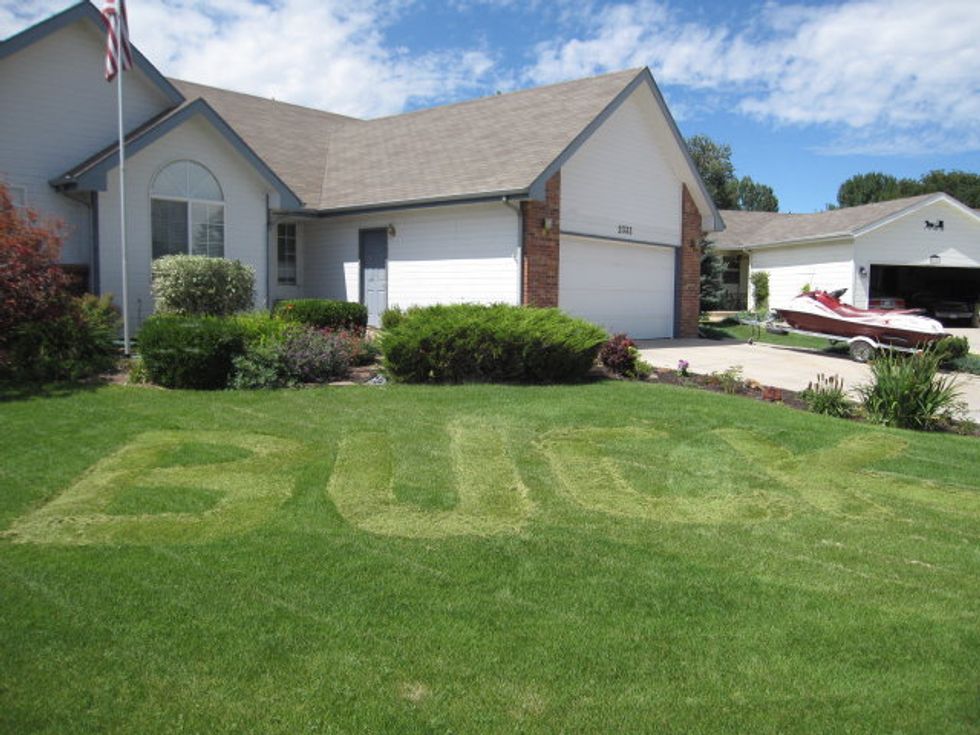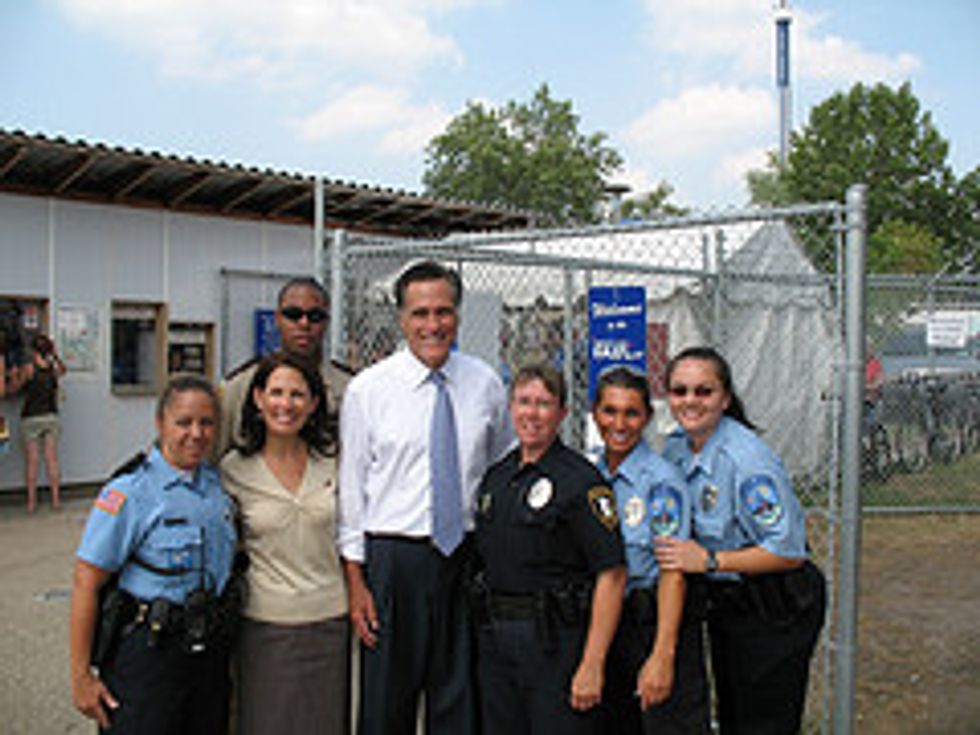 Things are fucking HOT AS HELL in tonight's primaries, if you can imagine what a sexy Georgia looks like. Though we called the race for Nathan Deal because his supporters set up a kiddie pool of grits, the GOP gubernatorial primary results in the Annoying-Peach-Pit State remain close. In Connecticut, Linda McMahon is rasslin' her way to the Republican Senate nomination while Ned Lamont is quickly becoming a sore-loserman for the Democrats' gubernatorial prize. In Minnesota, Michele Bachmann's race is uncontested and has been called, but we continue to hold out Hopeyesque hope. In Colorado, results are coming in ROBOT FAST from the mile-high robot voters who cast ballots in the tight races there. SEE, we said "tight." Click off the porn and get in this thread NOW.
---
9:40 PM — As far as we can tell, Bachmann is still winning. The Teabagger Caucus lives!
9:53 PM — Perhaps the robots only make up only 59% or so of the Colorado electorate, as returns there have now slowed to a trickle. Everyone who was leading before is still leading.
9:58 PM — Connecticut GOP-Sen has been called for Linda McMahon. That wasn't a very compelling soap opera.
10:04 PM — Look, Linda McMahon uses a computer! Just like you! Urbane! Urban!
10:06 PM — Connecticut Dem-Gov has been called for Dan Malloy. Ned Lamont has emerged from the ashes as a beautiful, bland phoenix.
10:10 PM — With 64% of results in, the Colorado Republican gubernatorial race is getting closer. Scott McInnis has dropped down to 50.3% of the vote, just 0.6% ahead of Dan Maes. Does this mean the next Colorado governor will ALLOW the communists to take over America with their bikes? No, because Maes will plagiarize McInnis' bike-burning policy.
10:12 PM — Nathan Deal is barely leading in the Republican gubernatorial run-off in Georgia right now, 50.4%-49.6%, with 96% of precincts reporting. That is a slim lead, about the size of a kiddie pool full of grits, which is not a coincidence. Meanwhile, the GA-7 run-off has been called for Rob Woodall, so now Jody Hice can take us up on our offer to become your next new Wonkette writer.
10:14 PM — Colorado Dem-Sen has been called for Michael Bennet! He will continue to rubber-stamp Obama's communist bike-takeover.
10:16 PM — Tom Emmer has blown shit up for the GOP nomination for governor. The race has been called while he leads with 88% of the vote. He will be showered in pennies tonight.
10:19 PM — The Democrats' contest in MN-6 has been called for Tarryl Clark, so she will take on Bachmann if Bachmann somehow wins her primary.
10:33 PM — Dan Maes' YouTube account is very lame. It looks like one of his kids put it together. But that doesn't mean he can't PUMP YOU UP to vote Maes!
10:38 PM — Maes appears to upload and caption his Facebook photos himself. Here is a recent photo album, with important campaign photos such as his six-year-old fishing and being hugged by a giant stuffed bear. "Hunted for 2.5 days NW of Paonia. Sara Palin has nothing on me! Can you tell it's the same guy as in that nice photo to the left? What most people who criticize hunting don't realize is that most of us do not harvest anything. We go to enjoy the absolute beauty of Colorado's back country and enjoy the blessing of living here. Back on the campaign trail." What?
10:44 PM — ...And Maes does his own tweets. He's still winning at the moment, now by just 0.2% with 71.5% reporting.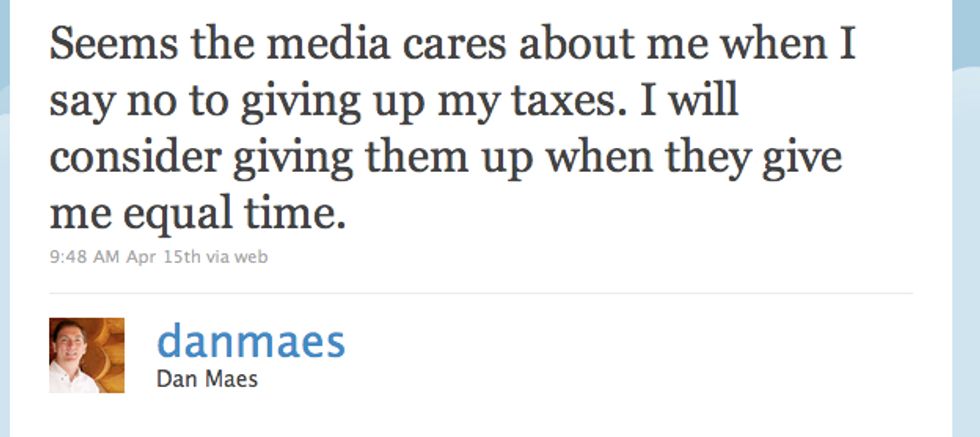 10:46 PM — Tom Foley has won the Republican nomination for Connecticut governor. No word yet if he is related to Linda McMahon employee Mick Foley. Or famous instant-messenger Mark Foley. But hopefully both.
10:53 PM — Maes is still winning, somehow:

10:57 PM — Deal now leads Handel 50.3%-49.7% with 99.8% reporting. The kiddie pool full of grits holds! But perhaps they will have to dig their hands through those grits to make sure there aren't any ballots in there if there's a recount.
11:04 PM — Well, this was bound to happen: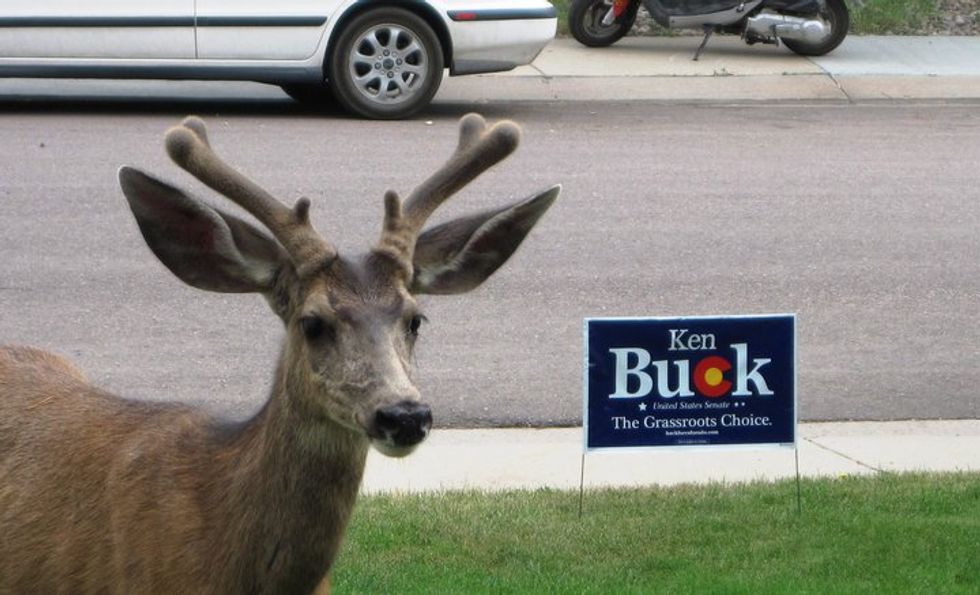 11:09 PM — Please, dear Coloradans, somebody change the "B" on this: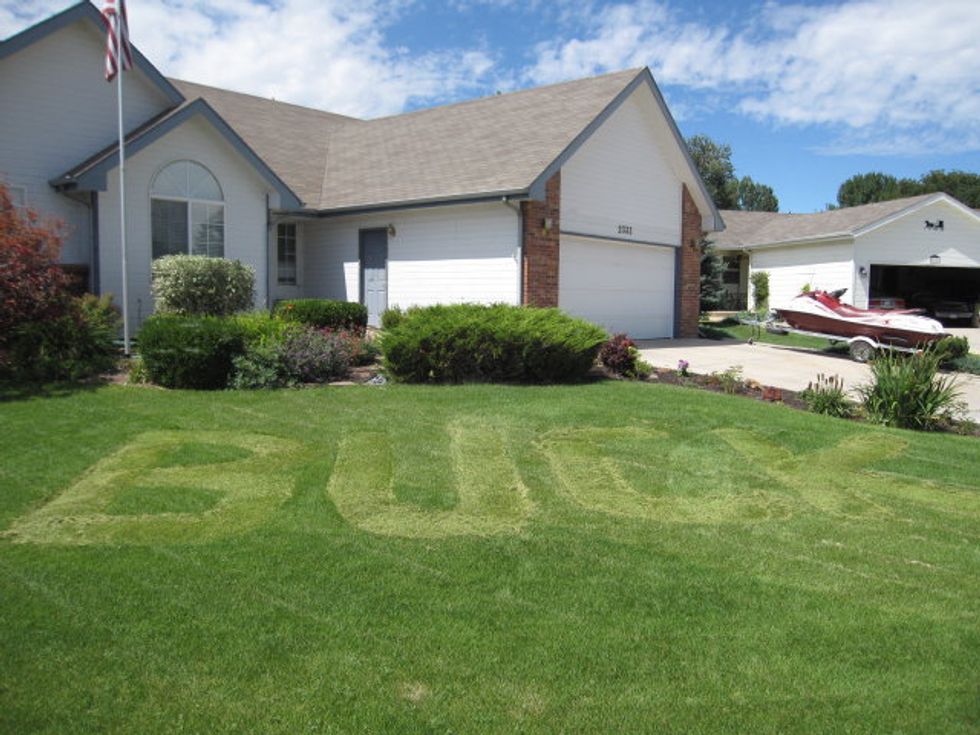 11:14 PM — Ohhhhhhhh, Mr. Buck, don't think you should have put this up on your Facebook. You are so done. (OHHHHHHHHHH YEAH!)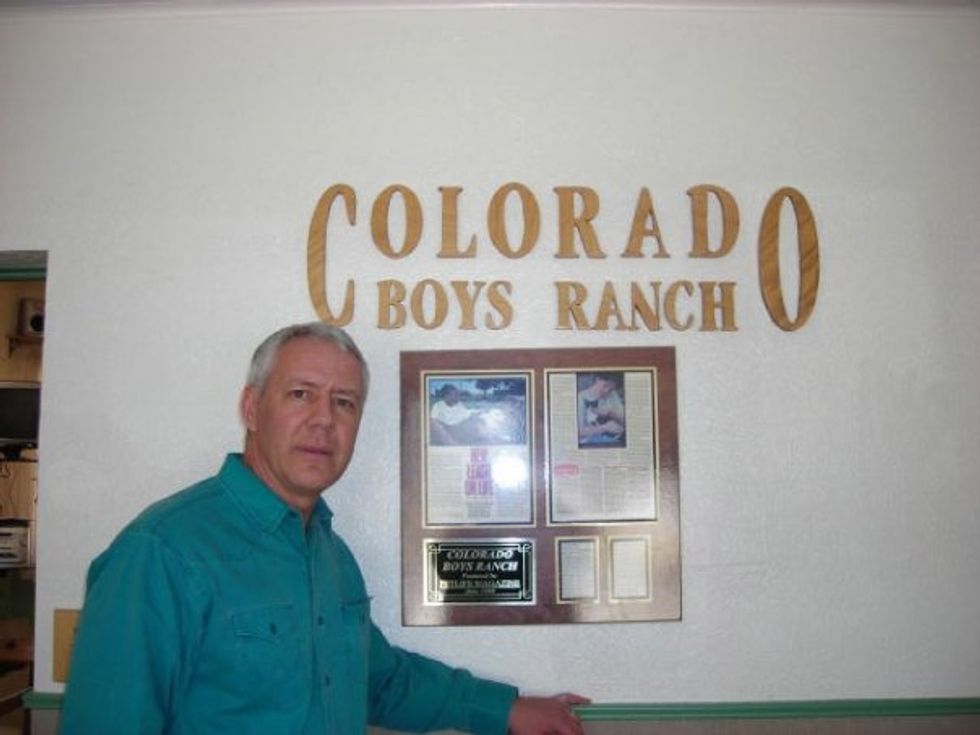 11:17 PM — According to Politico, 100% of Georgia precincts are reporting. Nathan Deal is A MAN, and he is here to give Georgians jobs stirring kiddie pools full of grits.
11:19 PM — Your afternoon editor is FREE AT LAST from the shackles of bike communism. Your new thread with Lauri Apple, who is NOT A MAN, unlike Nathan Deal, is here. GOOD NIGHT, AMERICA.