Local Baseball & Soccer Teams Win Games, Sometimes
May 11, 2010 11:43 AM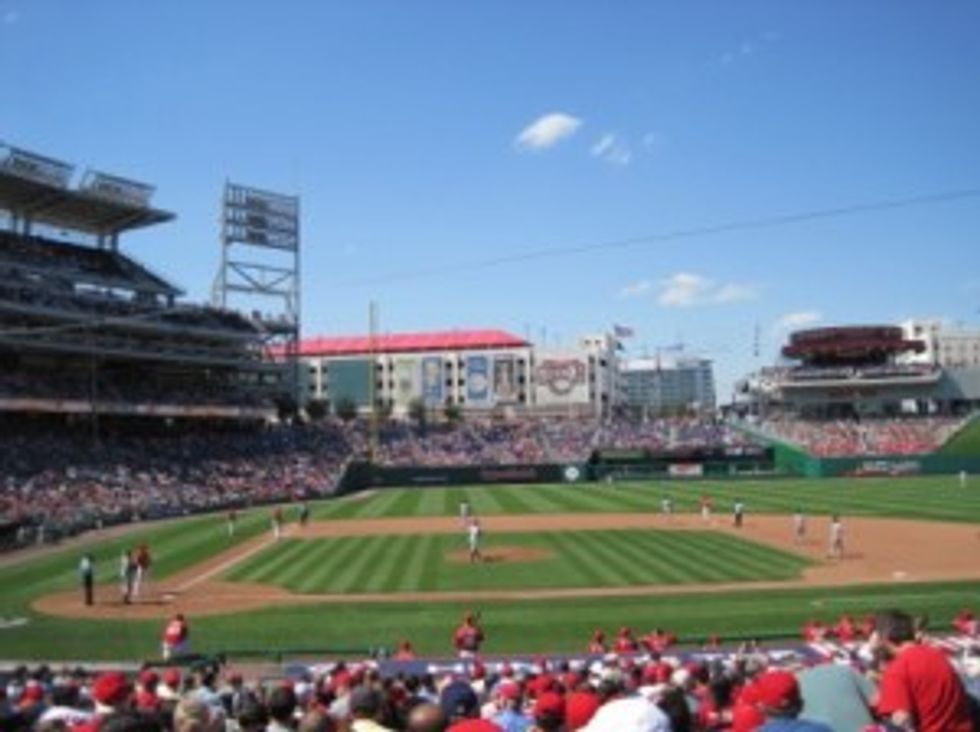 Greetings, sports fans. Here's your update about sports teams in the great District of Columbia. Even though the Caps suffered a crushing defeat and everyone was sad, all is not lost on the DC sports front. The District still has two other mediocre sports teams you can watch all summer long: The Washington Nationals, our belovedly bad baseball team that, as of press time, is above .500 (we know!) and DC United, our soccer team, which sometimes manages to get the ball into other team's net.
---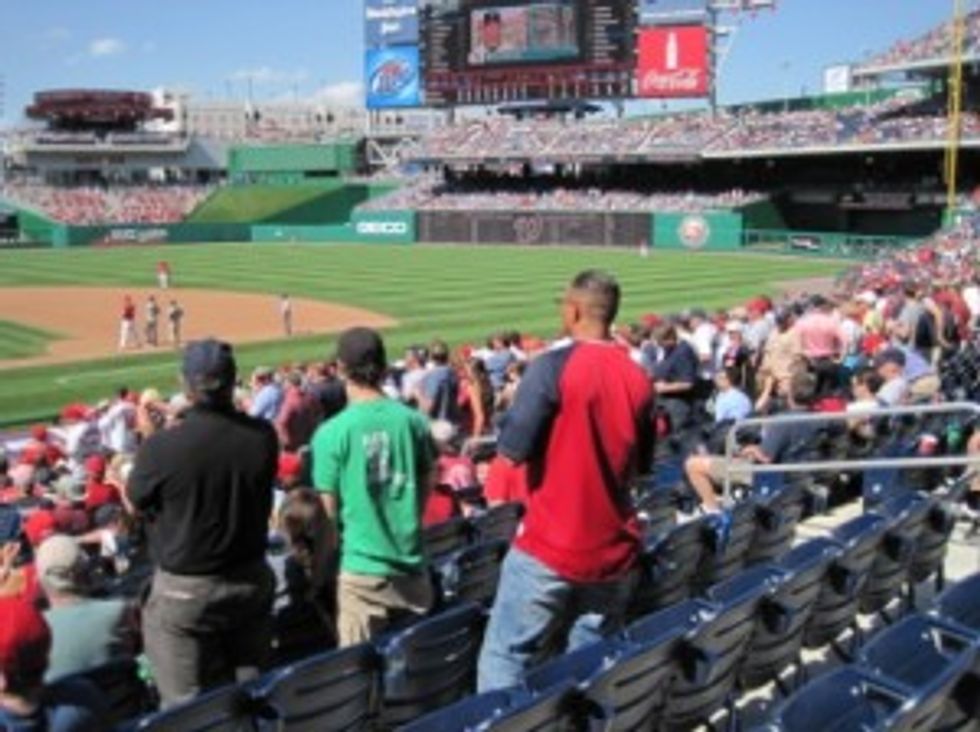 Look: Nats fans! See how they are not in their seats, but standing and cheering for the home team? And because everyone's expectations of the Nats are so low, Nats games are cheap! Tickets for decent seats are as cheap as $5 and, if one were to sneak into a more expensive section, which is rather easy to do, one may not be reprimanded for doing so. They WILL throw your ass out if you even think about putting your feet up.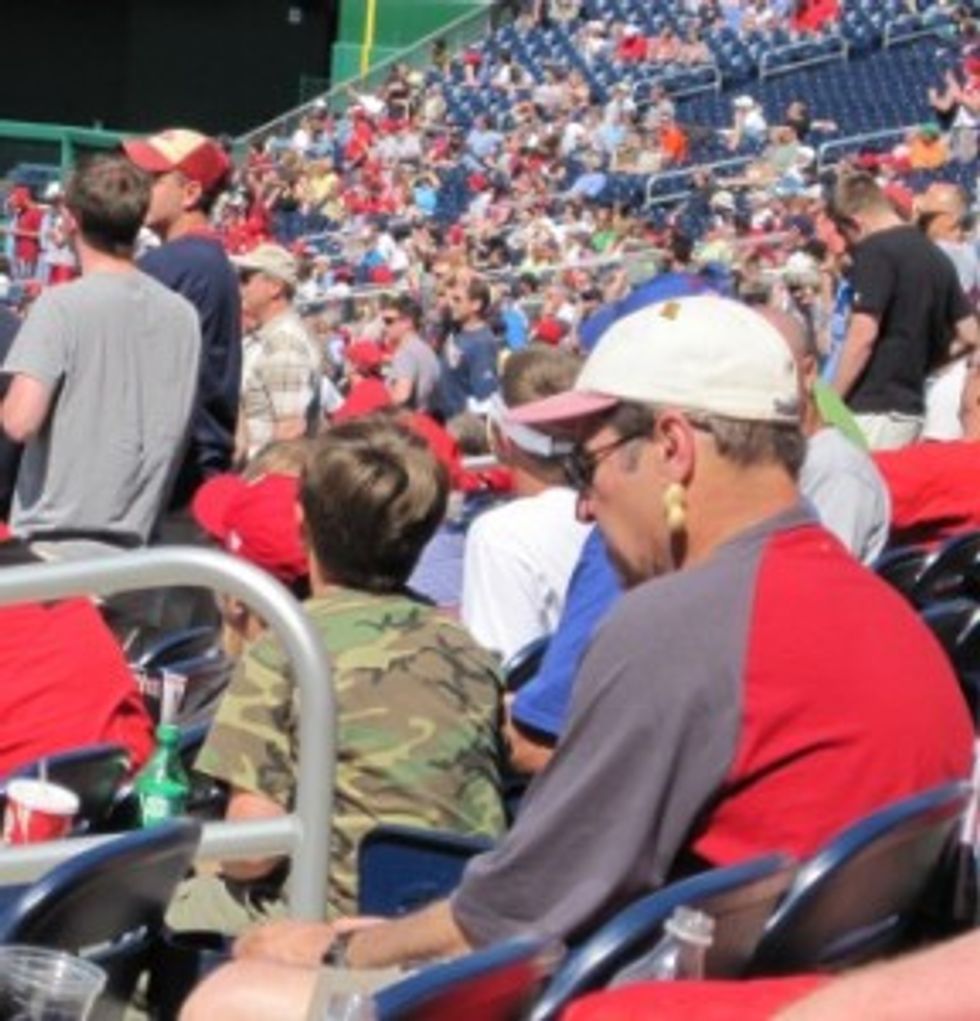 Yes, that man is wearing a peanut as an earring. Nats fans are creative? Strange? Sexy? We report, you decide!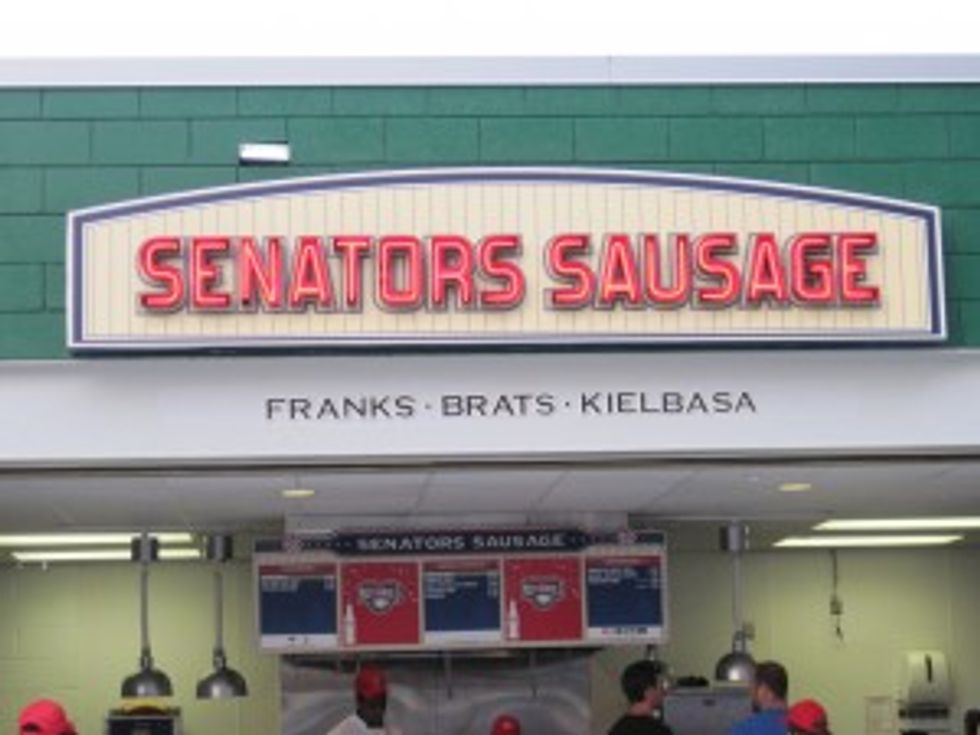 Nats Park is full of delicious dining options, including Ben's Chili Bowl, Gifford's Ice Cream, Five Guys, Flippin' Pizza, and Senators Sausage, which is possibly the worst use of alliteration ever. [You mean "most accurate." -- Ed.]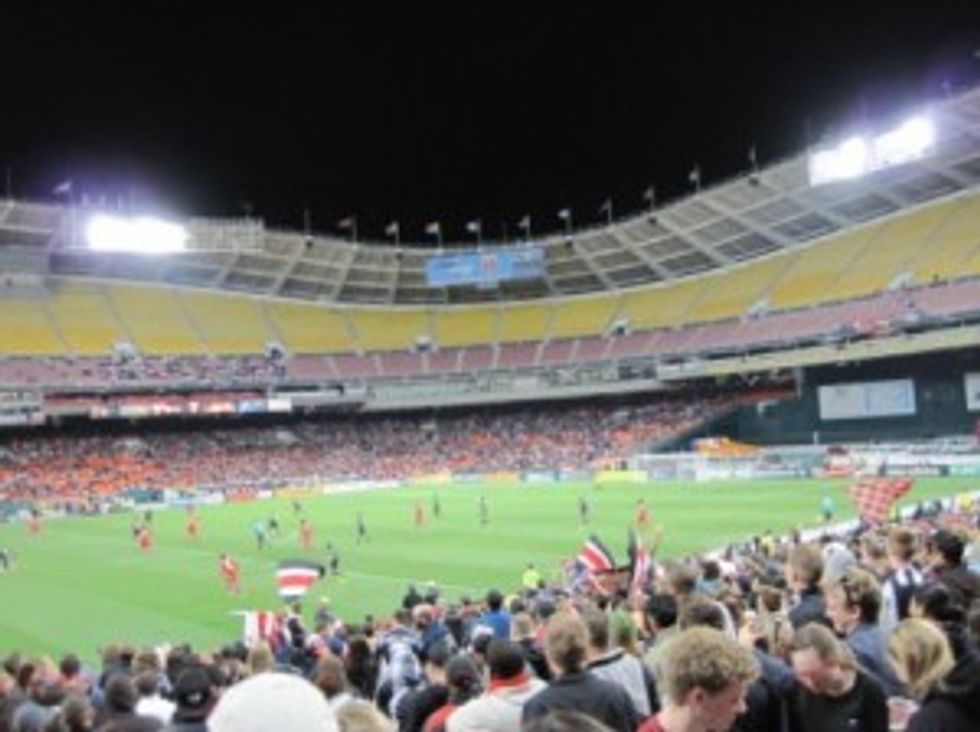 Soccer, favored sport of the Obama children because it's not popular among Real Americans, is another sport you can watch on a hot summer night. Is DC United good? No, not really. Not at all, in fact. But, the fans are great, it's always fun to watch a game live, and you can tailgate and watch the game intoxicated, which makes their inevitable loss that much more more enjoyable. Tickets range from $35-$70. They also have special discounted theme nights including the possibly pornographic "college night," when tickets are only $15.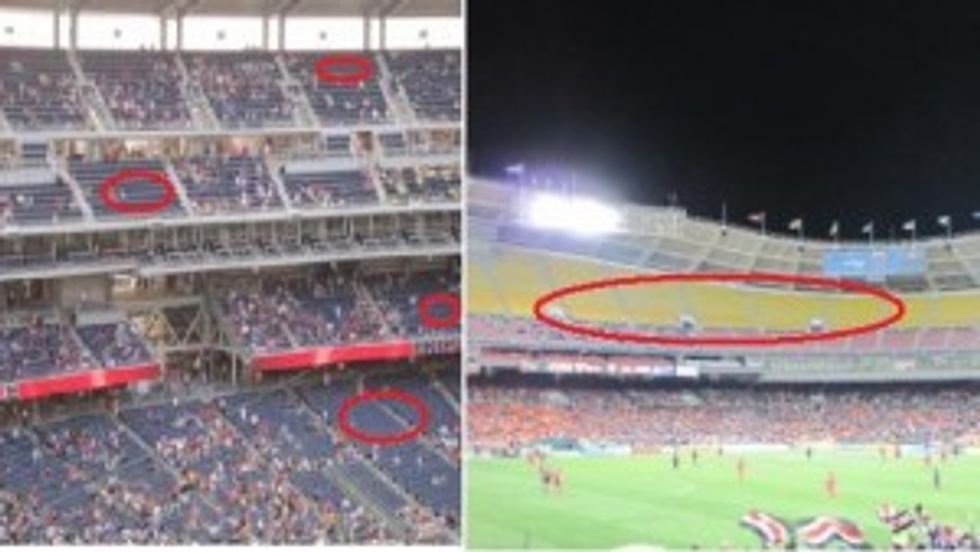 Note how both stadiums are empty because, well, both teams suck and everyone has a real home team to care about. So while you may not have any reason at all to cheer on either team, watching the Nats or DC United lose while enjoying delicious food and expensive beer is a fun way to pass a summer day.